Do you love the taste of a classic biscotti recipe, but want something a little more fun and festive? Then this rainbow sprinkle biscotti recipe is perfect for you! With rainbow sprinkles in every bite, these cookies are sure to brighten up your day. They're perfect for serving at parties or gatherings, and kids will love them too!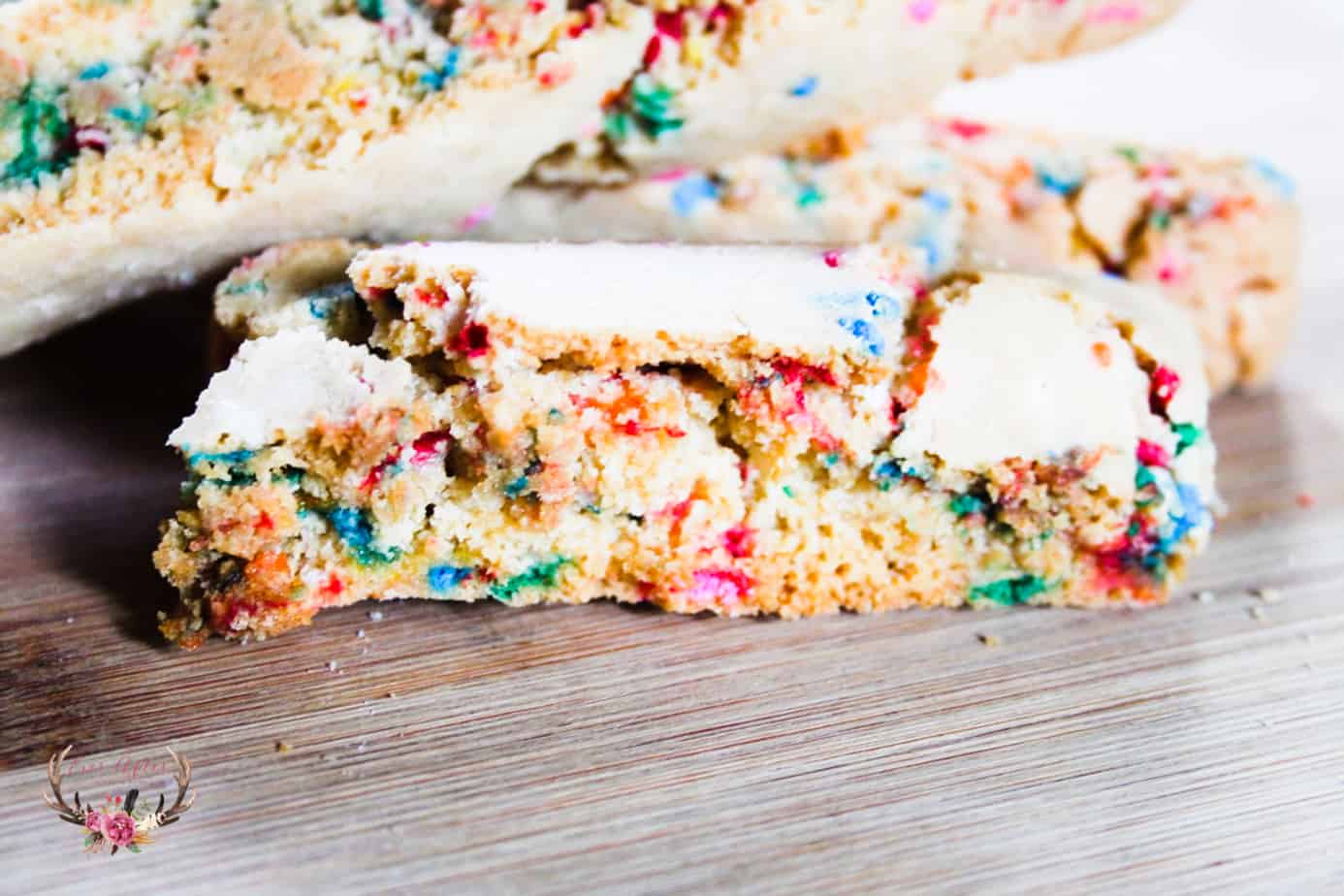 Why You'll Love These Rainbow Biscotti:
There are many, but rainbow sprinkle biscotti are an extra special treat. These tasty cookies have all of the delicious flavors of a classic biscotti recipe, with the added bonus of rainbow sprinkles. And who doesn't love rainbow sprinkles? They're the perfect way to add some fun and color to your day. If you're looking for a fun and festive cookie recipe, this rainbow sprinkle biscotti recipe is a perfect choice. These cookies are sure to brighten up any occasion, and kids will love them too!
Equipment Needed To Make Rainbow Biscotti:
Measuring Cups (1 cup, 1/4 cup)
Measuring Spoons (tablespoon, teaspoon)
Baking Sheet
Silicone mat for baking sheet
Electric Mixer with a paddle attachment
Serrated knife
Rainbow Sprinkle Biscotti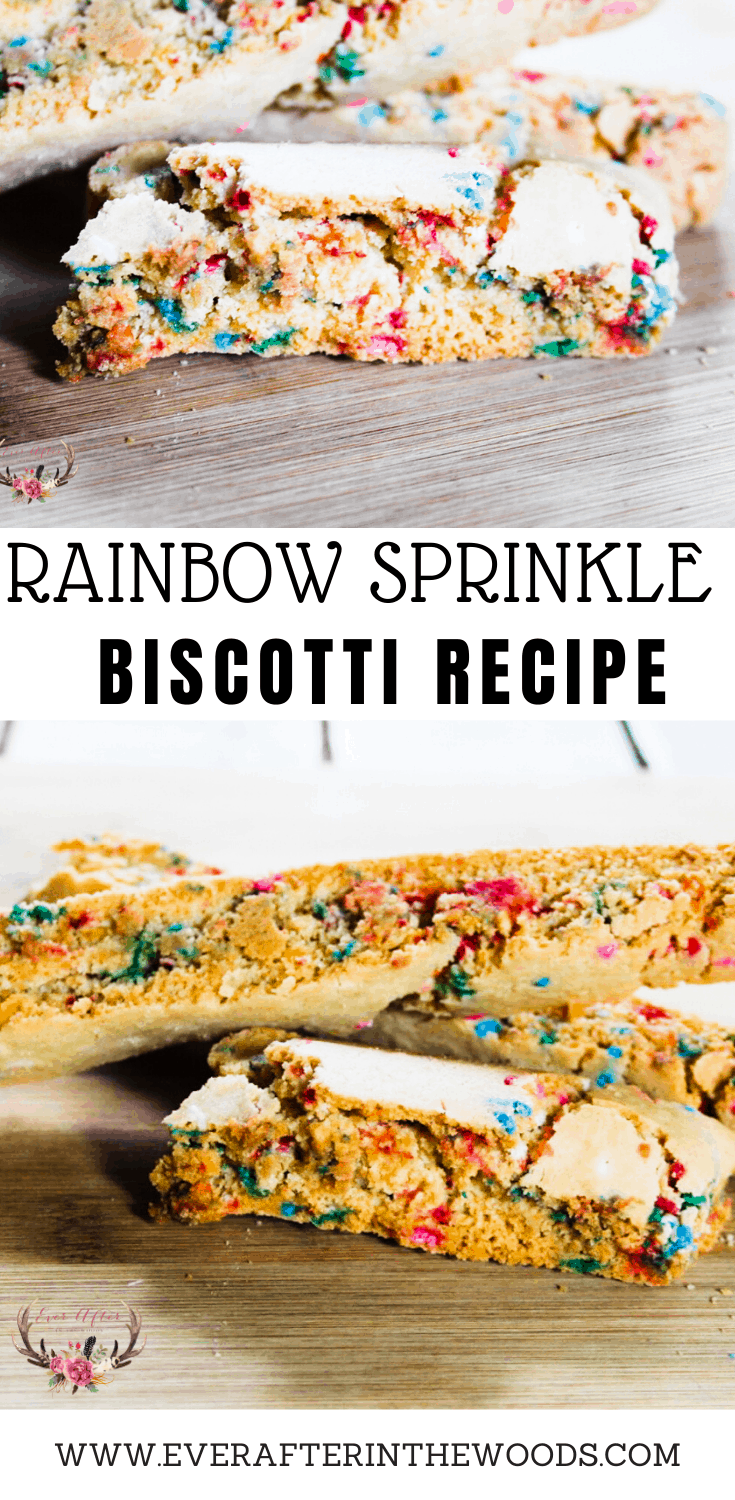 Ingredients For Your Rainbow Sprinkle Biscotti
10 TBSP butter, room temperature
1 cup sugar
3 eggs
1 TBSP vanilla extract
1 tsp almond extract
3-1/4 cup flour
1 TBSP baking powder
1 tsp salt
¼ cup sprinkles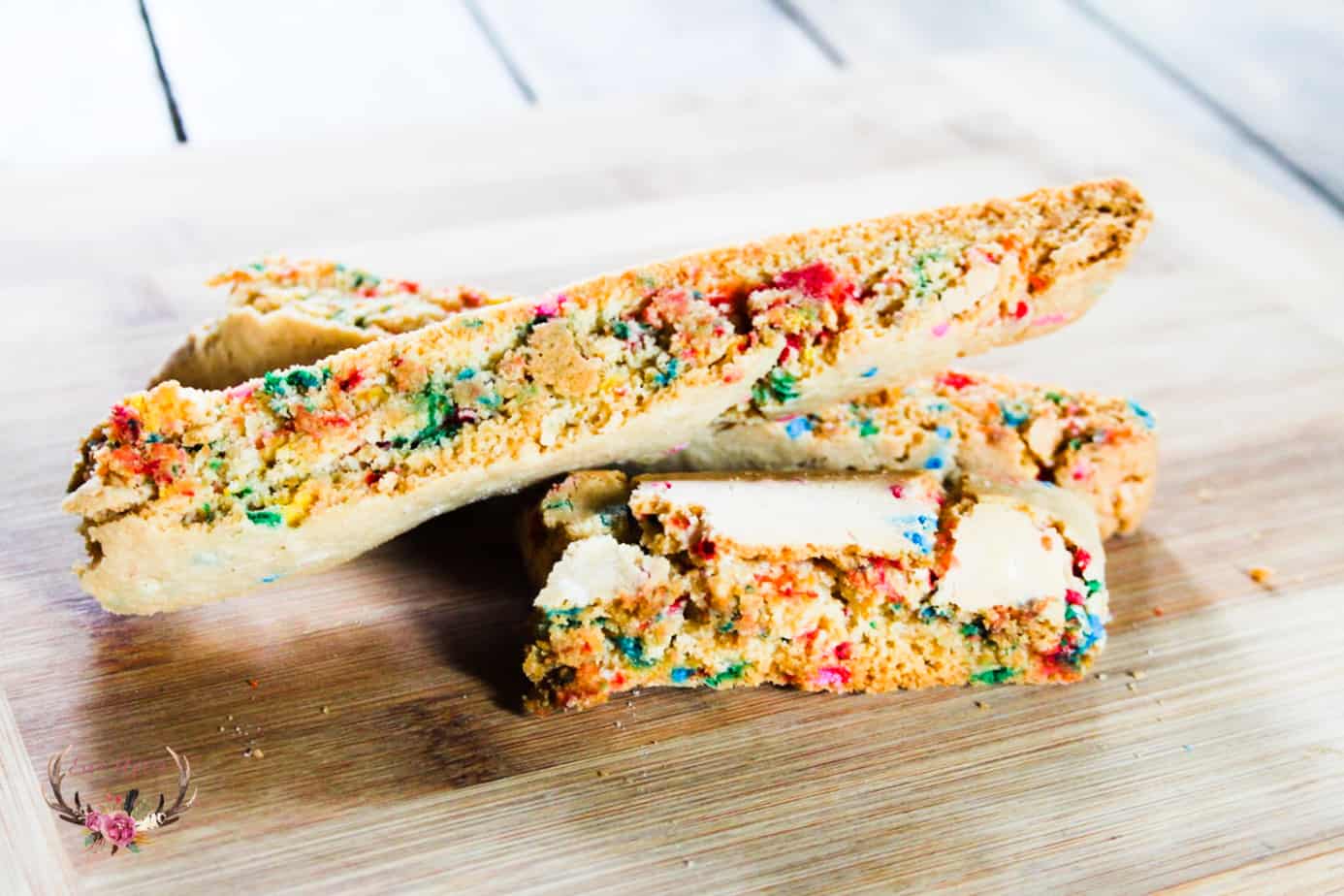 How To Make Rainbow Sprinkle Biscotti
Step 1. Preheat the oven to 350 and line a baking sheet with a silicone mat. Step 2. In an electric mixer with the paddle attachment cream the butter and sugar until light and fluffy. Step 3. Add the extracts, eggs, salt, and baking powder. Step 4. Add the flour to combine. Step 5. Add the sprinkles. Step 6. Form the dough into two long logs. Bake at 350 for 30 minutes. Step 7. Using a serrated knife, cut the cookie logs into strips. Step 8. Place the cookies on its side and return to the oven for 10 minutes. Step 9. Flip over to the other side for an additional 10 minutes. Step 10. Let cool completely.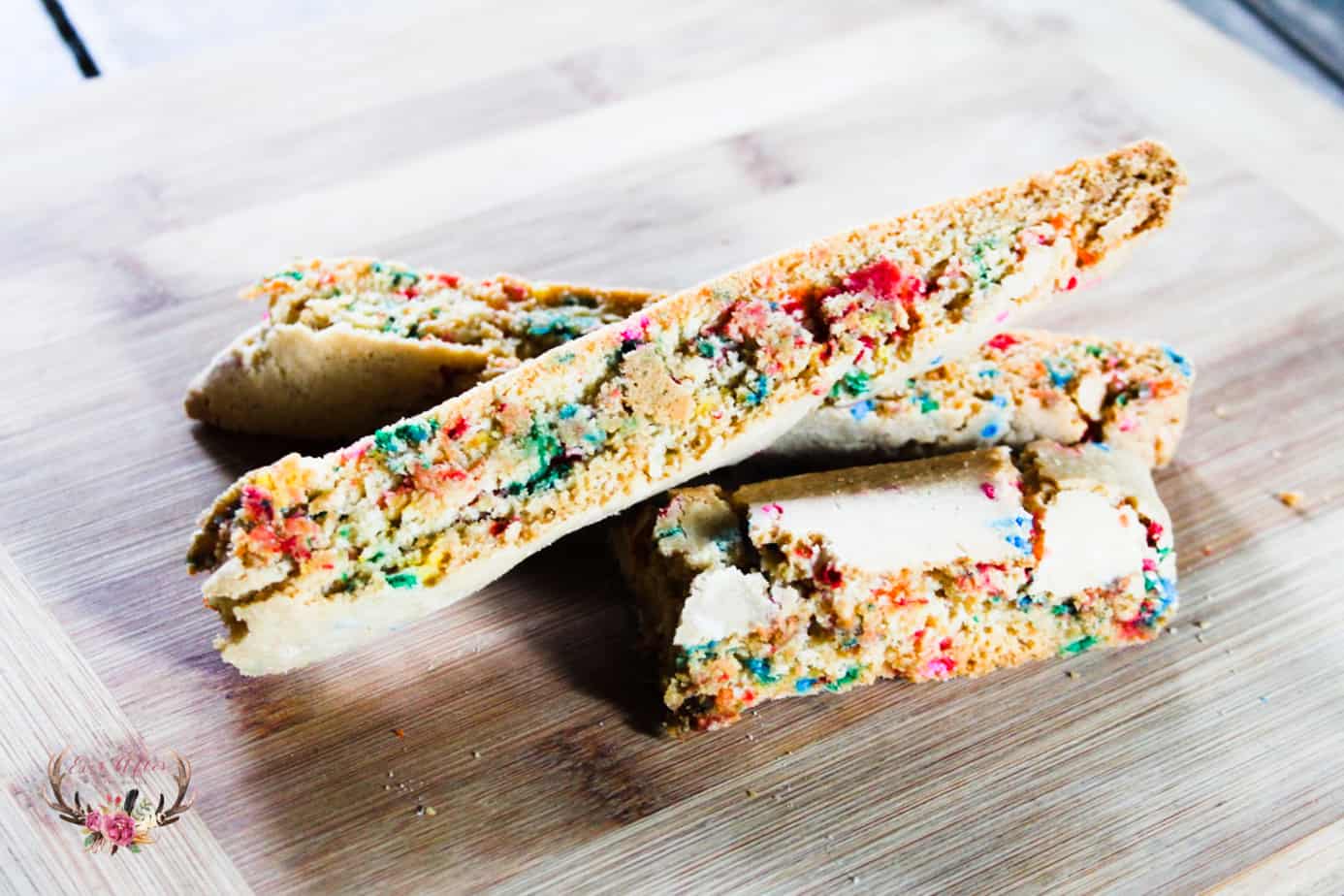 What To Serve/Pair with Your Rainbow Biscotti
Main Dish:
Chicken Parmesan
Sides:
Roasted Brussels Sprouts
Simple Salad
Dessert:
Tiramisu
Coffee or Tea
Cocktails:
Aperol Spritz
Limoncello
Martini
Non-alcoholic:
Italian Soda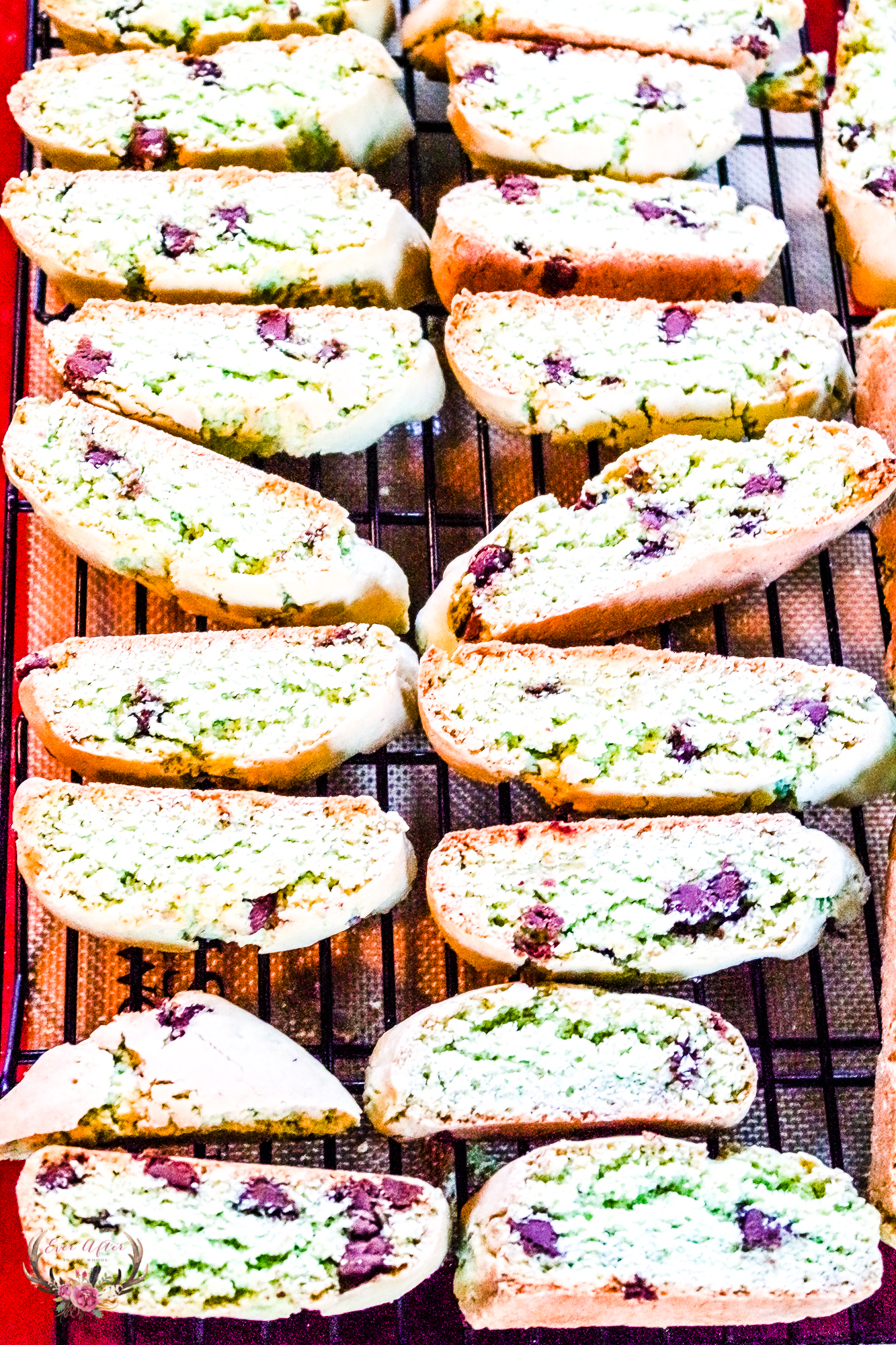 Popular Substitutions & Additions:
If you don't have almond extract, you can use all vanilla extract.
You can also add other mix-ins like chocolate chips, dried fruit, or nuts.
Get creative with your rainbow sprinkles! You can use any type or color of sprinkle you want.
How To Store Rainbow Sprinkle Biscotti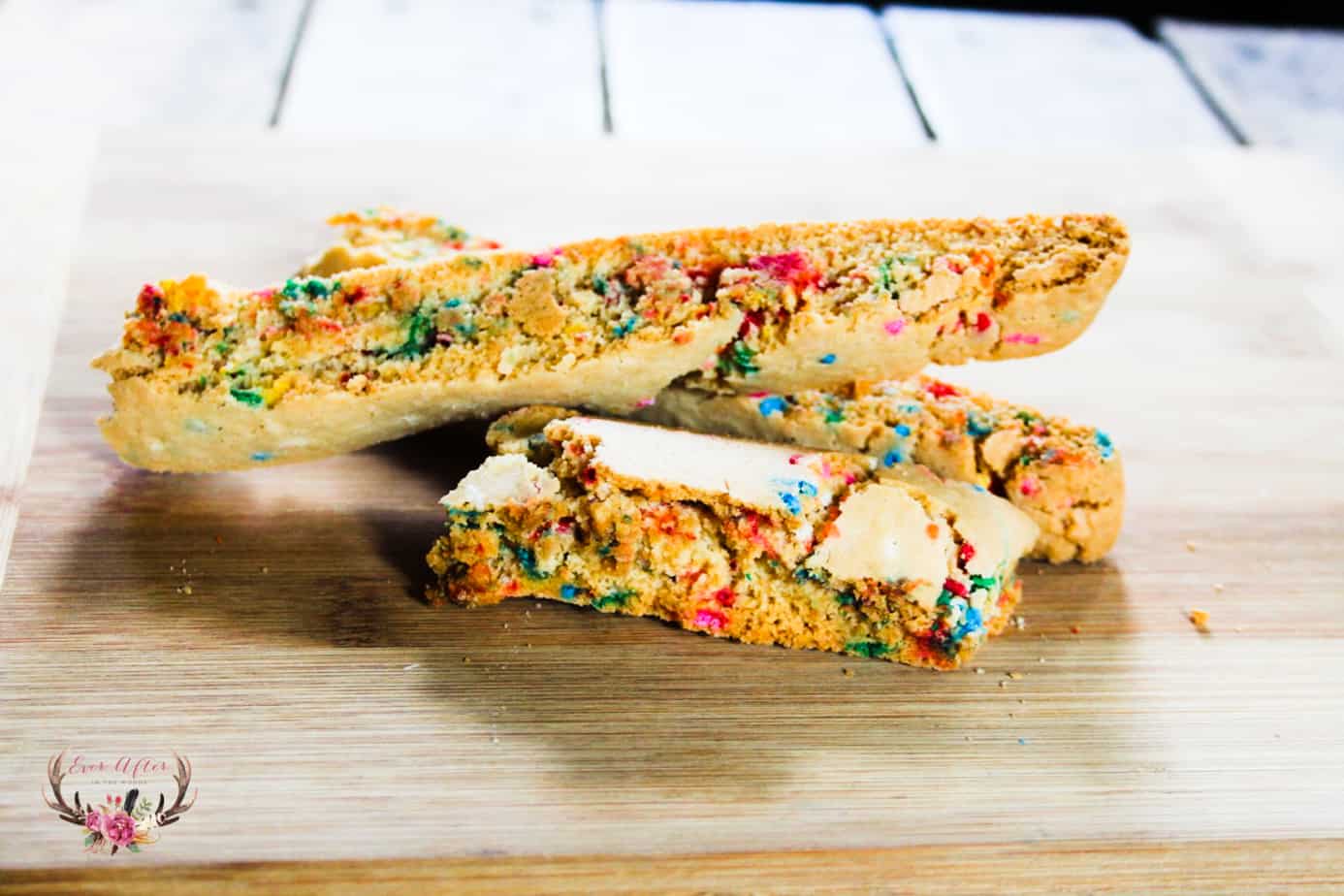 Best Way to Store Rainbow Biscotti Leftovers:
The best way to store rainbow biscotti is in an airtight container at room temperature. These cookies will stay fresh for up to two weeks.
How Long Will Rainbow Sprinkle Biscotti Last in the Refrigerator?
You can store rainbow biscotti in the refrigerator, but they will only last for about a week. After that, the cookies will start to dry out and become crumbly.
Can I Freeze Rainbow Biscotti?
Yes, rainbow biscotti freezes well! Place the cookies in a freezer-safe bag or container and they will stay fresh for up to three months.
Other Biscotti Recipes You'll Love:
Almond Biscotti
There's nothing better than a dense cookie to dunk in your afternoon coffee, tea, or cappuccino. I've been loving this
almond biscotti
and it has quickly become one of my favorite snacks for both mornings as well! It tastes flavorful without being too sweet.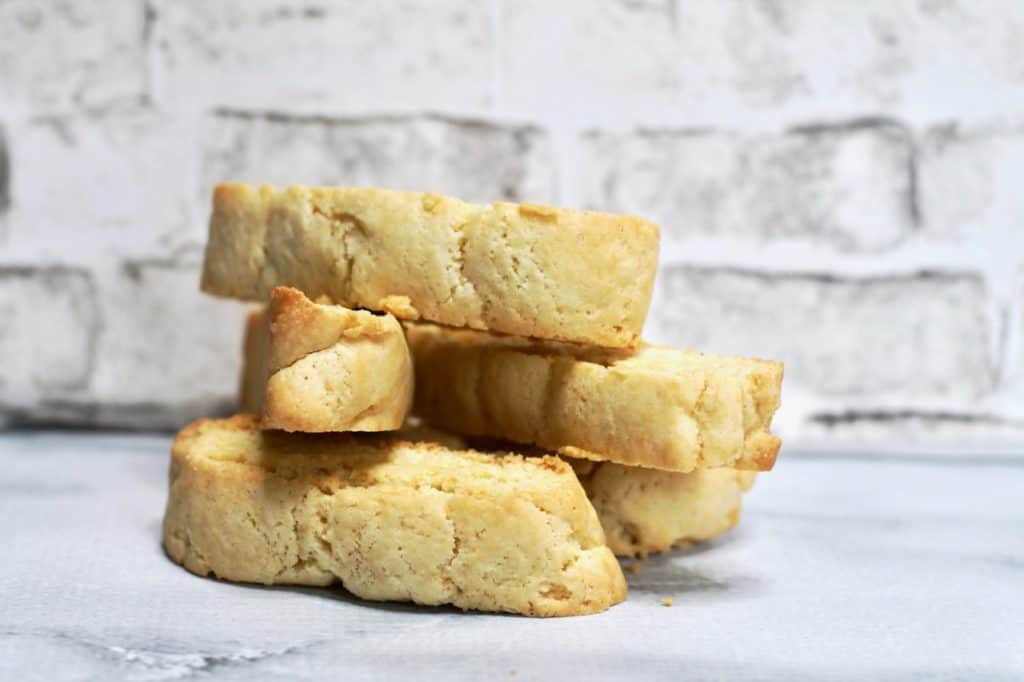 Soft Italian Biscotti
True Italian biscotti are a hard, twice-baked cookie that is perfect for dunking into your coffee. My grandmother made an entirely different type of soft and
dense savory snack
which can be dipped in any number of sauces or enjoyed plain with your favorite afternoon drink!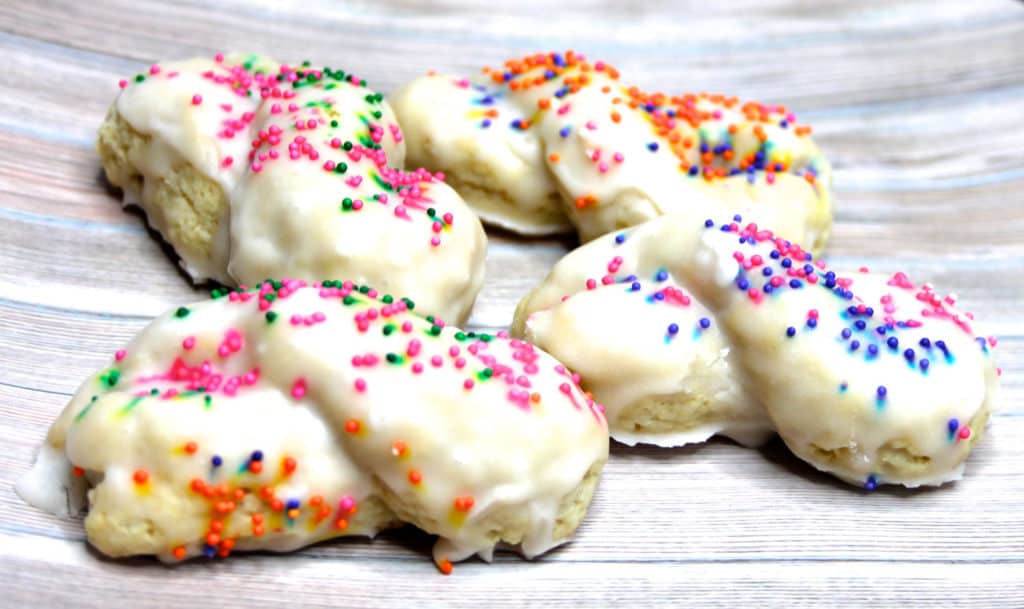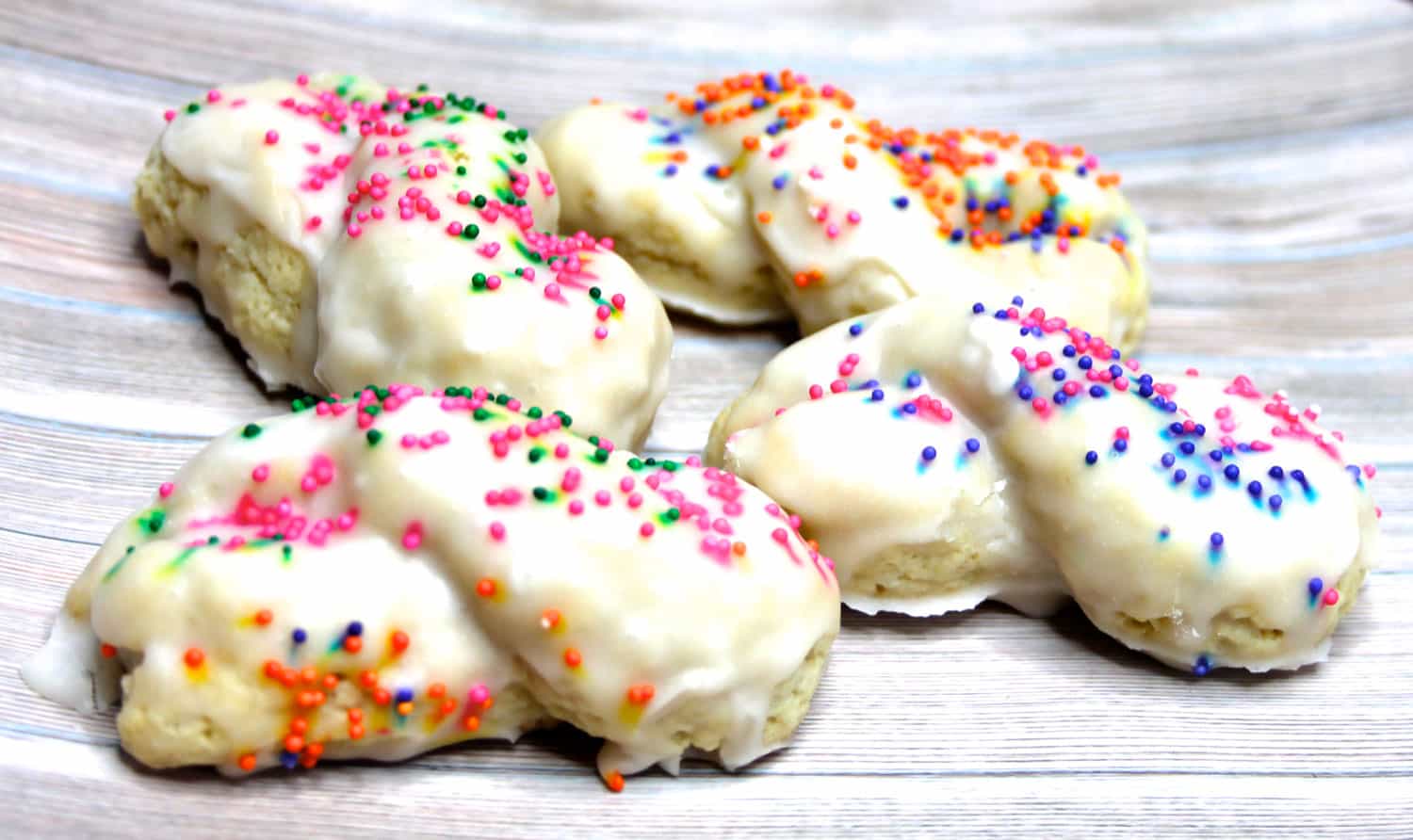 Chocolate Coconut Biscotti
Chocolate Coconut Biscotti
-This is a great recipe because you can change what goes into your chocolate coconut biscotti. Do you love nuts, dried fruit, or chips? Simply add those ingredients before baking and voila — new treats!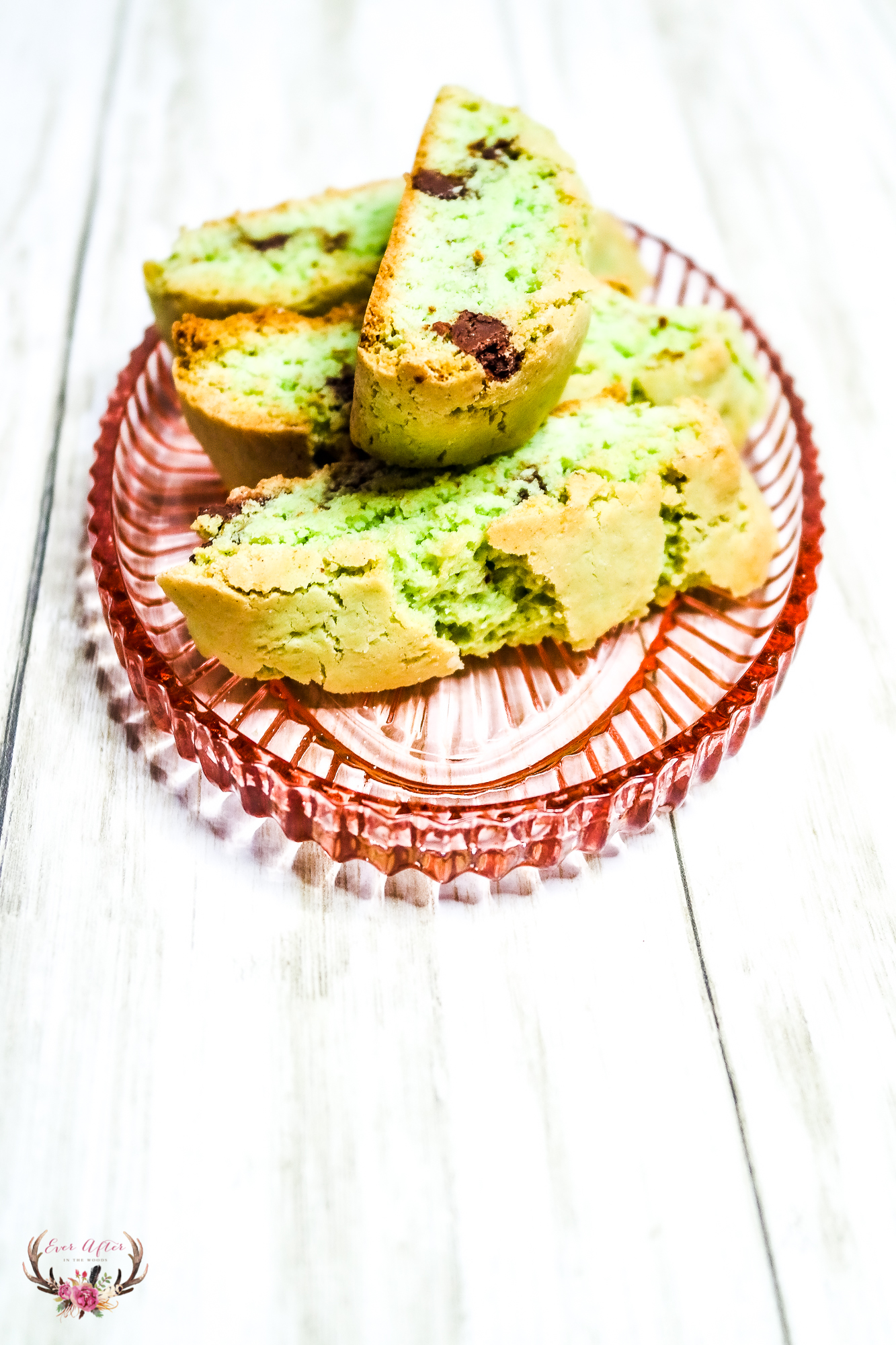 Lemon Biscotti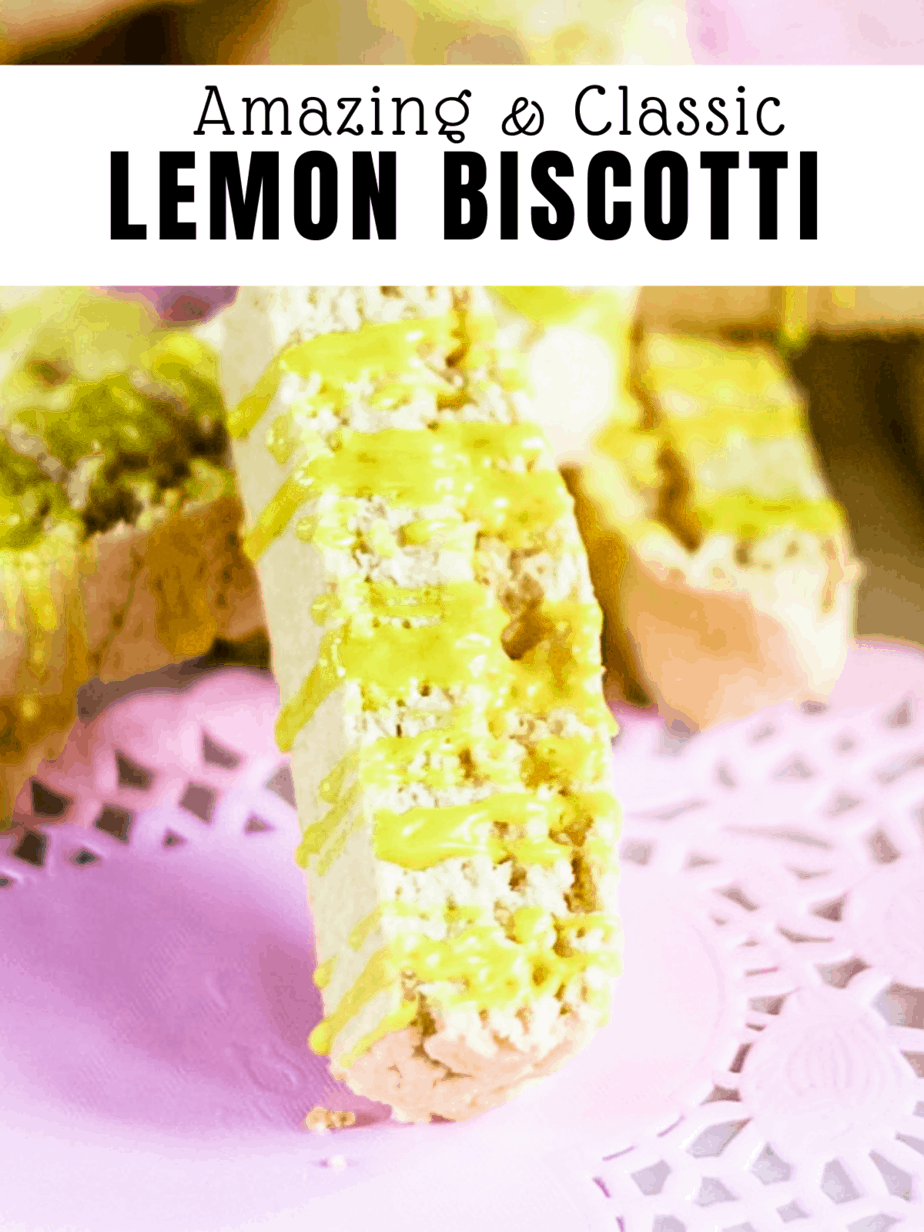 Carrot Cake Biscotti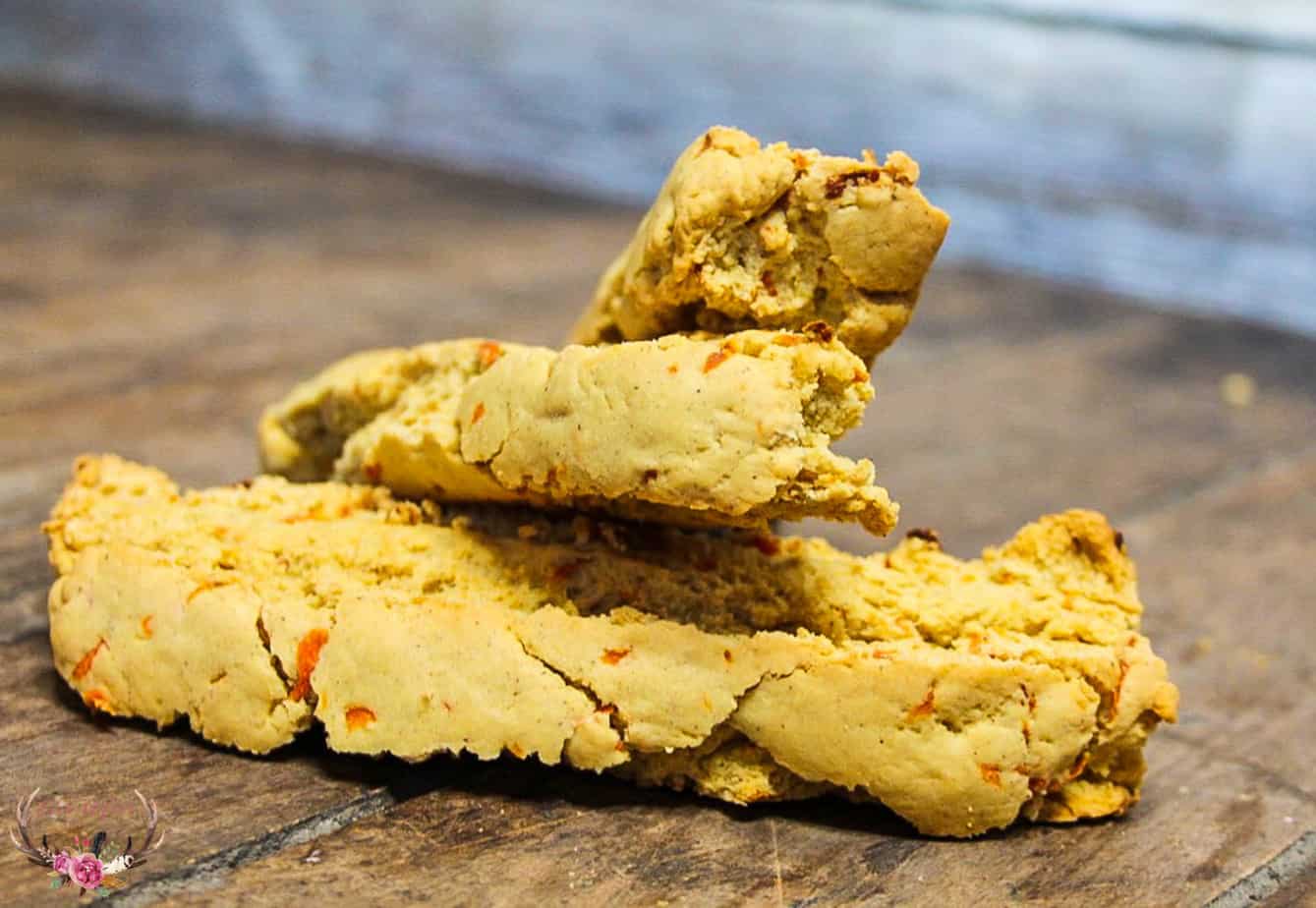 Carrot Cake Biscotti
What's better than one delicious treat? Two! This Carrot Cake Biscotti recipe will make your mouth water with anticipation. You'll be able to enjoy these perfect little cakes at any time of year, though they are most commonly found during Springtime and Easter. As you can see, this rainbow sprinkle biscotti recipe is very easy to follow and the end result is delicious. Be sure to try it out for yourself and let us know what you think in the comments below! Thanks for reading and happy baking!