Cherry Hand Pies
Two Ingredient Cherry Pies
Easy Cherry Pies
My husband loves cherry pie but sometimes I just don't have the time to make a pie from scratch. These easy to make cherry hand pies are the perfect size for the cherry pie taste without the work! I love a great short cut!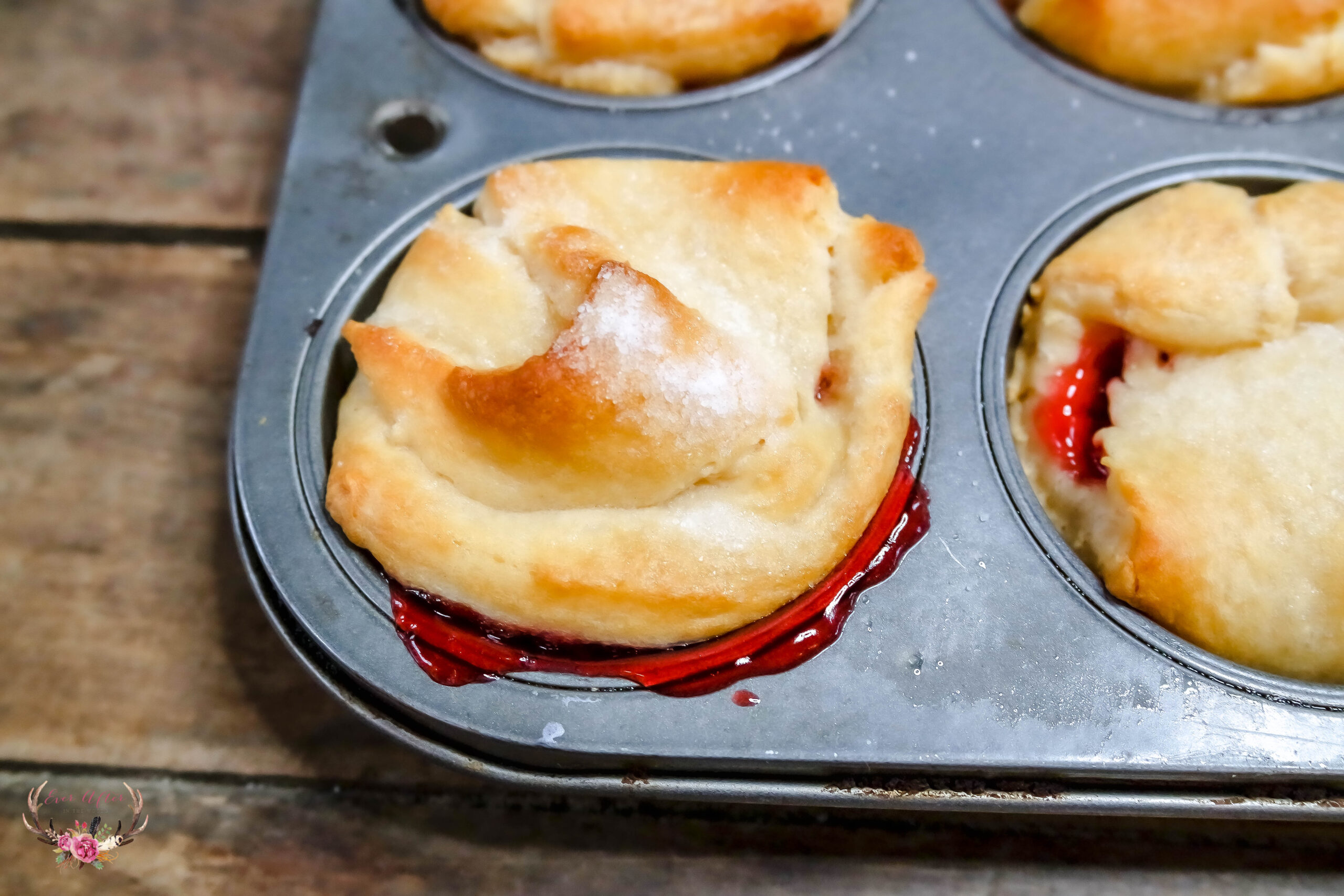 Ingredients for Cherry Hand Pies
Cherry Pie Filling
Crescent rolls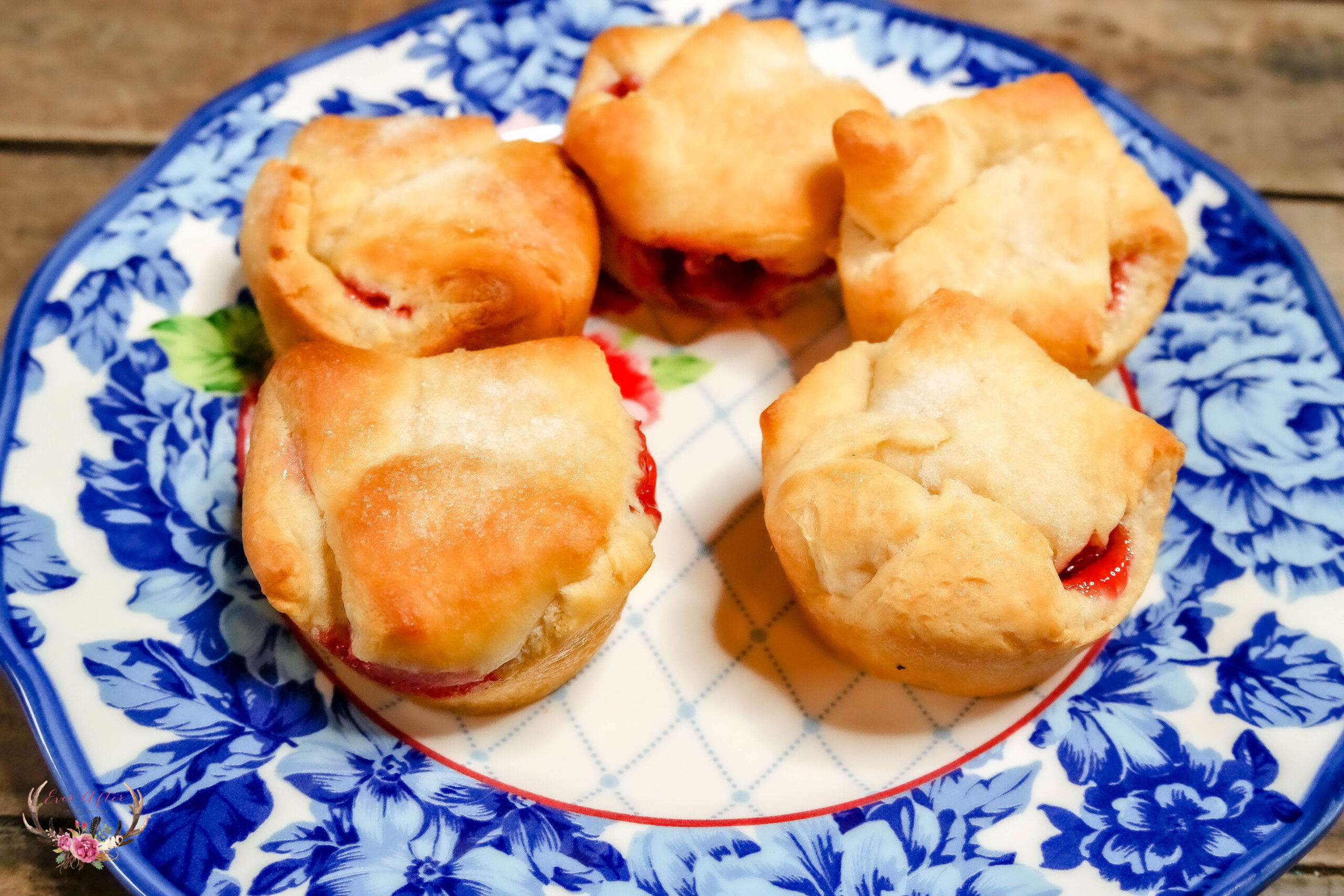 Two simple ingredients is all it takes to make these cute cherry hand pies.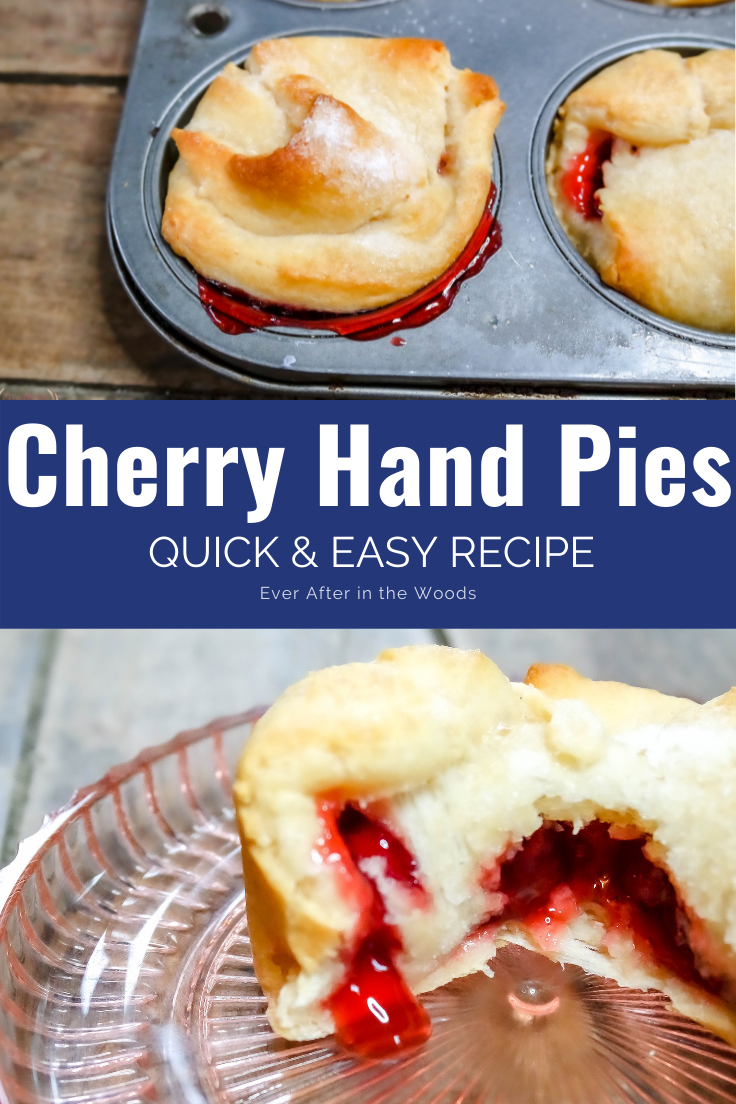 How to Make Easy Cherry Hand Pies
Ingredients
1 pkg crescent rolls
1 can cherry pie filling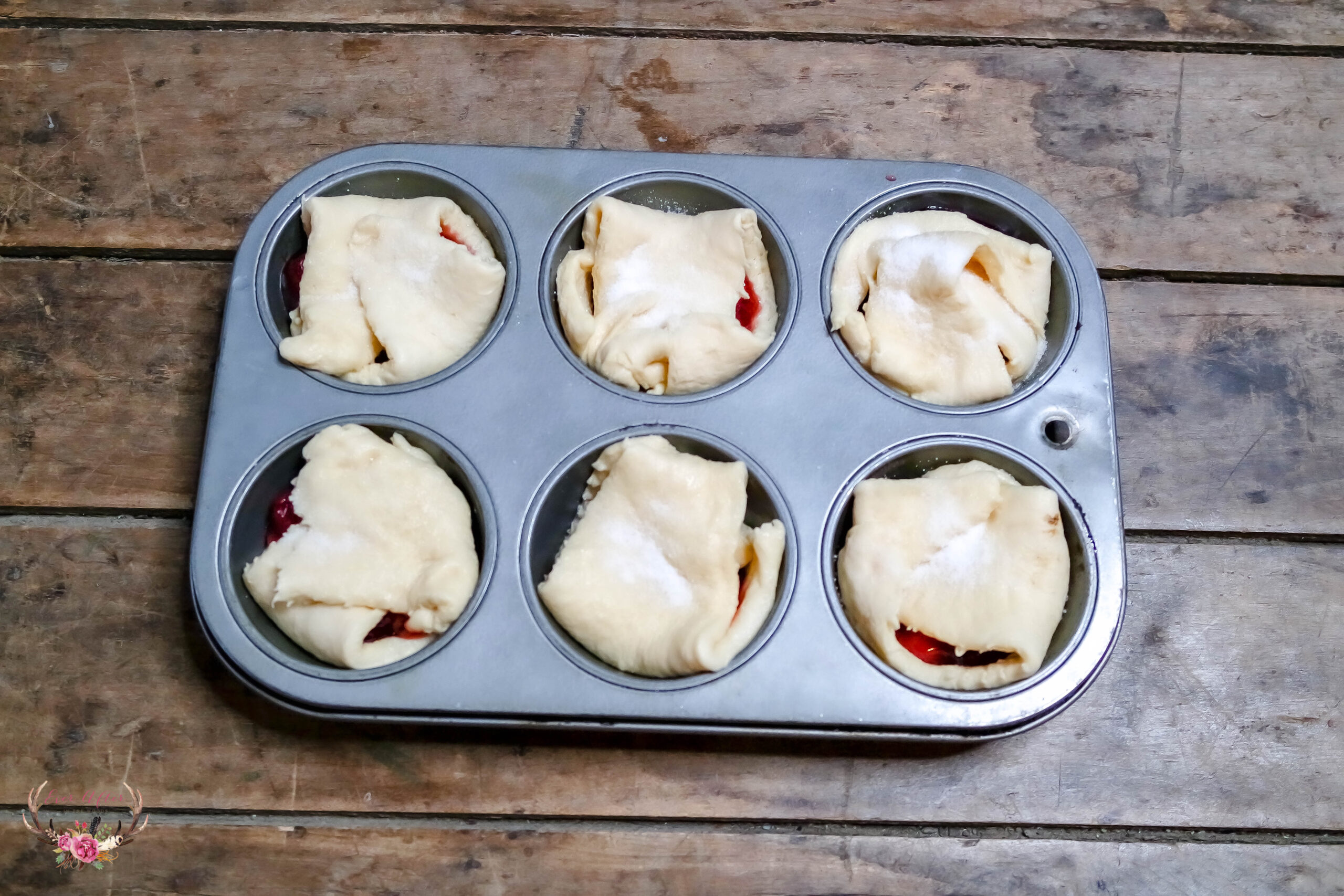 Instructions
Preheat oven to 375 and spray a muffin pan with non-stick spray.
Unroll the crescent rolls and break into the perforated triangle shapes.
Place 1 triangle into each muffin tin.
Place 1 TBSP cherry pie filling into each muffin tin.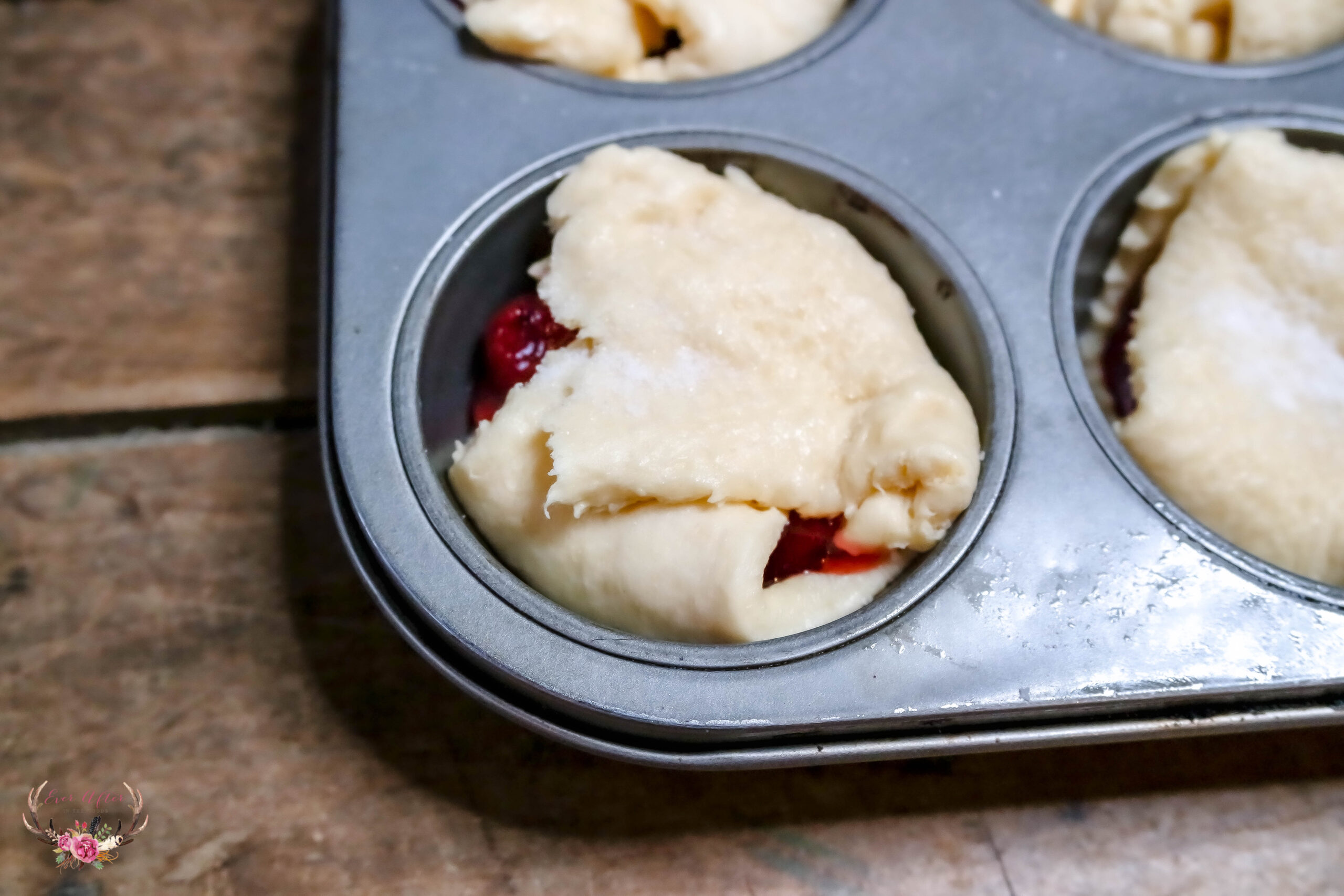 Wrap up with remaining triangle.
Bake for 15 minutes or until light brown.
Cool for 10 minutes prior to removing from muffin tins.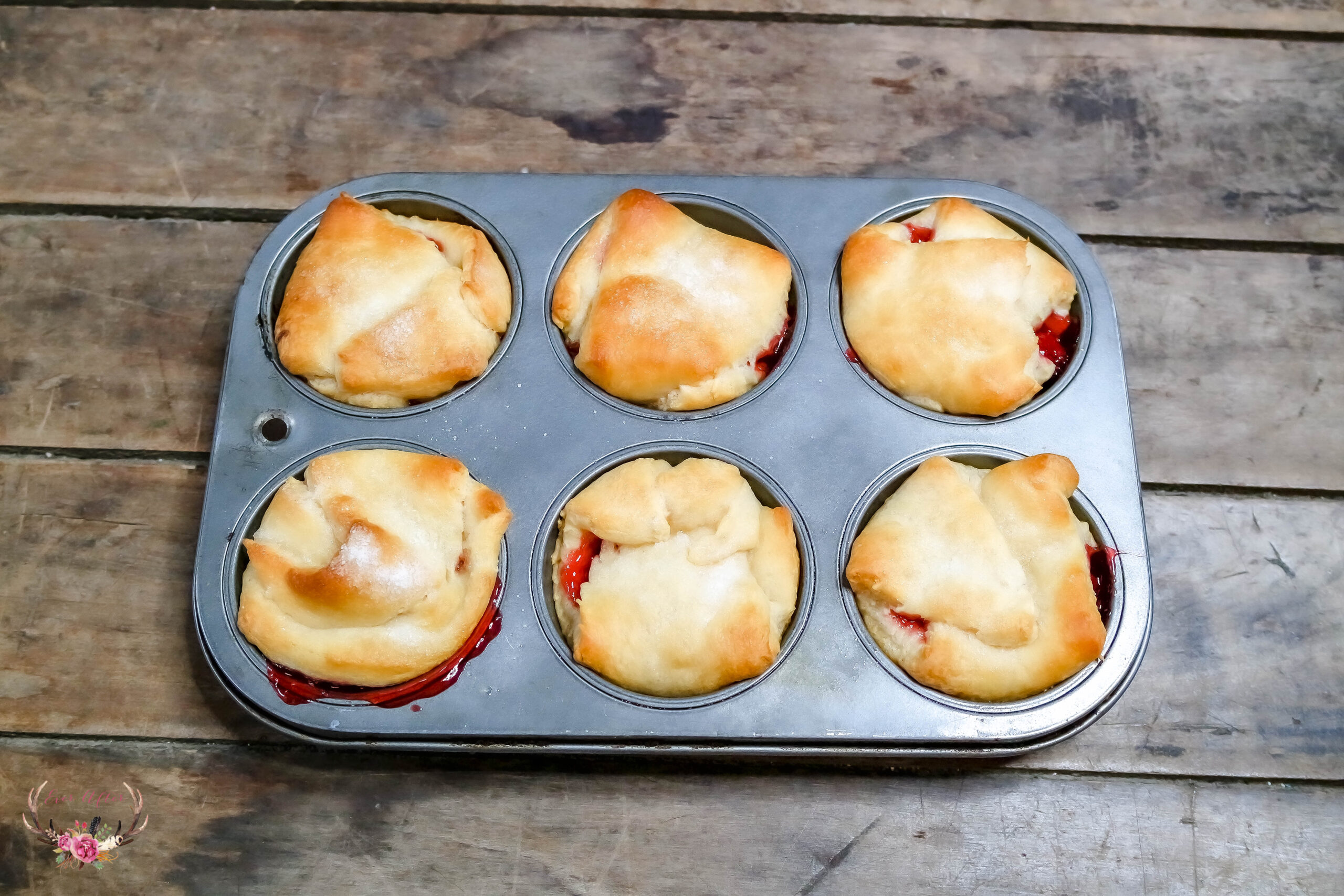 If you liked this recipe, have a look at a few of our other similar hand pie recipes: