Pumpkin Chocolate Chip Muffins
Pumpkin Muffins
Breakfast Pumpkin Muffin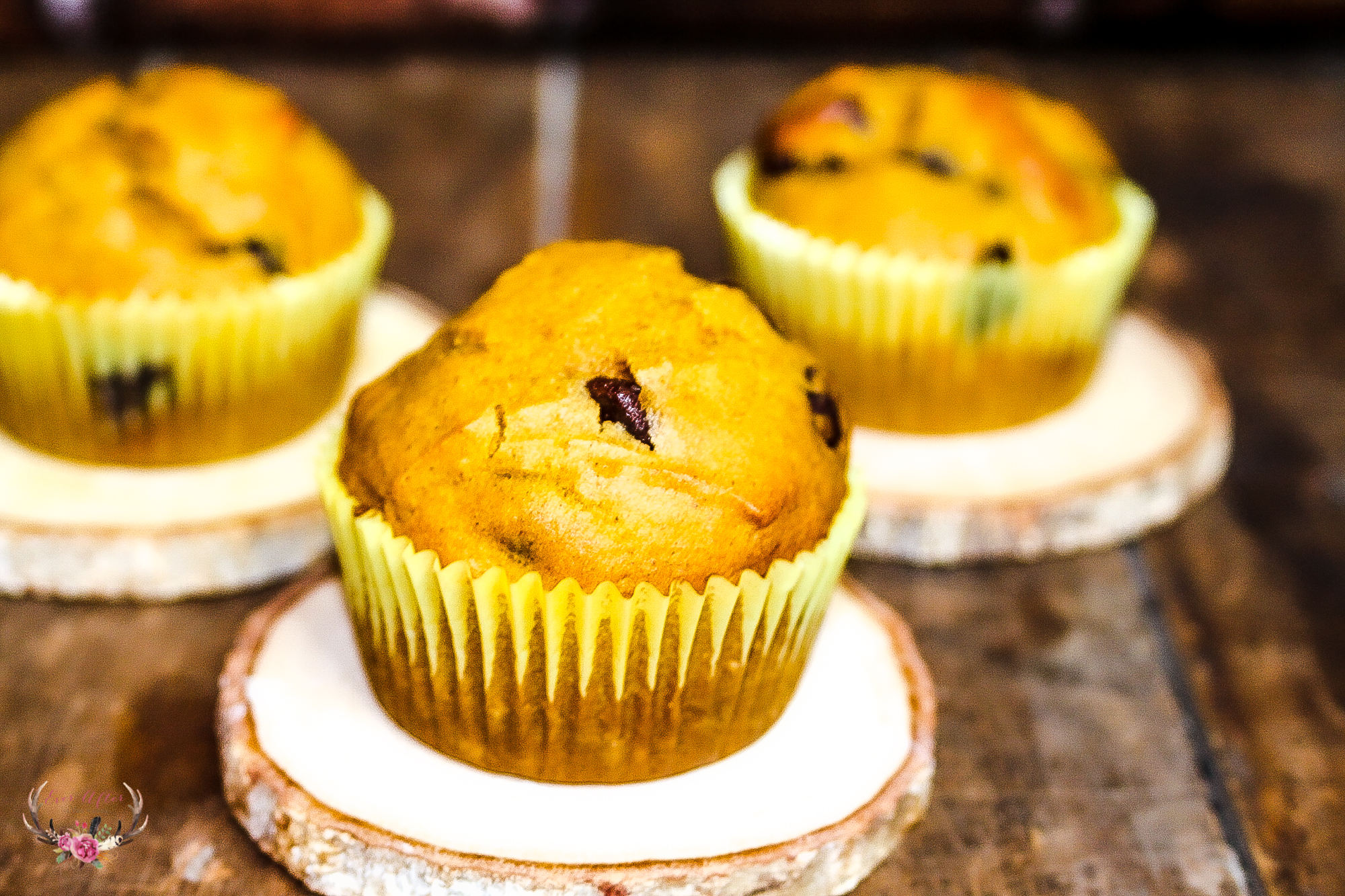 We love all the pumpkin things, but these pumpkin chocolate chip muffins are perfect for breakfast or a kids afternoon snack, bake sale or game day.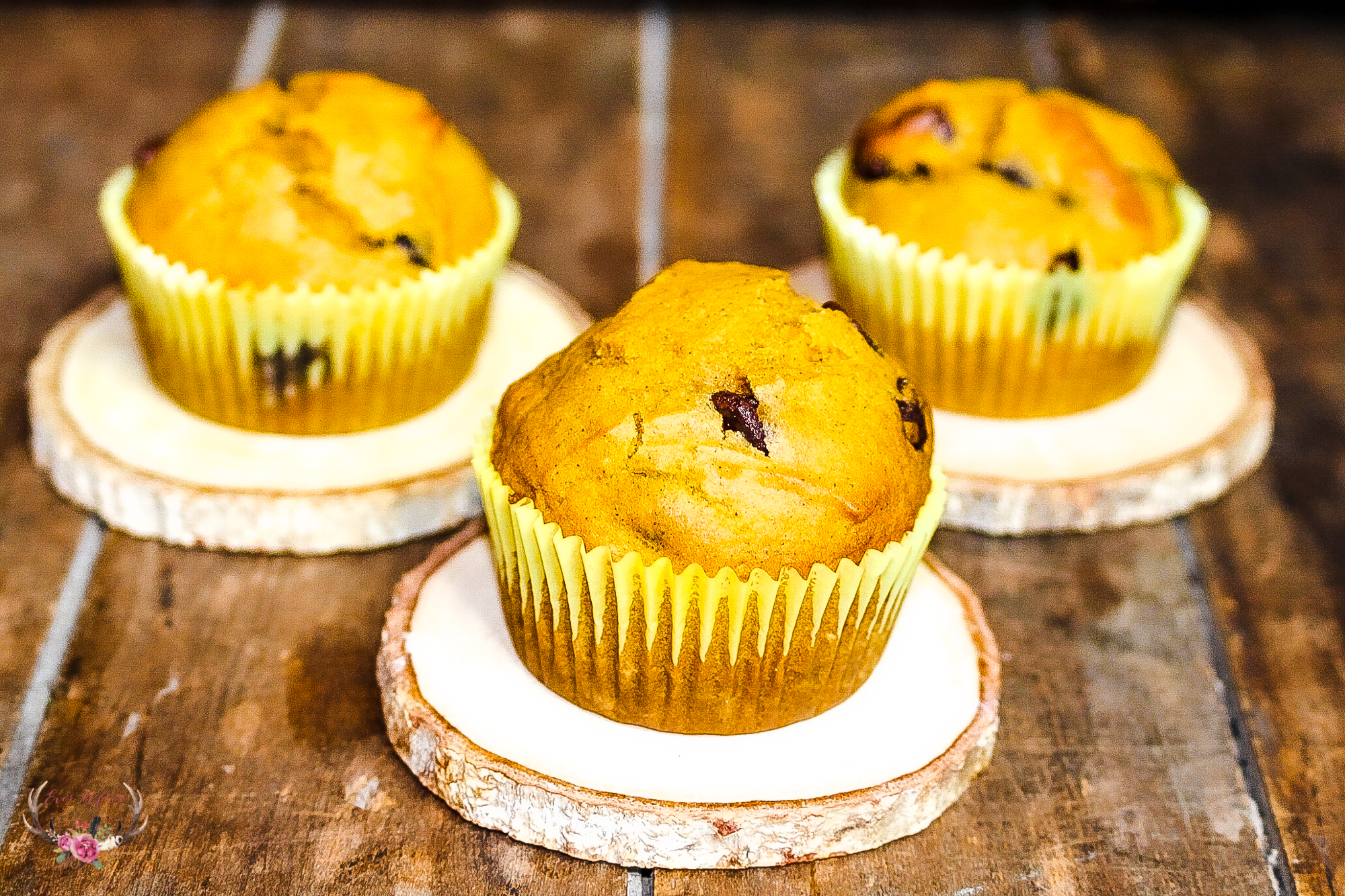 This recipe makes 36 regular size muffins or 24 large muffins, just adjust the baking times if making the larger muffins.
If you have pumpkin pie spice on hand, you can use that in lieu of the cinnamon as well. This recipe is very forgiving and easy to make, plus they taste amazing.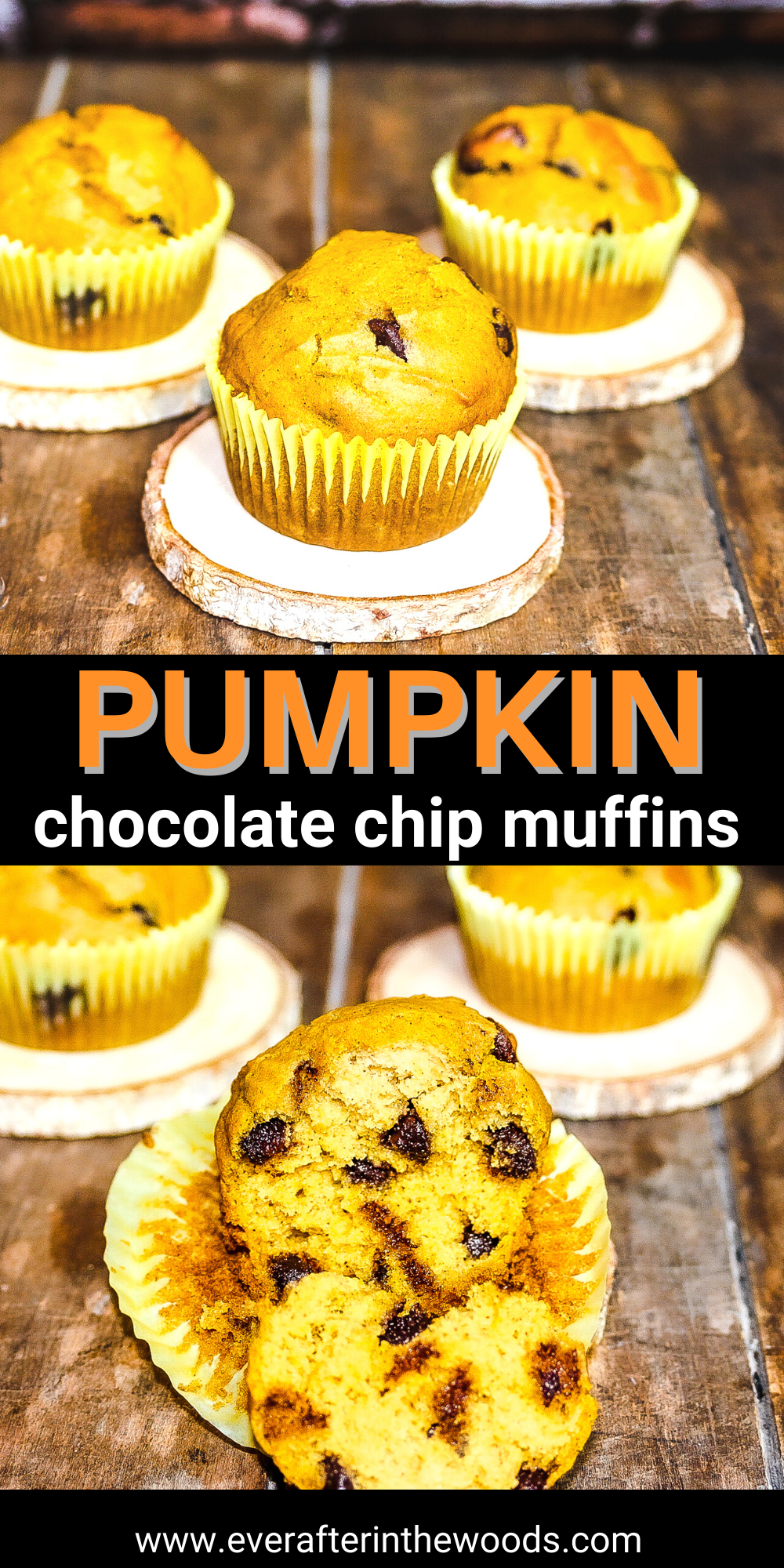 Pumpkin Chocolate Chip Muffins
Ingredients
1 16 oz can pumpkin puree
4 eggs
1 cup sugar
½ cup oil
½ cup unsweetened applesauce
3 cups flour
2 tsp baking soda
2 tsp baking powder
1 TBSP cinnamon
1 tsp salt
2 cups milk chocolate chips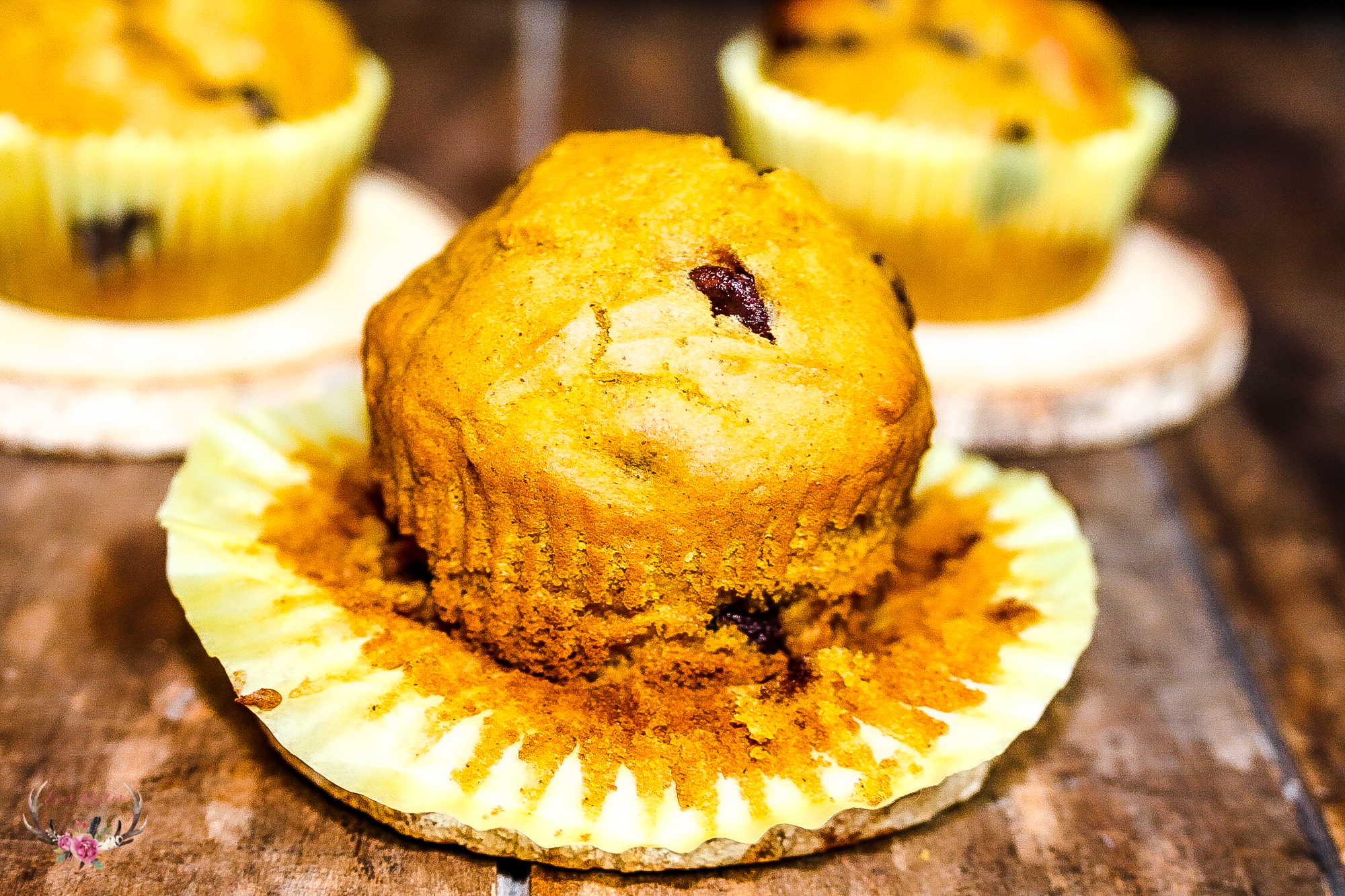 Directions
Preheat oven to 400, line cupcake trays with liners (36)
In a large bowl, whisk the pumpkin, eggs, sugar and oil until well combined.
Next, add all the dry ingredients and mix, scrape down the sides of the bowl.
Fold in the chocolate chips.
Fill the prepared muffins tins halfway.
Bake 20 minutes.
Cool completely.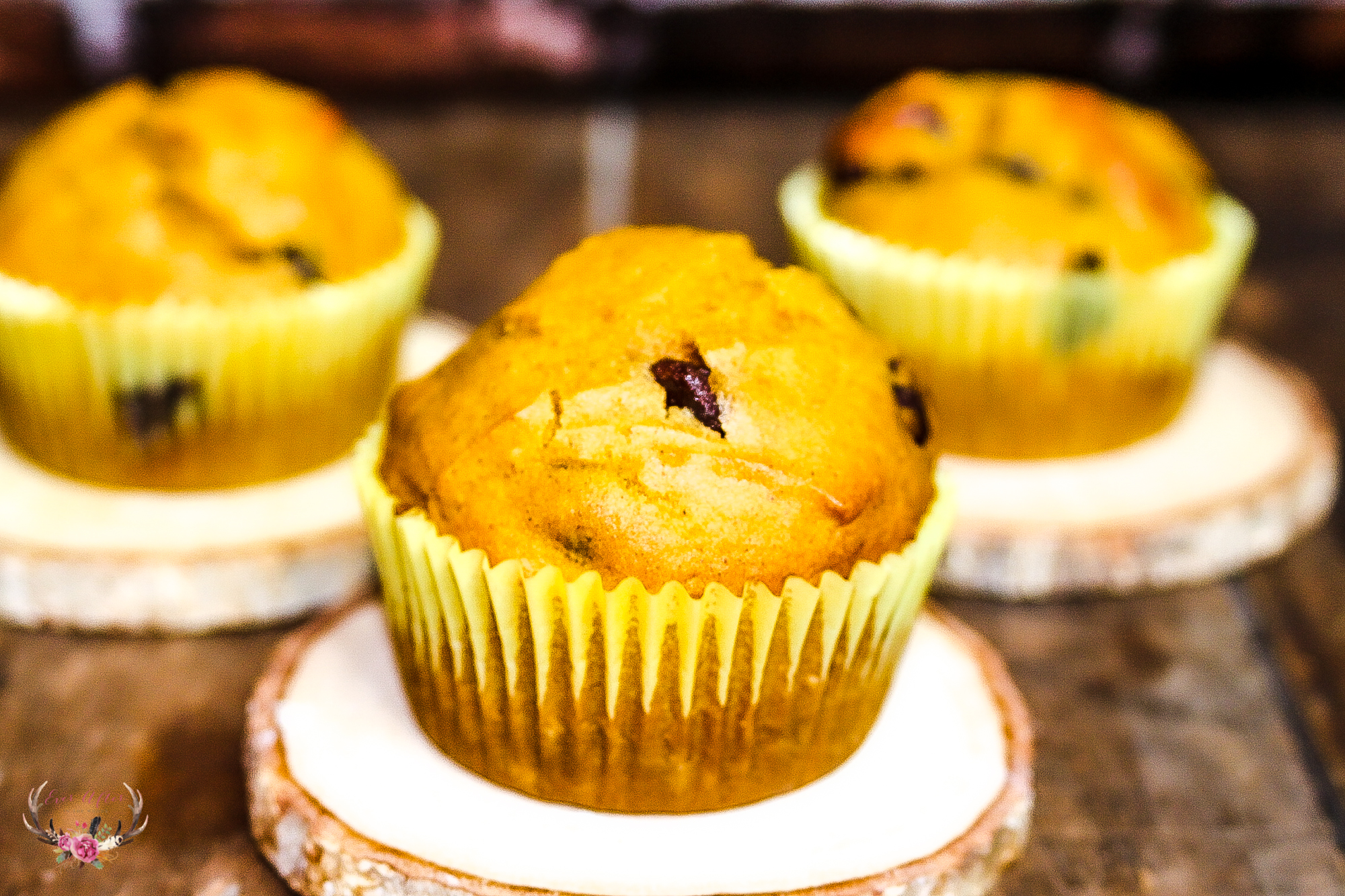 Note: These muffins can be frozen, after completely cooled.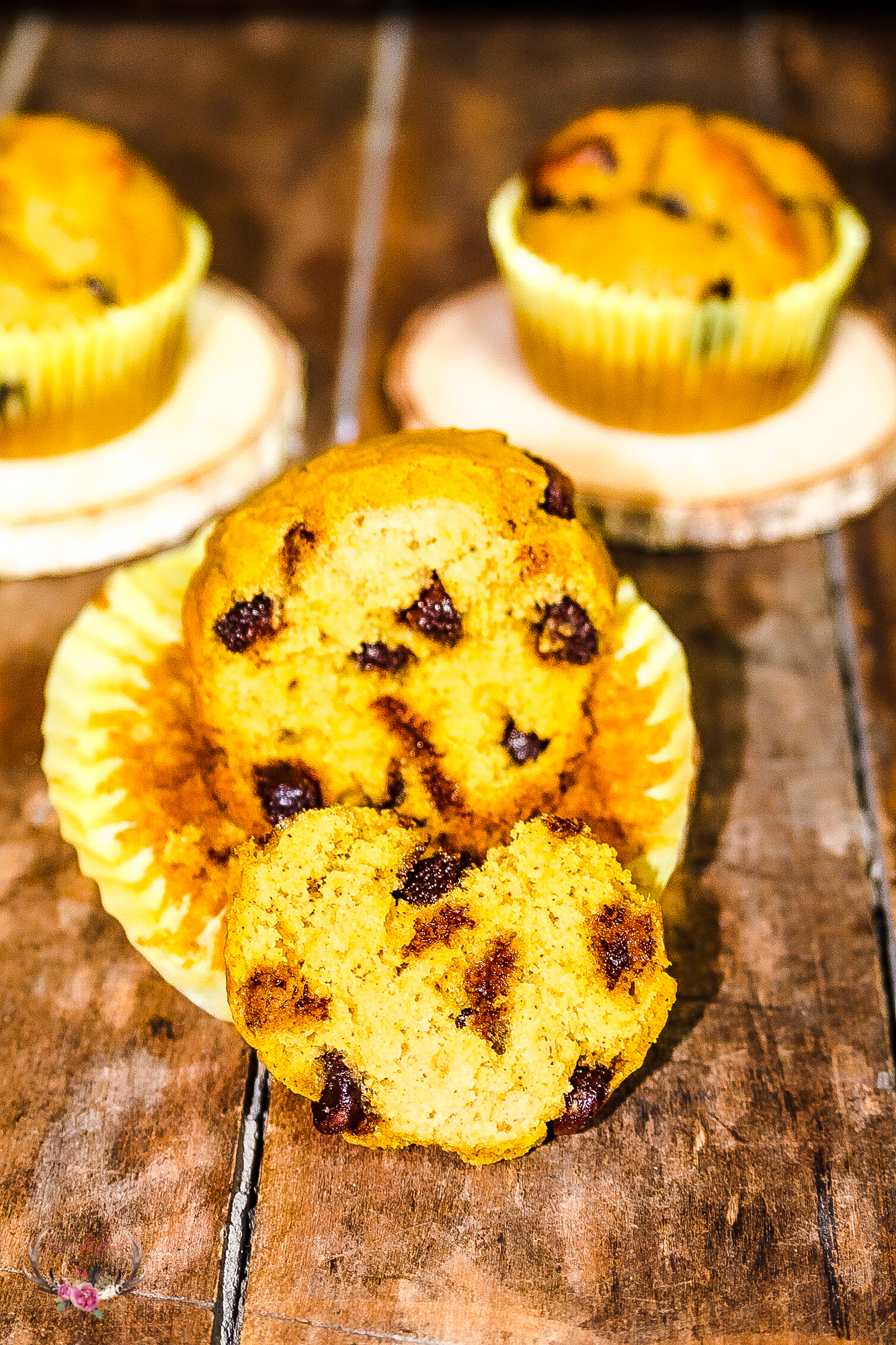 This recipe is large enough for sharing and trust me they are delicious. Double the recipe and freeze a whole batch to be used later. Fix the ingredients once and double the bounty for fall treats.
If you liked this pumpkin cookie recipe, have a look at our other fall recipes: