Rainbow Fish Cupcakes
Fishy Cupcakes
M&M Fish Cupcakes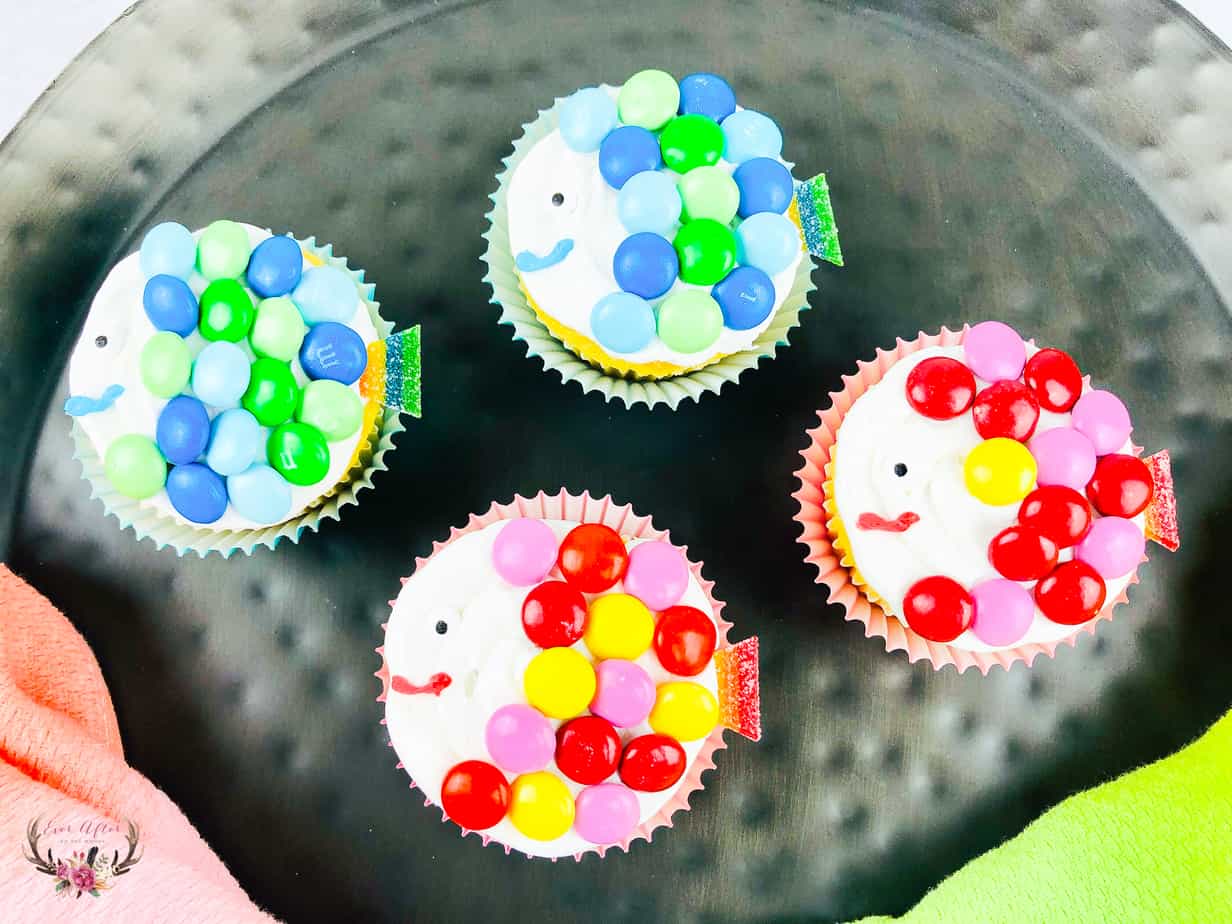 These adorable Rainbow Fish Cupcakes are easy and fun and will be a hit with the kids! You just need frosting and some M&M's to make them.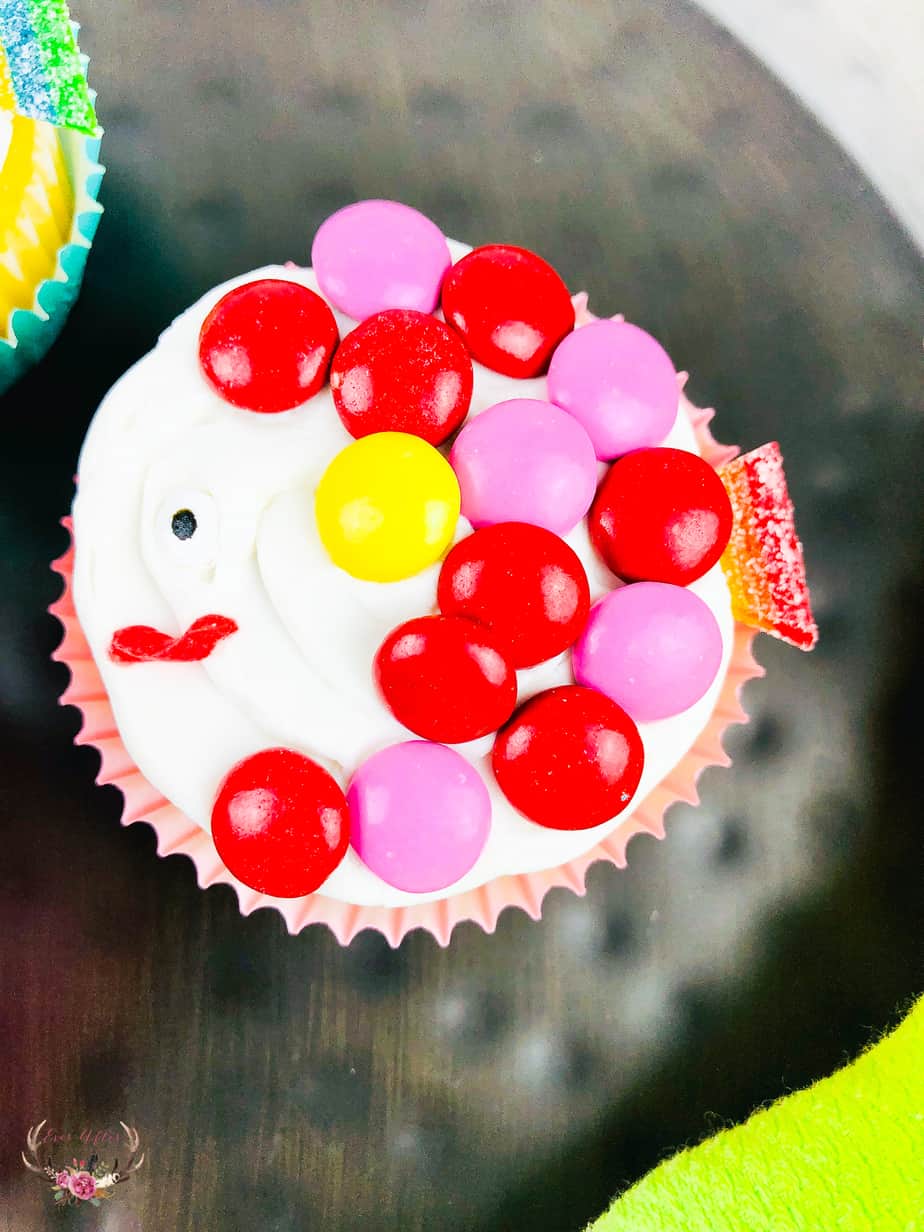 These fishy cupcakes are perfect for preschool and classroom parties as well as a fishing themed birthday too.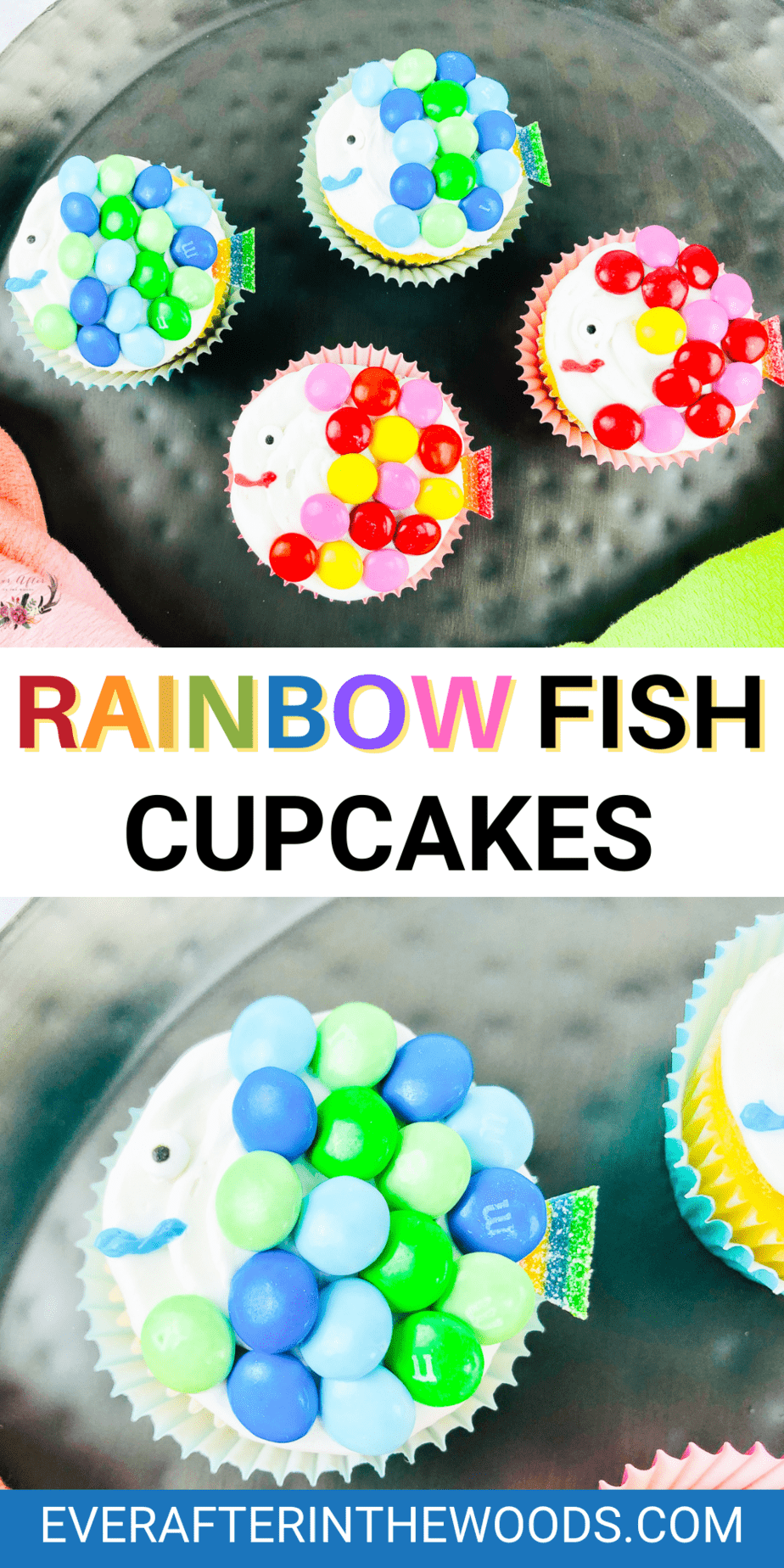 Rainbow Fish Cupcakes
Ingredients:
1 box yellow cake mix + additional ingredients per directions OR your favorite recipe
Buttercream frosting in a piping bag with a large cut tip
M&M's candy, various colors
Rainbow candy strips cut into triangles for the tail fin
Sugar decorating eyes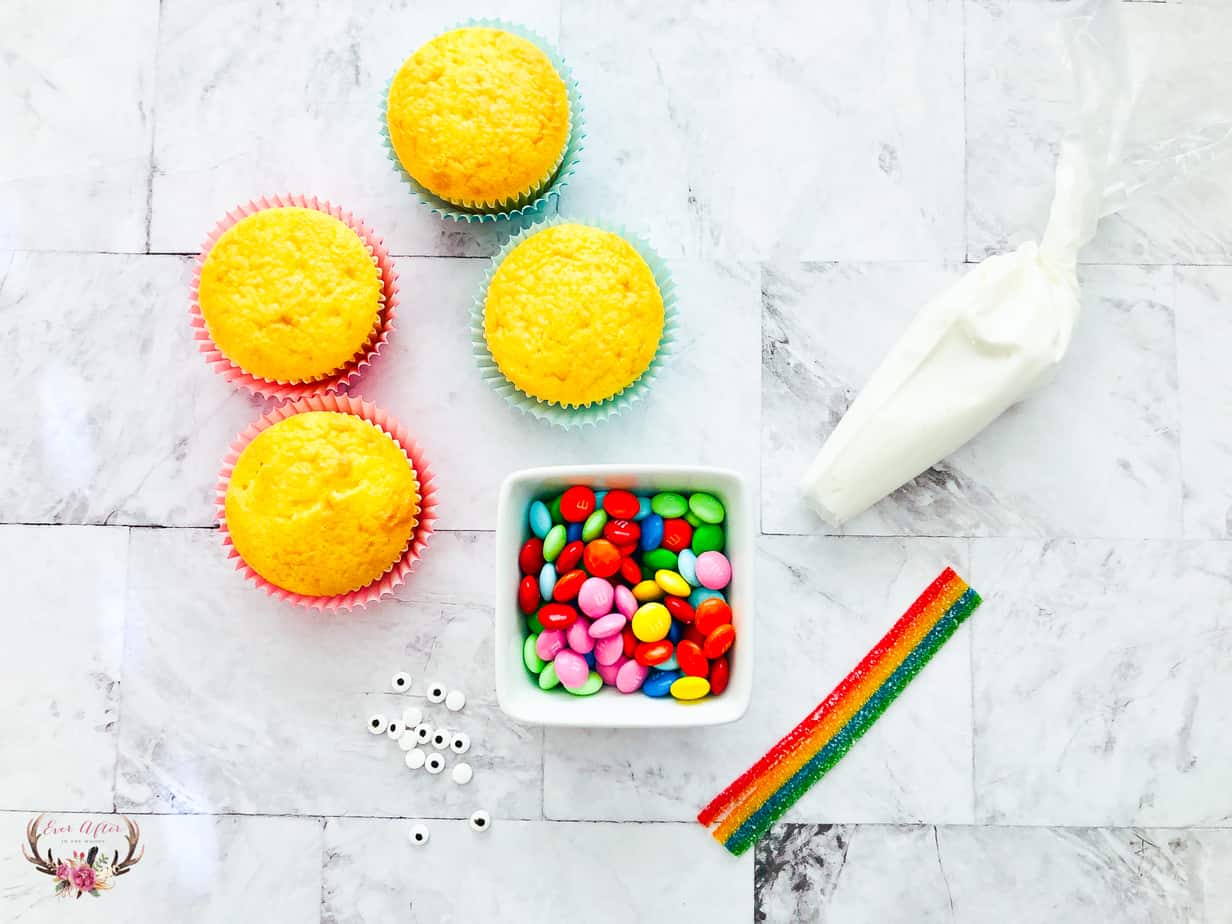 Preparation Instructions:
Bake cupcakes per recipe and cool completely
Pipe frosting on each cupcake in a smooth, flat swirl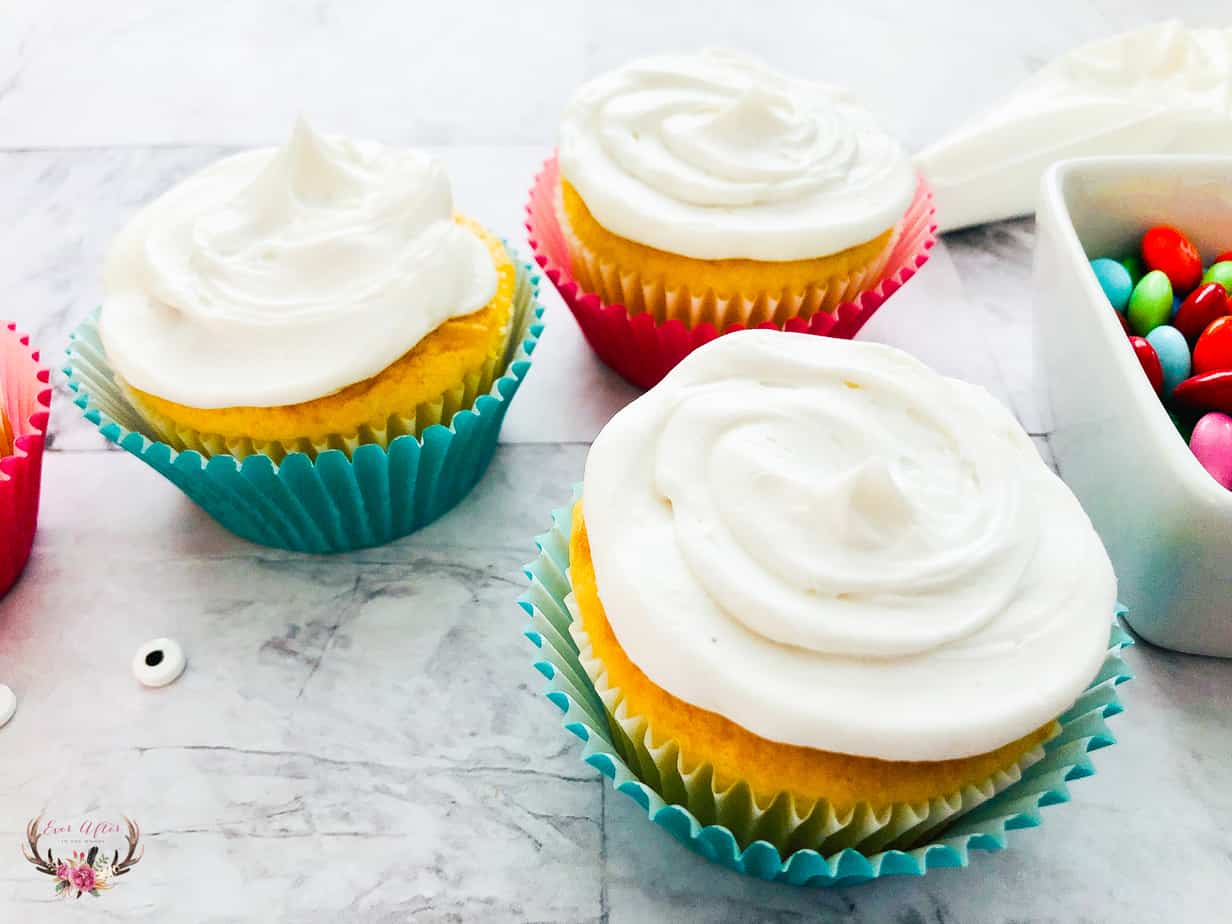 Begin laying down the m&m's on one side of the cupcake, allow them to overlap just a little – use any color pattern you want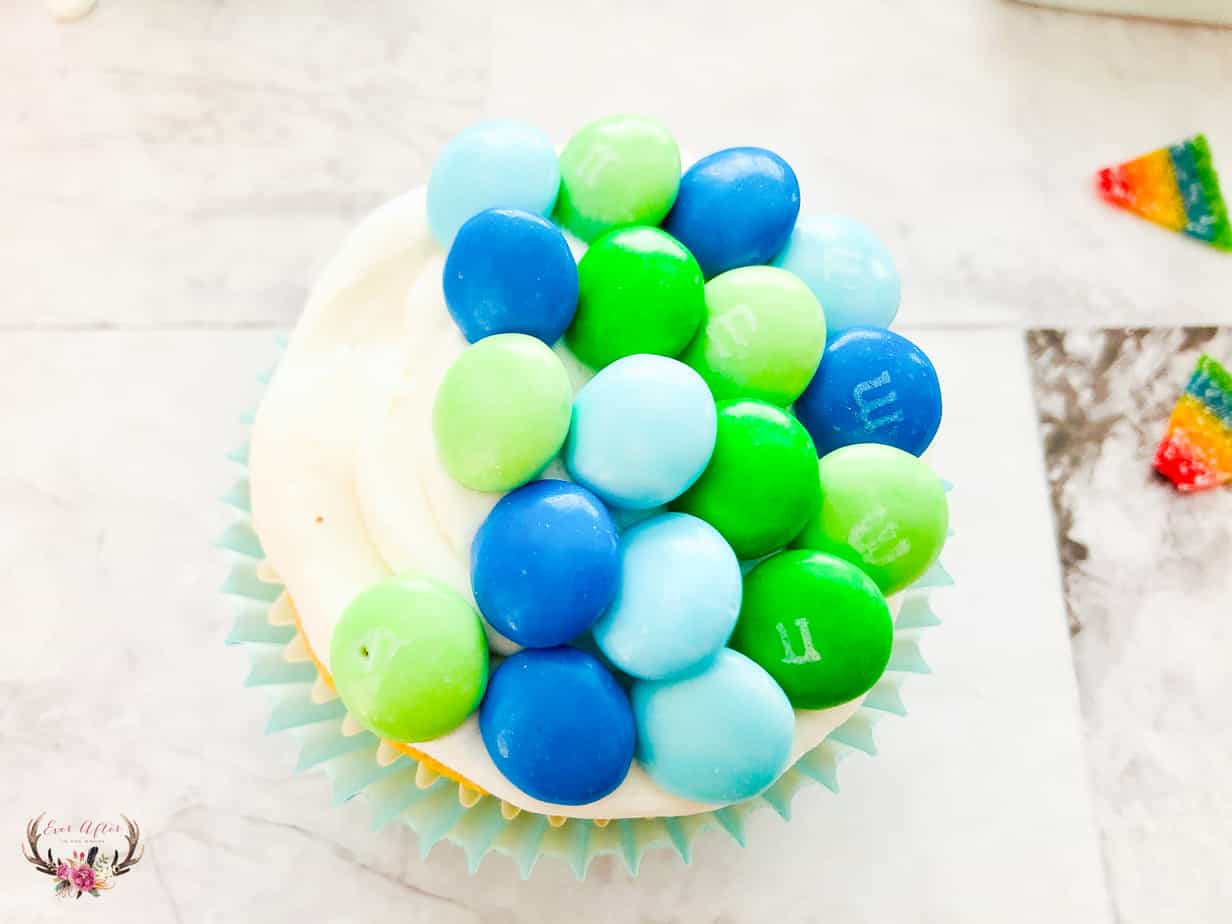 Leave an oval shape uncovered on the opposite side of the cupcake for the face of the fish
Place a sugar eye on the face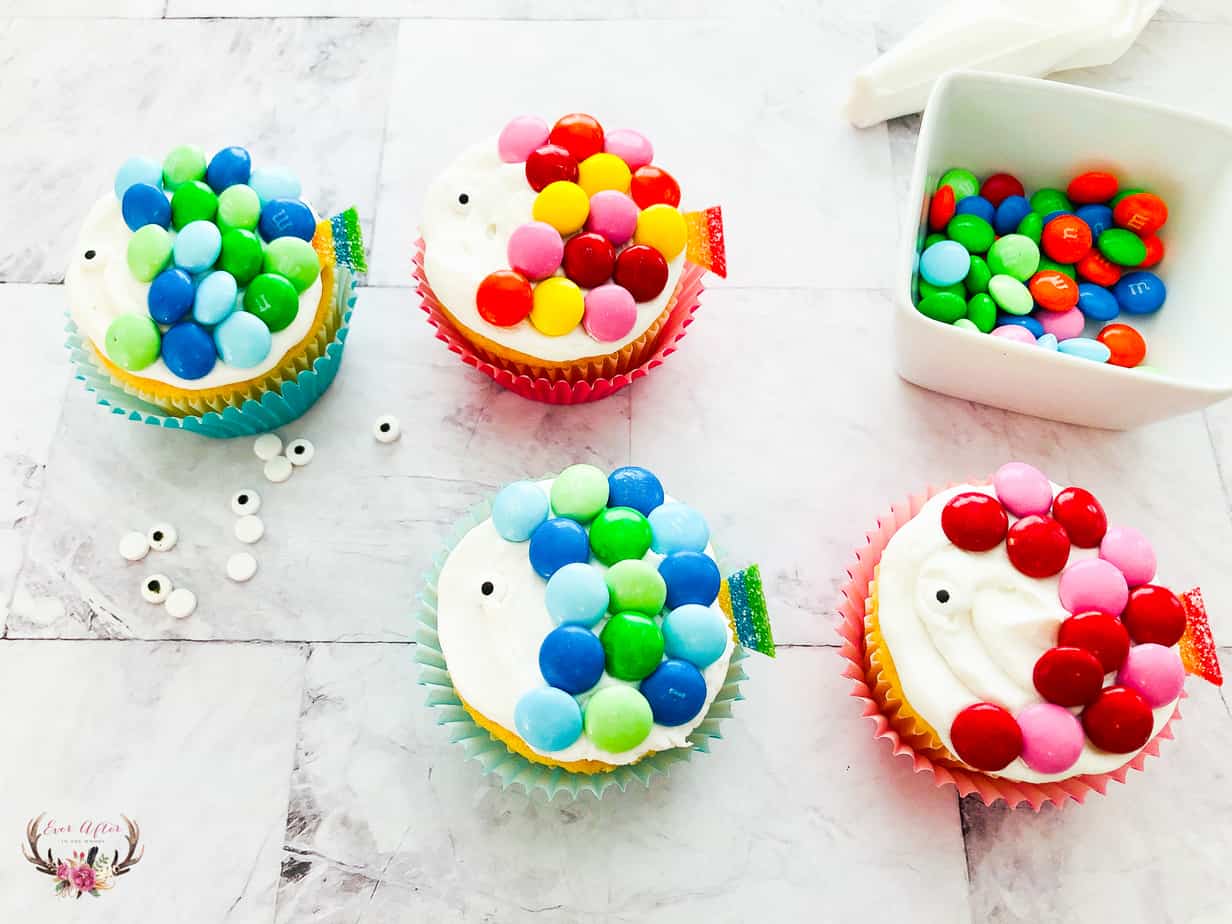 Add the rainbow candy tail on the back of the fish, wide side out
Enjoy!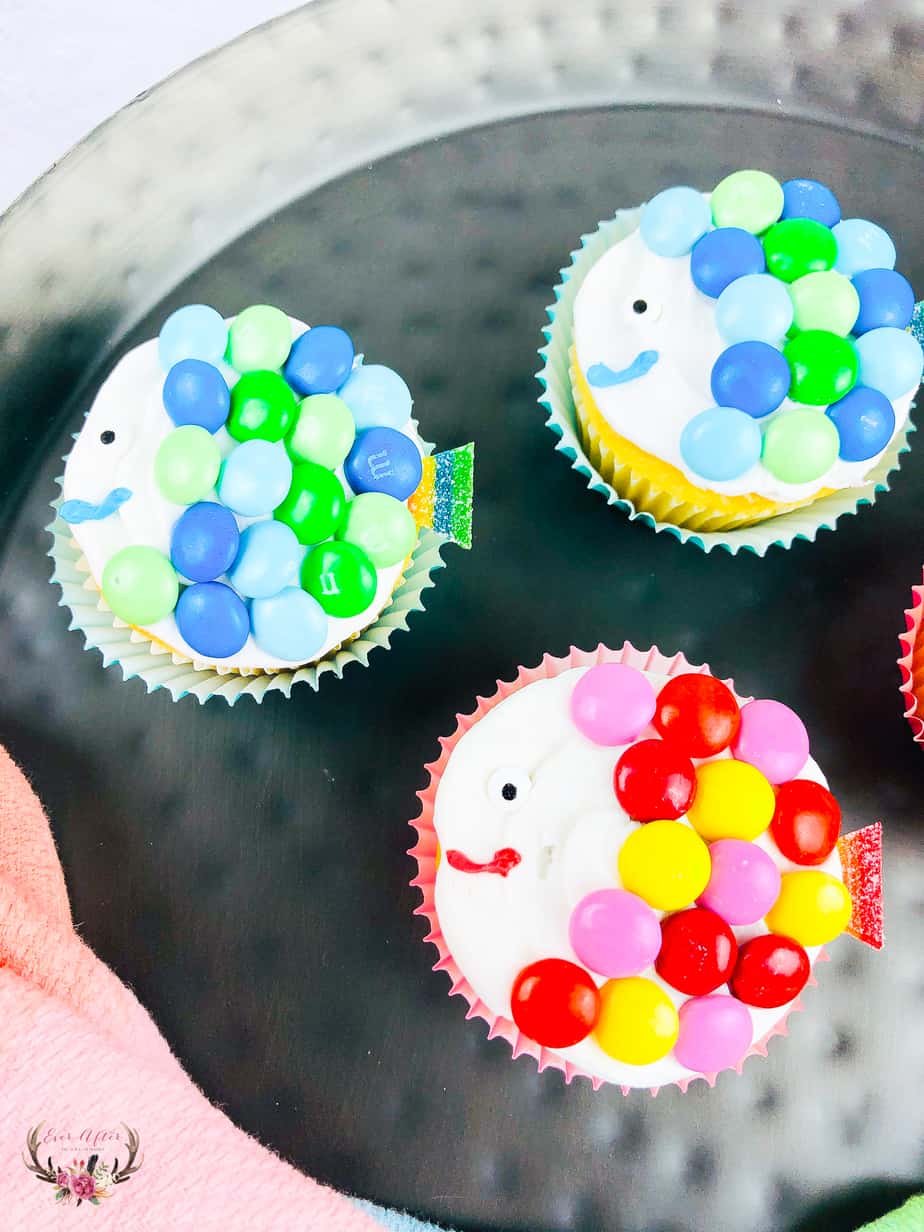 So cute for all types of celebrations! If you liked this cupcake recipe, have a look at some of our other kid friendly recipes: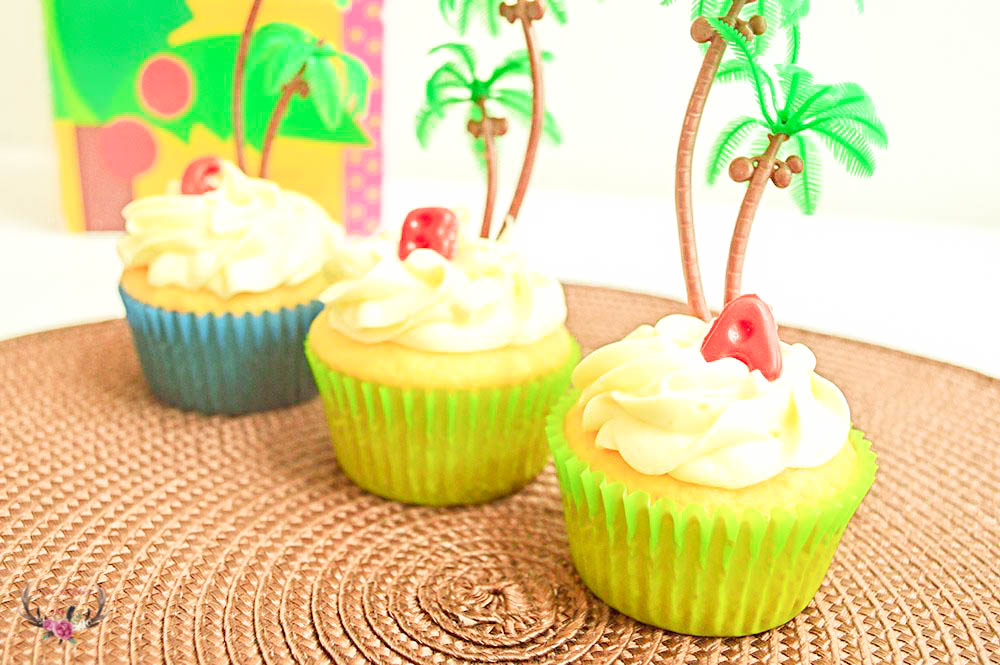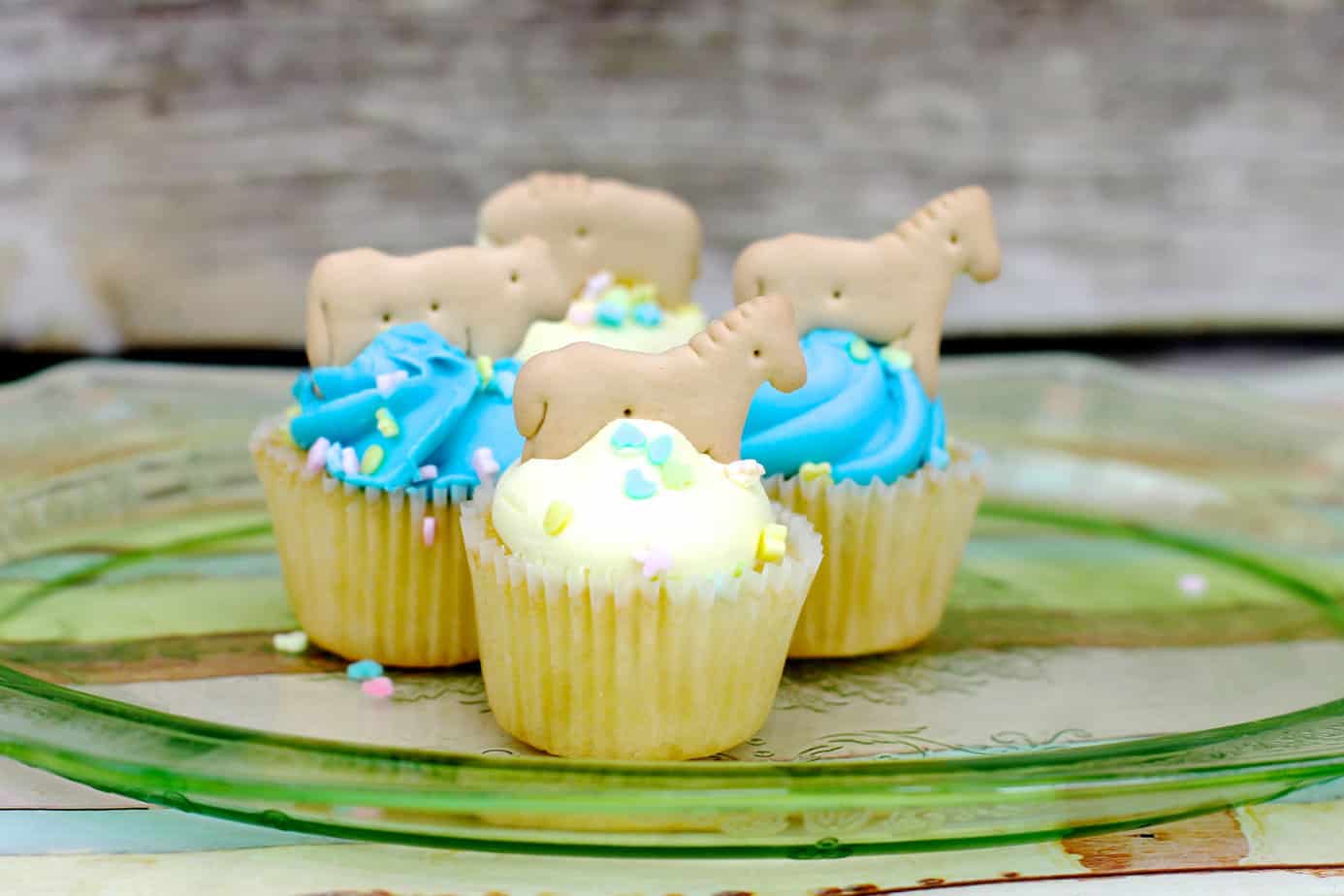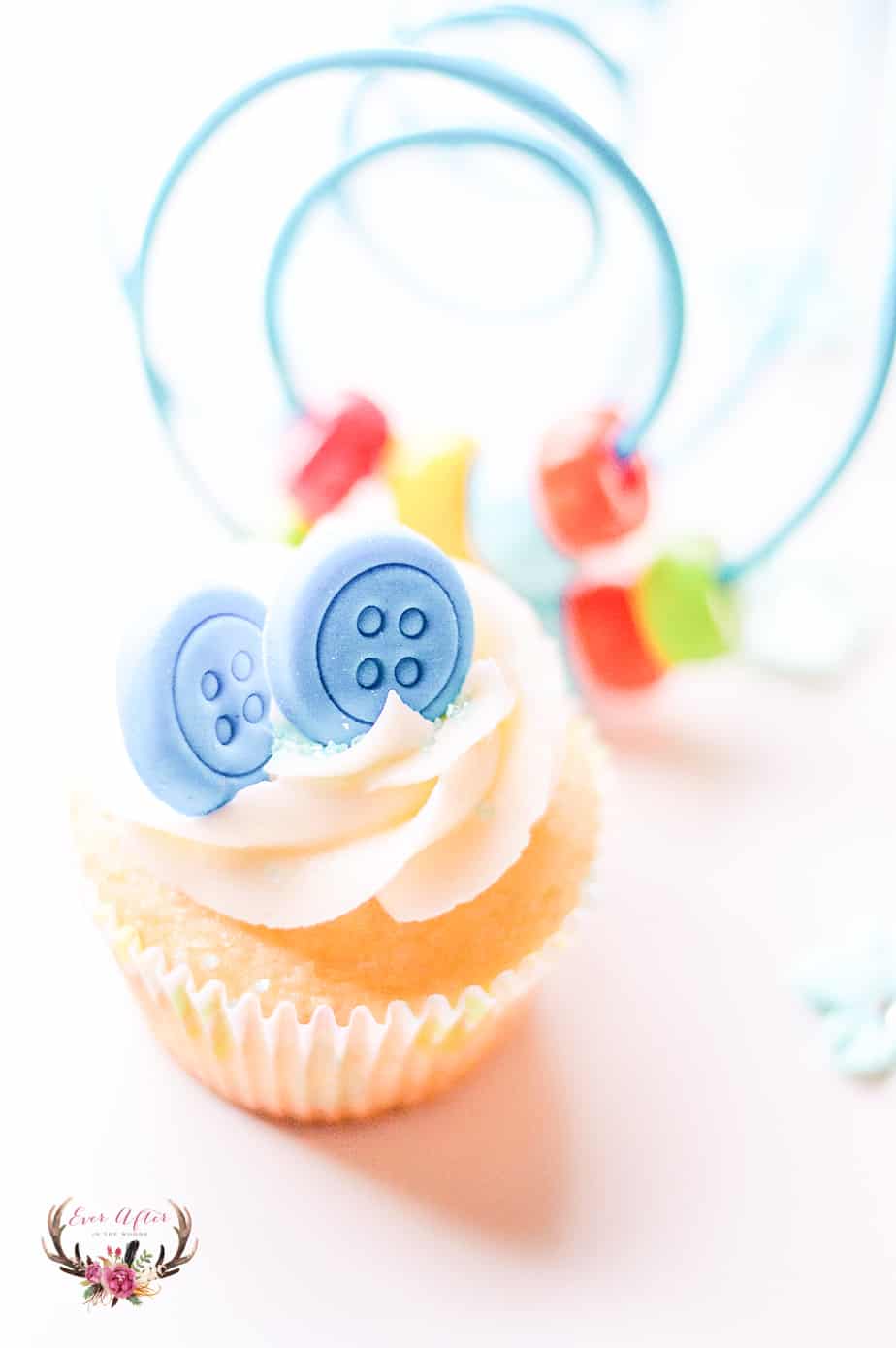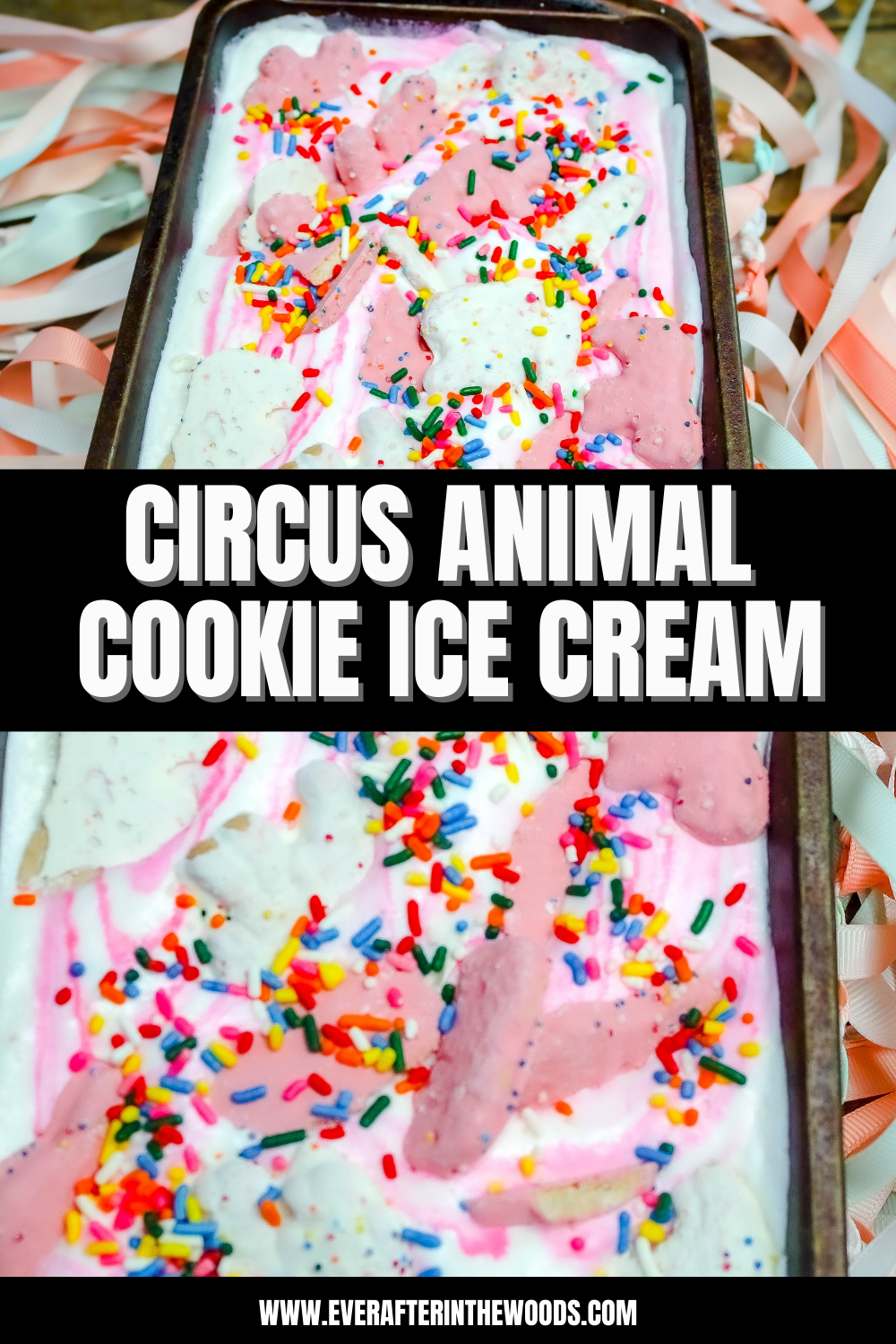 Circus Animal Cookie Ice Cream