Paw Patrol Chase Cupcakes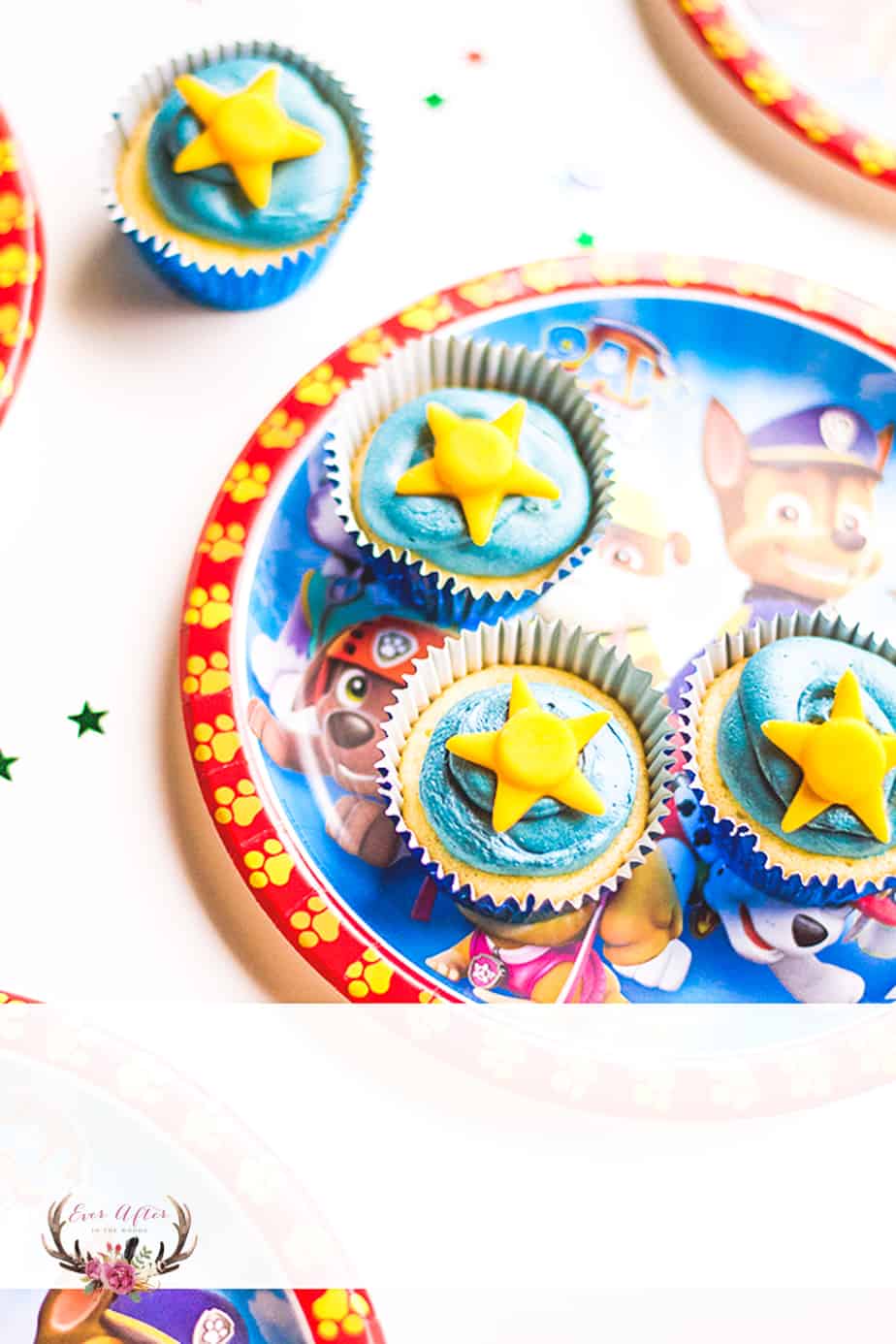 Paw Patrol is a big deal in our home! With Chase being our favorite dog character on the show. If you have a toddler, these Paw Patrol Cupcakes are exactly what you need to make the everyday special.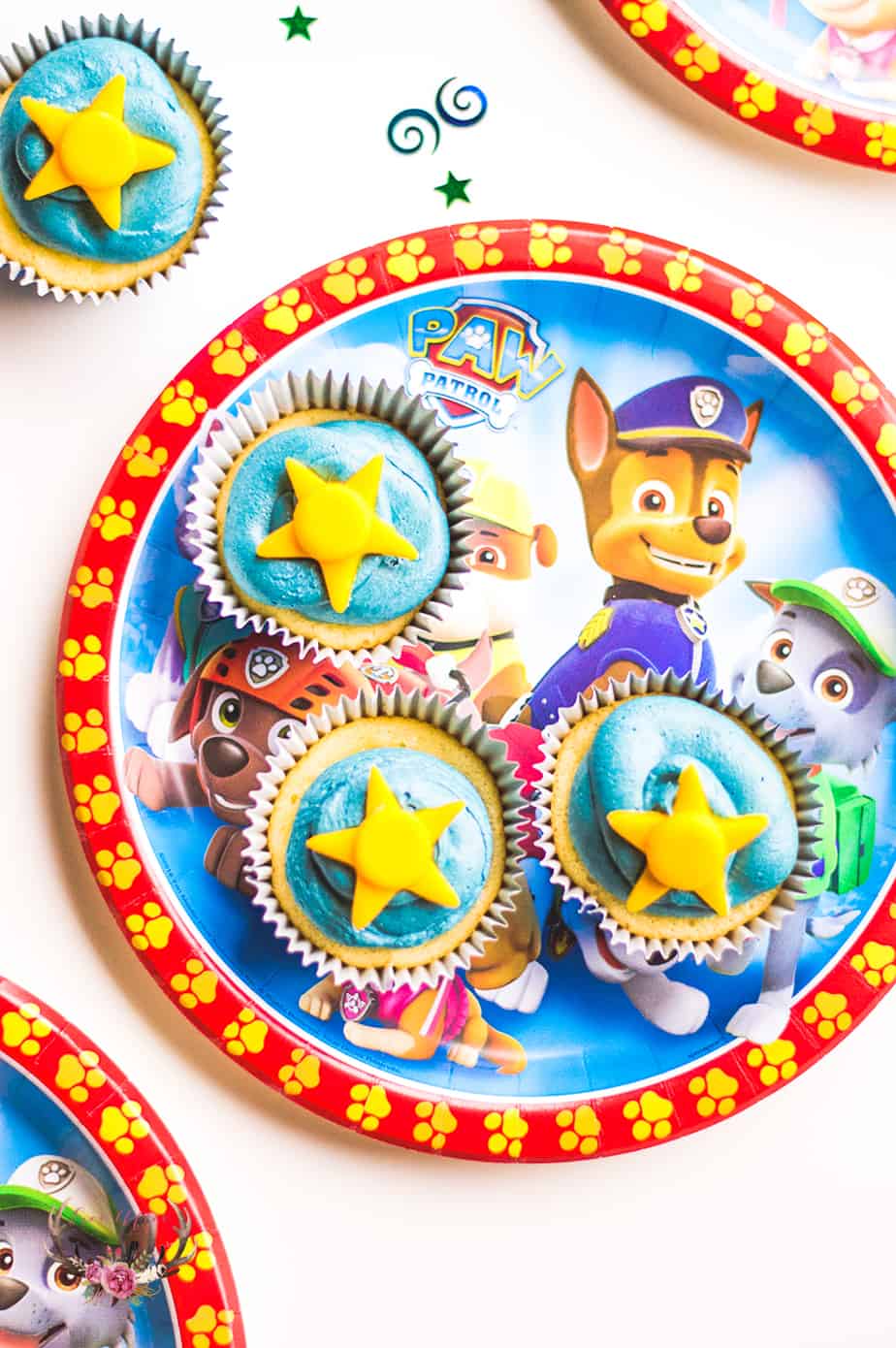 Adorable, sweet and delicious these cupcakes will be a great addition to a Paw Patrol Birthday Dessert Table.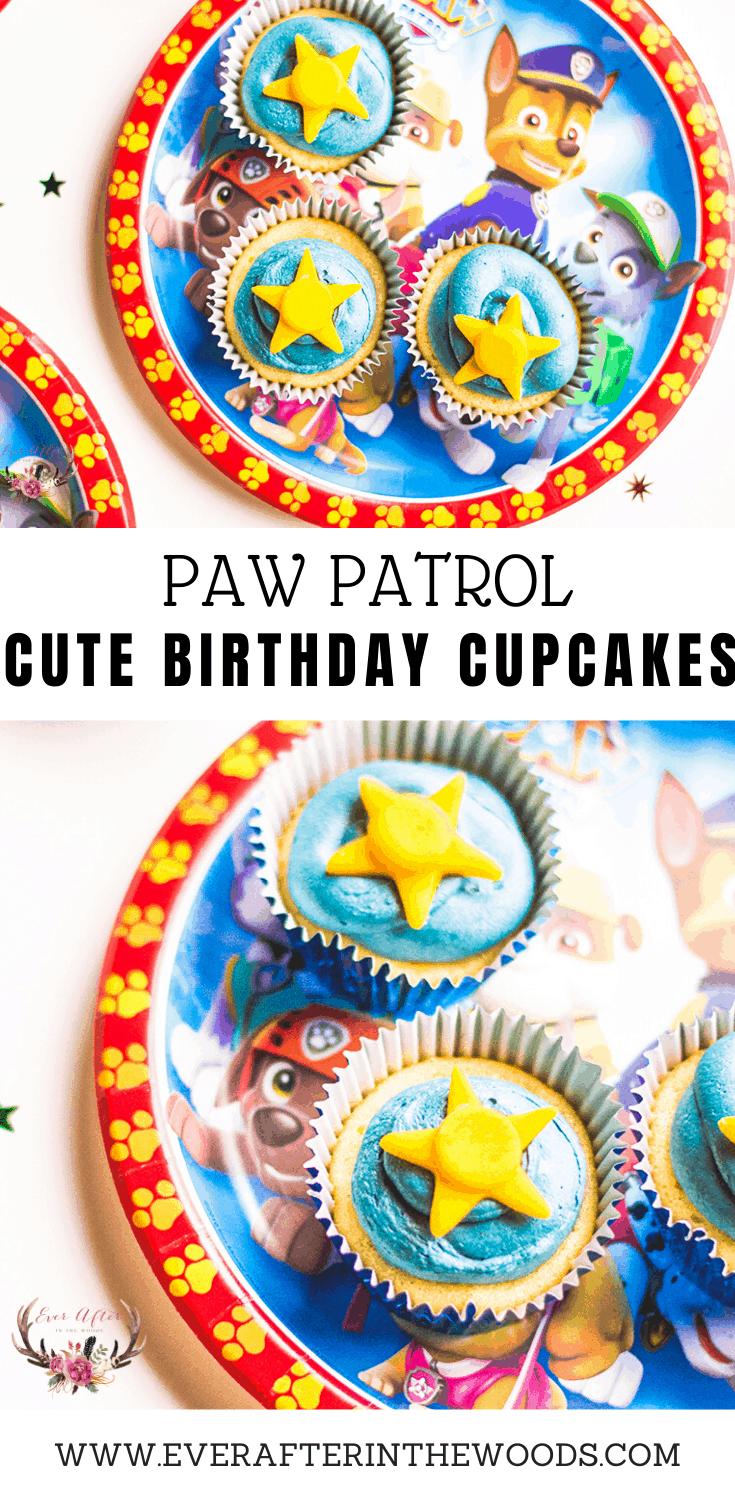 What you need for Paw Patrol Chase Cupcakes
Ingredients
One dozen of your favorite vanilla cupcakes (we made ours from a cake mix and used blue cupcake liners)
4-6 oz yellow fondant
Cornstarch for rolling
2 sticks butter, softened
4 cups confectioners' sugar
1 tbsp cocoa powder
2-3 tbsp milk
Blue gel food coloring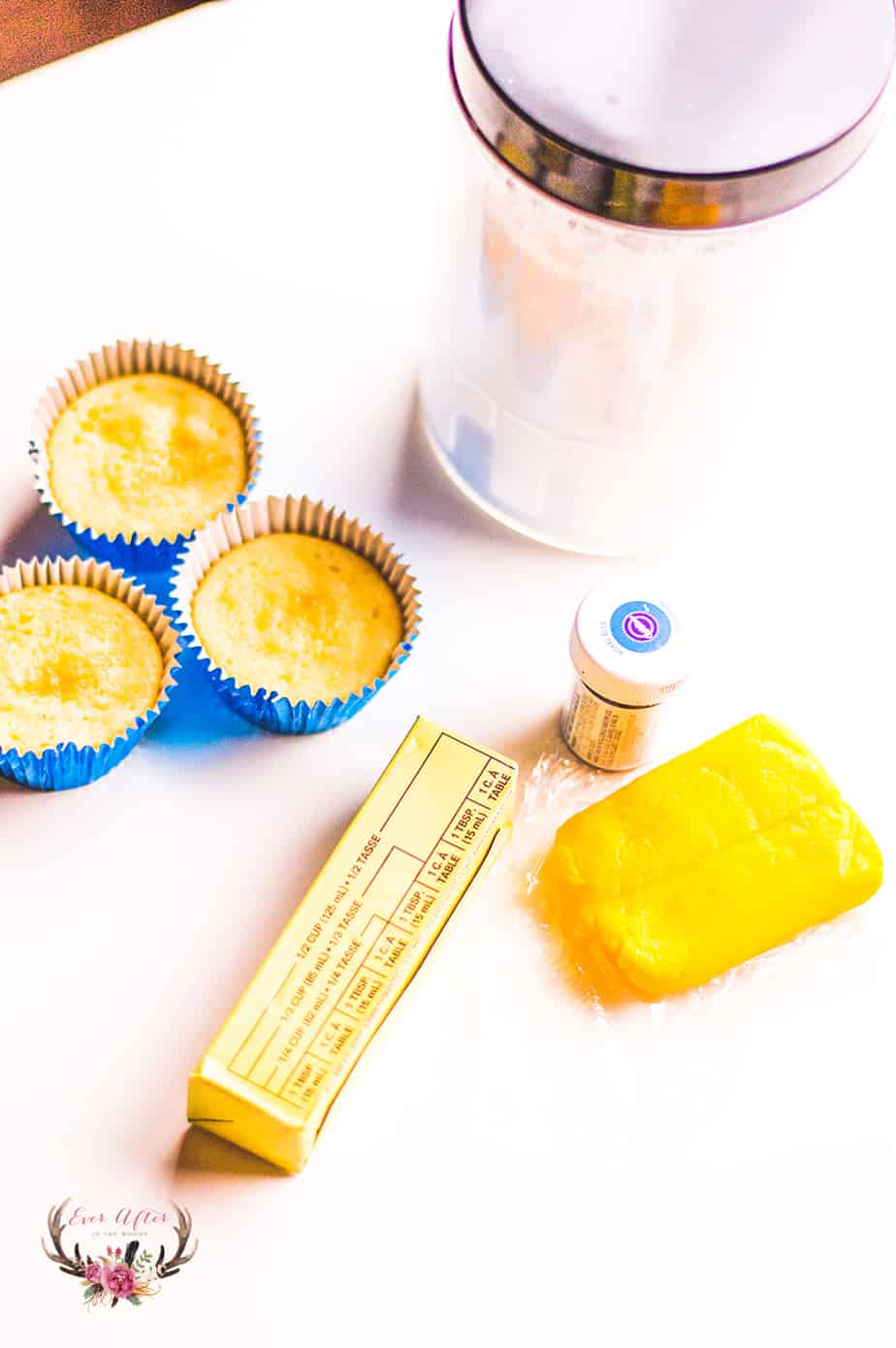 Yields: 12 decorated cupcakes
Instructions
Allow your cupcakes to cool completely before decorating. Line a baking sheet with wax paper. On a clean surface, add a light coat of cornstarch.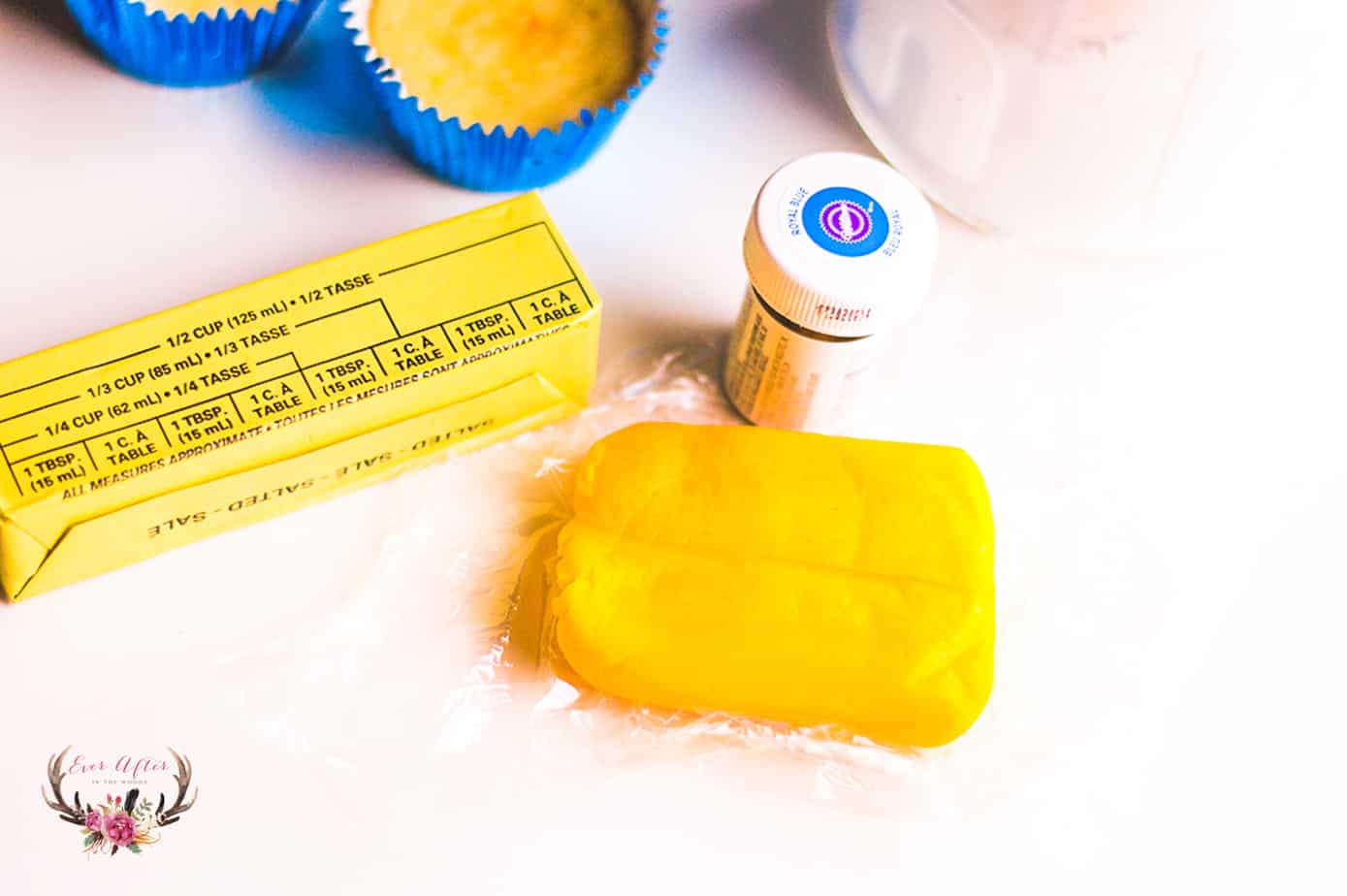 With a rolling pin (you may dust it with cornstarch as well), roll out fondant so that it's about ¼ of an inch thick.
Using a small cookie cutter, cut out 12 star shapes and place carefully on lined baking sheet.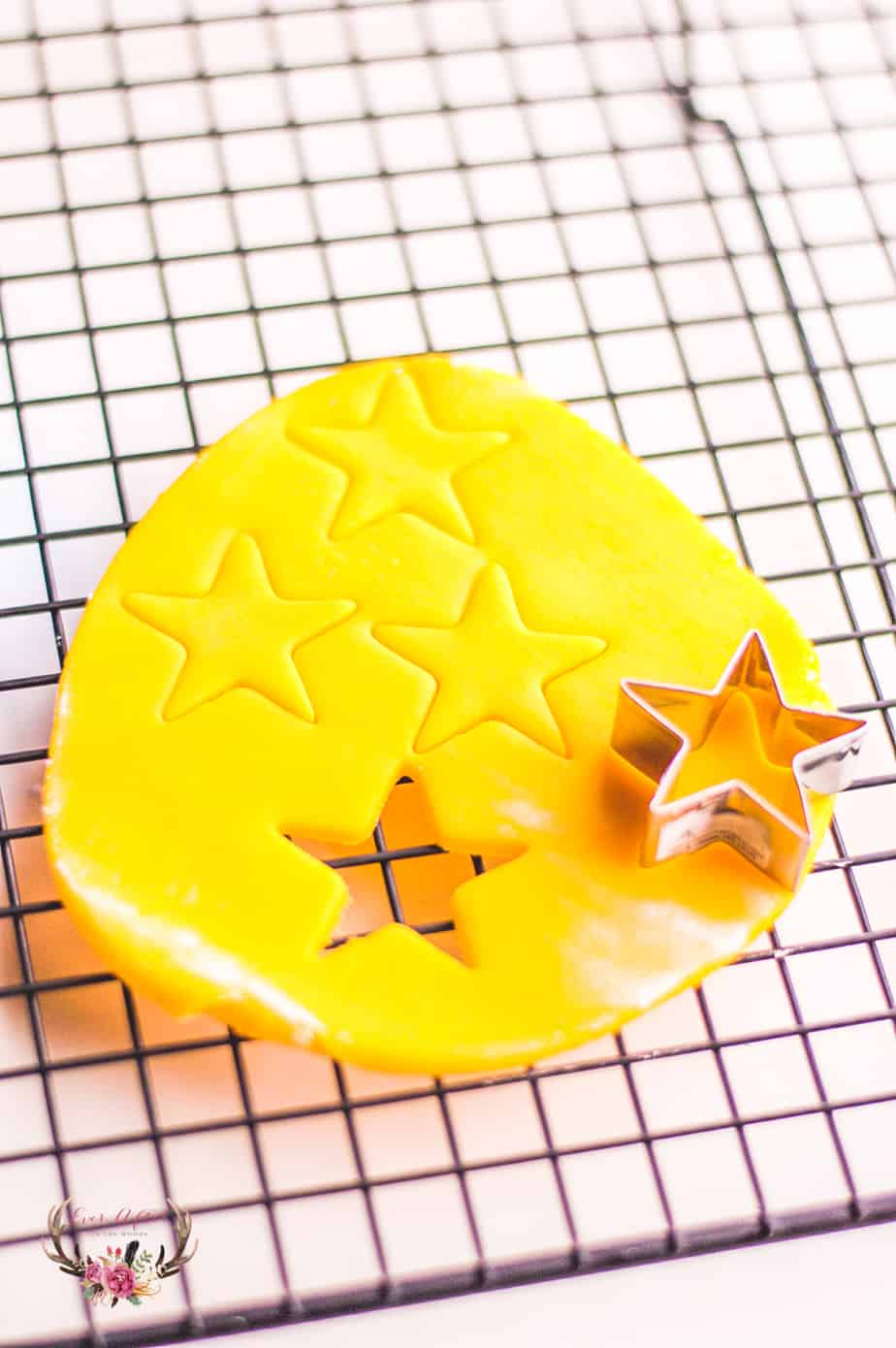 Next, cut out circles from the rolled-out fondant (we used the opposite end of an icing tip). Brush the back of each circle with a bit of water and place one in the middle of each star. The water will help the two fondant pieces to stick together.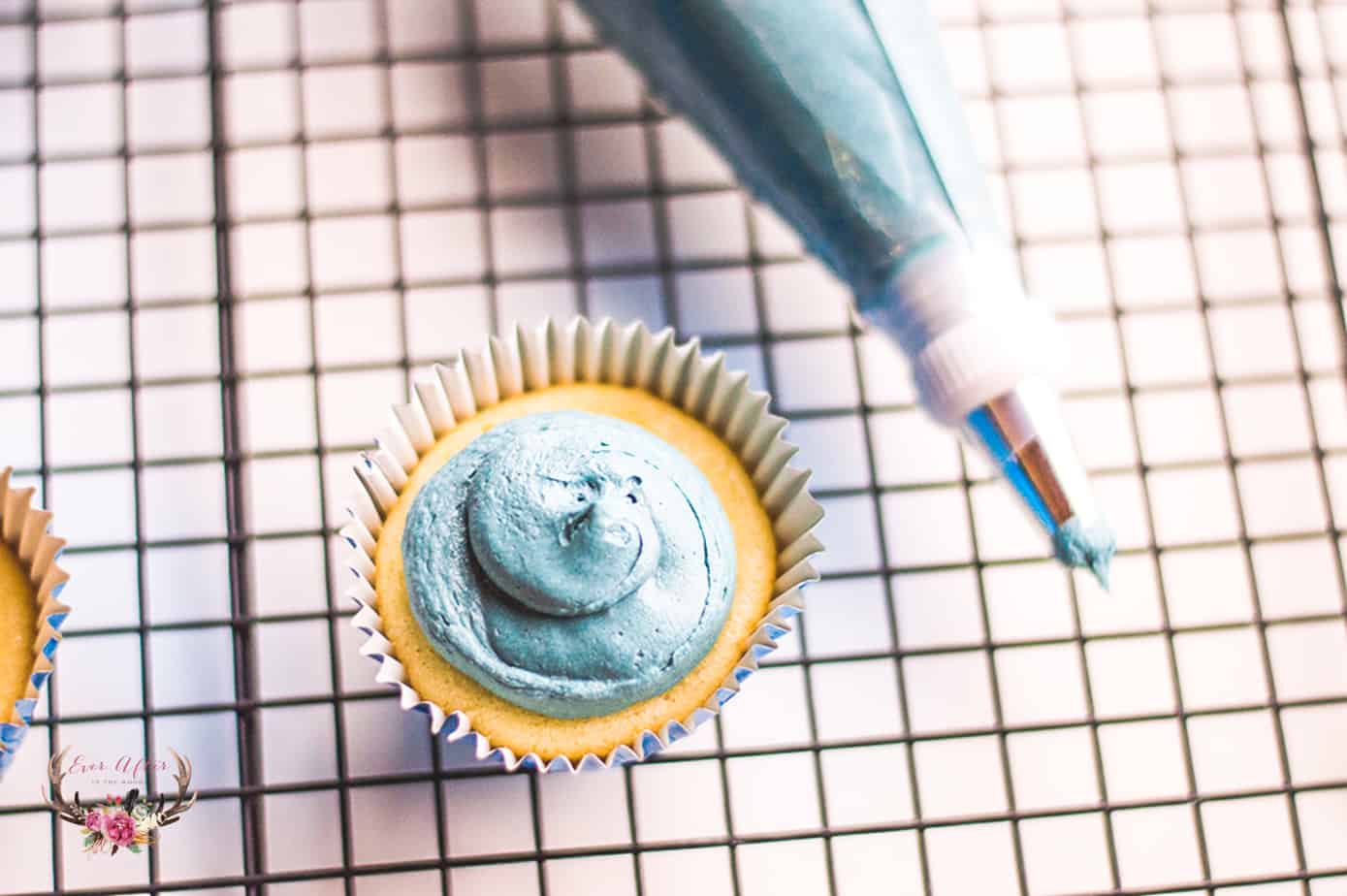 Using a stand mixer, start beating butter, sugar, cocoa powder and milk on medium speed. As the buttercream starts to form, increase to high. Add the gel food coloring until you achieve the shade of blue you desire.
Using a piping bag, frost each cupcake. Then place one fondant star on every cupcake. Enjoy! Chase is on the case!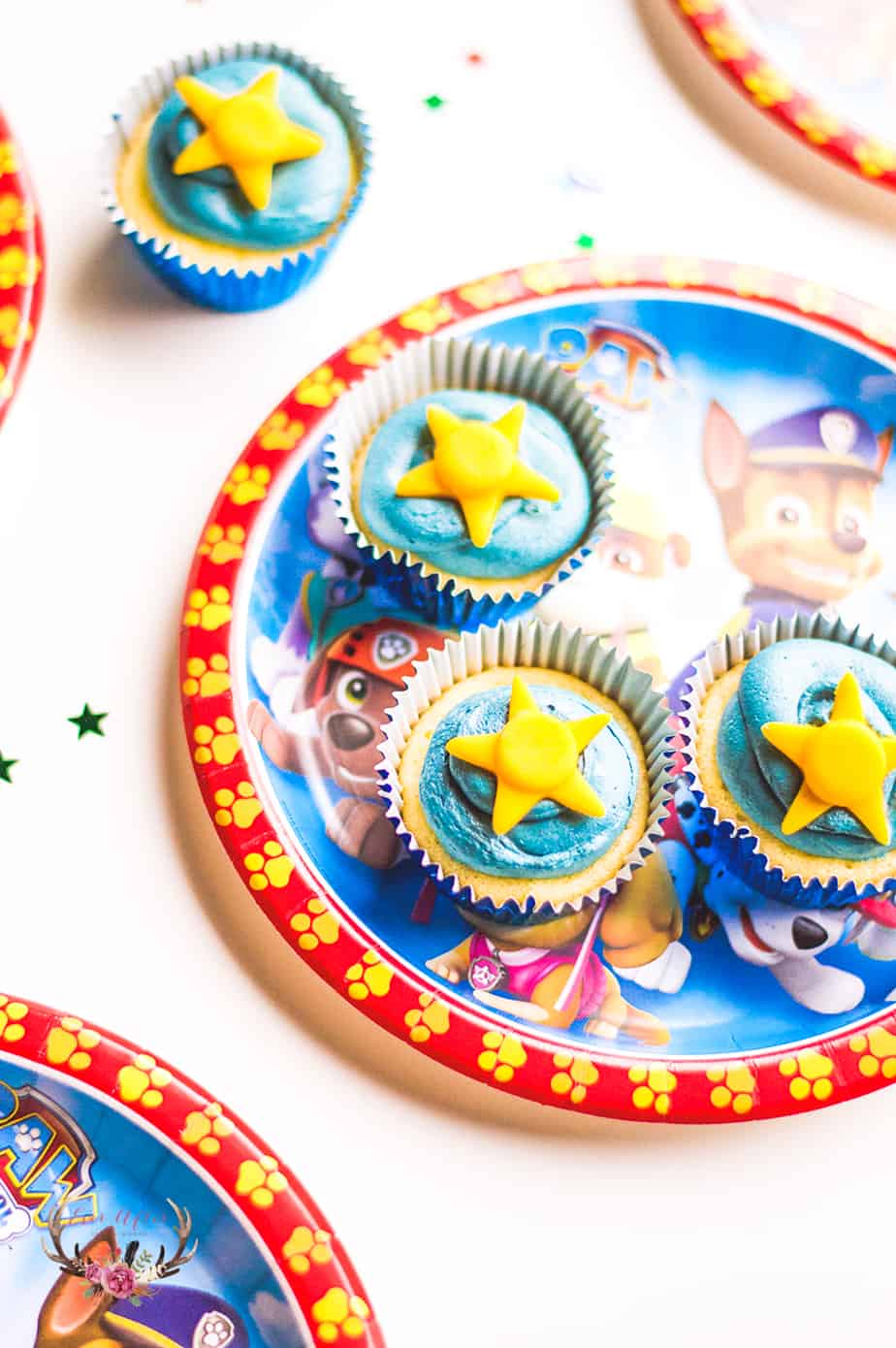 Happy Baking!
Have a look at these other Disney Inspired desserts: