Reindeer Hot Chocolate Bombs
Christmas Hot Chocolate Bombs
Christmas Hot Cocoa Bombs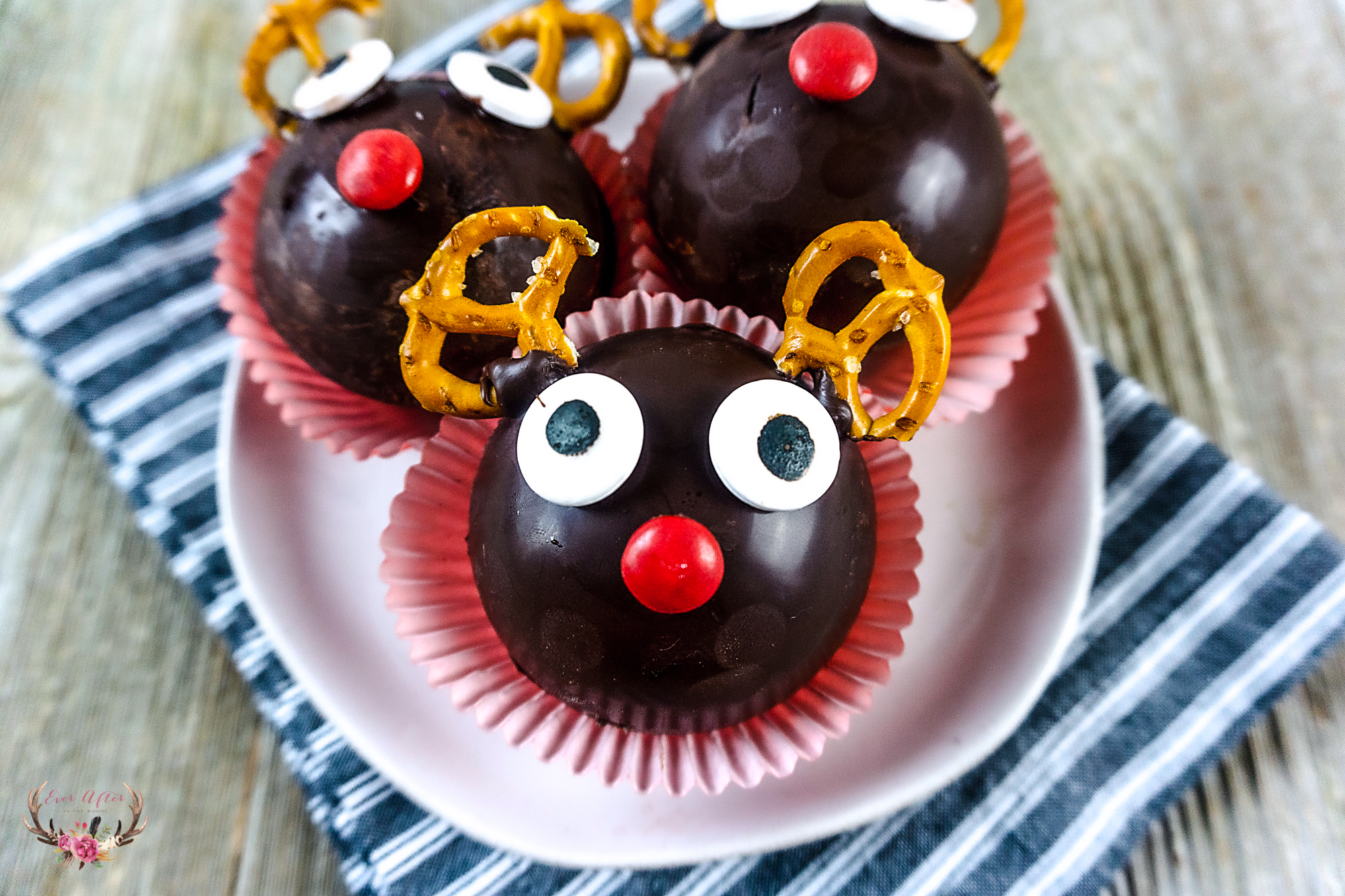 Joining in on the hot chocolate bomb craze with these Reindeer Hot Chocolate Bombs. These would make amazing holiday gifts to share with family and friends or perfect for cookie decorating, sitting in front of the fire or watching holiday movies.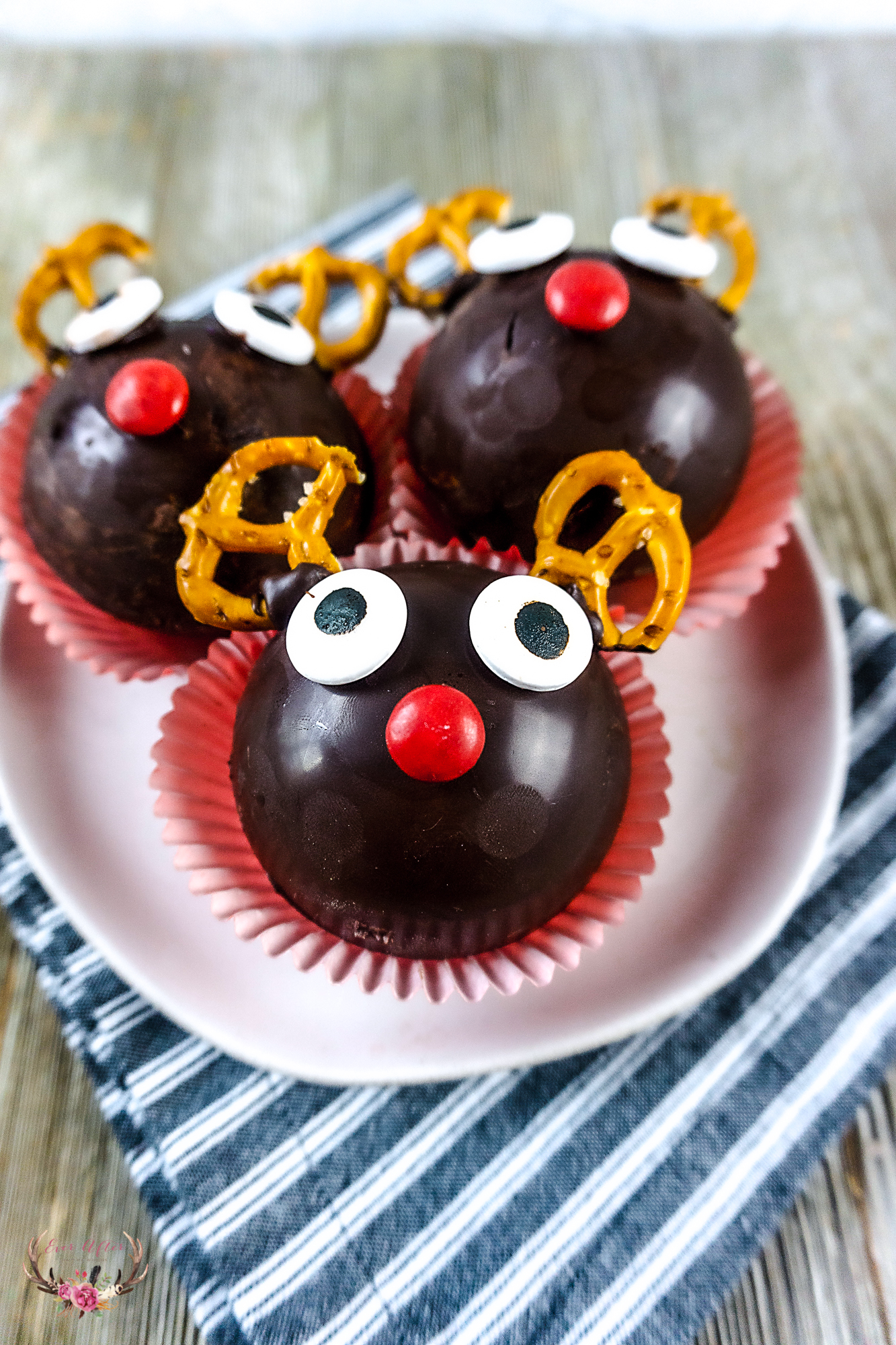 These are not difficult to make and everyone will surely get in on the fun to melt or explode your hot chocolate bomb. Simply heat milk on the stove top or microwave and watch the chocolate explode into a delightful and delicious hot cocoa treat.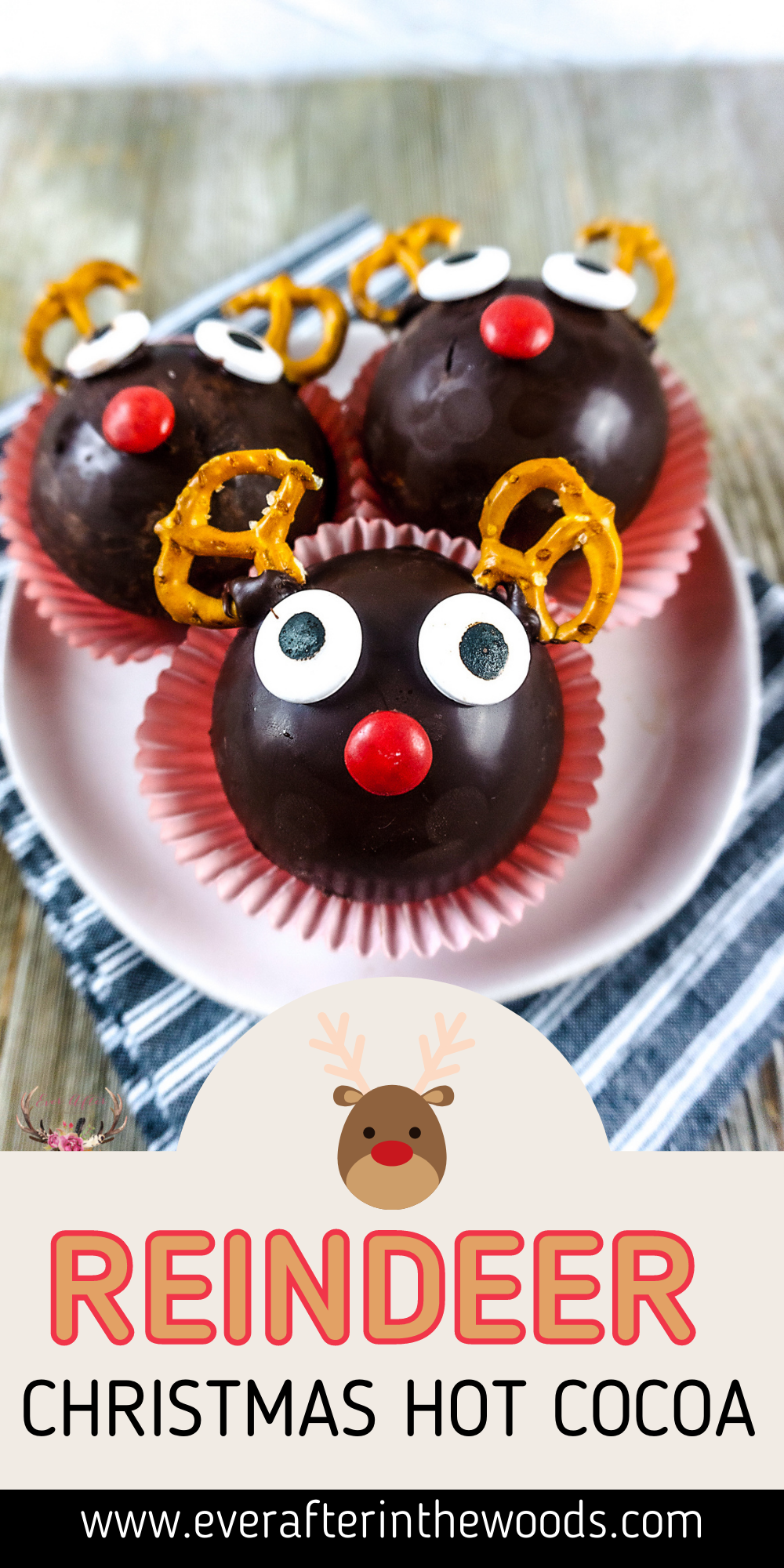 Reindeer Hot Chocolate Bombs
Makes: 3 large bombs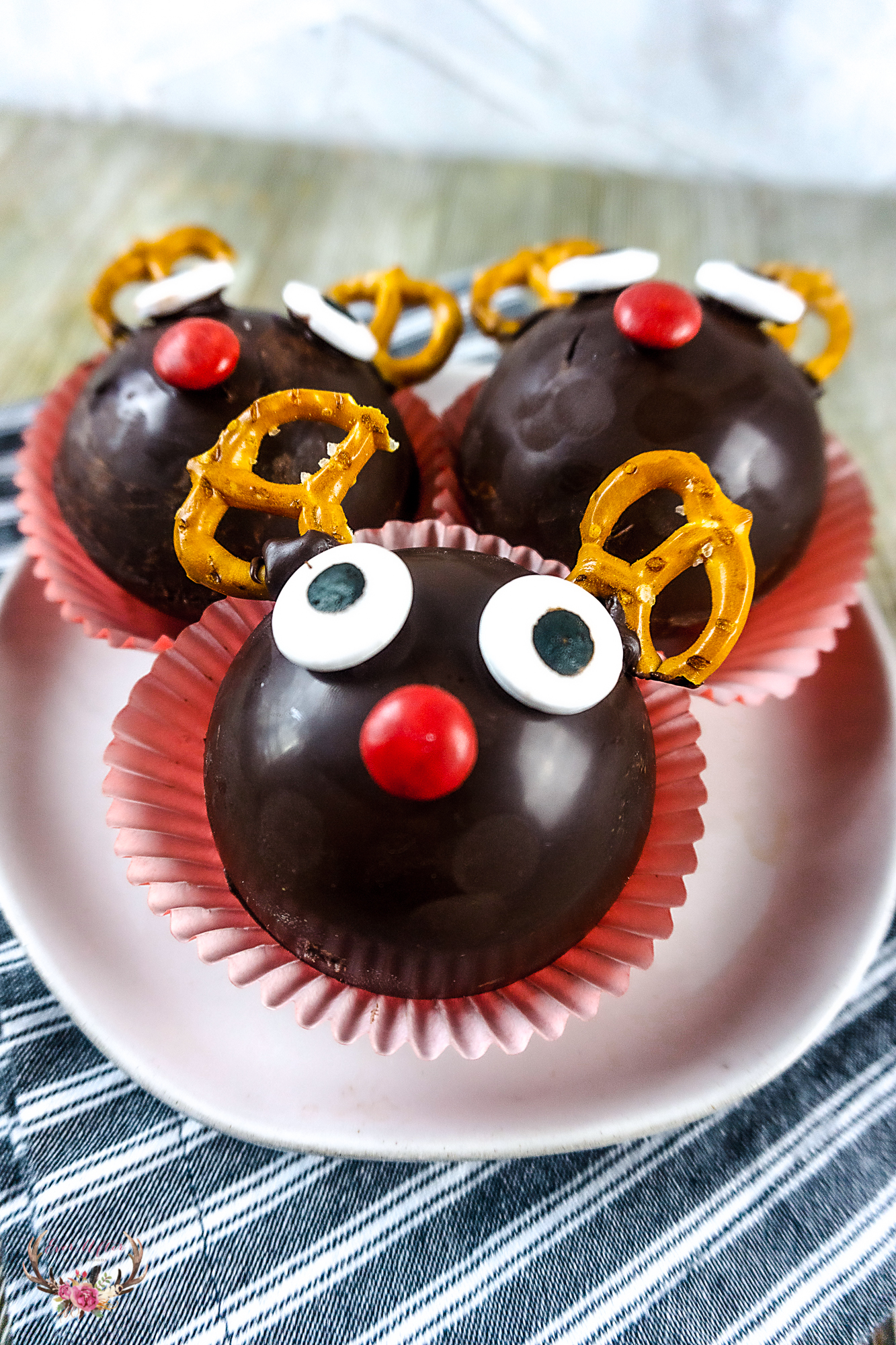 Ingredients:
1 bag chocolate candy melts
6 tablespoons hot chocolate mix
15 marshmallows
1 silicone dome mold medium/large 2.5 inch
6 pretzels
6 large candy eyes
3 red M&M's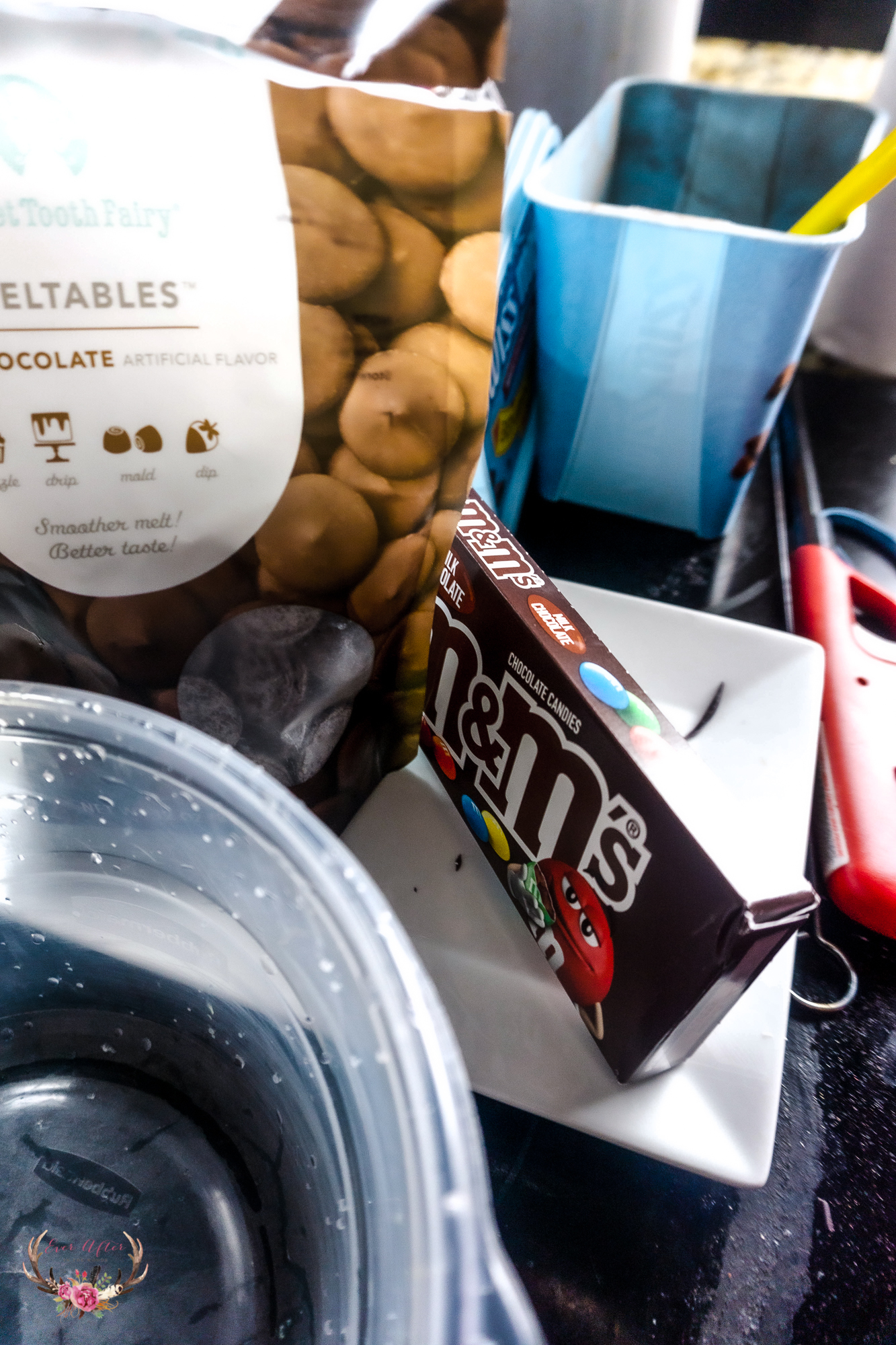 Instructions:
Melt chocolate candy melts to the package directions in the microwave.
Add chocolate candy melts to the dome mold and spread with the back of a spoon. Do this in one thin layer to coat then place in freezer for 10 minutes.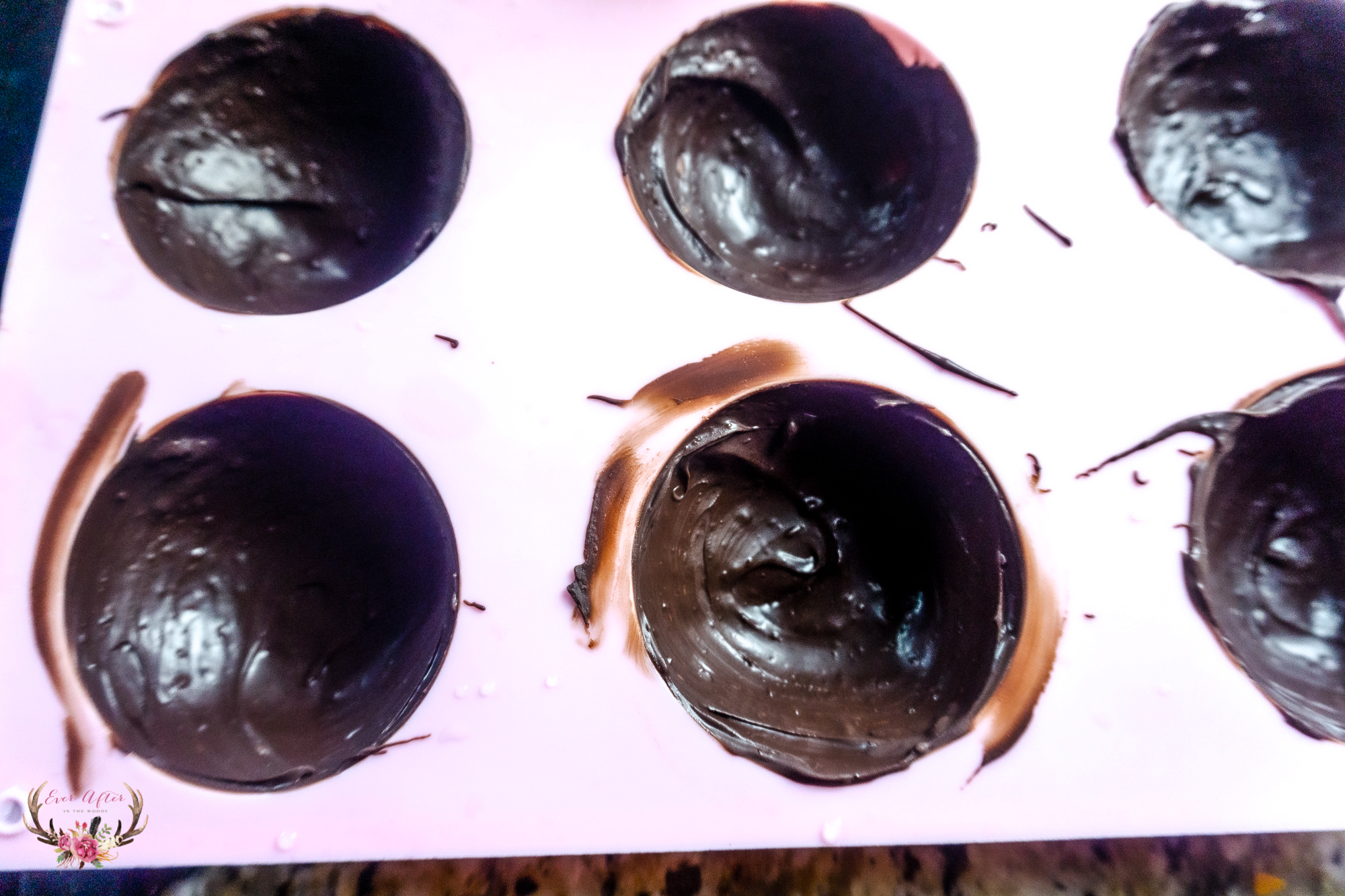 Place on a plate.
Heat a plate in the microwave for 30 seconds. Place one side of the bomb rim down onto the plate, this will lightly melt and even out the edges. Quickly add about 2 tablespoons cocoa mix to the bomb and marshmallows. Melt the other side and then place evenly with the other side.
This will seal them together evenly. Do not add hot chocolate to the outside as it will just melt the bomb.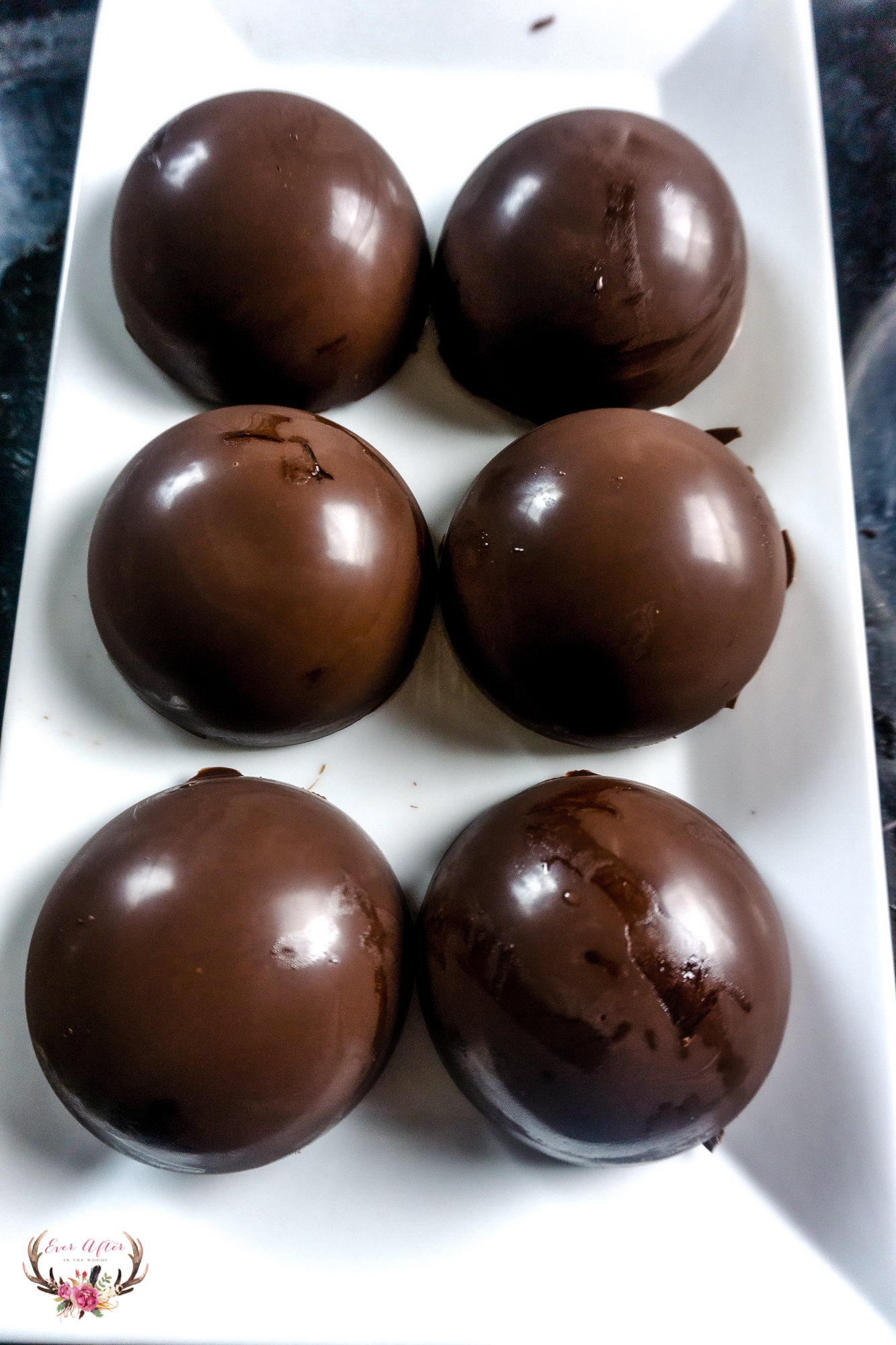 Using the excess candy melts, dip a brush into the chocolate and add some to the back of the eyes. Place the eyes on the hot chocolate bomb.
Do this for the M&M as well for the nose.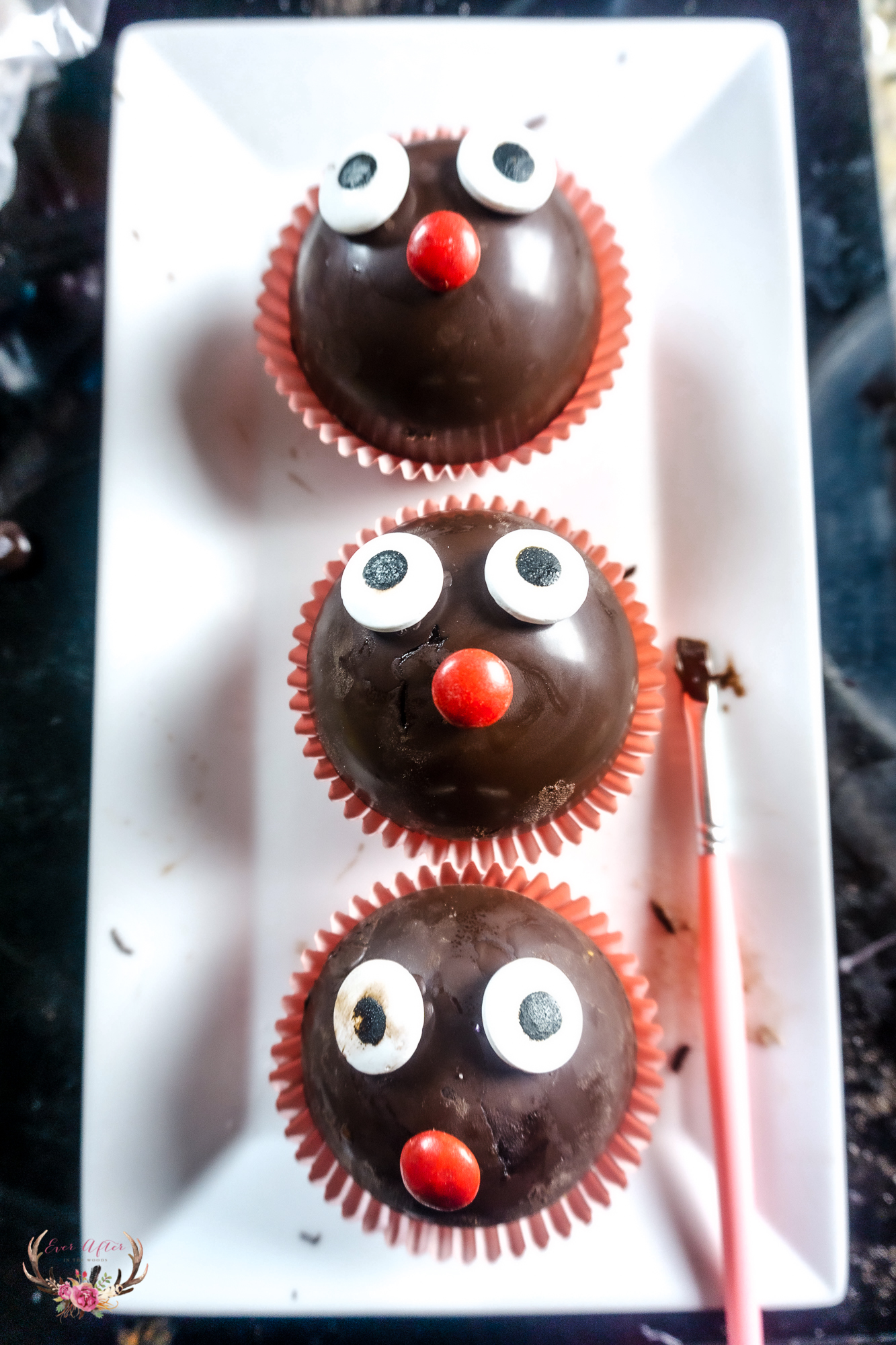 Clip off a piece of each of the pretzels to use as horns. Use the chocolate to glue them to the top of the ball.
You may need to hold it to the ball for about a minute. Let dry.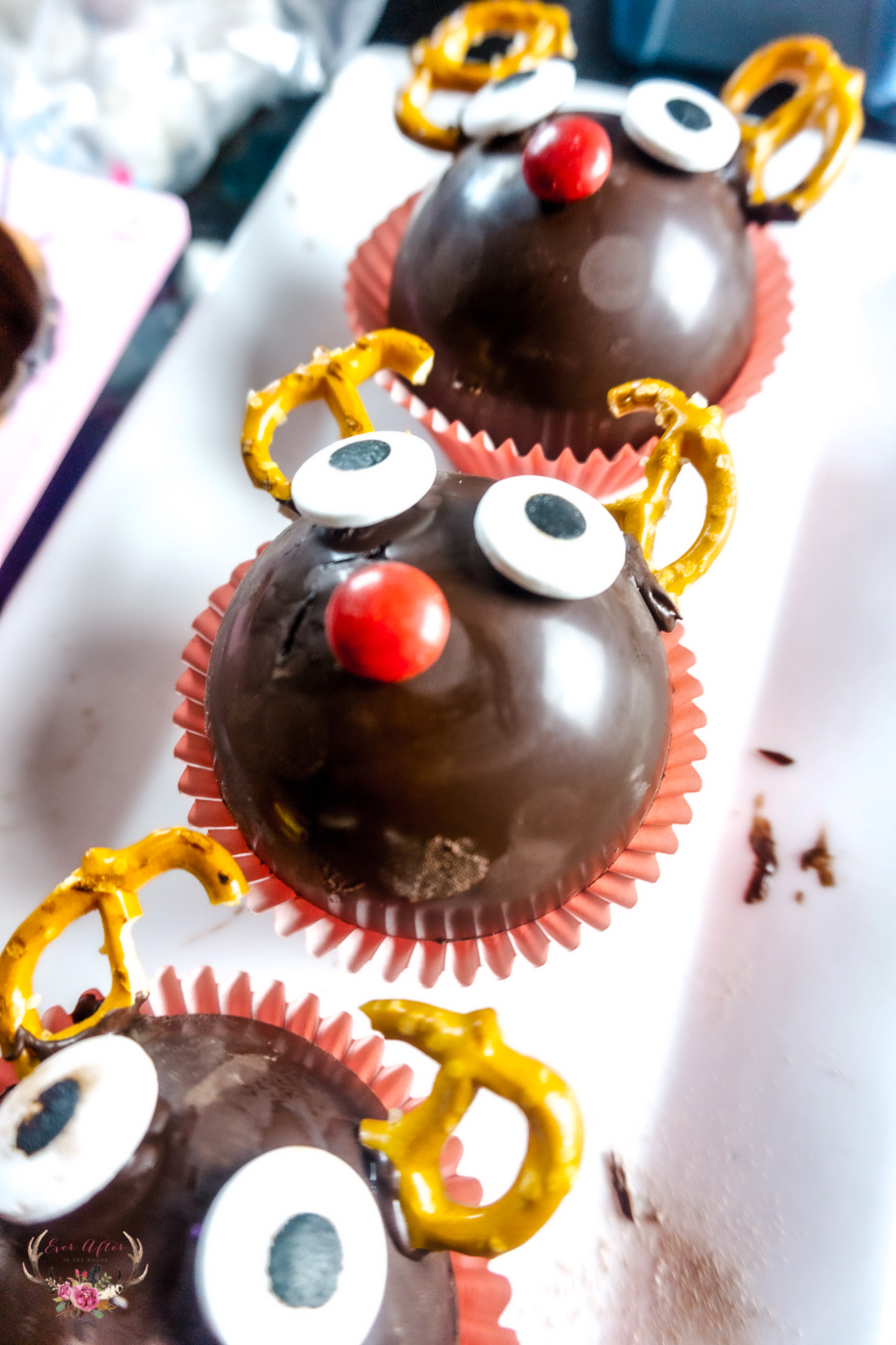 Remove antlers and eat before doing the next step.
Serve in a cup and pour over hot milk to dissolve the bomb and stir well.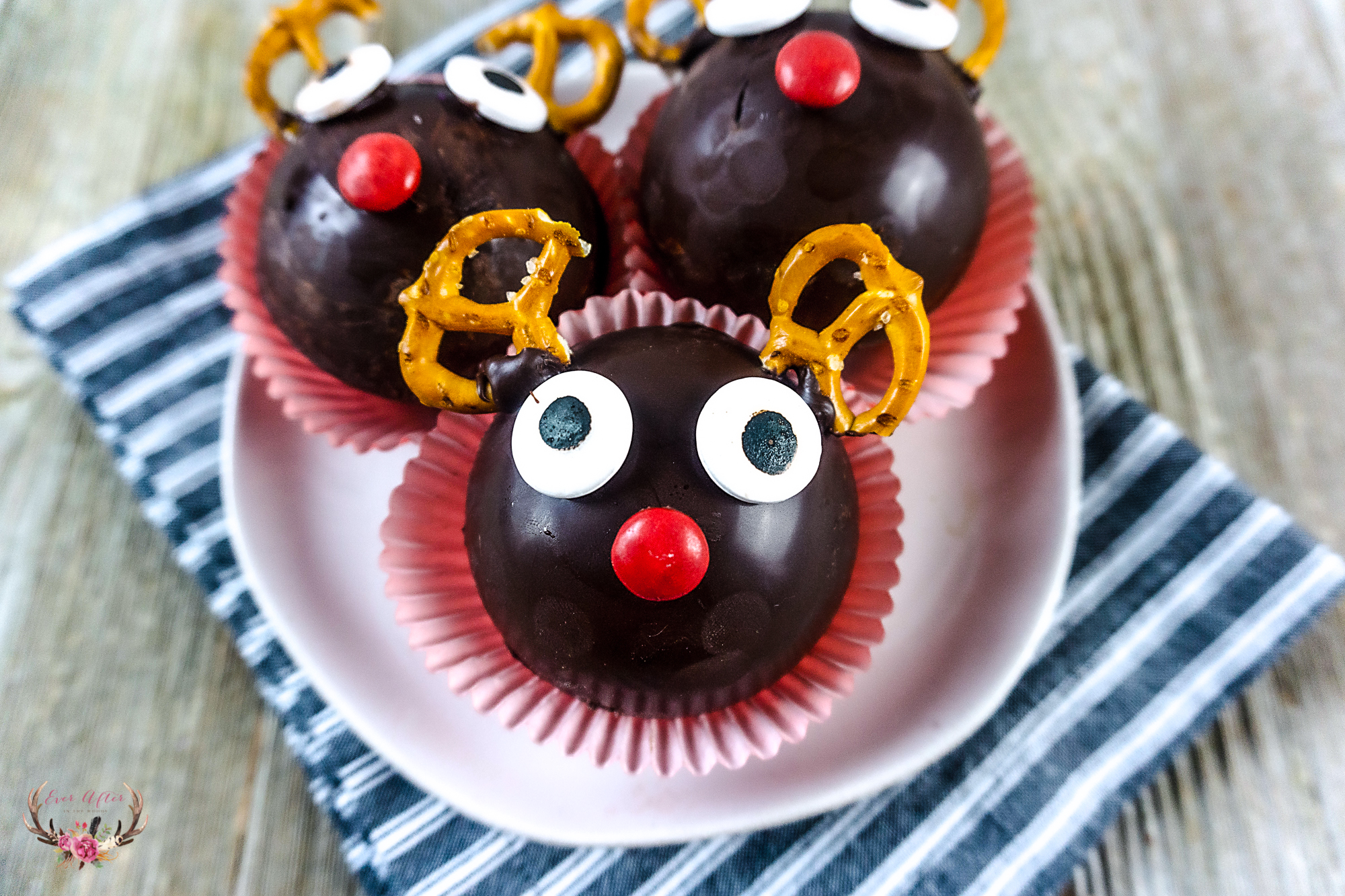 This was such a fun recipe to make, don't be surprised if you see a bunch of varieties appear on the blog. I am thinking a peppermint mocha hot chocolate bomb could be fun!