Ricotta Cream Cheese Dip
Ricotta Cheese Dip
Italian Cheese Dip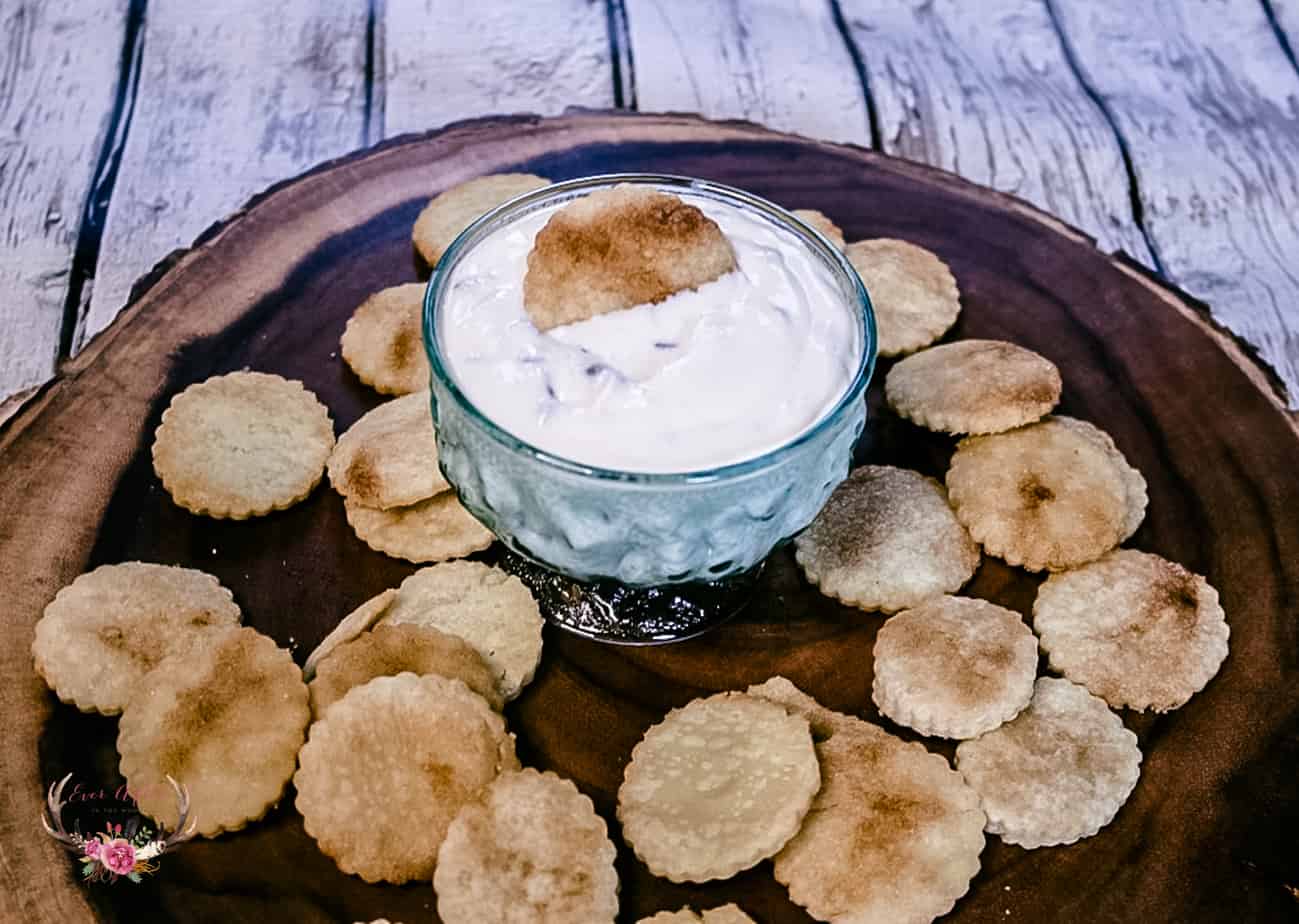 Here is an easy ricotta cream cheese dip that tastes just like cannoli filling. Obviously the cannoli filling is the best part of this Italian pastry and now you can make this no bake easy dessert. Perfect for a last minute get together or dessert treat.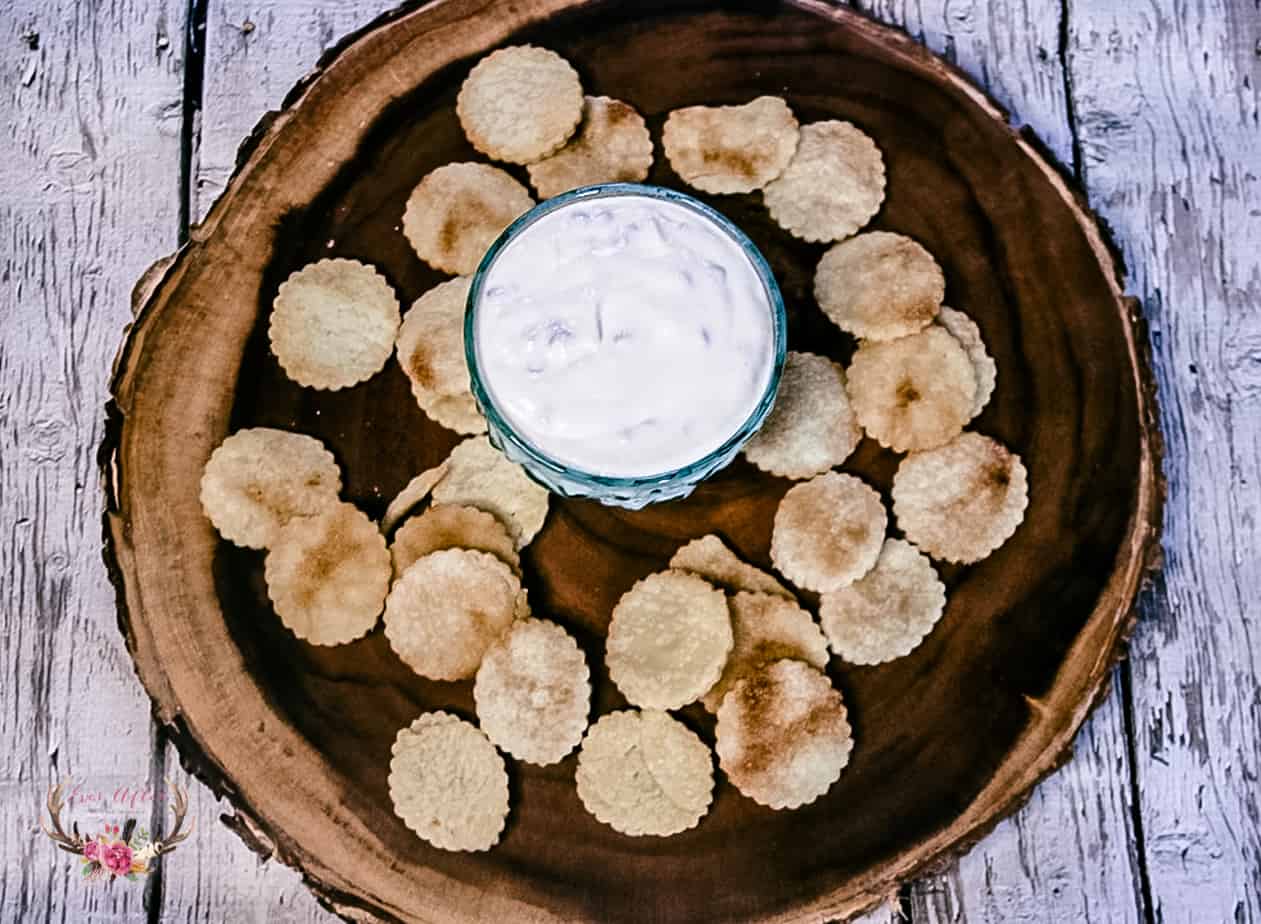 We served our dip with homemade chips made from pie dough and dusted with cinnamon sugar. Perfection!

Easy Ricotta Cream Cheese Dip
Sometimes when you try these cannoli dip recipes they taste like cheese or they are not creamy enough. This recipe has just the right amount of sweet.
This recipe is best when made a few hours prior to allow the ingredients to marry.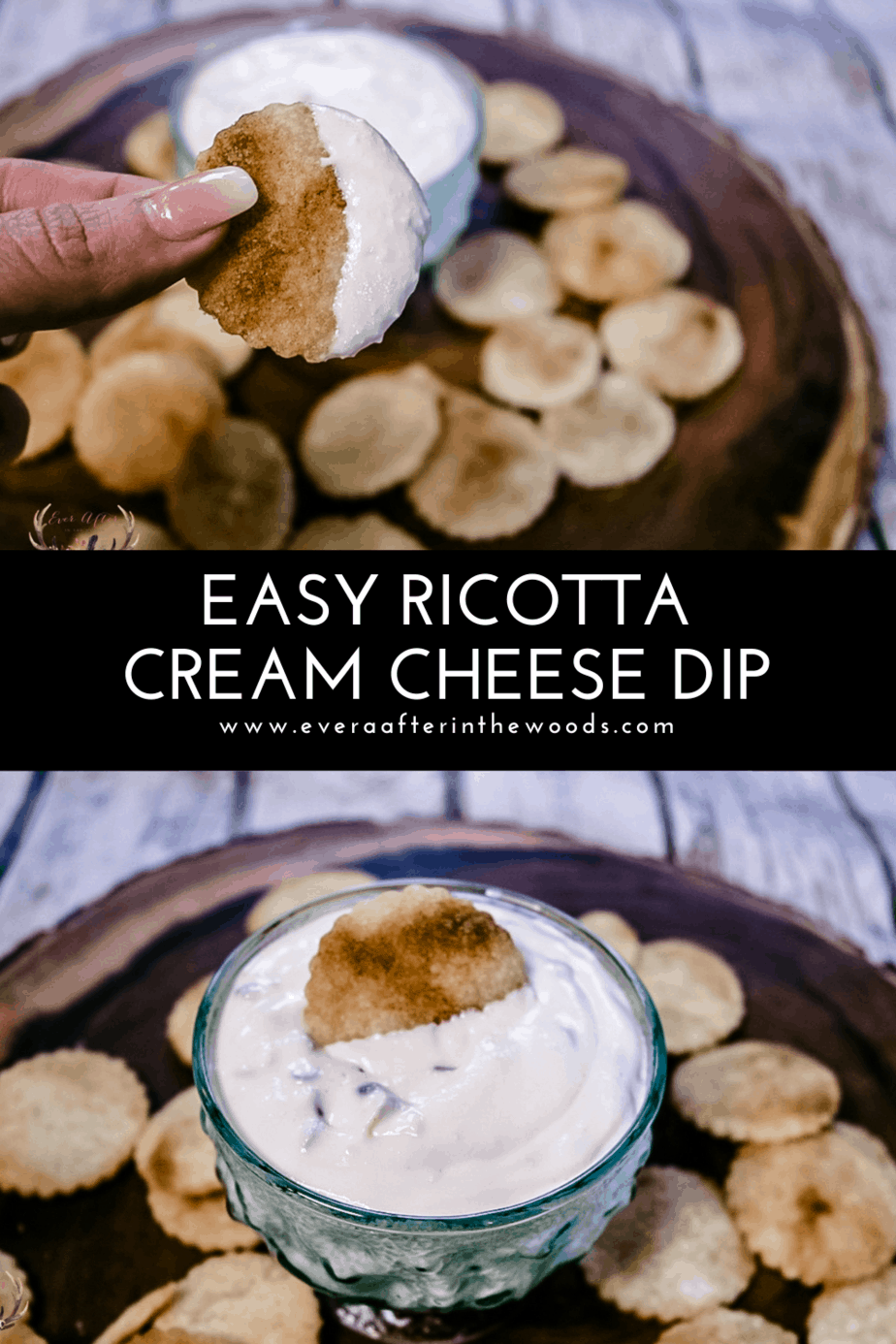 Easy Ricotta Cream Cheese Dip
Ingredients
1 cup ricotta cheese, whole milk
8 oz cream cheese, room temperature
1 cup powdered sugar
1 tsp vanilla extract
1/2 cup mini chocolate chips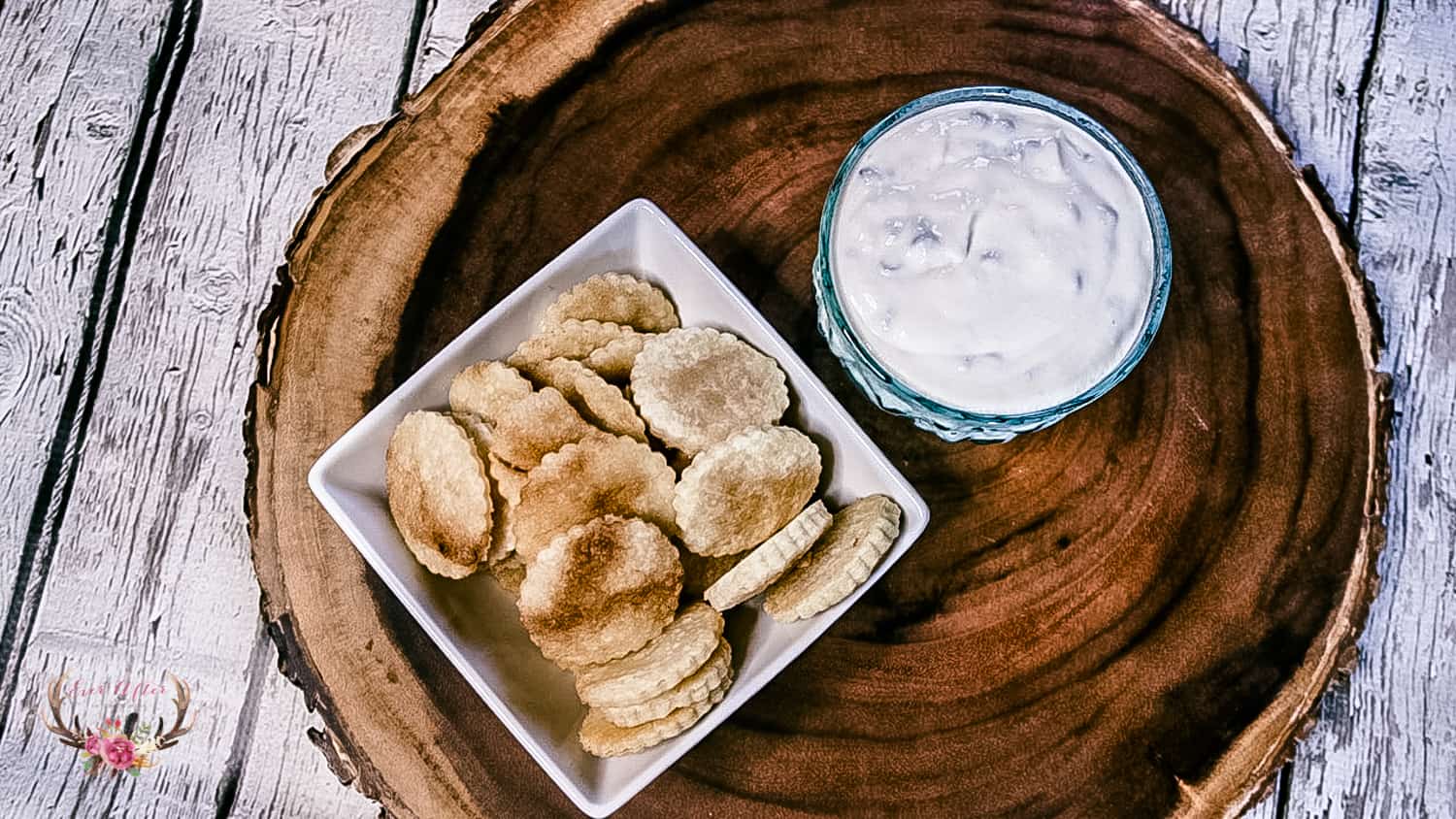 Directions
In a stand mixer with the paddle attachment combine the ricotta, cream cheese and sugar on high speed until smooth. About 5 minutes.
Add in the vanilla extract and whip another minute.
Fold in the chocolate chips if desired.
Refrigerate for at least 2 hours.
Serve with broken pieces of waffle cone or sugar cookies to dip or make these easy pie chips!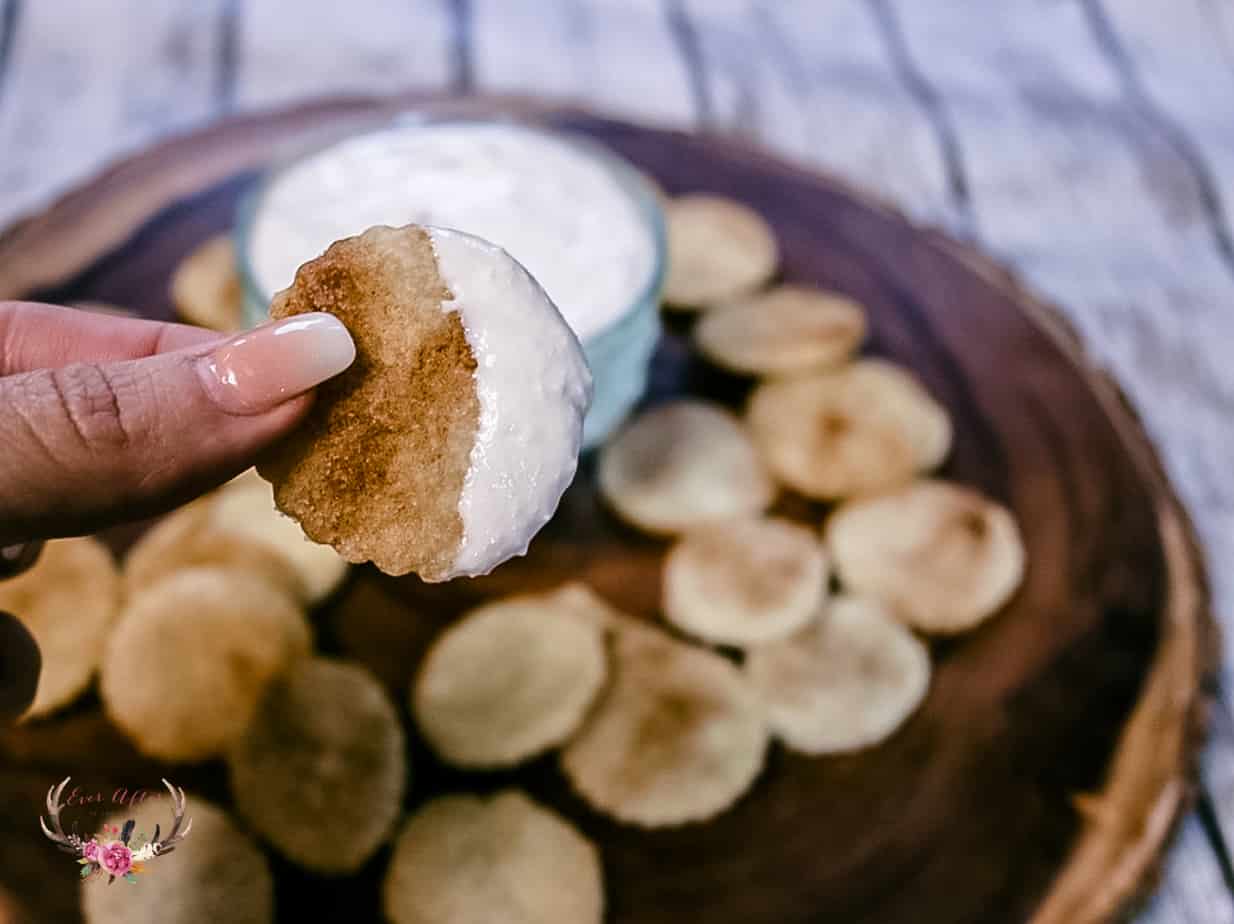 I really love this dessert it is so easy to make and can be put together at the last minute. In reality you can serve the dip right away. I like my cannoli dip a bit colder and that is why I suggest refrigerating for a little bit before serving.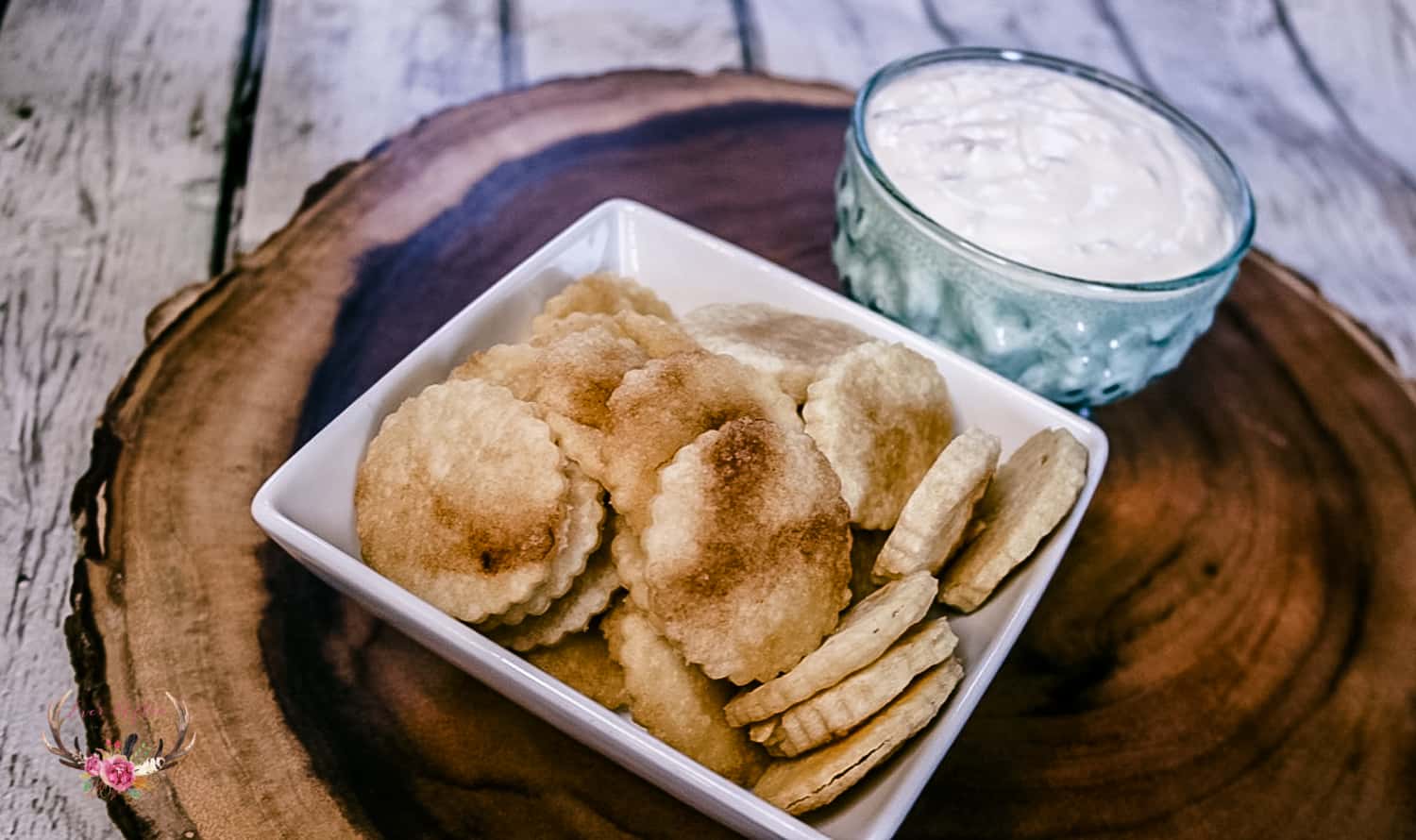 If you like this cannoli dip recipe, have a look at my no-bake cannoli pie or cannoli cream in mason jars. For more Italian dessert inspiration –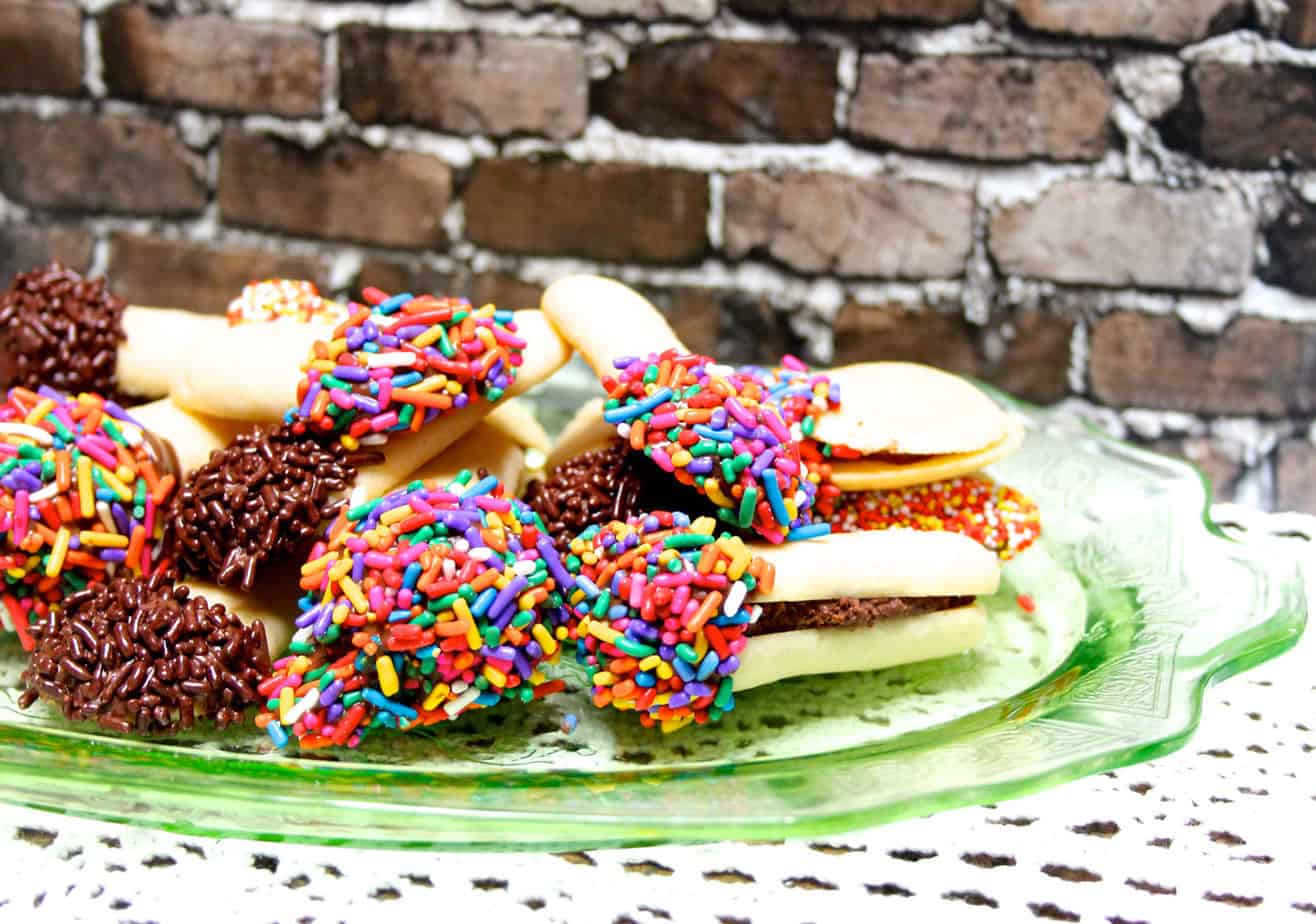 Happy Baking!