Scooby Doo, Shaggy and the Gang have been a part of our family for as long as I can remember! I loved the crazy antics when I was younger and now my children love them too.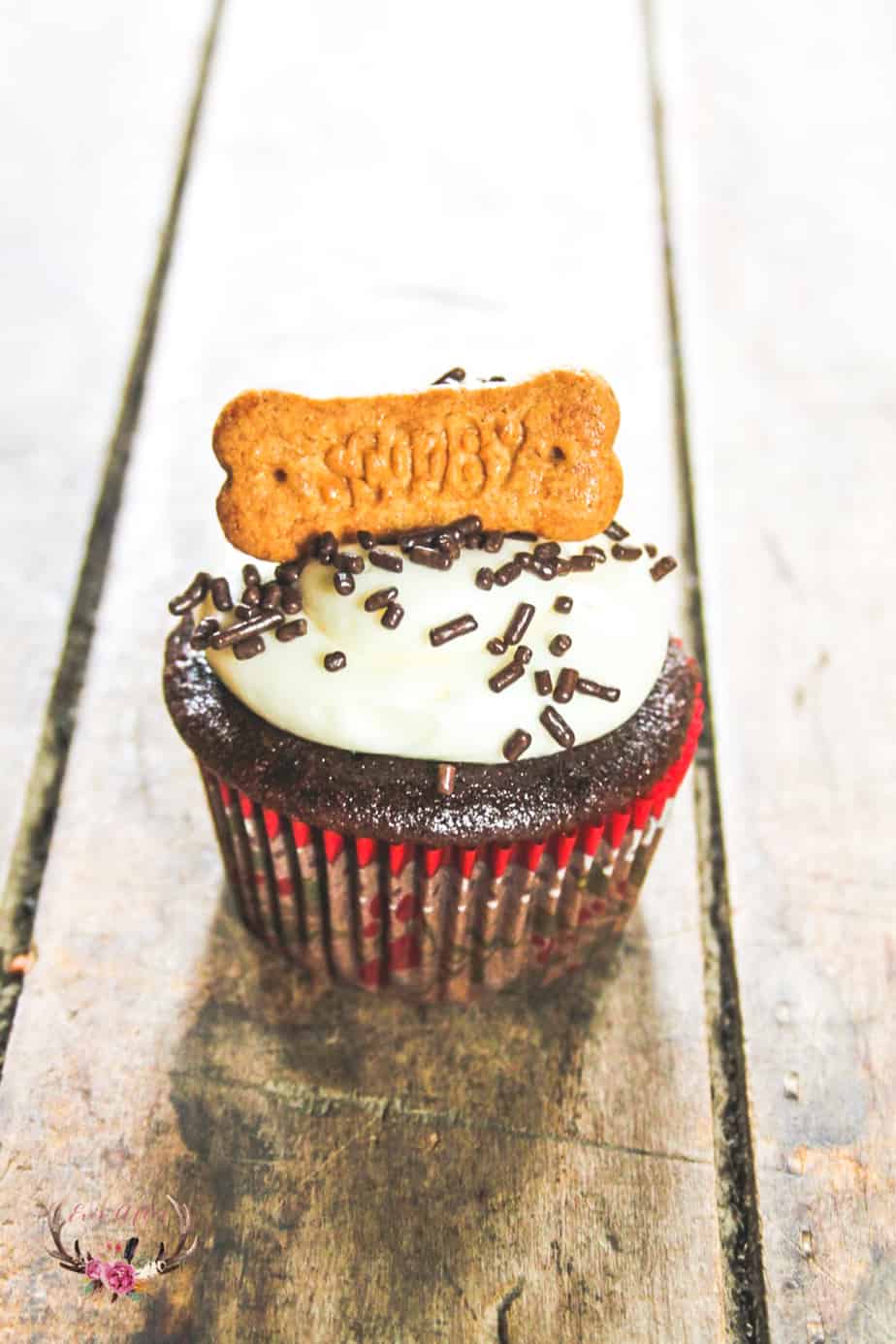 Scoob! Movie Cupcakes
Now with the new movie Scoob! a whole new generation will love Scooby Doo and the gang. We can't wait to watch this new movie an we made these Scooby Snack Cupcakes for the viewing party

Scooby Doo Cupcakes
For the cupcakes:
1 box chocolate cake mix plus ingredients on box
1 sleeve graham cracker cookies, crushed
1 tsp vanilla extract
1 TBSP cinnamon
24 Scooby Snacks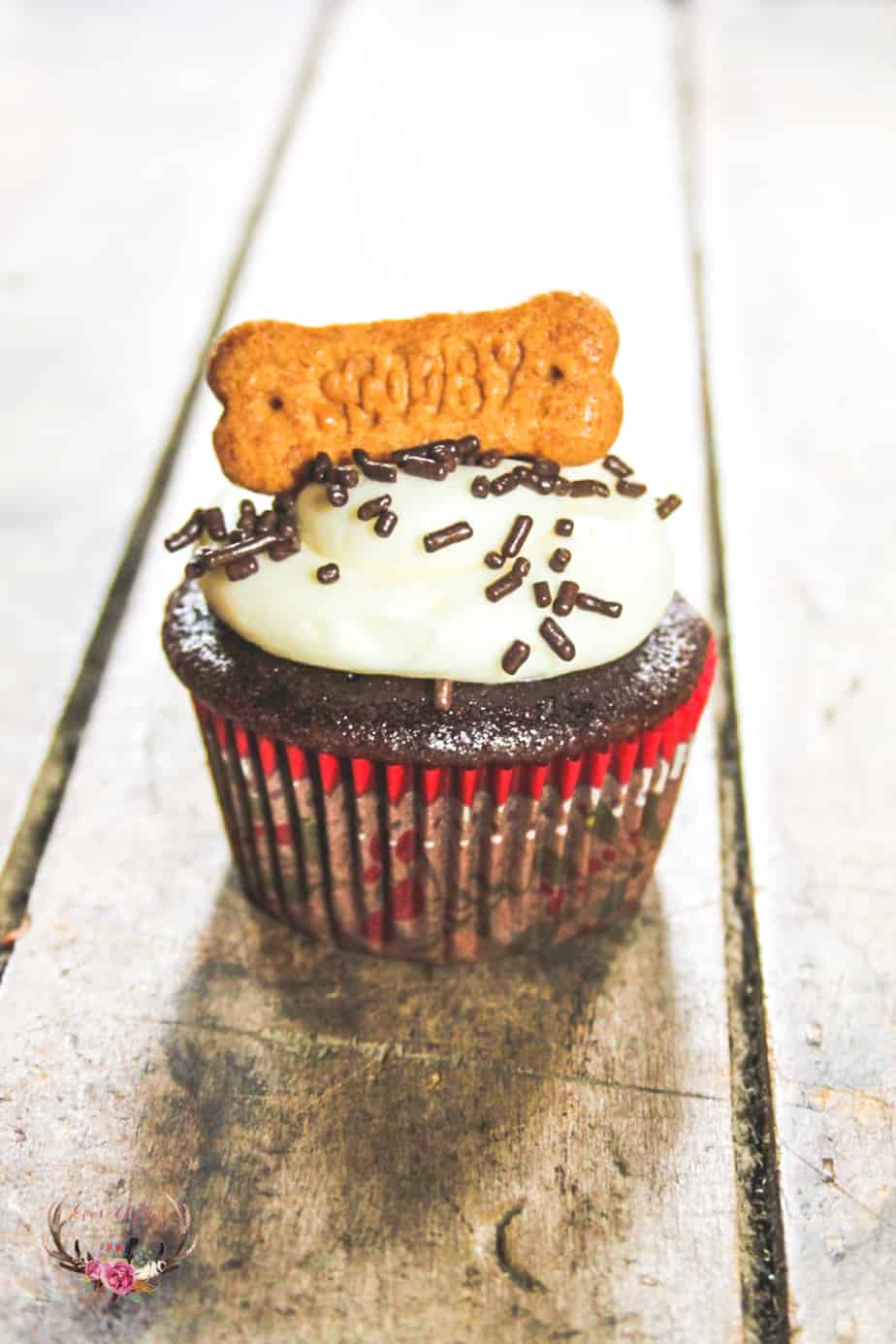 For the buttercream:
1 stick unsalted butter, softened
2 cups confectioners' sugar
2 tbsp peanut butter
1-2 tbsp milk
Yields: 24 cupcakes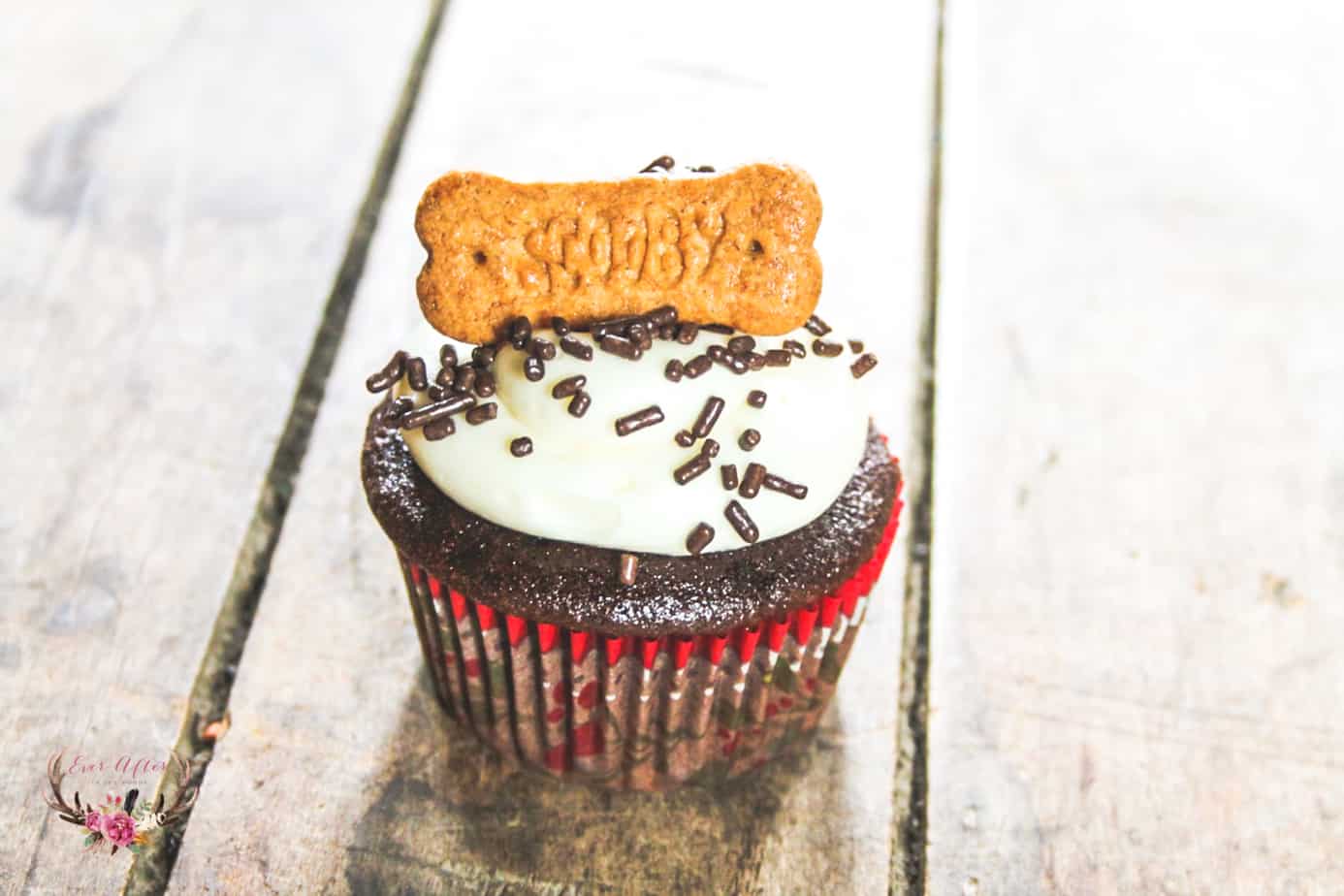 To make the cupcakes:
Preheat oven to 350 degrees F. Line a muffin tin with paper cupcake liners and set aside.
Mix batter according to the box instructions. Add in the graham cracker crumbs, vanilla and cinnamon.
Scoop cupcake batter into lined muffin tin, filling each section about 2/3 of the way.
Bake for 15 to 17 minutes. Allow to cool on a wire rack before decorating.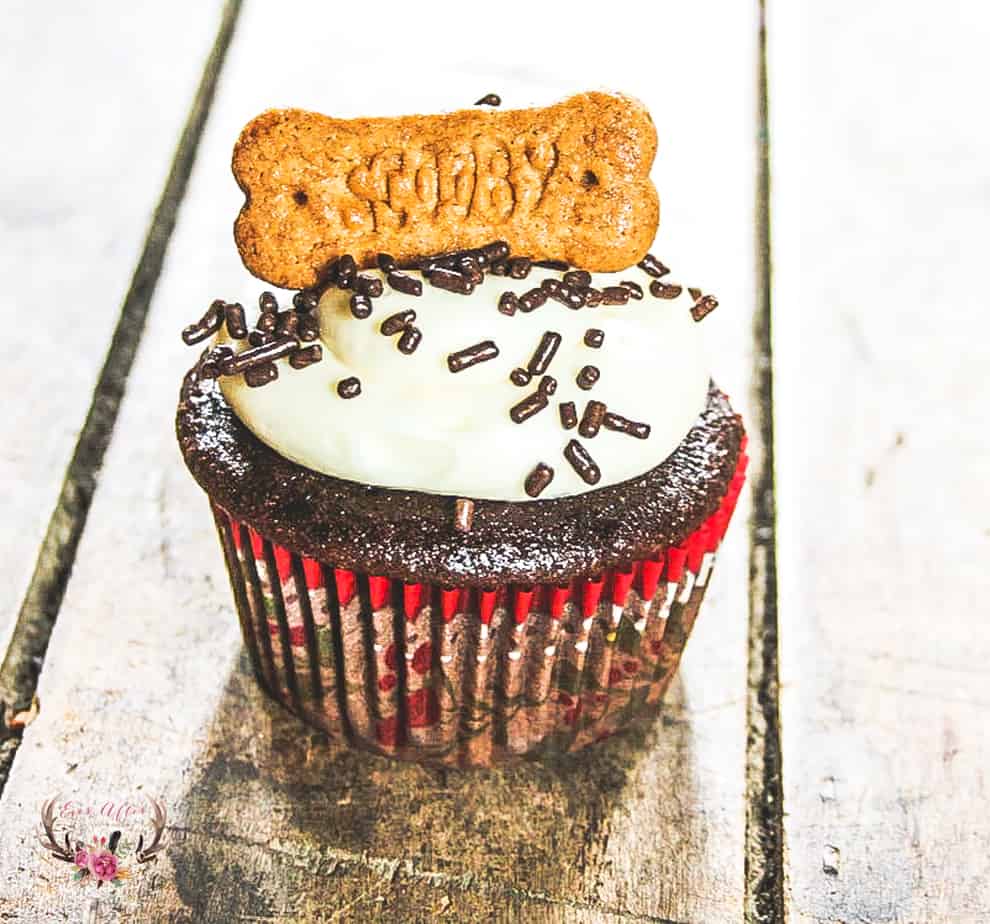 To make the buttercream:
In a large bowl, use an electric mixer to beat together butter, confectioners' sugar, peanut butter and milk. Start on low speed and gradually increase to high.
Once the ingredients are mixed and smooth, scoop into a piping bag with Wilton tip #12. Frost each cupcake.
Top each cupcake with a Scooby Snack and sprinkles.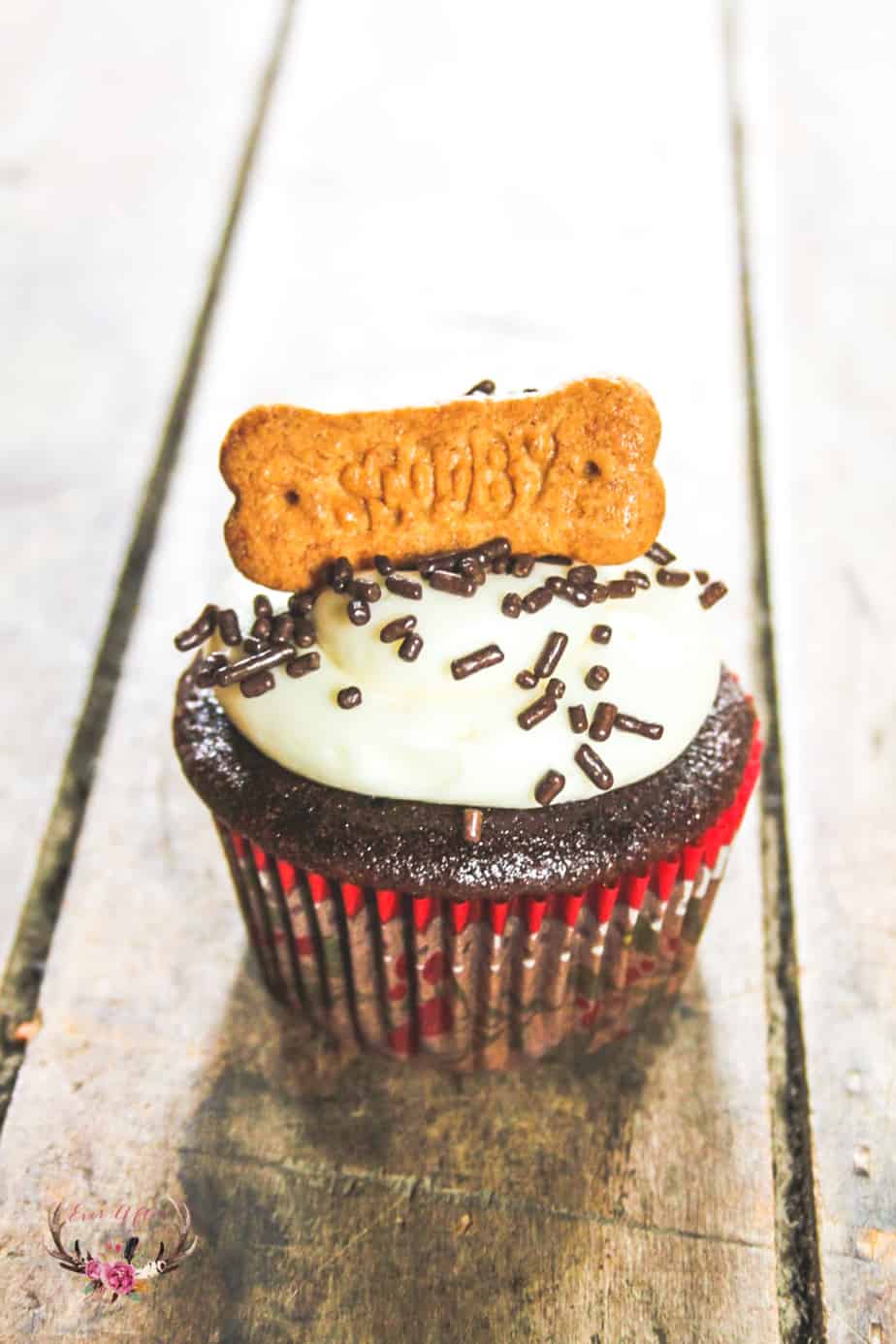 Have a look at these other family friendly desserts: