Baby Chick Cupcakes – Cute Easter Cupcakes
Easter Cupcakes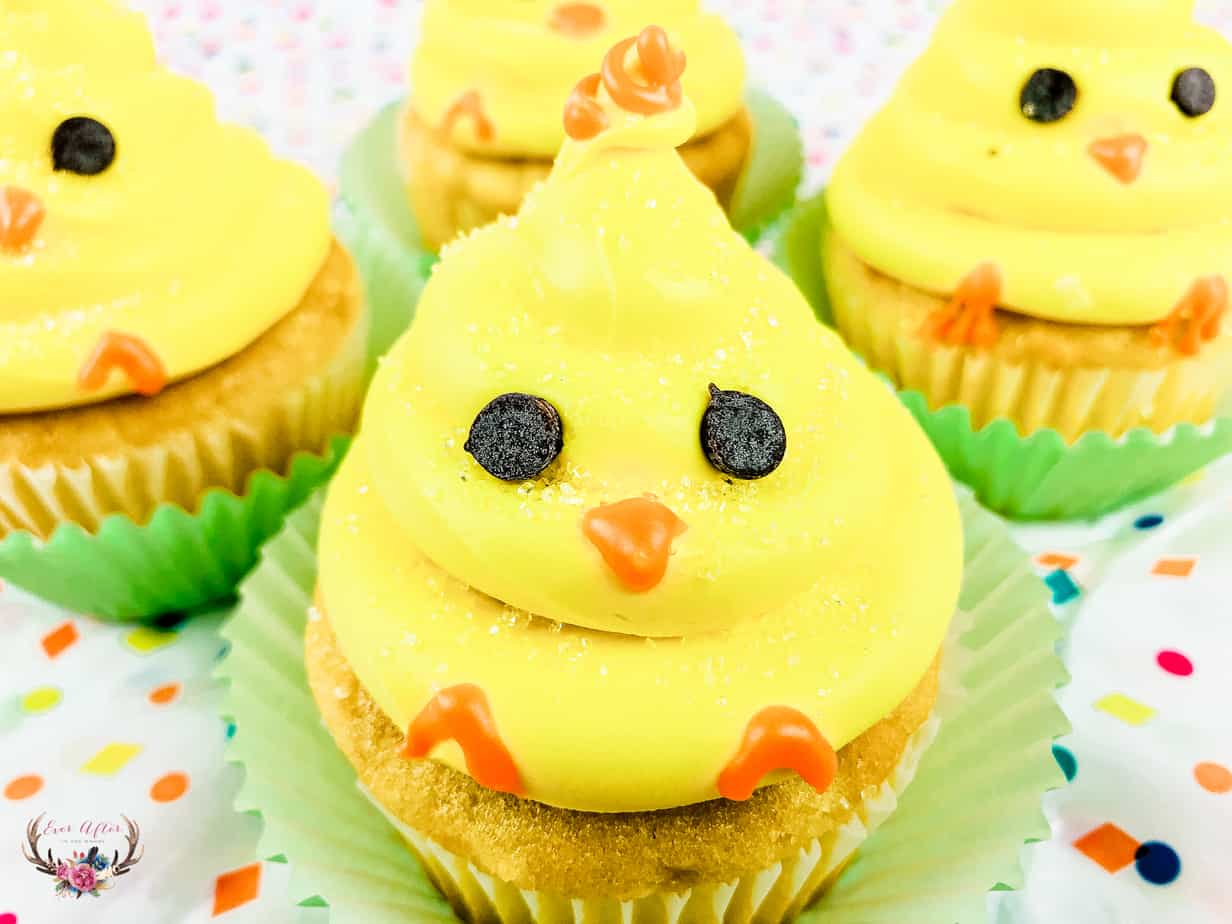 Adorable baby chick cupcakes for Easter or Spring party celebrations. Easy to make using a few shortcuts but you can easily swap out your favorite cupcake recipe and top with the baby chick icing. Cute and easy to make!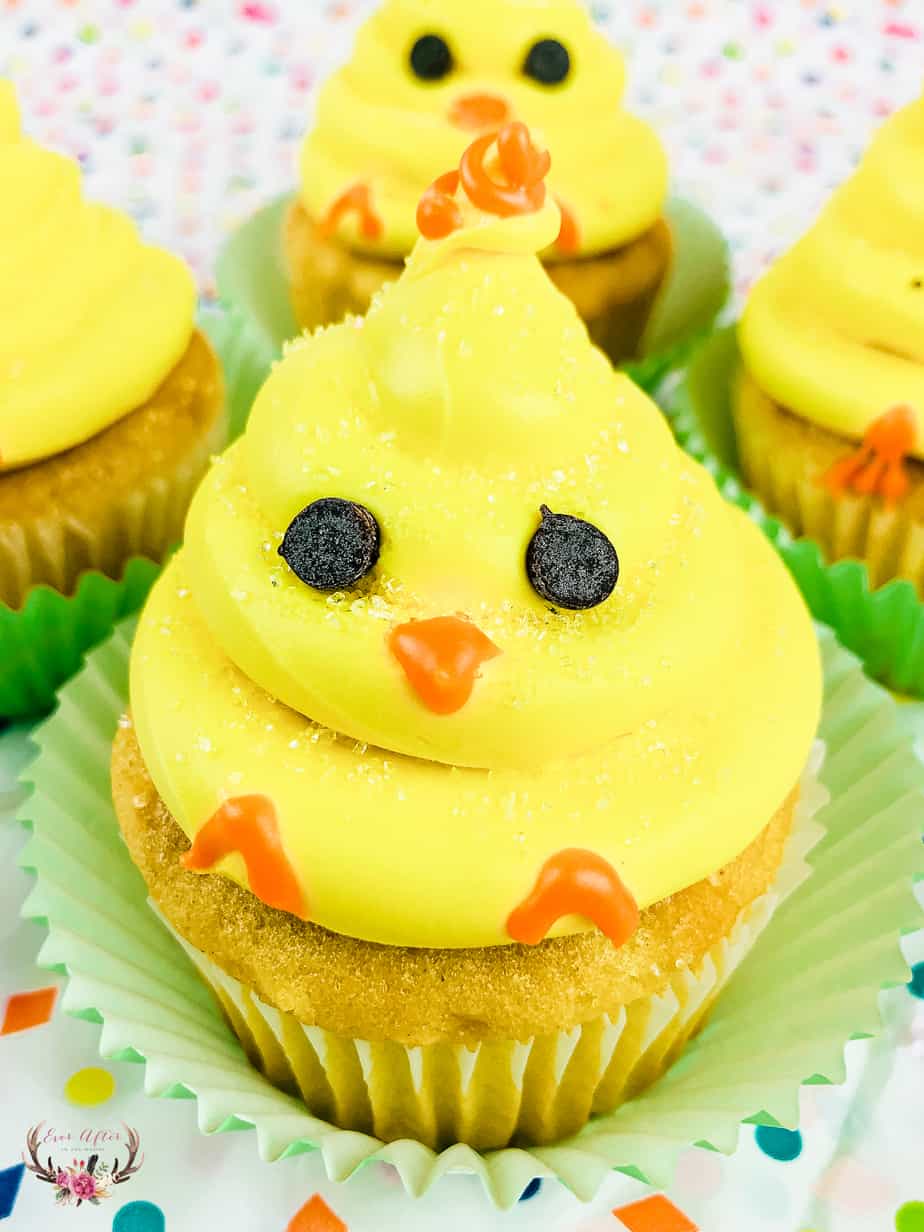 Baby Chick Cupcakes
Ingredients:
1 box yellow cake mix + additional ingredients per instructions OR your favorite recipe
Yellow frosting in piping bag with large cut tip
Yellow decorating sugar
Orange cookie or regular frosting
Mini chocolate chips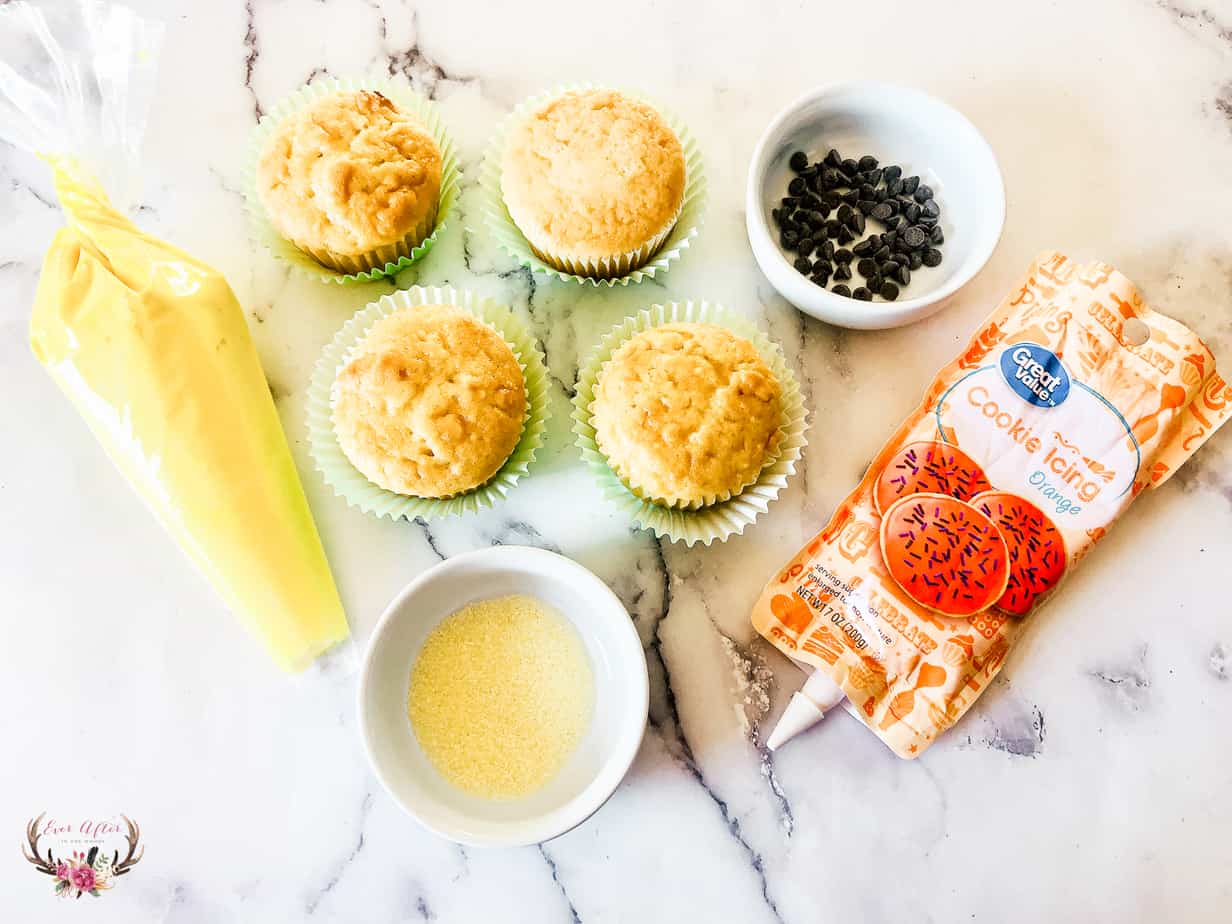 Preparation Instructions:
Bake cupcakes per recipe and cool completely
Pipe a swirl of yellow frosting on the cupcake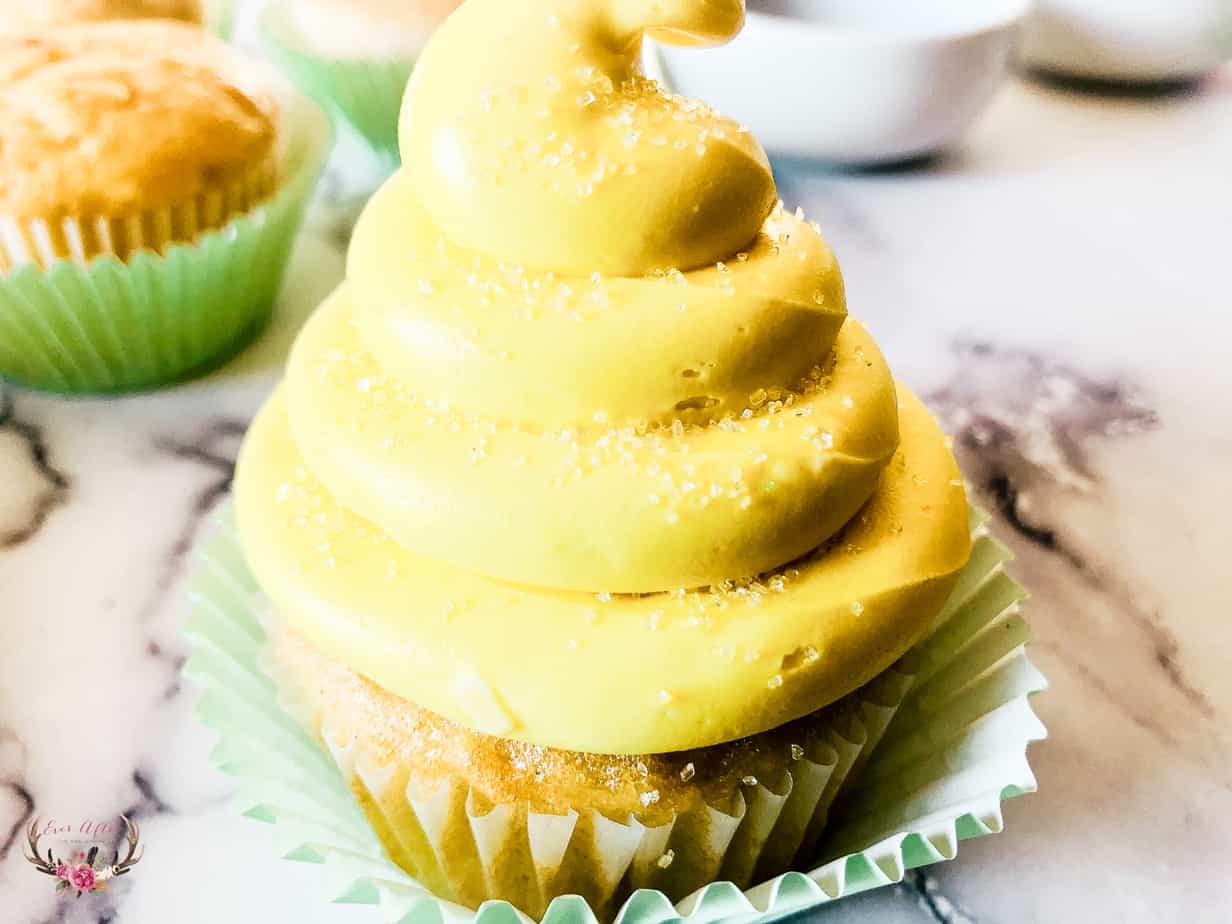 Press in mini chocolate chips for eyes
Use orange cookie frosting to pipe a small, upside down triangle shaped beak, tiny little feet, and a swirl on top as shown, if desired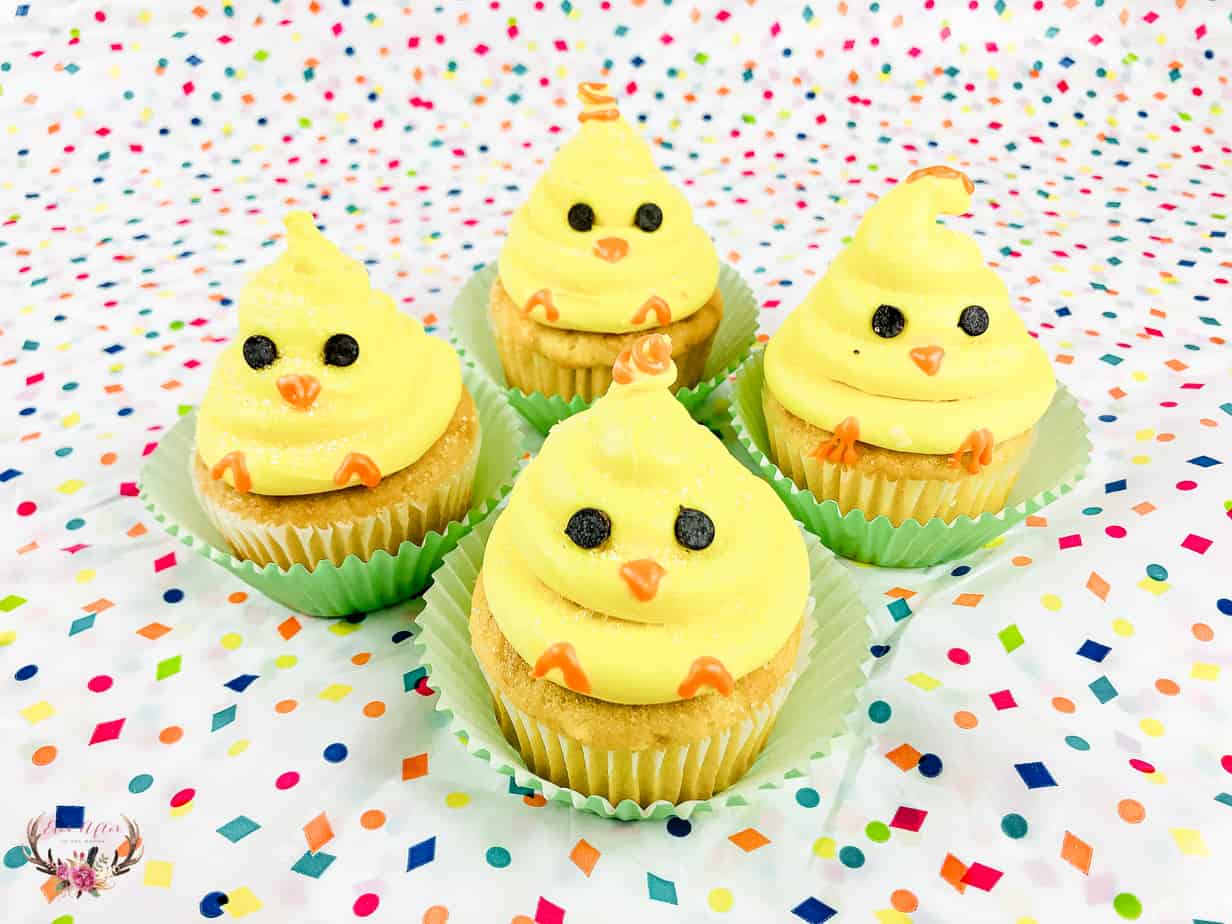 Serve, share, enjoy!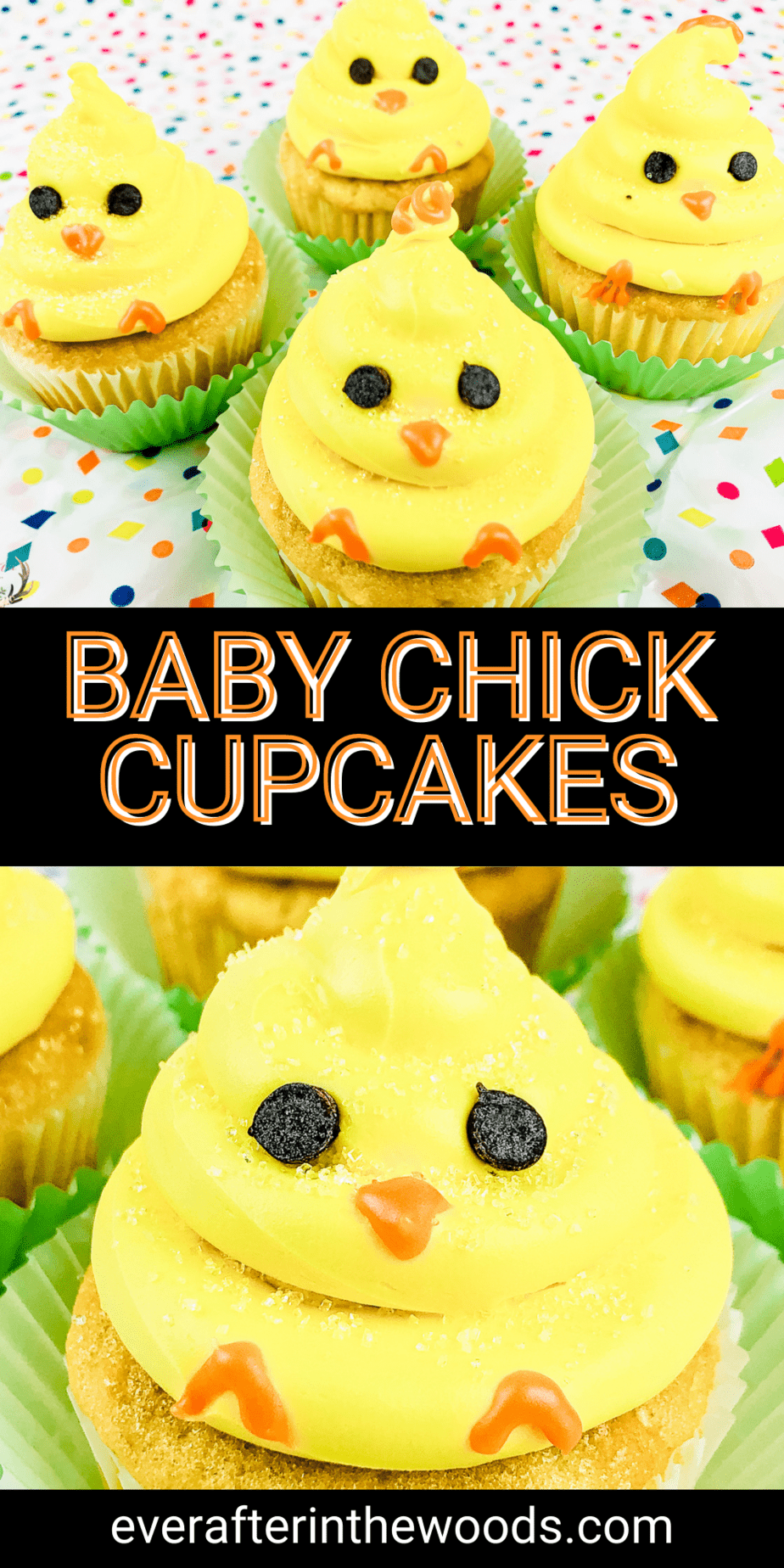 If you liked this recipe, have a look at some of our other recipes too: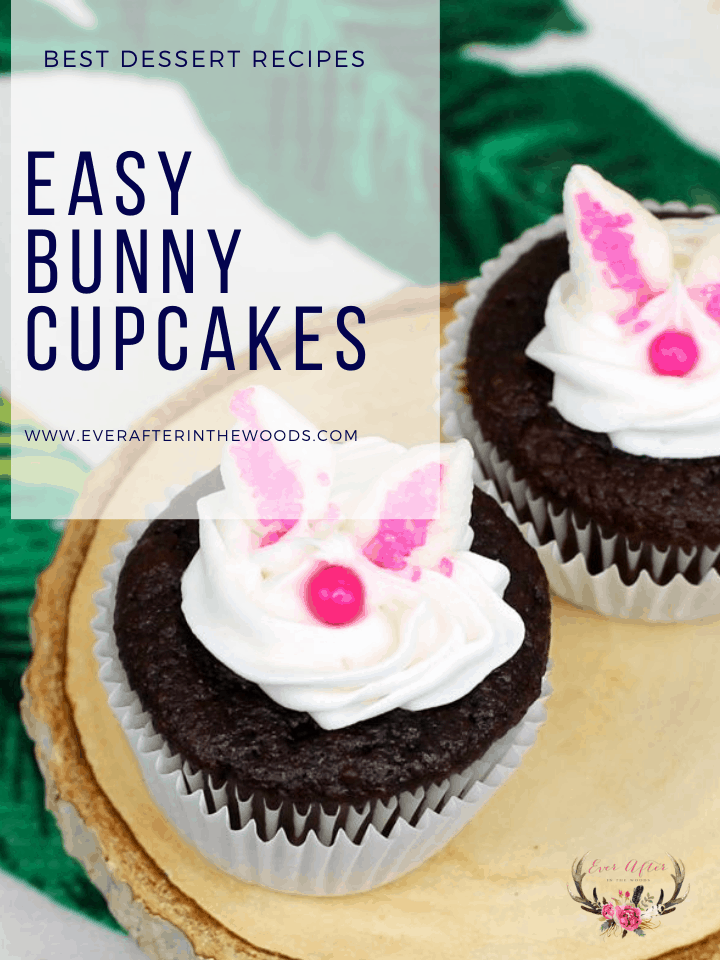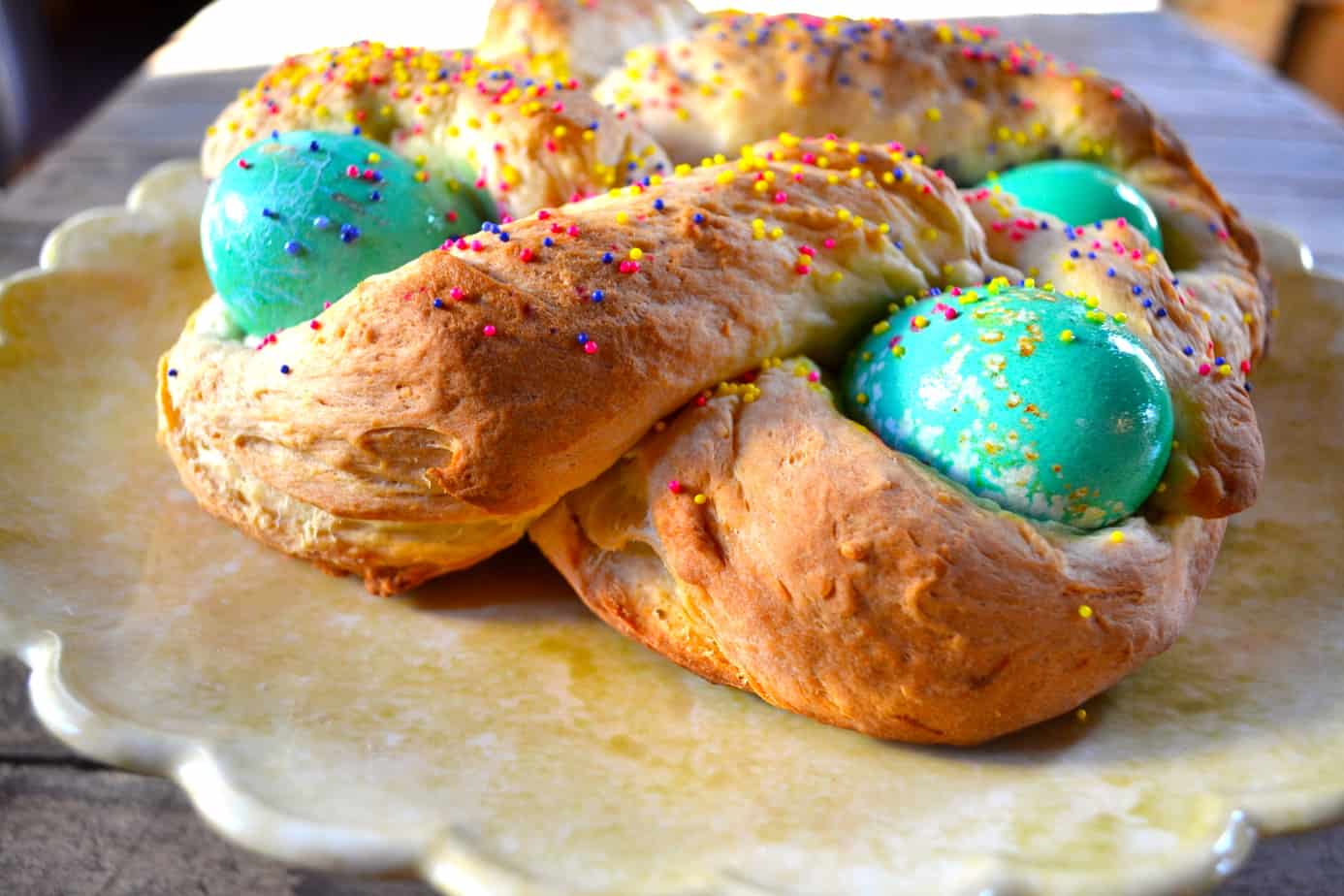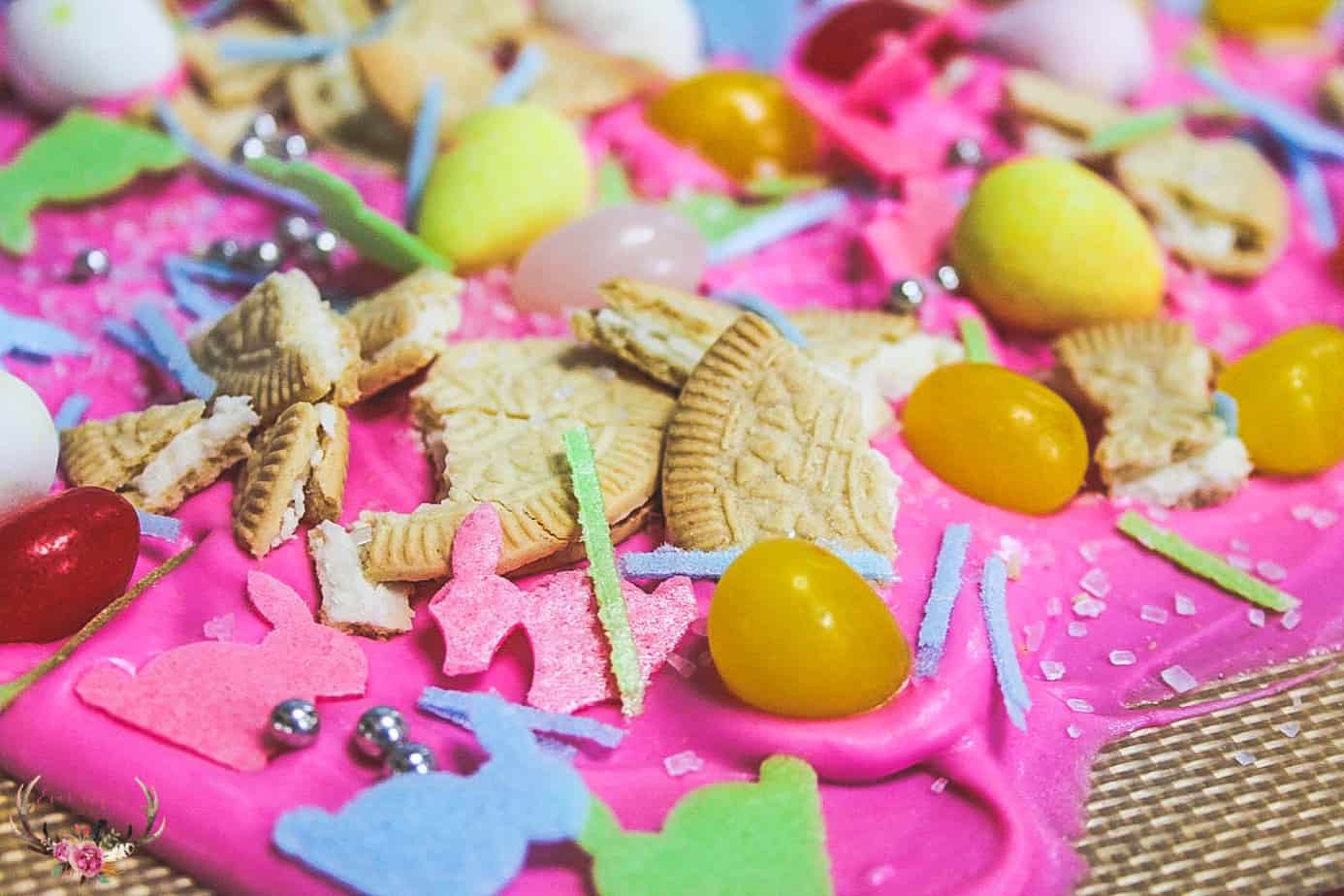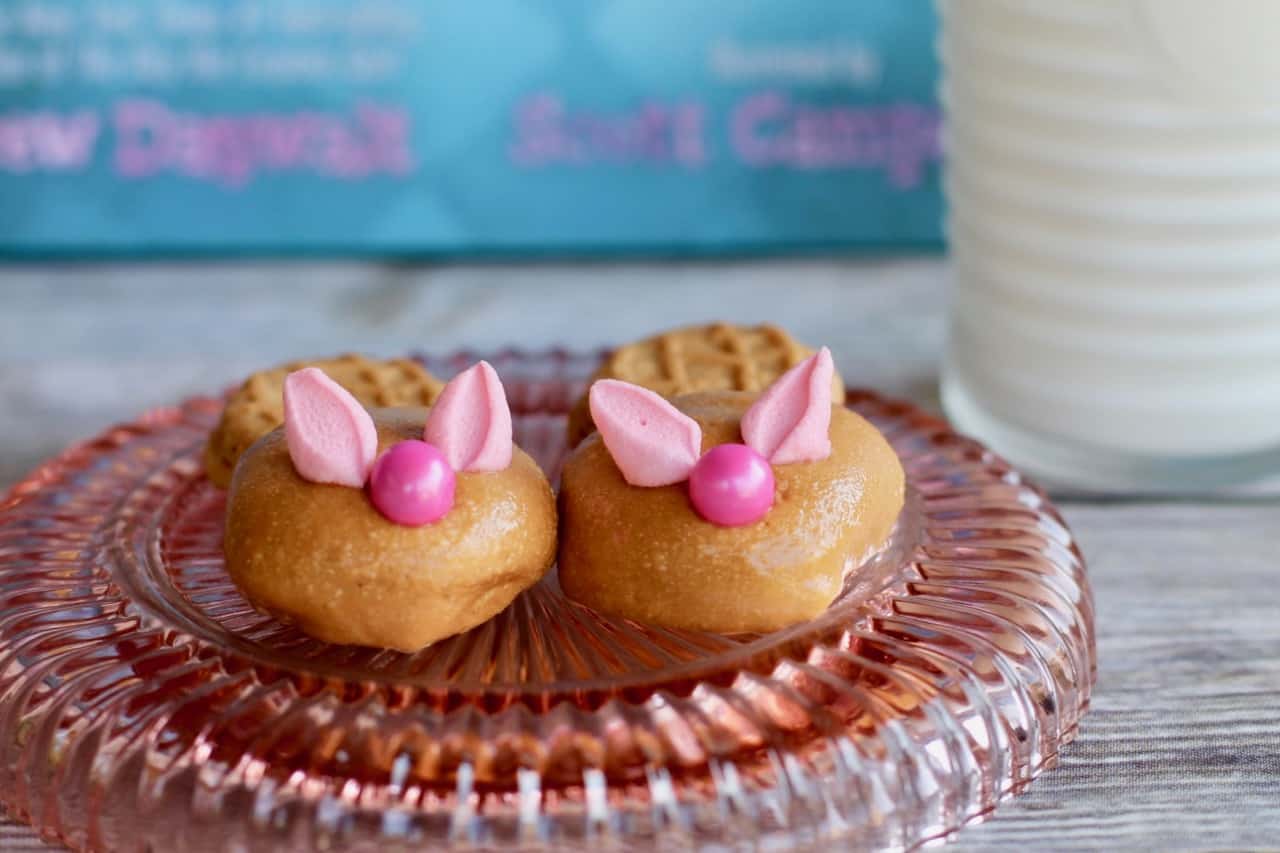 Peeps Cheeseball