A delicious and easy pumpkin pie recipe. Would you believe that up until now I never made my own pumpkin pie? I am not sure why. I guess I got nervous with the pie crust but by using a frozen pie crust it really takes all the guess work out of the pie baking process.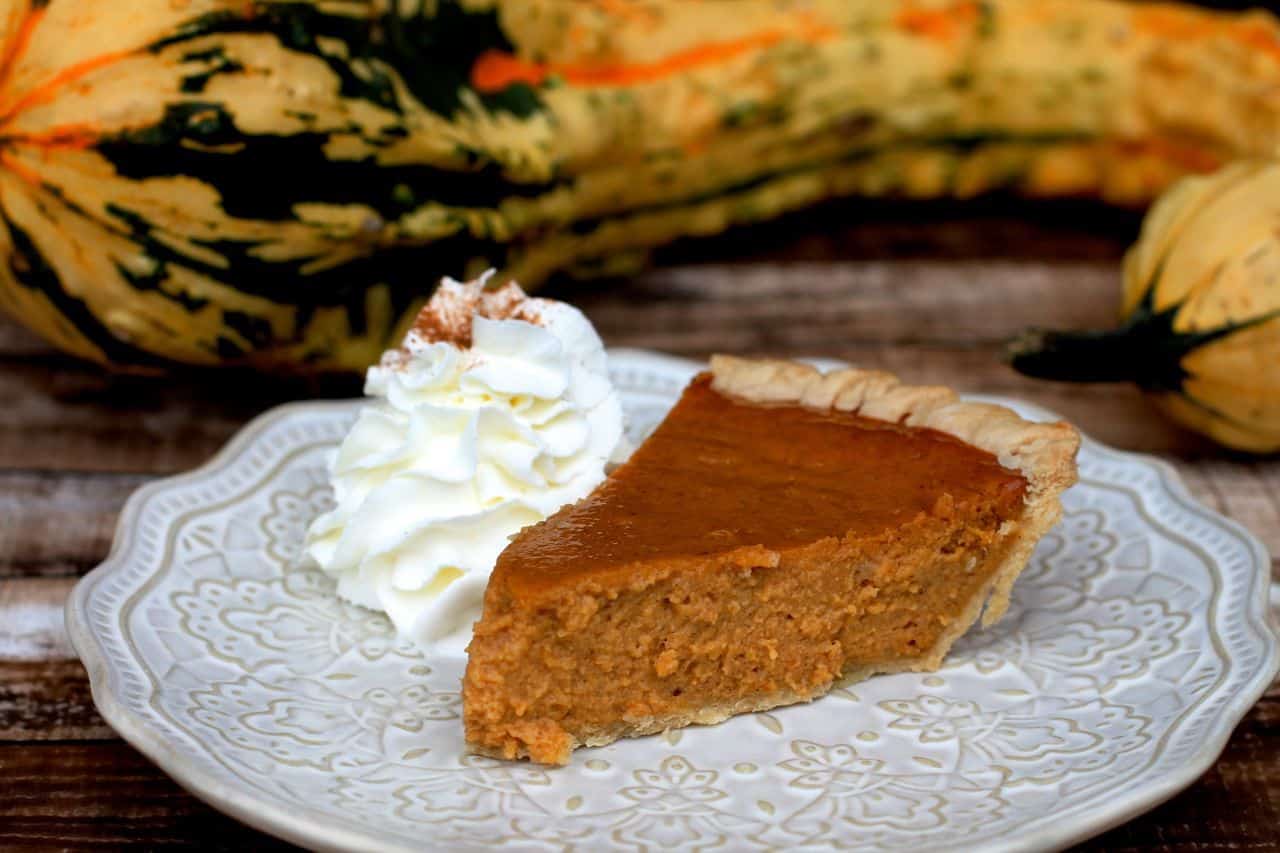 This is simply a can of pumpkin puree and a can of sweetened condensed milk combined with eggs and spices and bake. Poof a delicious and easy pumpkin pie- perfect for all of your holiday dessert tables.
Best Ever Pumpkin Pie Recipe
Pumpkin Pie with Sweetened Condensed Milk
INGREDIENTS
1 (15 ounce) can pumpkin puree
1 (14 ounce) can Condensed Milk
2 large eggs
1 teaspoon ground cinnamon
1/2 teaspoon ground all spice
1 teaspoon ground nutmeg
1/2 teaspoon salt
1 (9 inch) unbaked pie crust – I used a frozen crust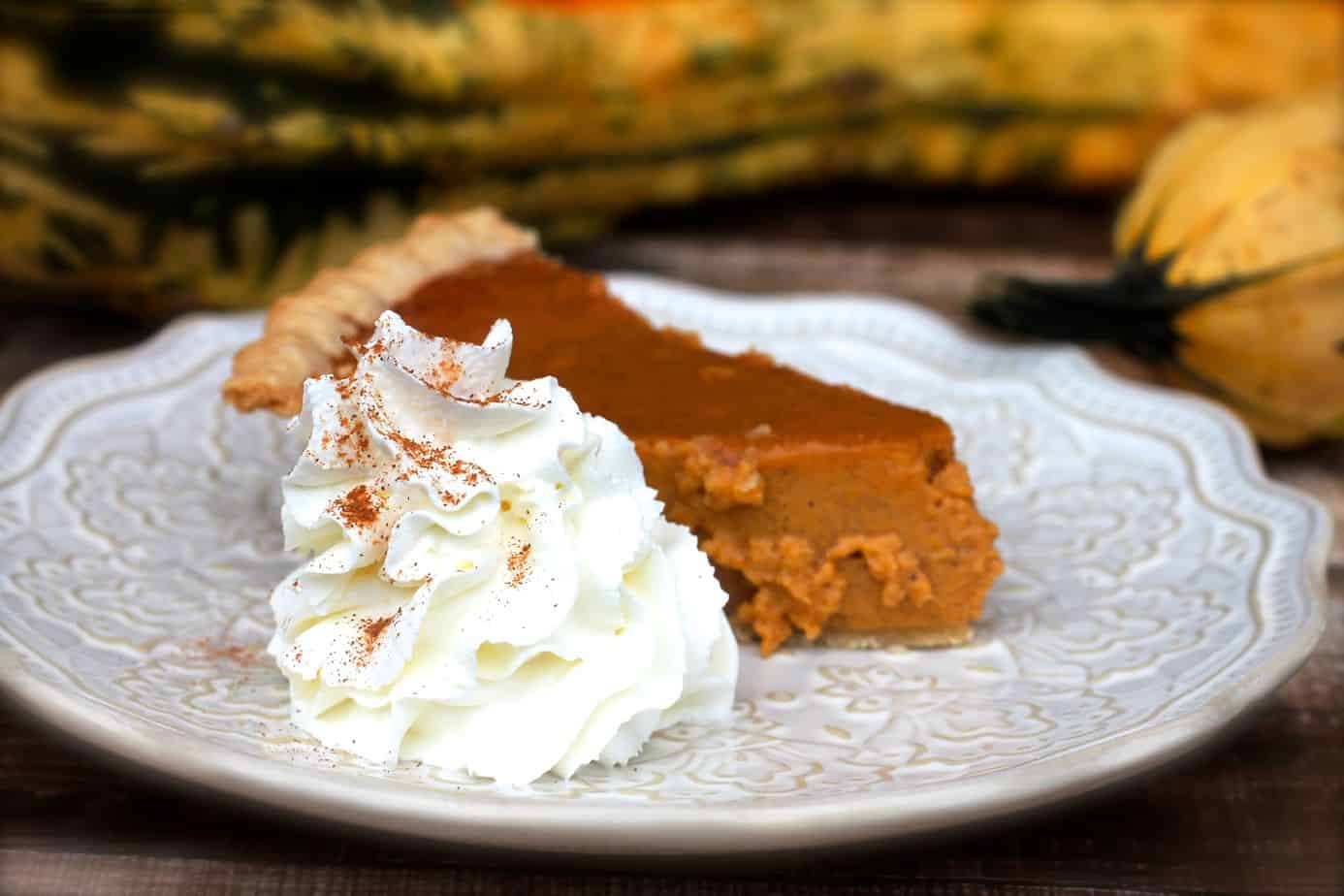 DIRECTIONS
Preheat oven to 425 degrees.
Mix pumpkin, sweetened condensed milk, eggs, spices and salt in medium bowl until smooth. Pour into crust.
Bake 15 minutes.
Reduce oven temperature to 350 degrees and continue baking 40 minutes or until knife inserted 1 inch from crust comes out clean.
Cool completely.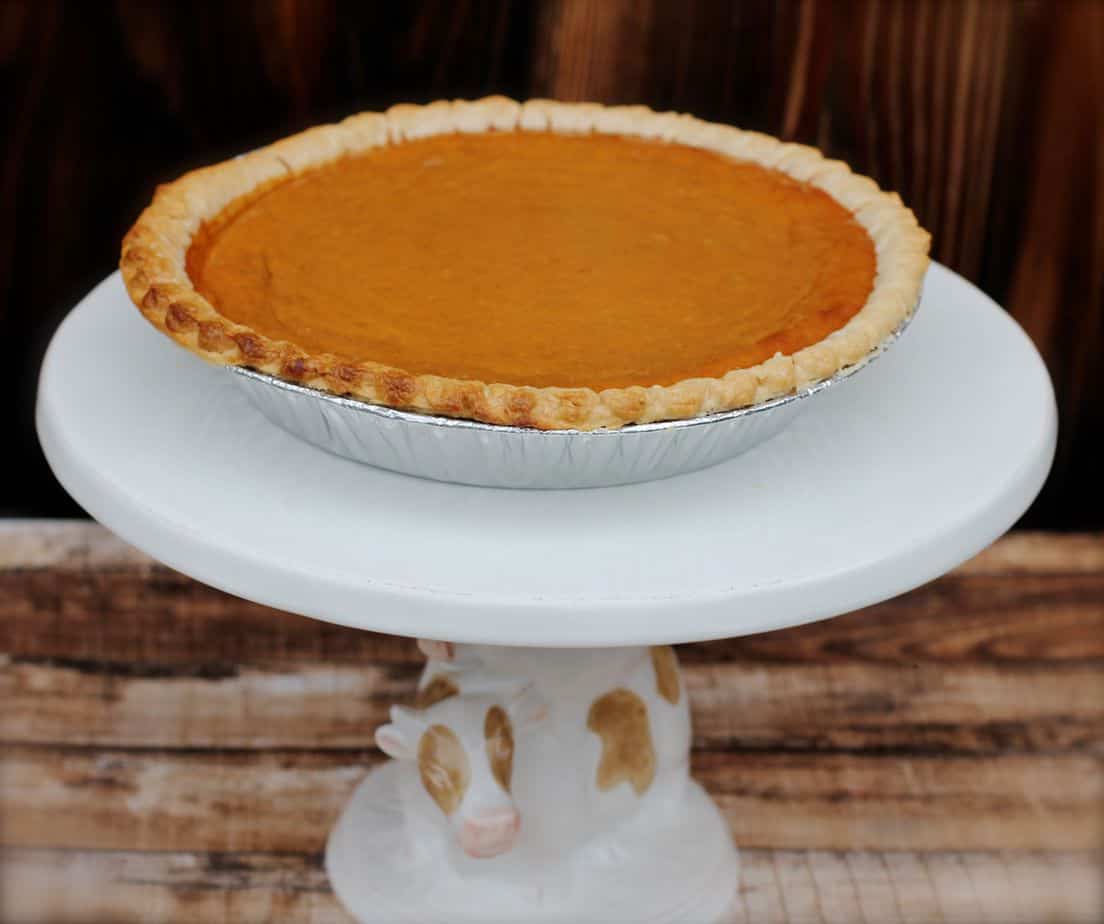 The perfect pairing with pumpkin pie is turkey! We have the Ultimate Turkey Cheat Sheet printable for you! Simply download the PDF file for your own use this Thanksgiving.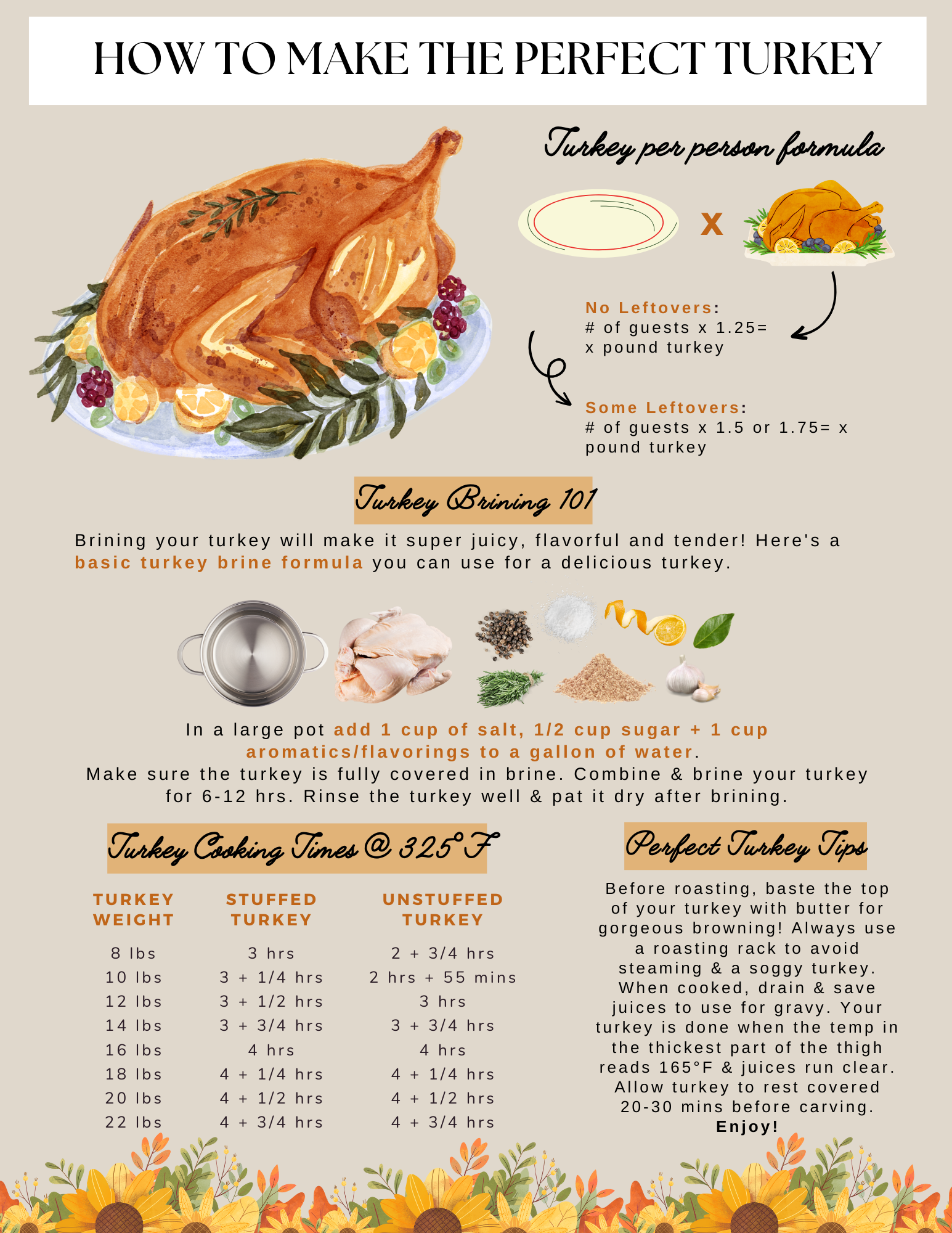 If you liked this pumpkin cookie recipe, have a look at our other fall recipes: