I have a confession. I never made a cheesecake before today. I was always afraid of how it would turn out. I heard all the disaster stories from numerous people, but I finally decided to give it a try and I am so glad I did.
Easy Cheesecake
I have a really easy, creamy and delicious cheesecake recipe for you. It came out perfect- give it a try! I love making cakes for the holidays and this would be the ultimate dessert for Thanksgiving or Christmas and the best part is that you can make them ahead of time.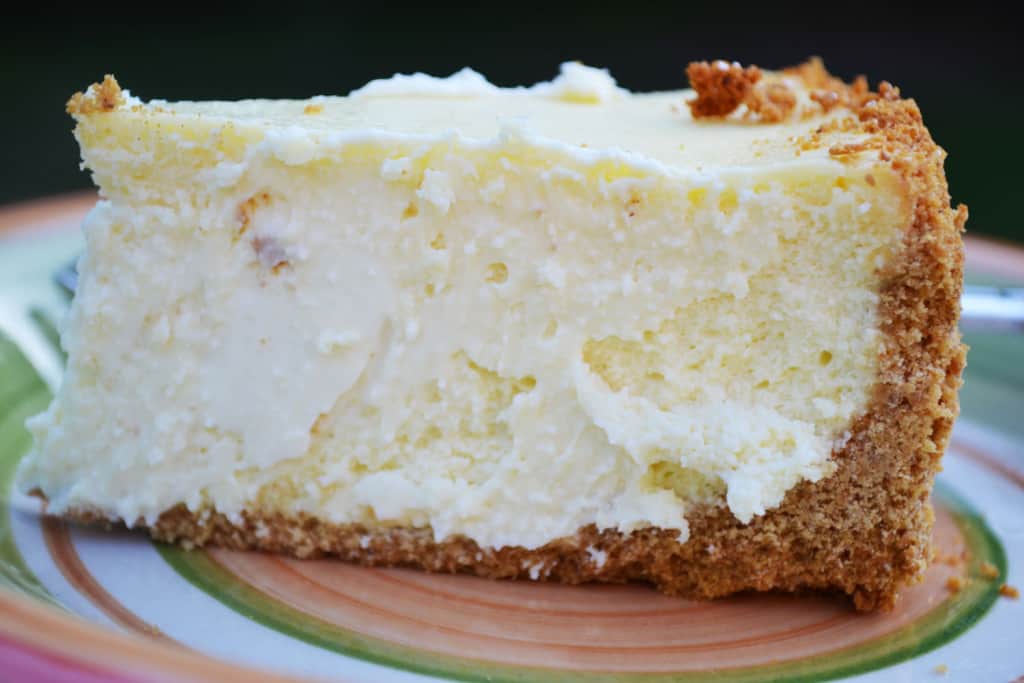 Creamy and Smooth Cheesecake Recipe
Best Smooth and Creamy Cheesecake Recipe
Ingredients
1-3/4

cup

graham cracker crumbs

1/3

butter

softened

1/4

cup

sugar

3 - 8

oz

cream cheese softened

1

cup

part-skim ricotta cheese

3

tsp

vanilla

3

large eggs
Instructions
Preheat oven to 350.

Combine graham cracker crumbs, butter and 1/4 cup of the sugar in a food processor. Press into the bottom an sides of a small sprig form pan (I think I used an 8")

Using an electric mixer with the paddle attachment, blend the cream cheese until smooth and creamy. Add the ricotta cheese and vanilla. Mix well.

Add eggs, one at a time and blend.

Pour into crust.

Bake for 70 minutes. Turn the oven off and open the door slightly. Leave cheesecake in oven for one hour.

Take out of oven and refrigerate overnight.

Loosen cheesecake from pan and remove rim.

Store leftovers in the refrigerator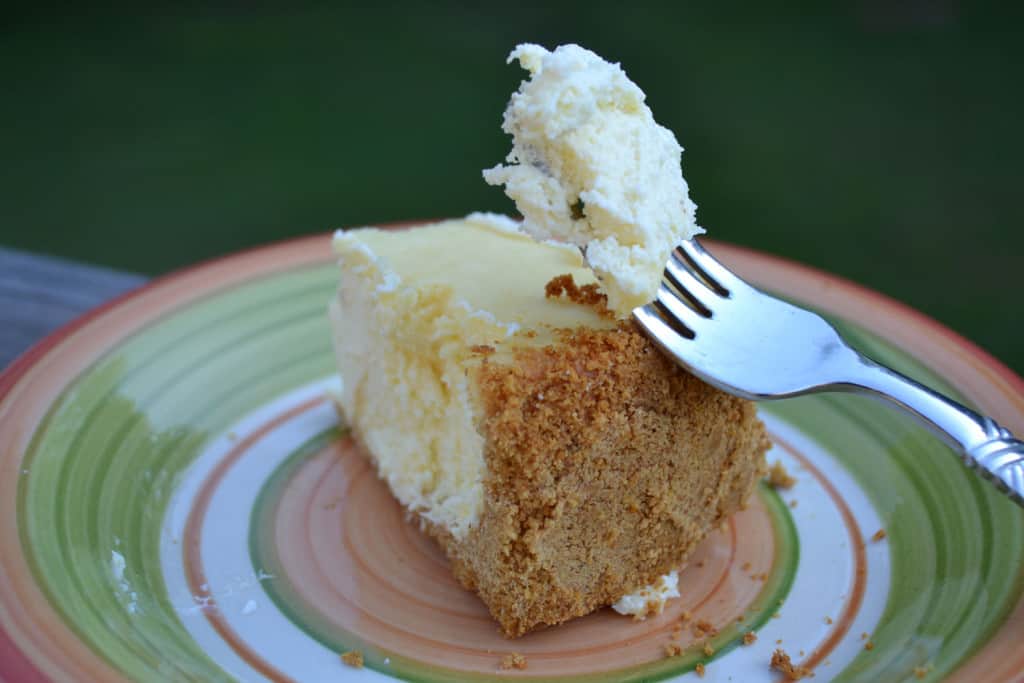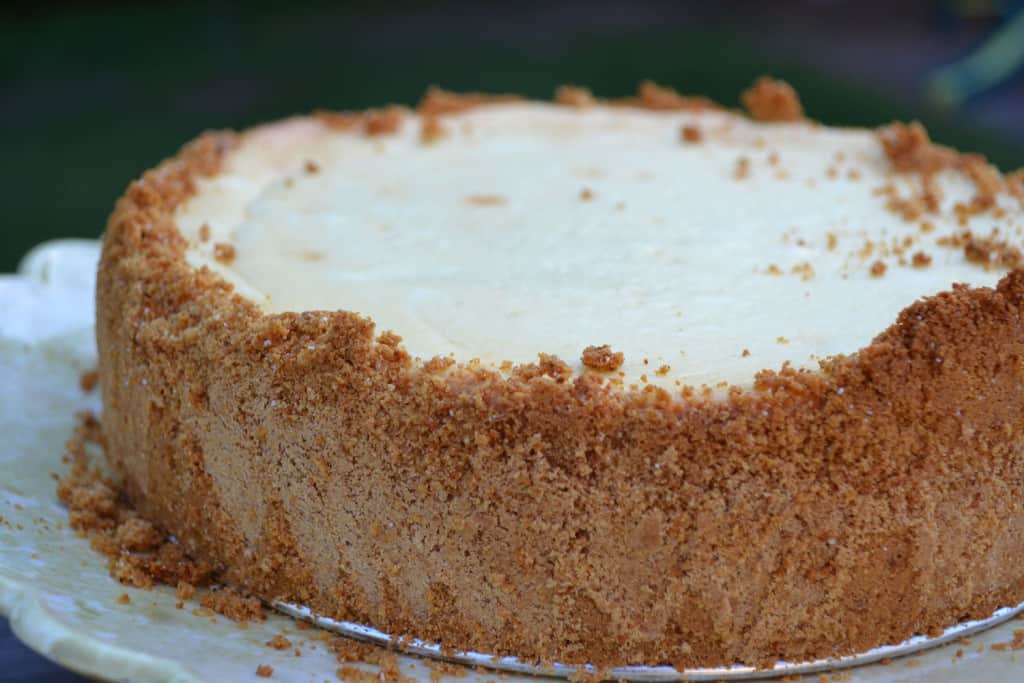 If you like this cheesecake recipe, have a look at these other recipes!