Cherry Fluff is an easy 5-ingredient salad recipe that combines sweet cherries with pineapple, a bunch of mini marshmallows, and cool whip. Perfect for the holidays are really any time of the year.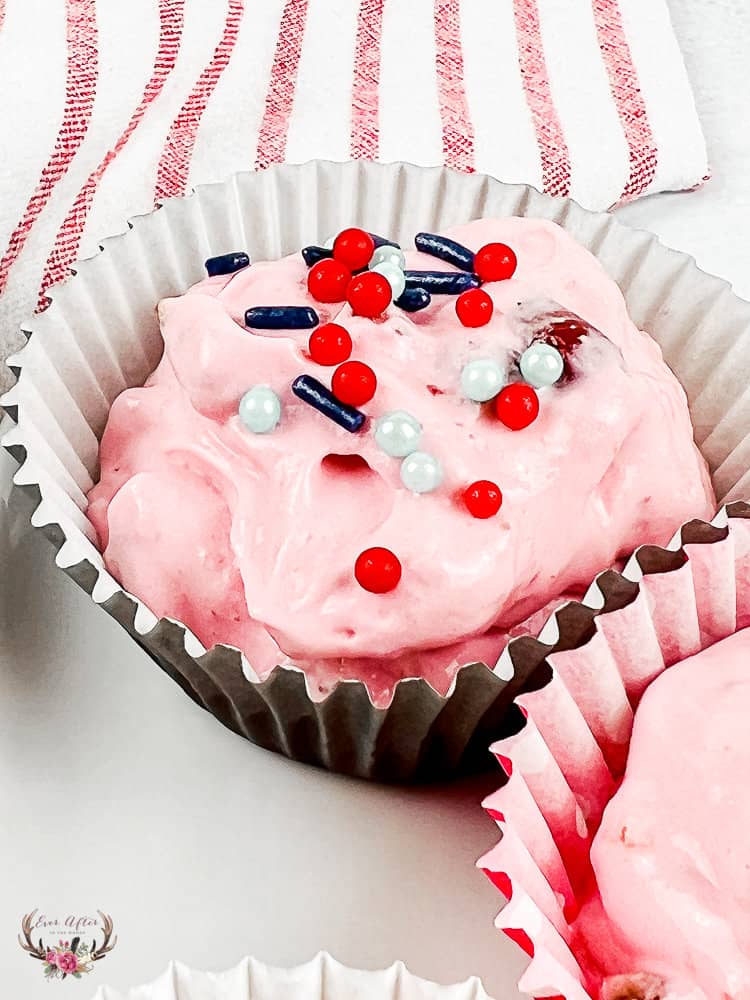 We LOVE to make cherry fluff in the summer, because it is an easy-to-make, no-bake dessert.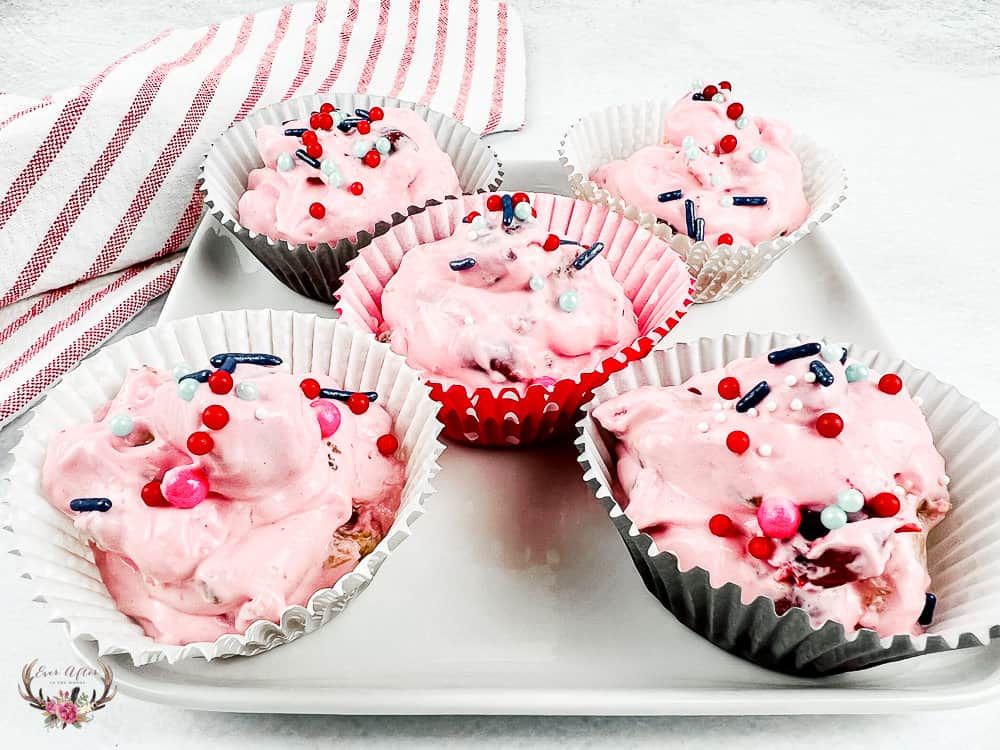 Cherry Fluff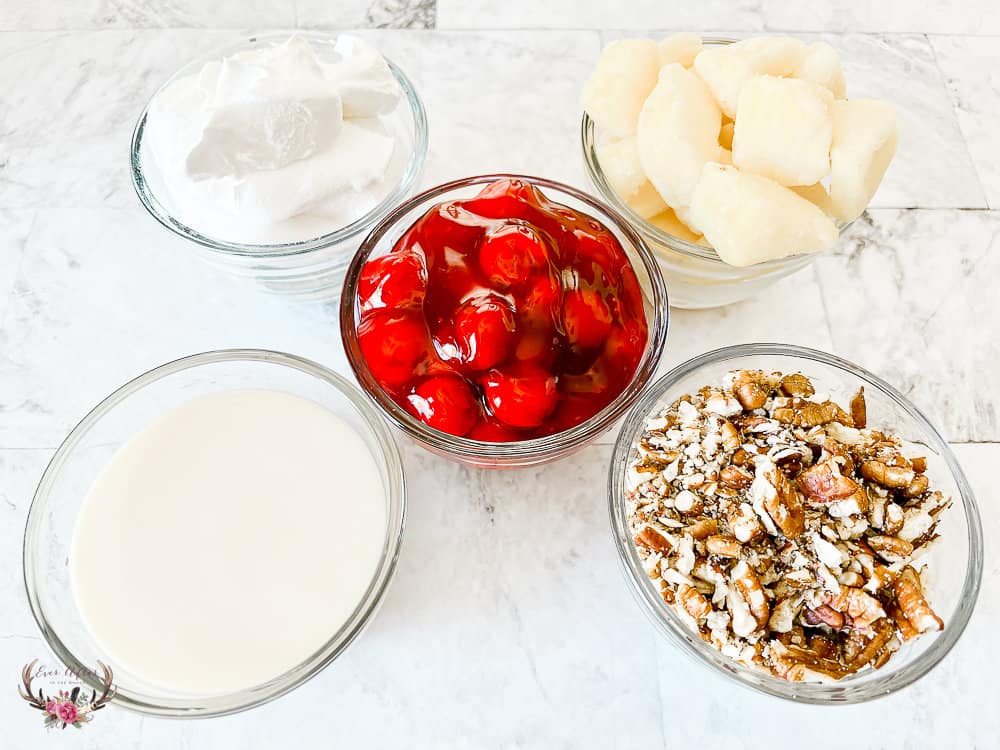 Ingredients for Cherry Fluff
1 can cherry pie filling
1 can sweetened condensed milk
1 tub cool whip
1 cup pineapple chunks
½ cup pecans, chopped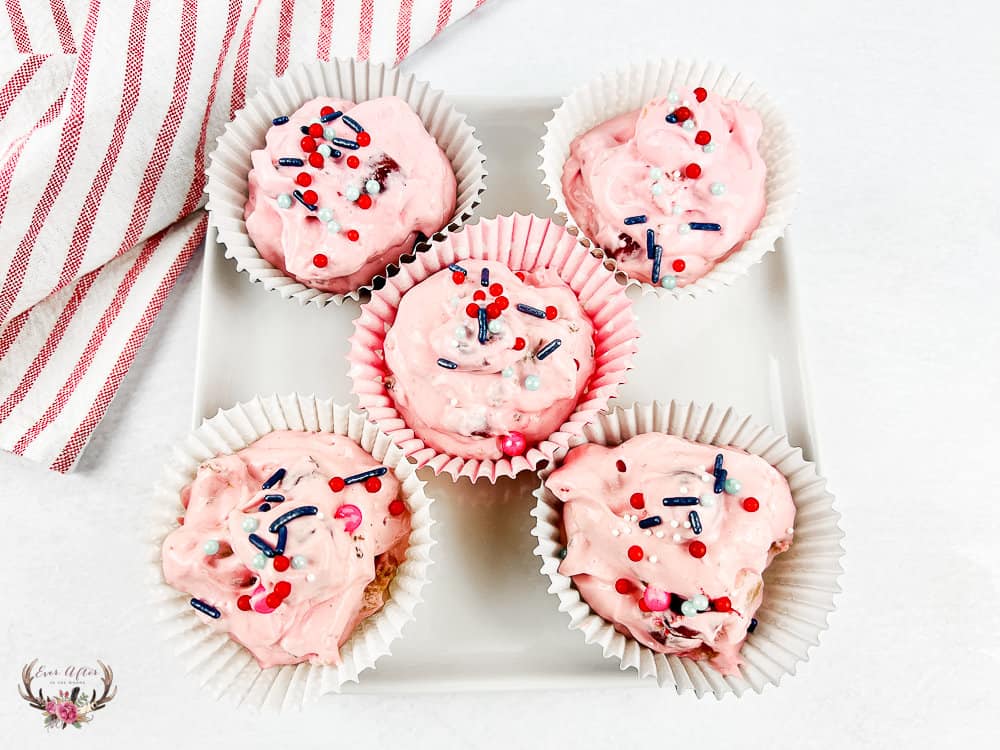 Preparation Instructions:
In a large bowl mix all ingredients until well combined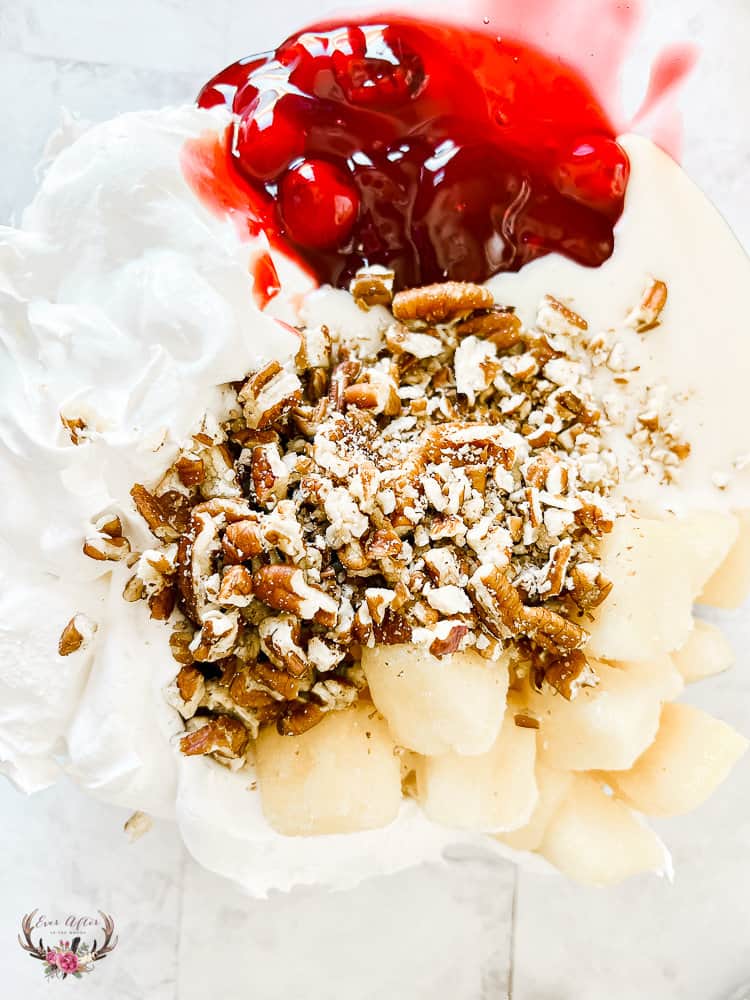 Chill in refrigerator for 3-4 hours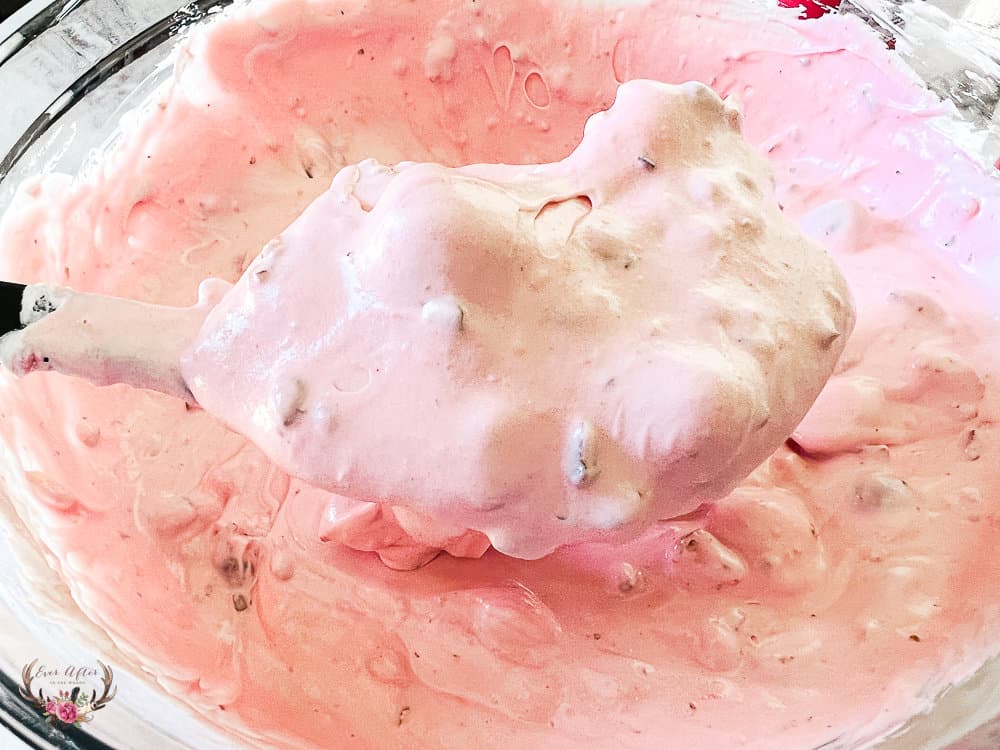 Serve and enjoy.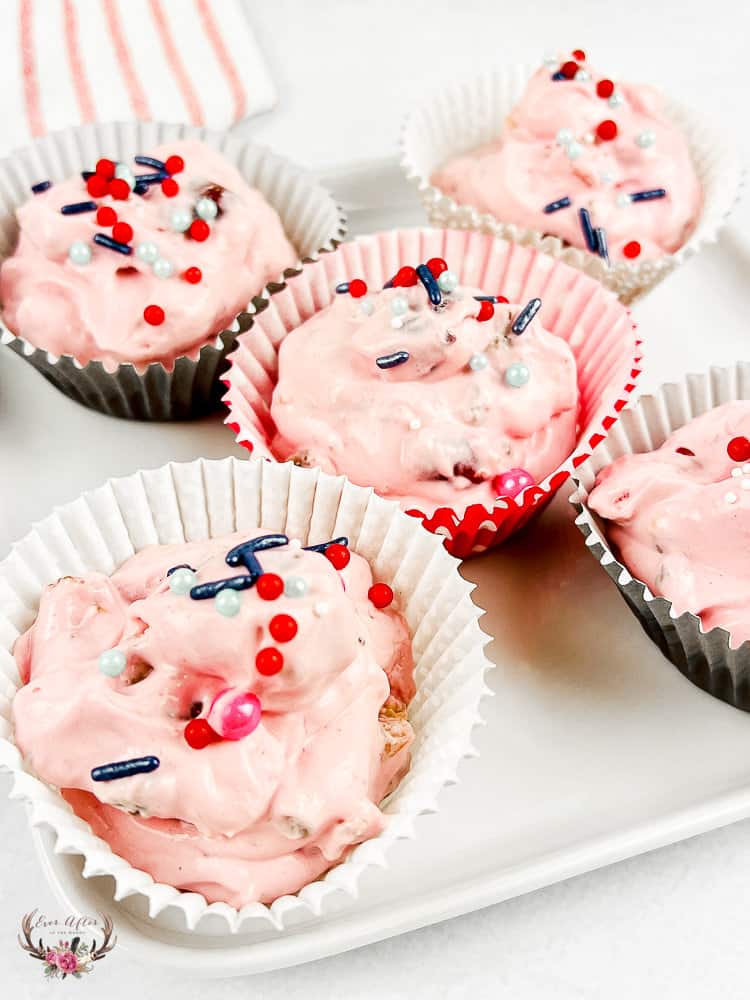 It really is that simple and oh so good! Add sprinkles if you like on top- my daughters favorite or just serve plain.