Descendants 3 is now available on the Disney Channel. This Descendants 3 Mal inspired milk shake will be the perfect addition to a Descendants party.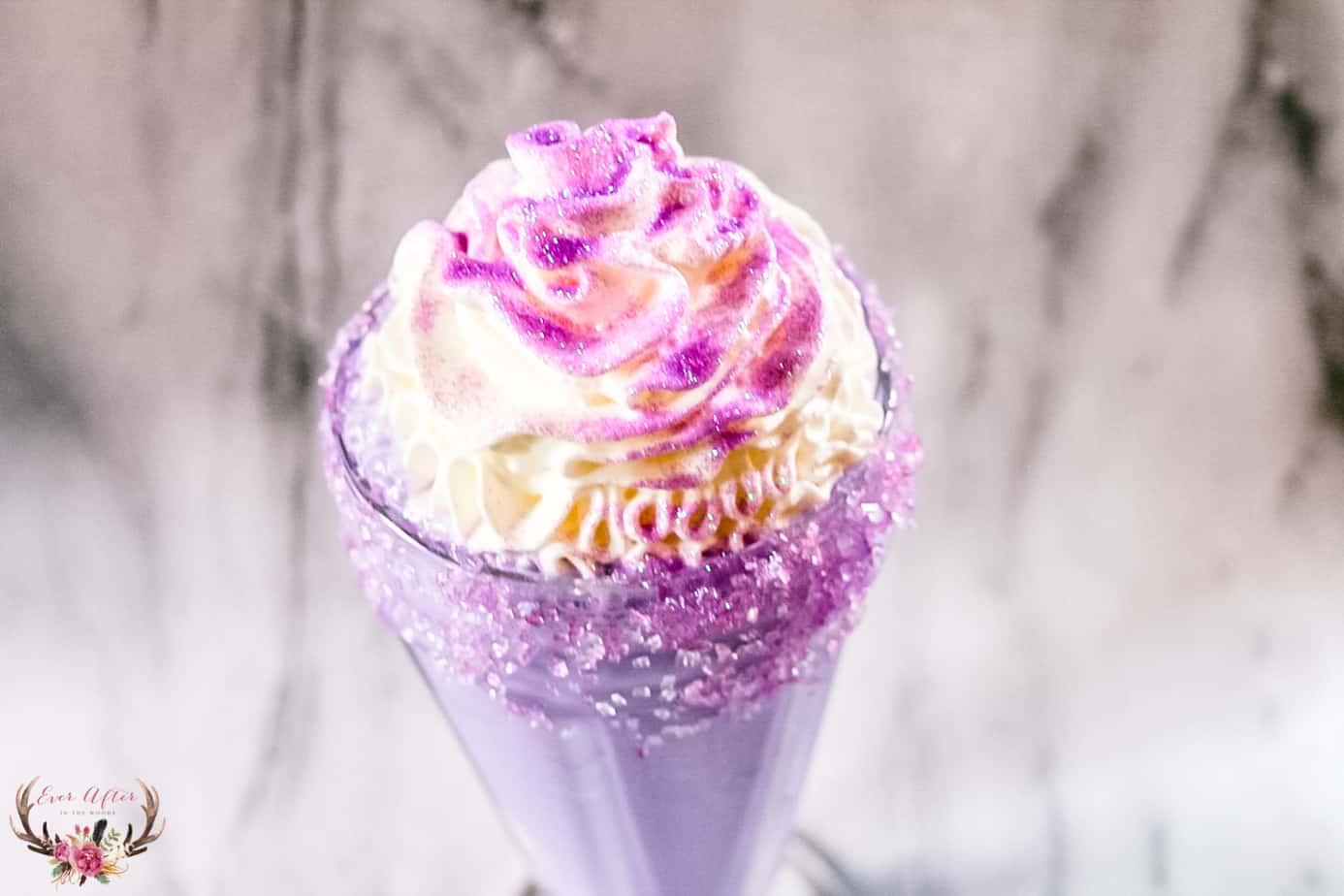 Mal Milkshakes
The time has finally come to watch another Descendants. We have been looking forward to the music, singing and dancing from all of our favorite characters. We have loved Mal from the first movie and how her character has developed over the course of the years.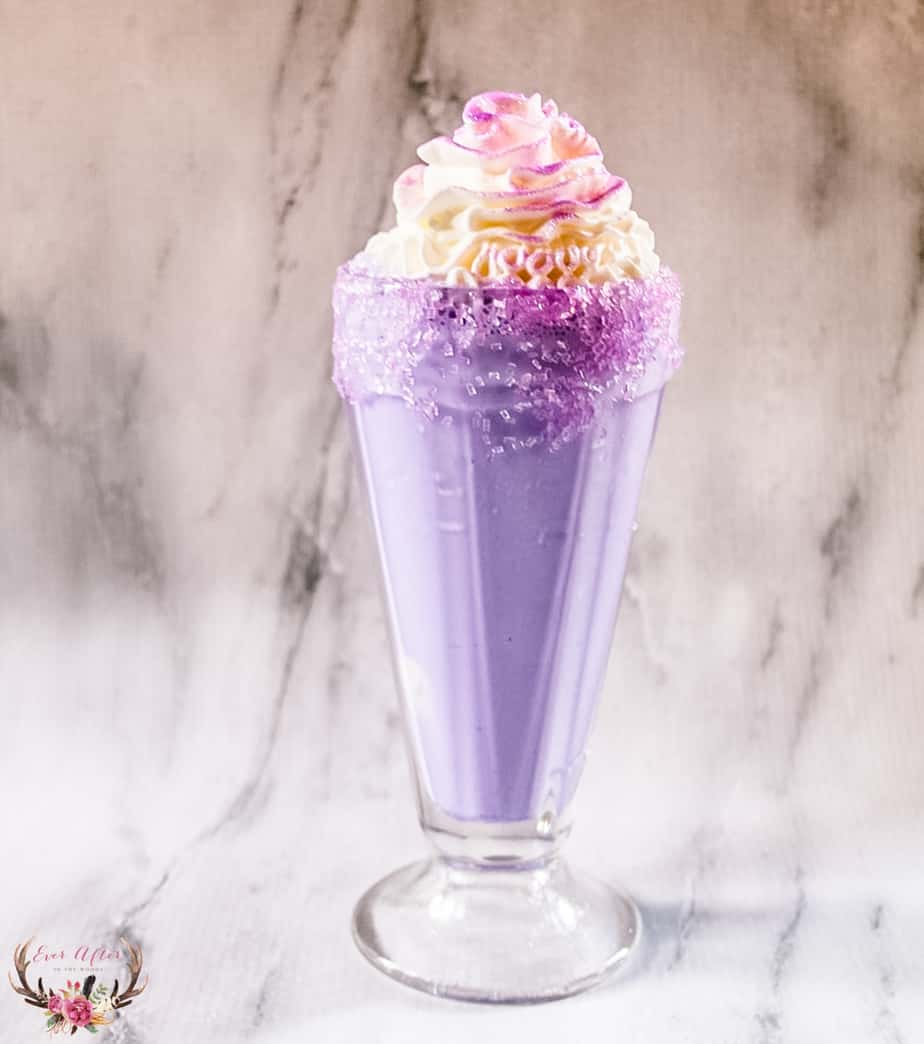 We used purple glitter and sprinkles to really add some sass to this milkshake.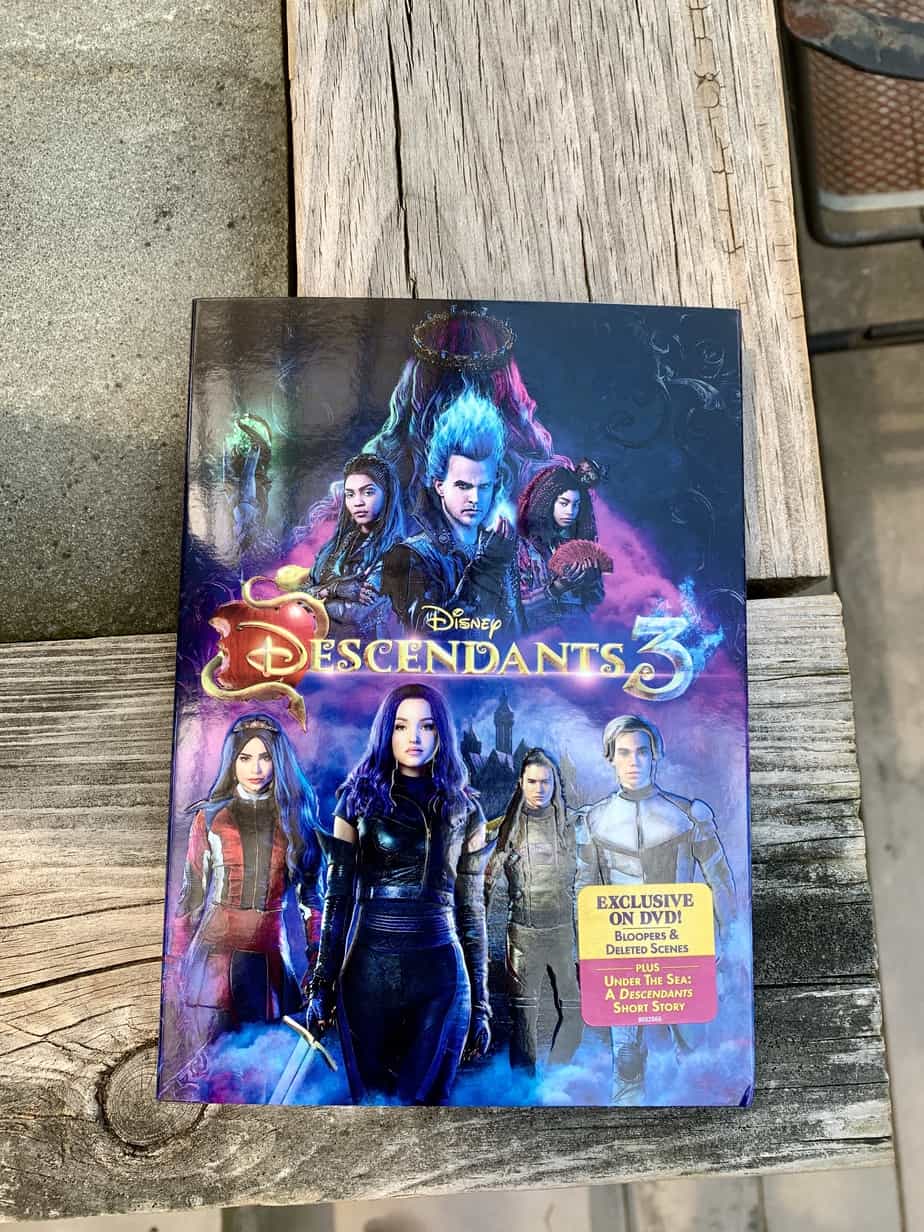 Descendants 3 Review
Wow. Great story line. There we so many great songs and choreographed dances that we absolutely loved. Disney's most infamous villains – – Mal, Evie, Carlos and Jay (also known as the villain kids or VKs) — return to the Isle of the Lost to recruit a new batch of villainous offspring to join them at Auradon Prep.
SO who did they pick? Well we won't spoil it for you, but they were great choices.
Twists, turns, new information about the VKs and an unlikely pair joins forces.
Available on Disney DVD August 6th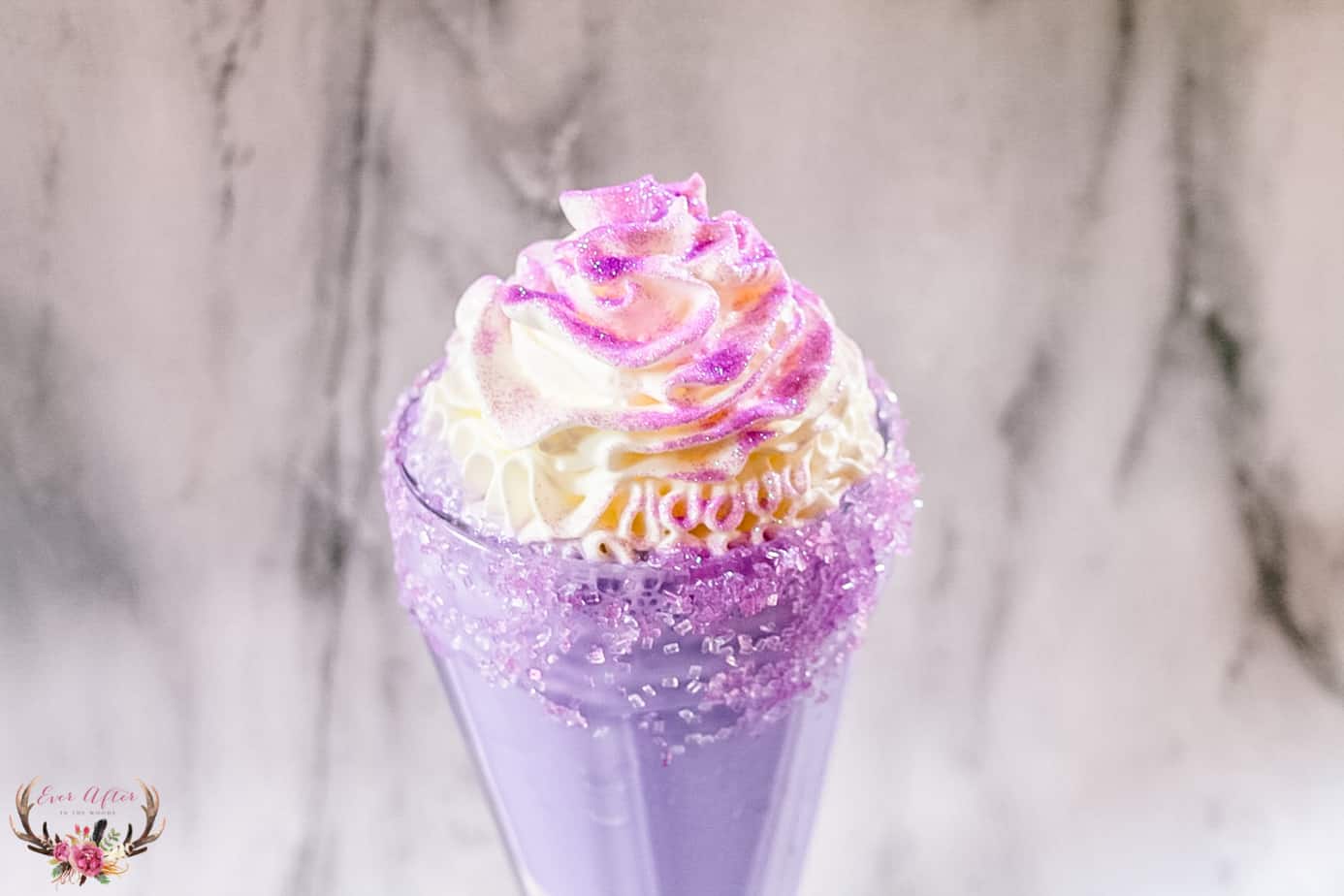 Descendants 3 Party Ideas – Mal Milk Shake
Ingredients
1 cup vanilla ice cream
1 cup milk
1 tsp vanilla extract
Whipped cream
Purple food dye
Purple sprinkles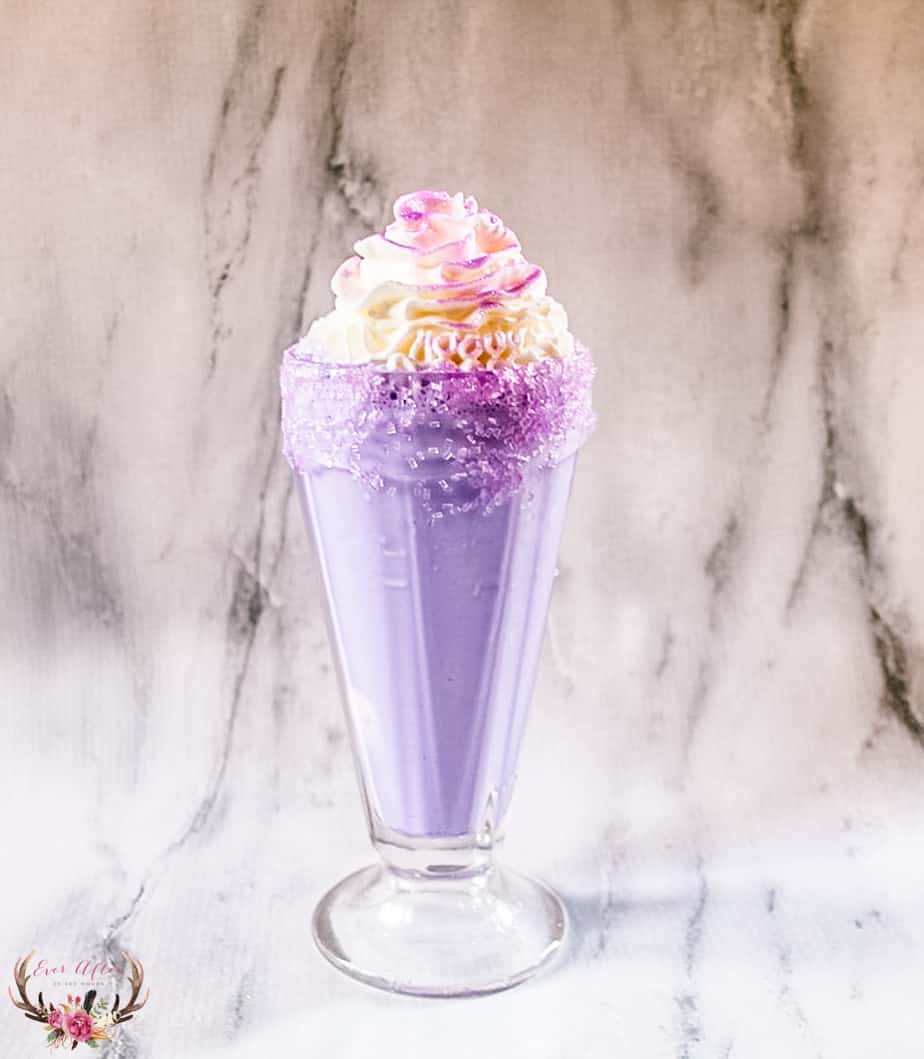 Directions
Place the milk, food coloring, ice cream and vanilla in a blender and combine until smooth. I used 2 drops of purple food coloring.
Dip the top of your serving glass in a small amount of milk to wet the edge and roll in sprinkles. I used purple sanding sugar.
Pour in the milkshake.
Top with the whipped cream and sprinkle with edible glitter if desired.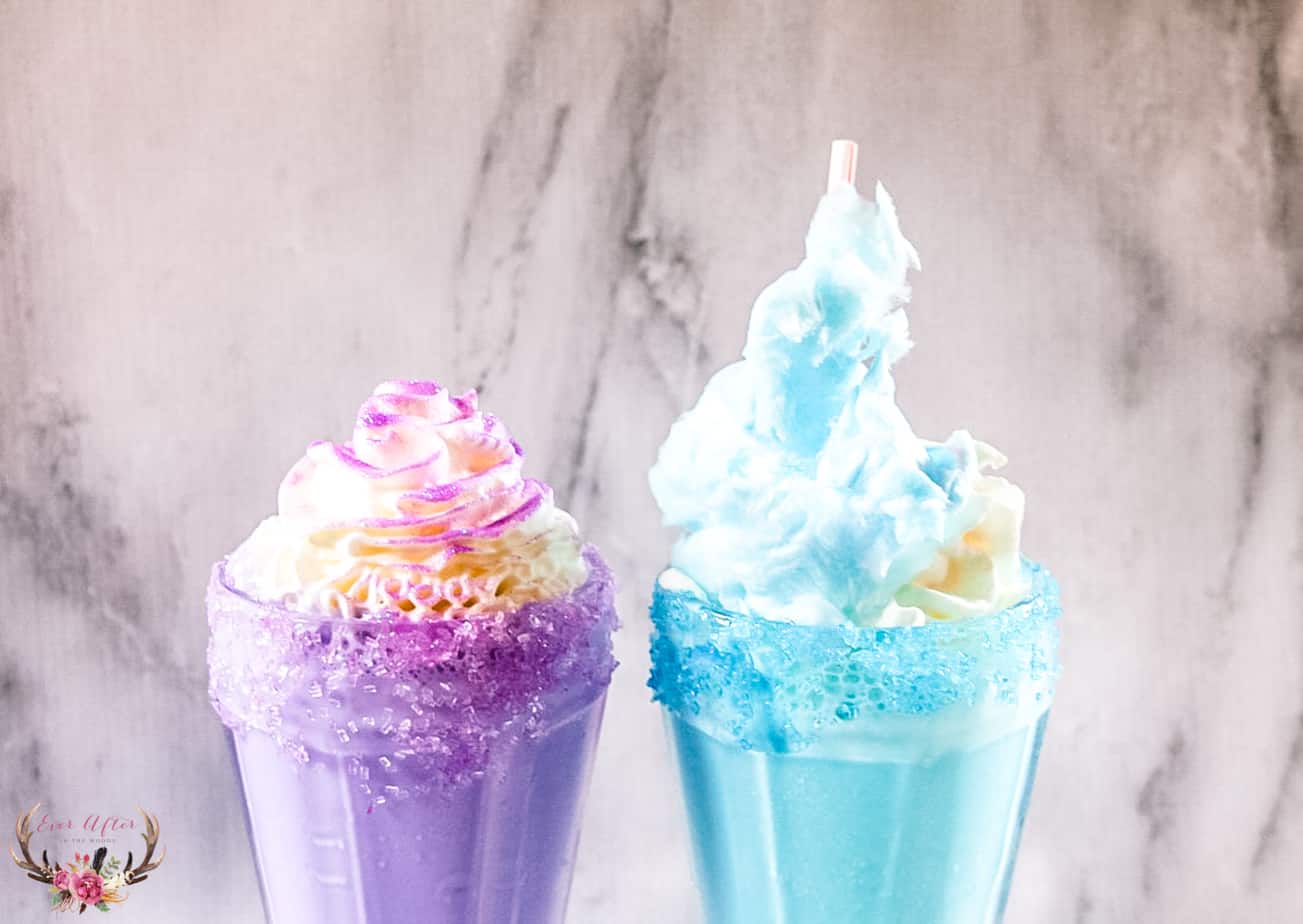 These are the ultimate freak shakes for watching Descendants 3. I don't know about your house but we have been looking forward to this new movie for many, many months.
We are so excited to see our favorite characters: Mal and Evie and everyone else too. I am sure that we will be singing and doing the choreography for this Descendants movie on repeat at our home in the months to come.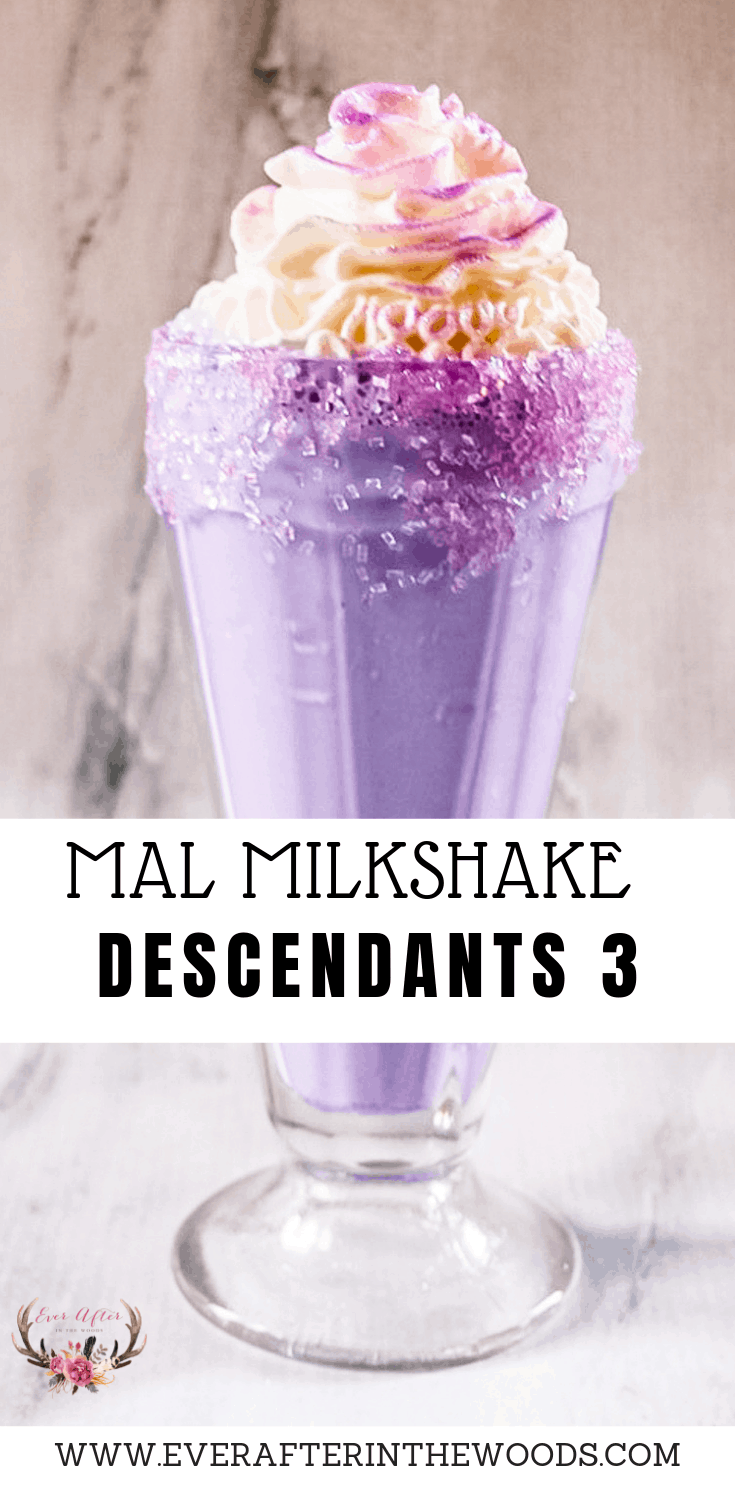 Disney sure knows what it is doing with these movies. I love the style and colors of the different characters in this movie series.
If you liked this recipe, look to these for other Disney Inspired Desserts.
Happy Baking!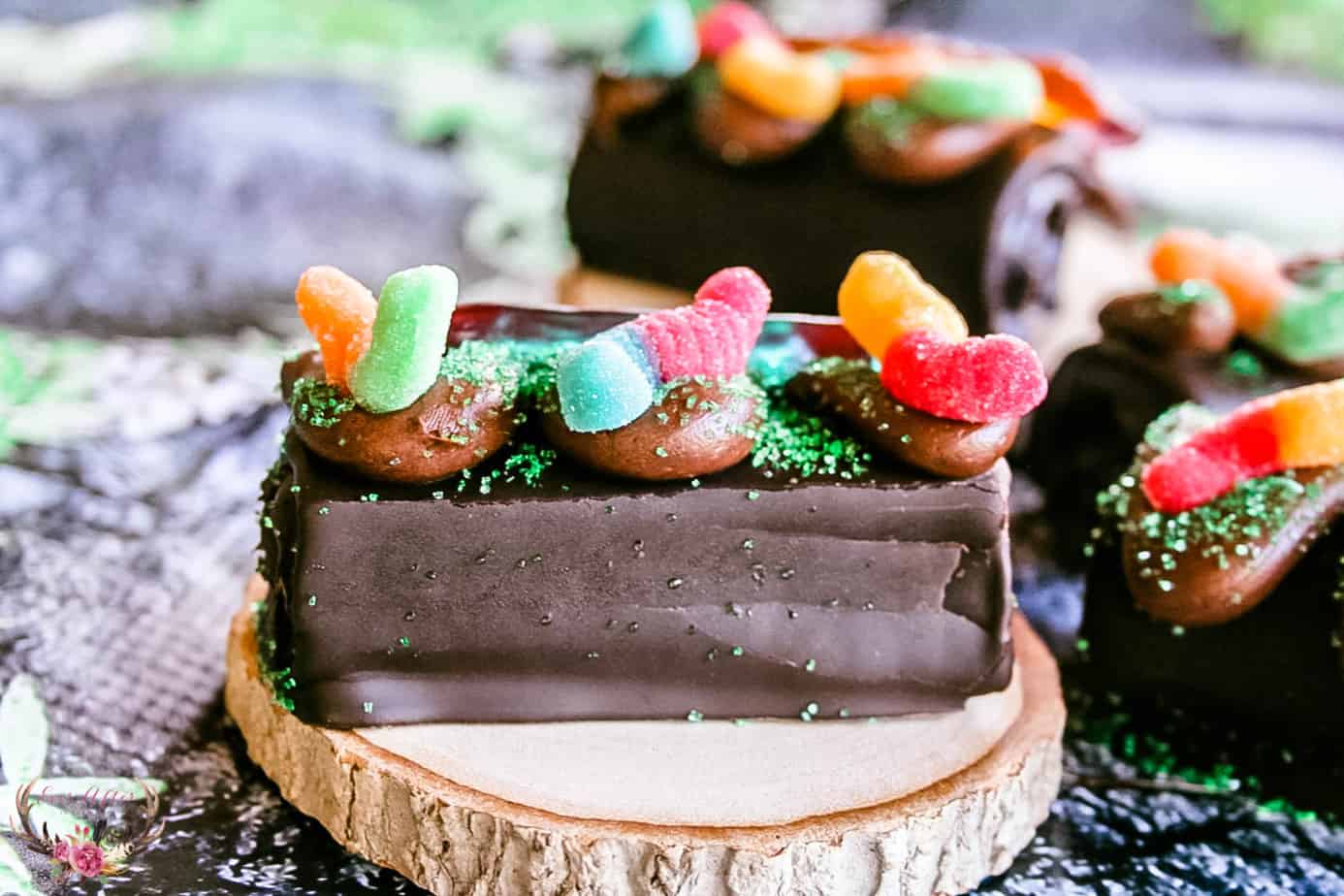 Hades Milk Shake – Descendants 3

Blue Meringue Cookies – Aladdin