These cookies are buttery and rich with a lovely lemon flavor. Grab a cup of tea and enjoy the sweet lemon flavor.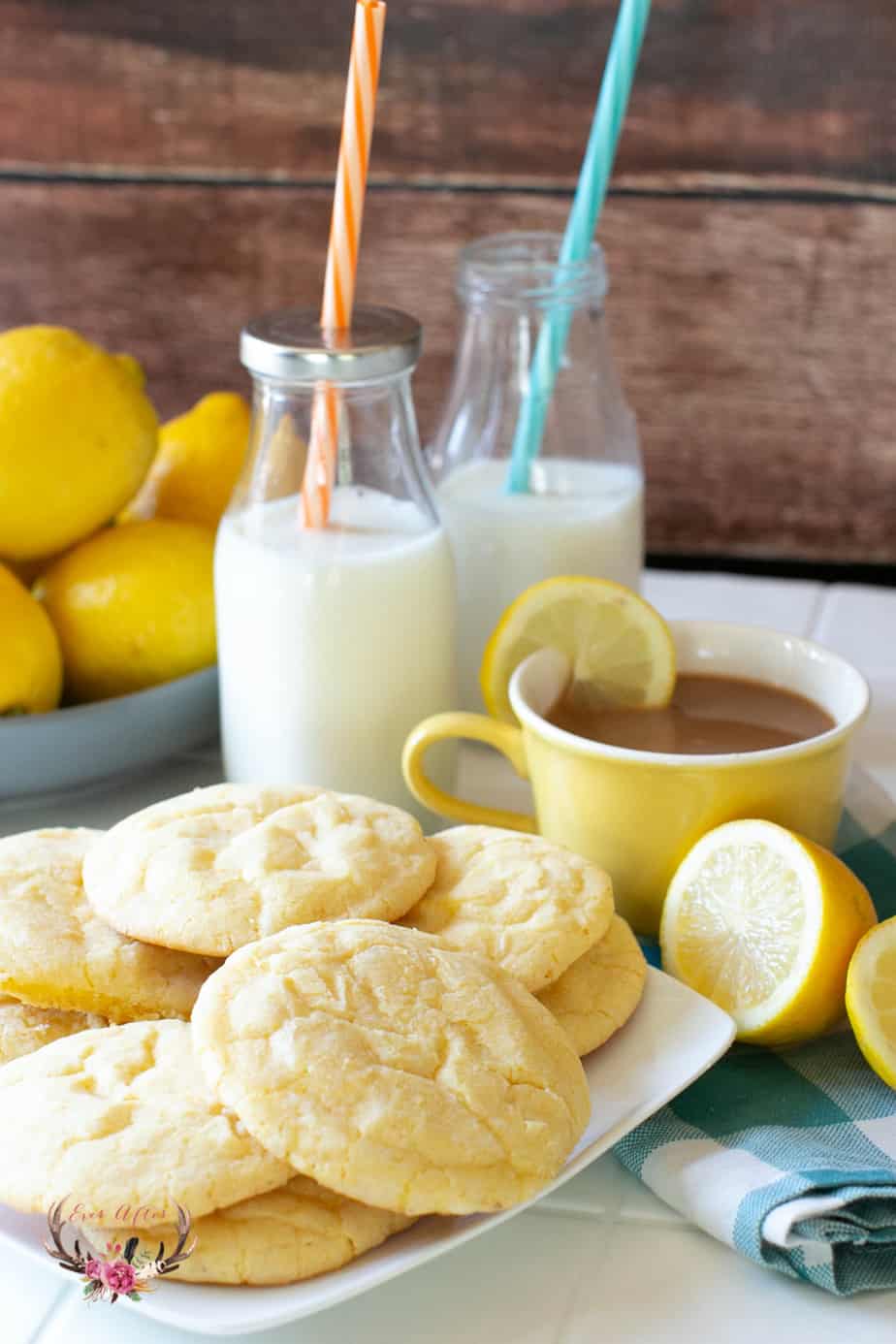 Lemon Sugar Cookie Recipe
These cookies are light and airy and are the perfect choice to have with an afternoon cup of tea. Make these ahead of time for when you are having company or an outdoor picnic.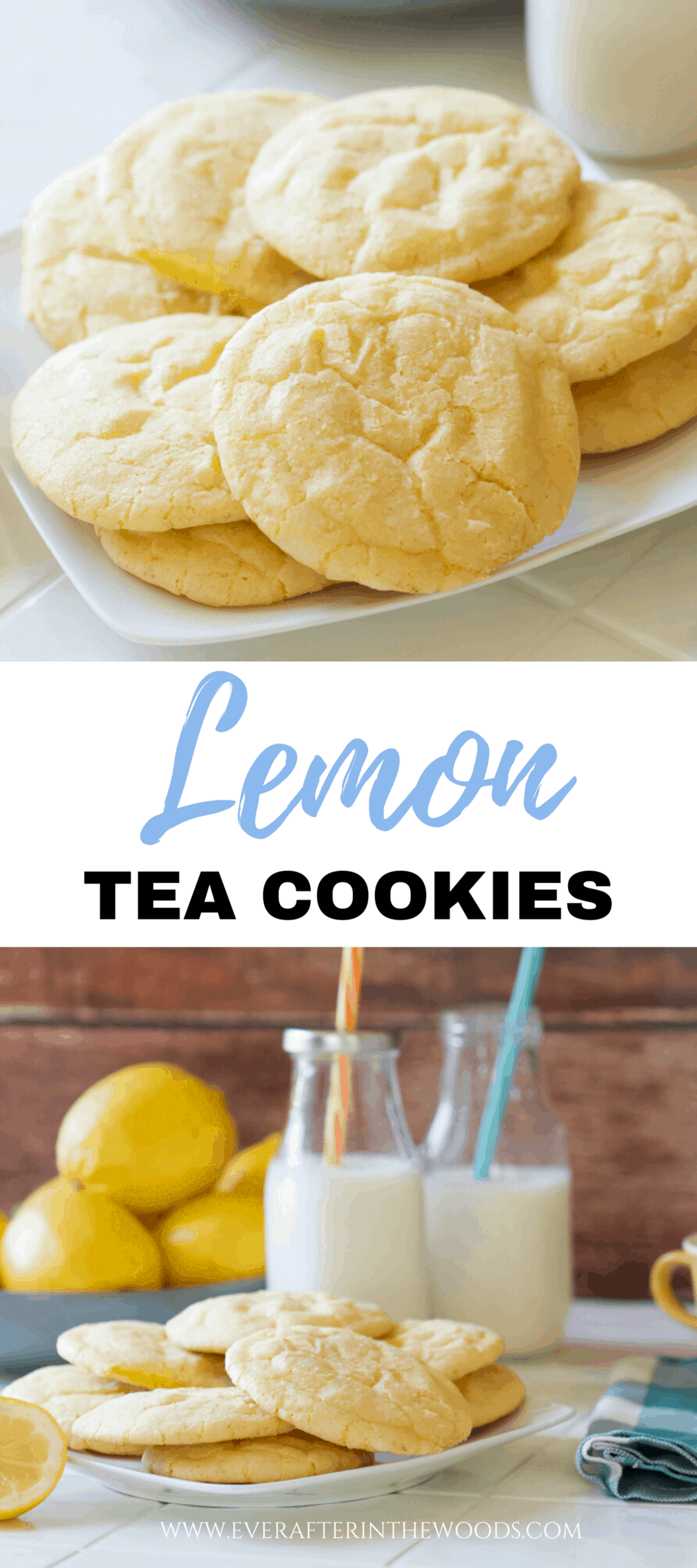 Lemon Tea Cookie
Ingredients:
½ cups softened butter
1 cup granulated sugar
½ teaspoons vanilla extract
1 medium sized egg
1 teaspoon lemon zest
2 tablespoons fresh lemon juice
¼ teaspoons salt
¼ teaspoons baking powder
⅛ teaspoons baking soda
1-½ cup all-purpose flour
½ cups powdered sugar
Optional: yellow food coloring to enhance color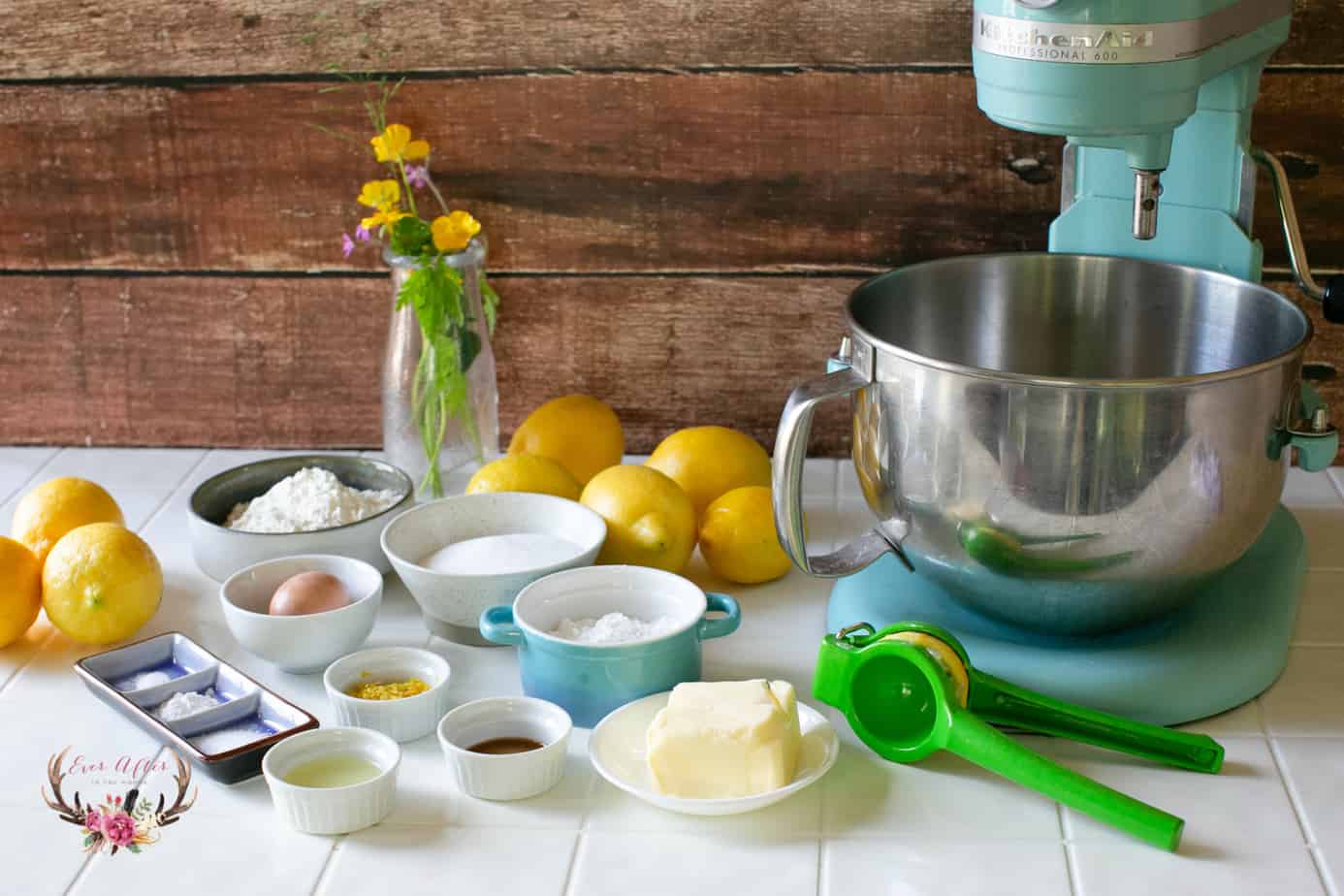 Directions
Preheat oven to 350 degrees. Grease cookie sheets or line with wax paper.
In a large bowl, cream butter and sugar. Add in vanilla, egg, lemon zest and lemon juice. Scrape sides and mix again.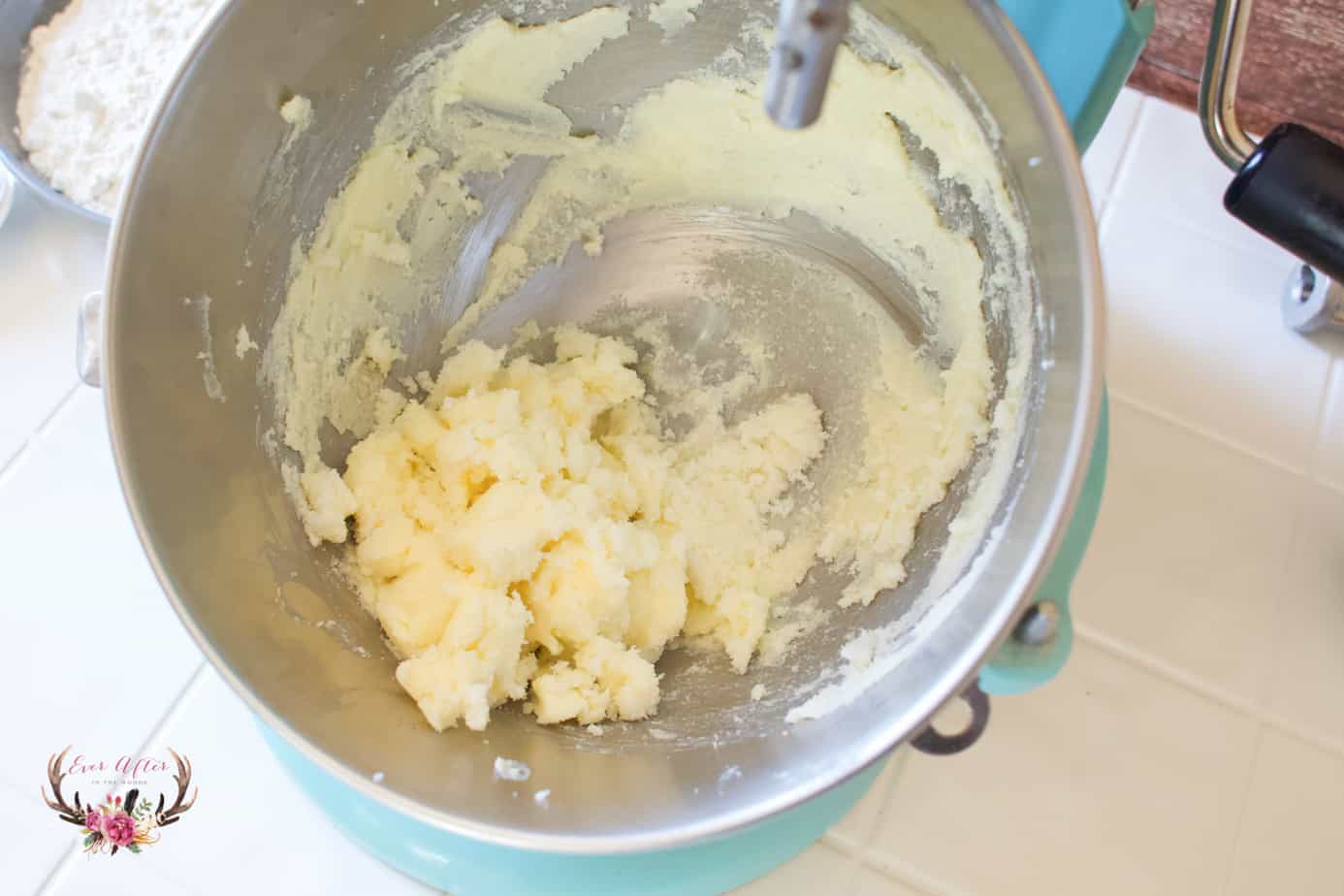 In separate bowl, combine flour, salt, baking soda, and baking powder. Slowly add to wet ingredients and mix, scraping the sides occasionally.
Add food coloring if desired.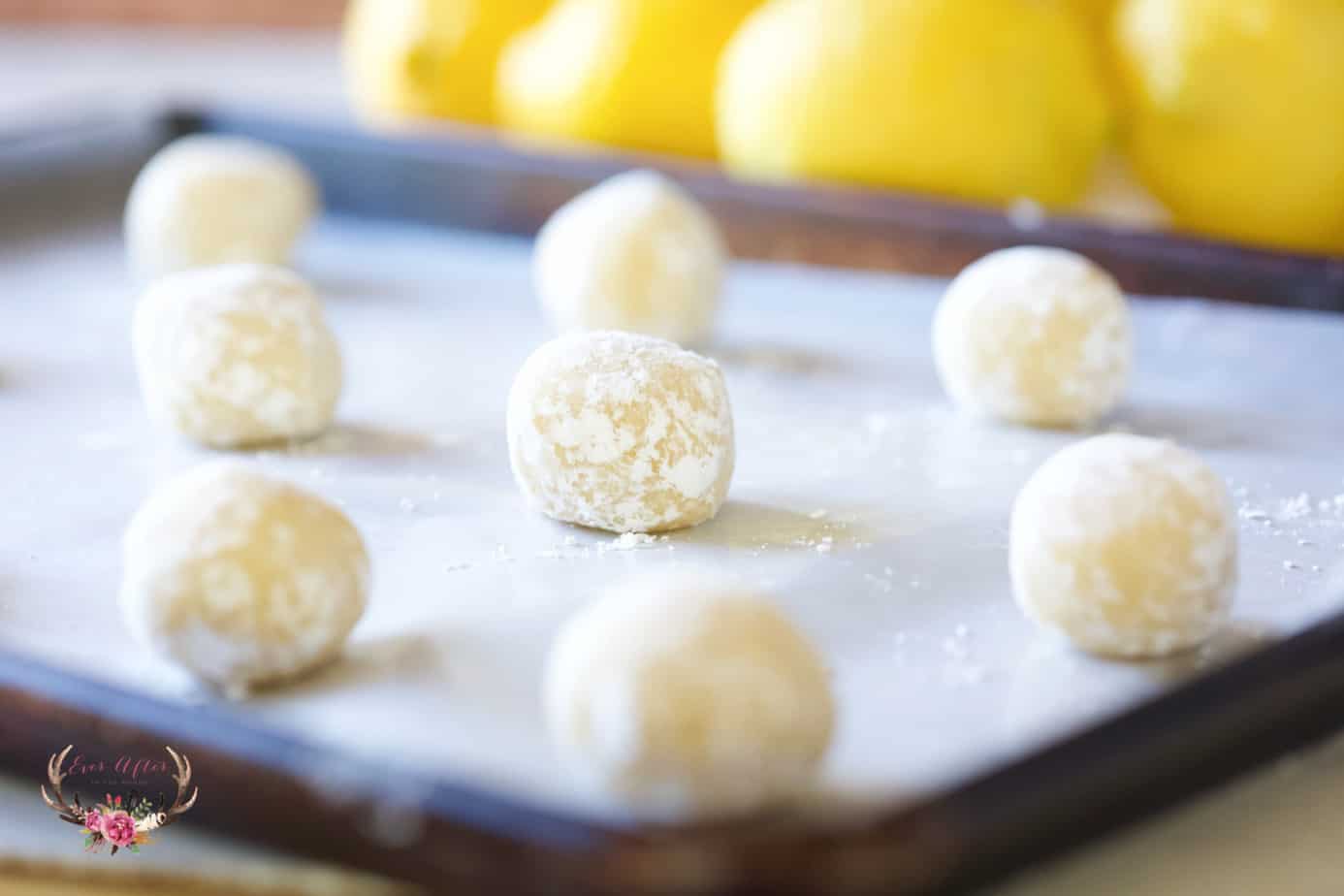 Pour powdered sugar into bowl. Roll a heaping teaspoon of dough into a ball and roll in powdered sugar to coat. Place on the baking sheet and repeat with remaining dough.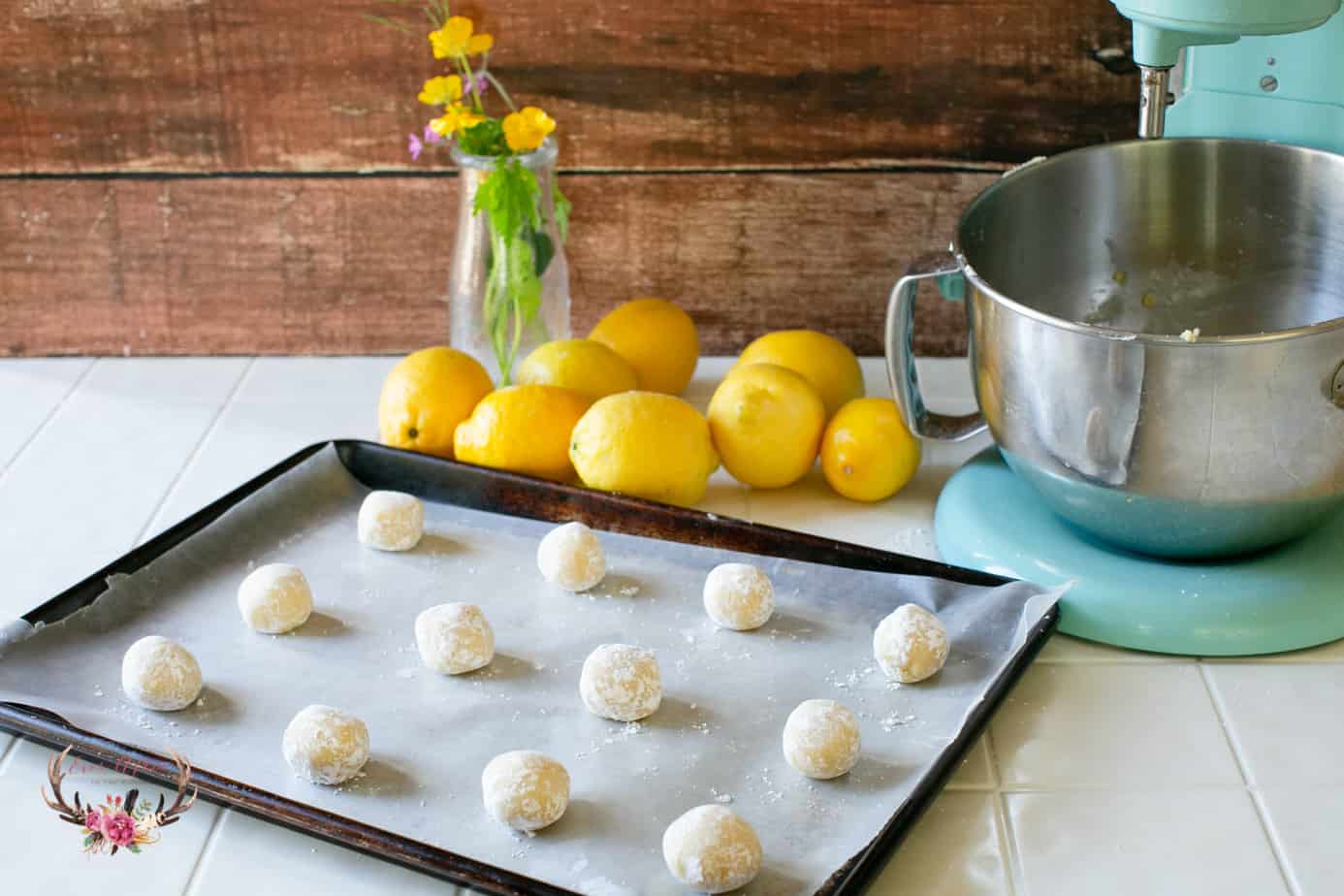 Bake for 9-11 minutes or until bottoms begin to barely brown. Remove from oven and cool cookies for several minutes before moving to cooling rack.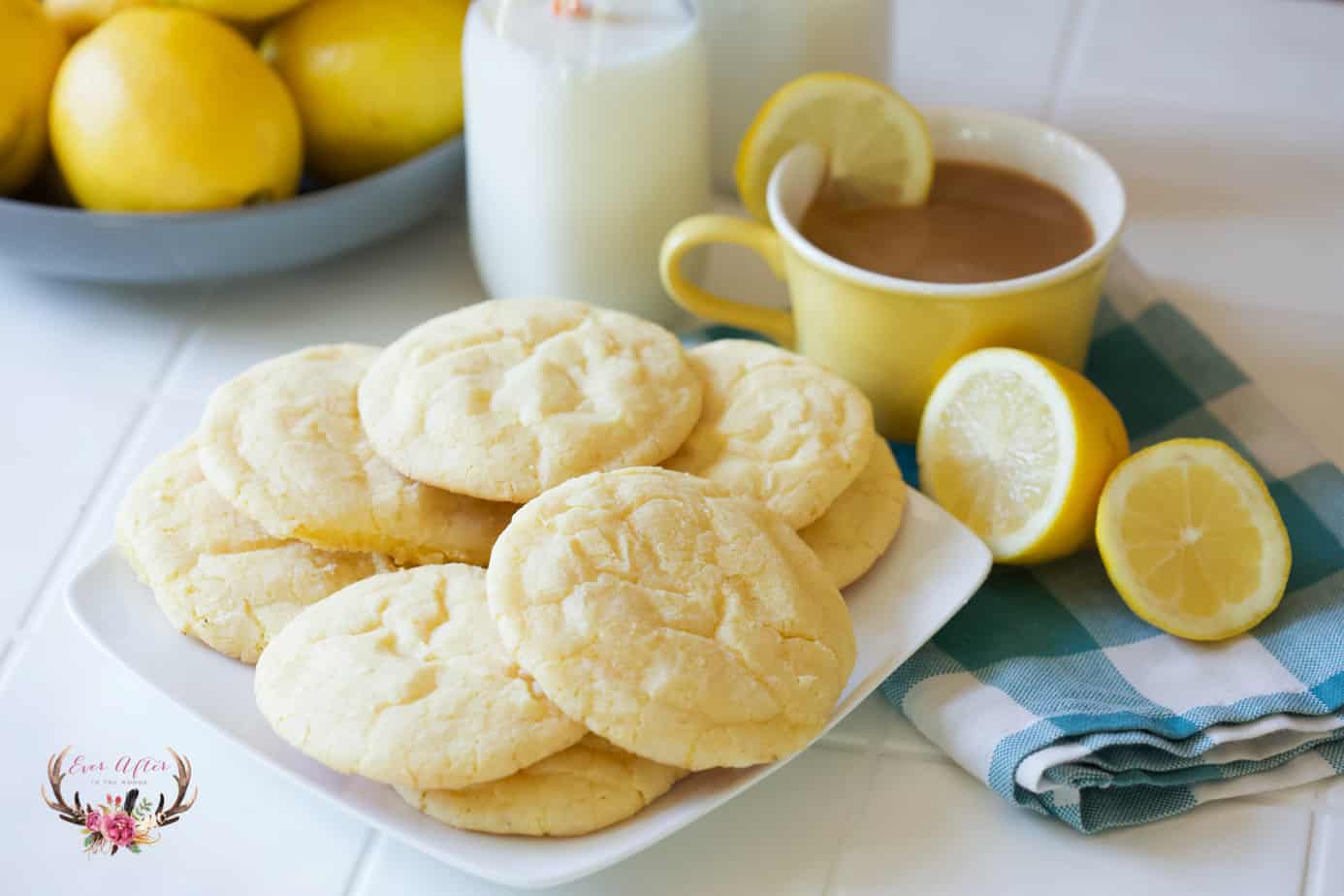 These cookies are the perfect recipe  to make this Summer. They pack up perfectly if you are headed out to the park, lake or camping. These cookies would also ship perfectly if you need to send cookies to a loved one.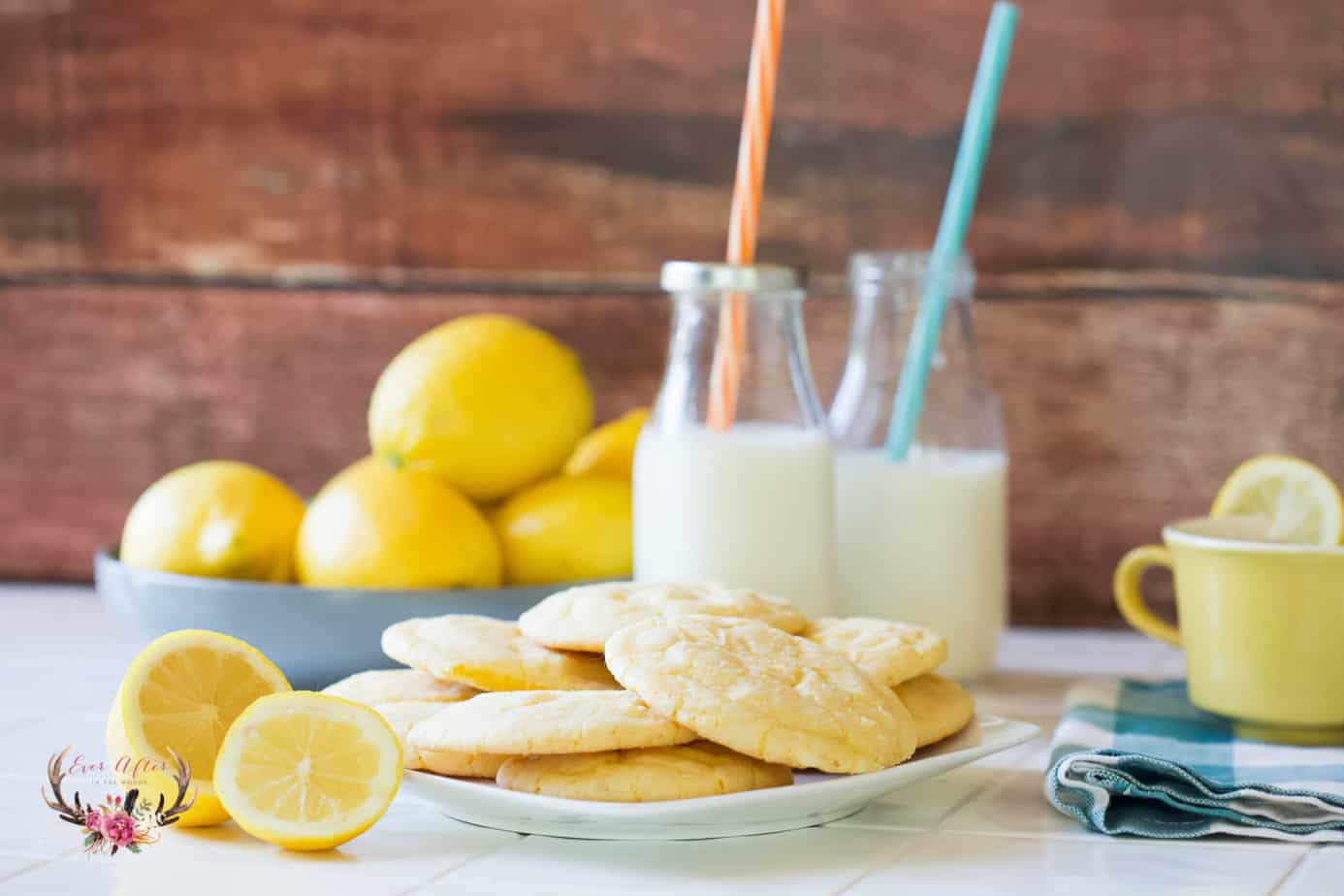 Happy Baking!
Have a look at this lemon ricotta cake from my friend, If You Give A Blonde A Kitchen
Other cookie recipes to try from Ever After in the Woods