Fall is the perfect season to bake and I love anything that has pumpkin and spices in it. The house smells so good with the aromas of cinnamon, nutmeg and more. My husband loves a good bread recipe. He has it for breakfast or an afternoon snack with a steaming hot cup of coffee and this Pumpkin Cheese Cake Swirl Bread is no exception!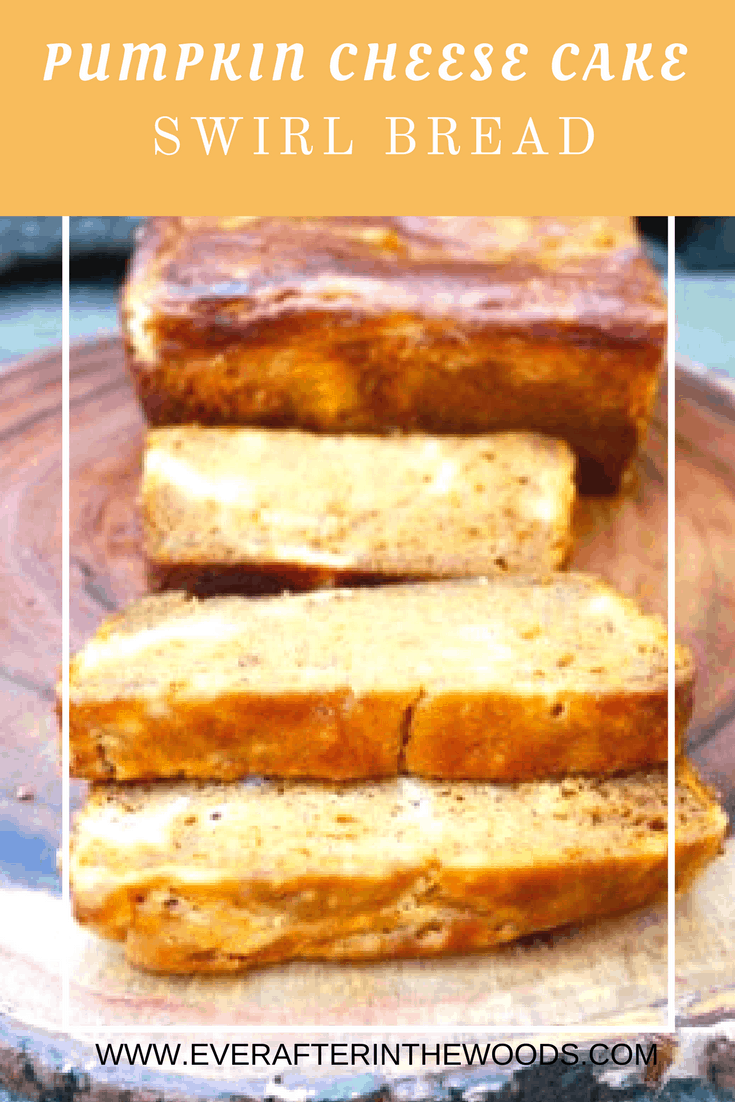 This is perfect to slice and put in lunch boxes too. The kids love having a homemade treat for their lunches or snack. I have a bunch of other pumpkin recipes or even apple recipes that you can try as well.

Pumpkin Swirl Cheesecake Bread
Ingredients
for the batter-
1 15 oz can pureed pumpkin
1 cup applesauce, unsweetened
2 eggs
1-1/2 cup flour
1 cup sugar
1 teaspoon baking soda
1 teaspoon cinnamon
1/2 teaspoon nutmeg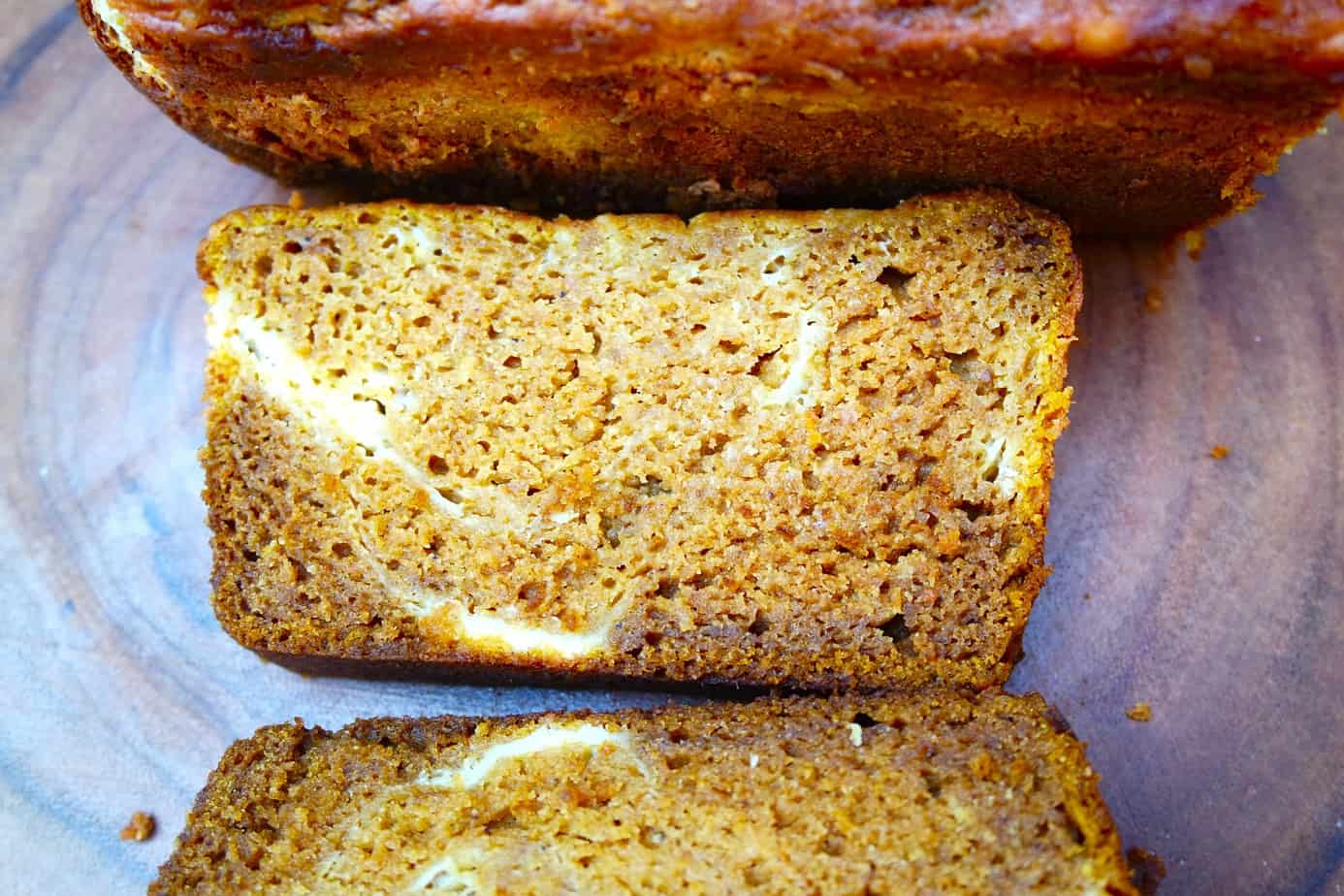 for the cream filling-
8 oz cream cheese, room temperature
1/4 cup sugar
1 egg
1 teaspoon vanilla extract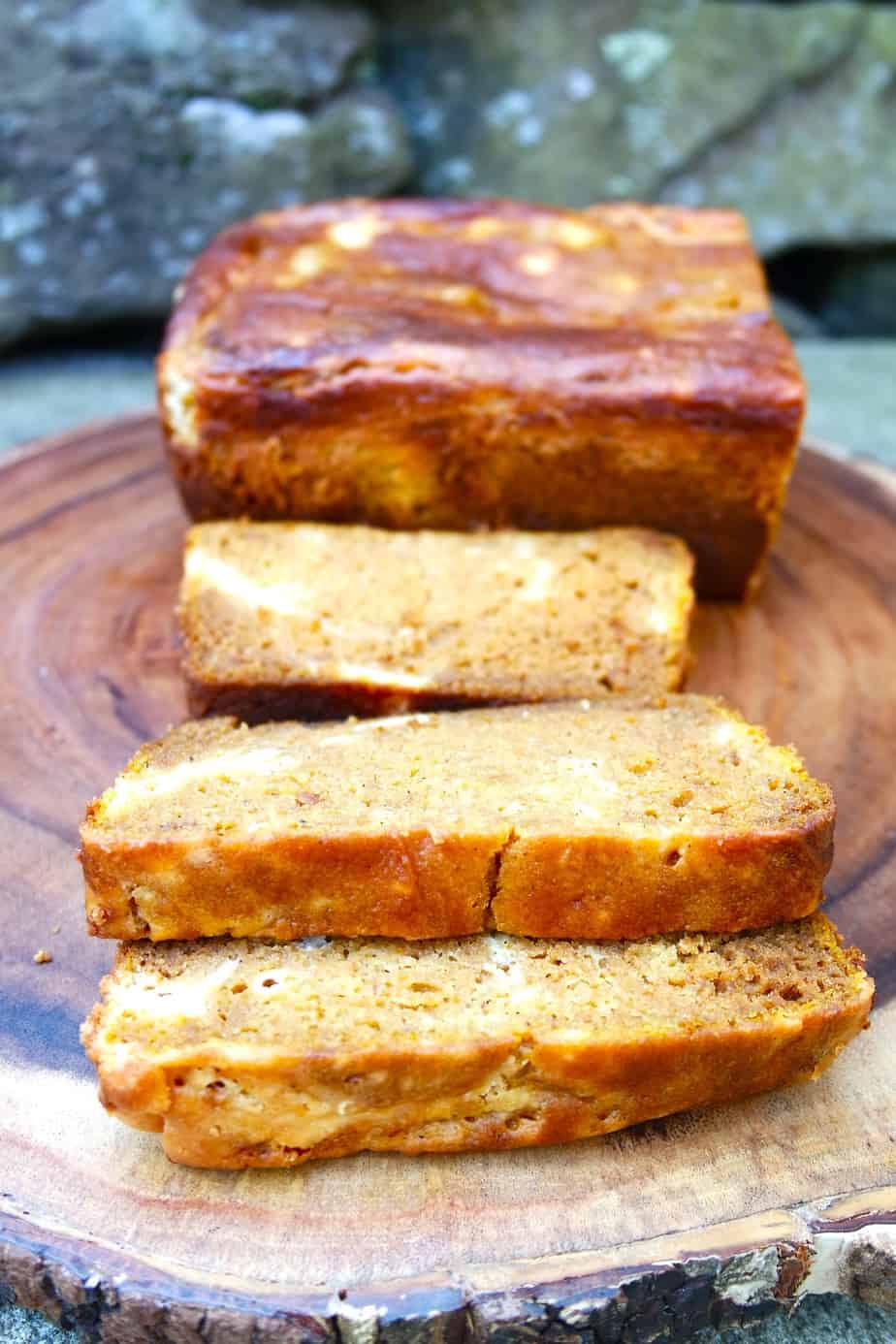 Directions
Preheat oven to 350. Spray a 9″loaf pan with non-stick spray. Set aside.
For the batter- In an electric mixer with a paddle attachment, beat combine the wet ingredients until smooth. Add the dry ingredients until combined.
Pour batter into loaf pan.
For the cream cheese filling- Clean the bowl of the mixer for the cream cheese filling. Beat all ingredients until smooth and creamy.
Pour the cream cheese filling on top of the batter in the loaf pan.
Using a spatula, combine the cream cheese filling with the batter beneath so it appears swirled.
Bake in oven for 70 minutes or until a toothpick comes out clean from center. Do not over bake.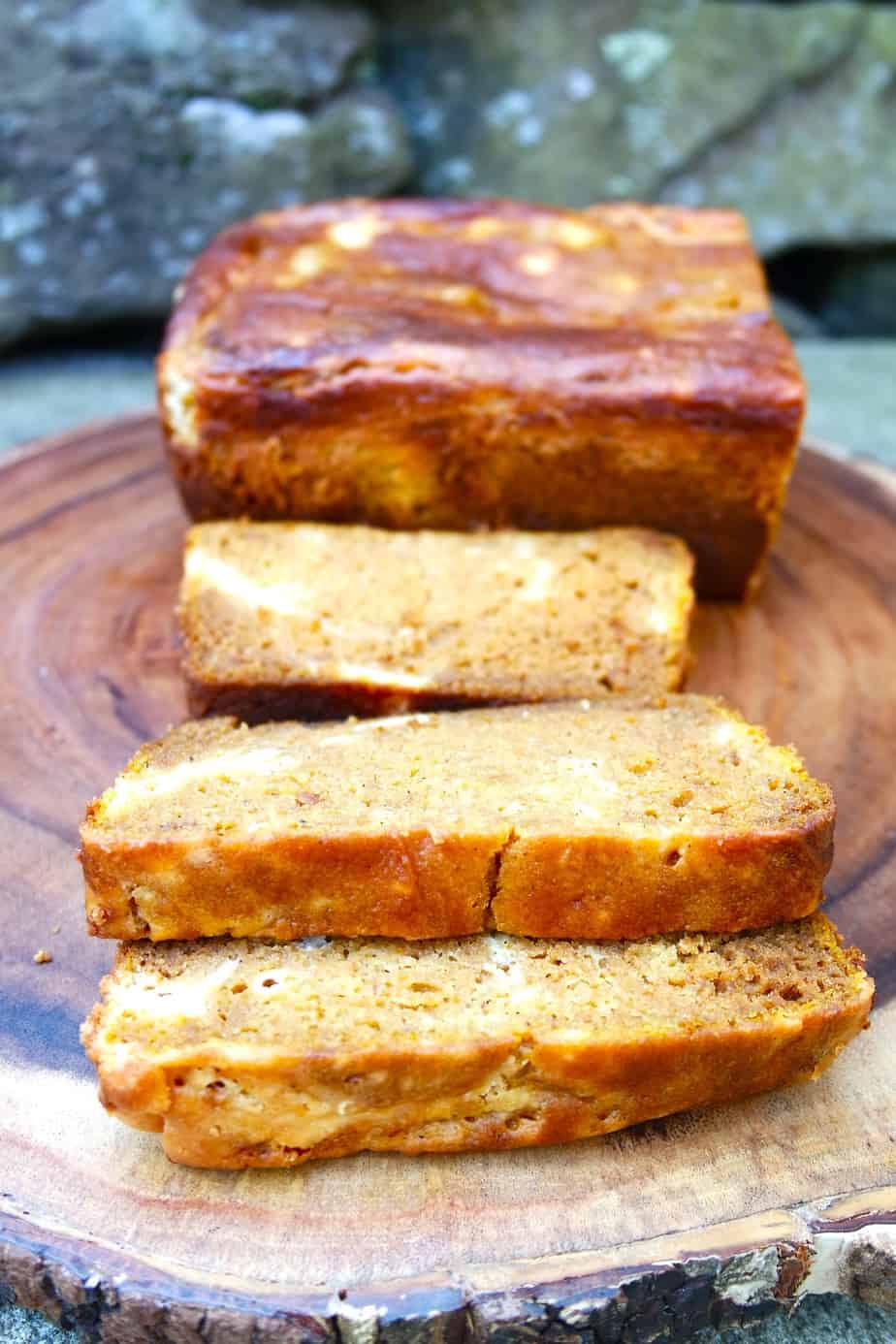 If you liked this pumpkin cookie recipe, have a look at our other fall recipes: