Cupcakes with Sprinkles
The Best Birthday Party Cupcakes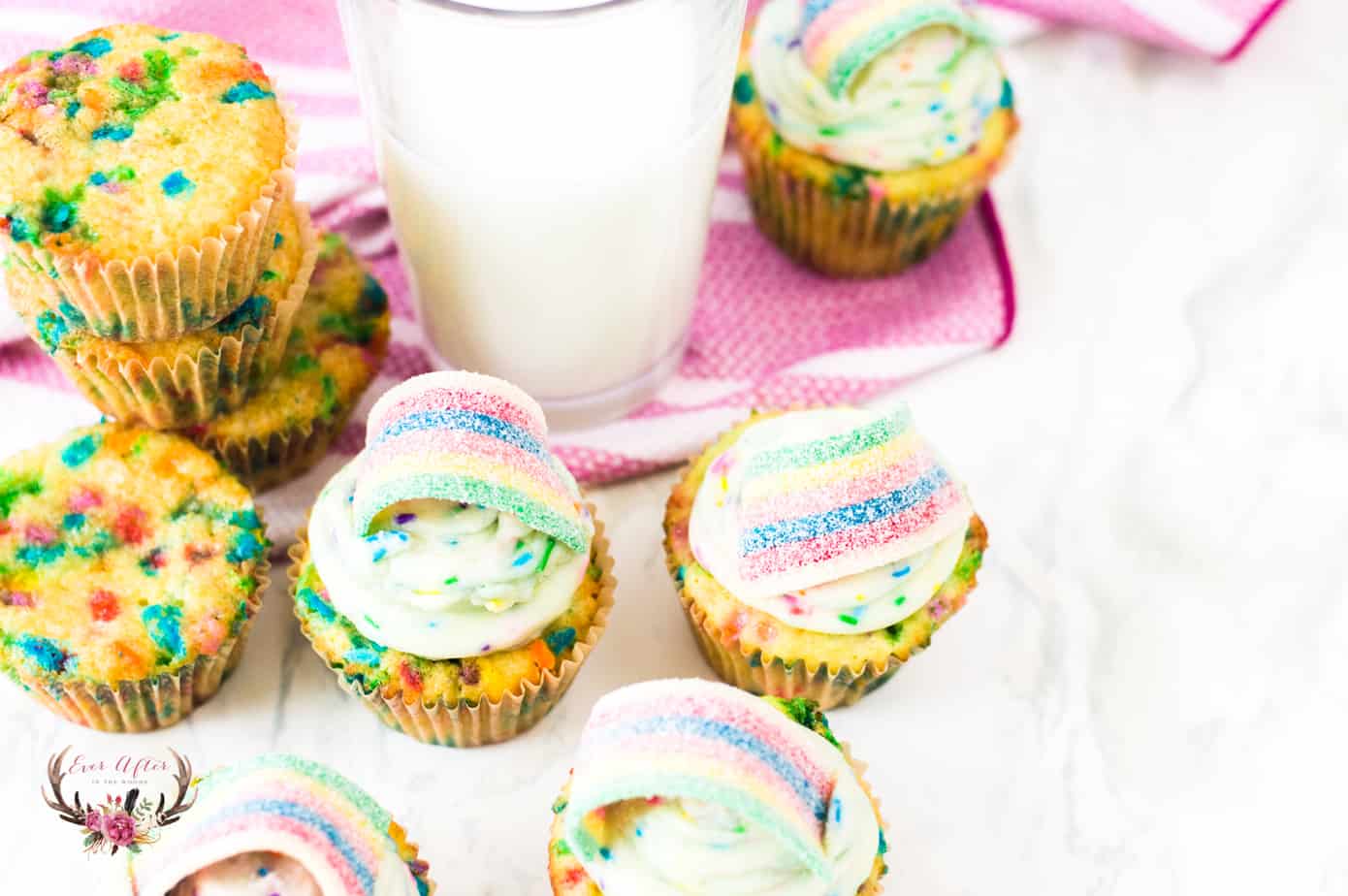 The ultimate funfetti cupcakes that are perfect no matter what celebration you are celebrating. From birthday parties to baby showers these rainbow sprinkle cupcakes are delicious and moist.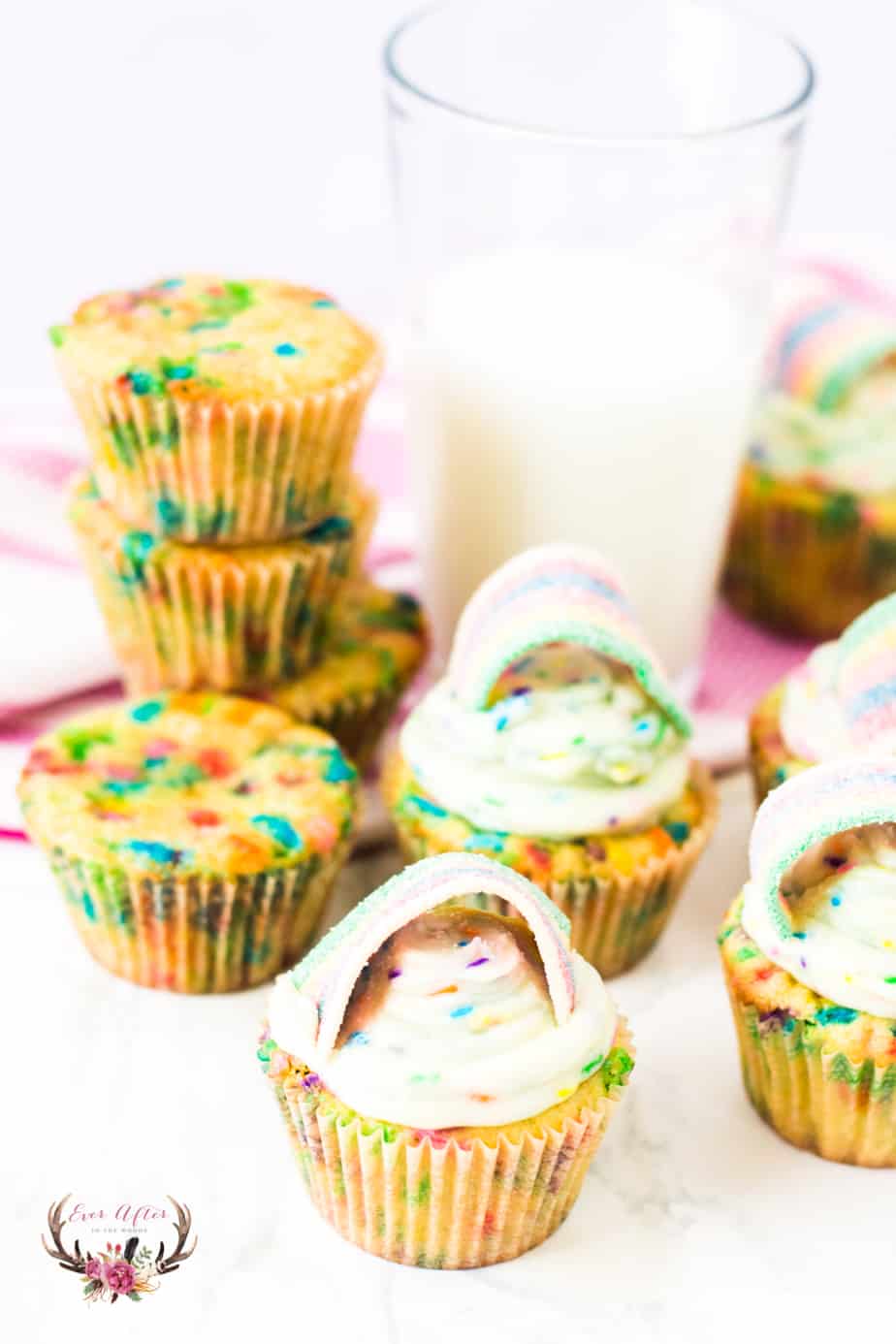 These sprinkle cupcakes are perfect for a rainbow themed party and so much more.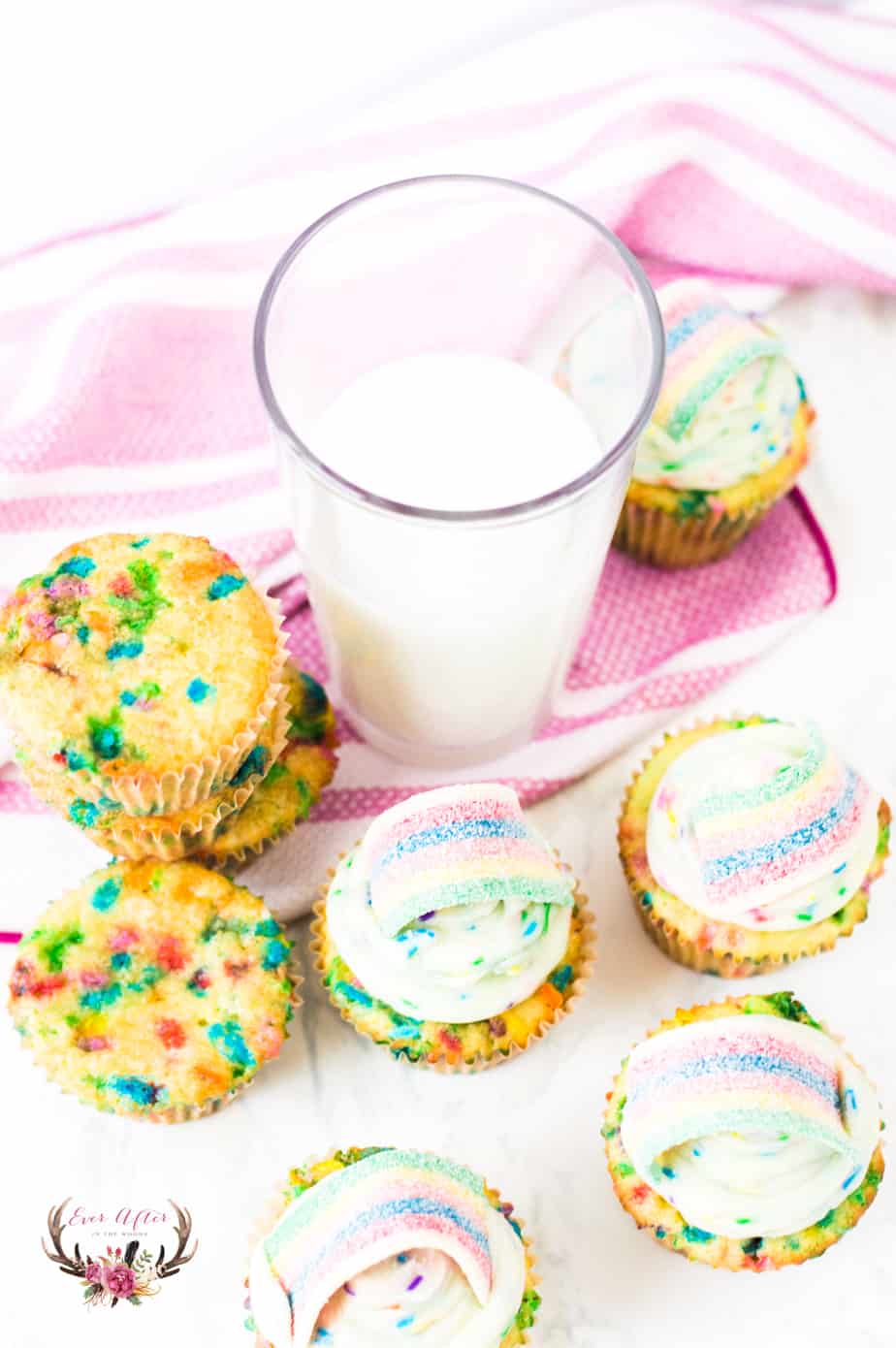 The ultimate funfetti cupcakes!
Click To Tweet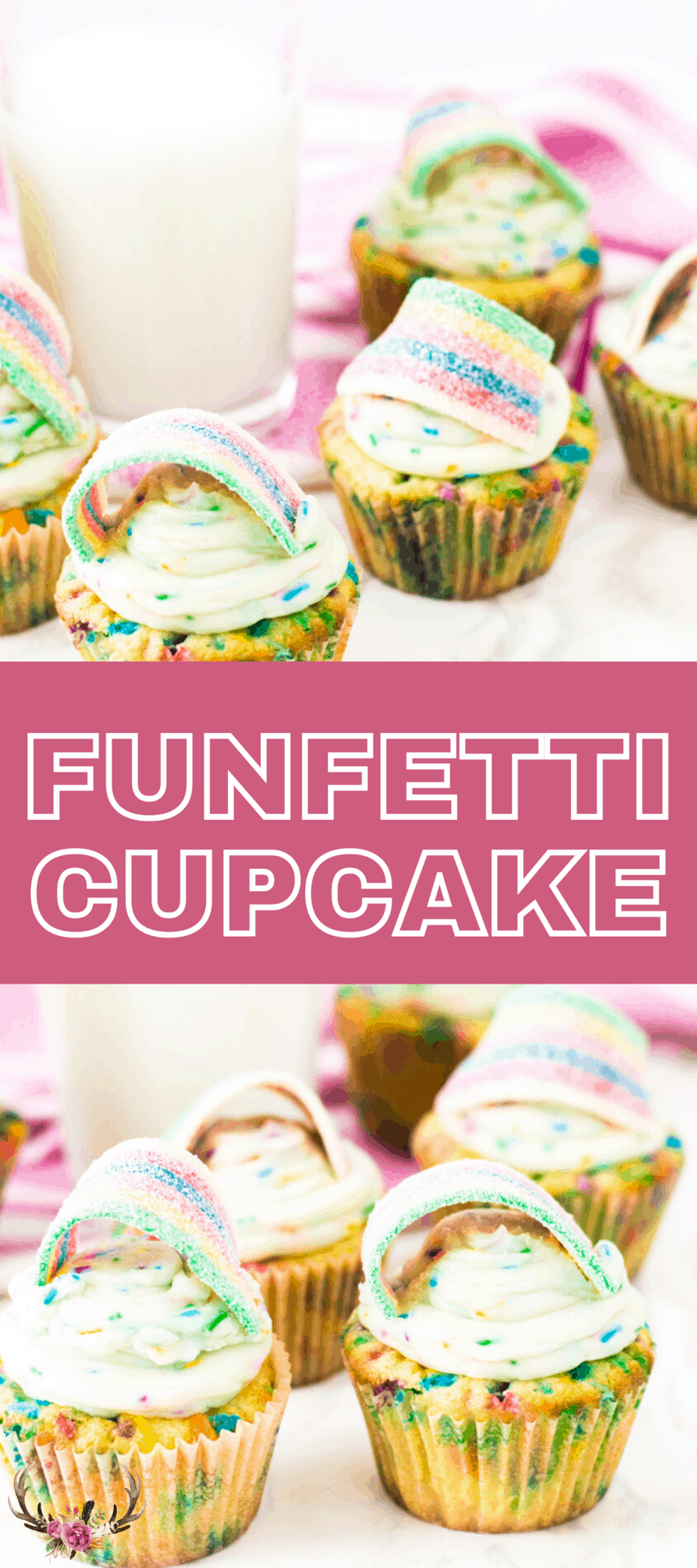 Funfetti Cupcakes
Ingredients
For the cupcakes
1 cup sugar
1 large egg, room temperature
1 stick unsalted butter, melted and cooled (approx. ½ cup)
1 tsp vanilla extract
¼ cup sour cream
1 ½ cups all-purpose flour
1 tsp baking powder
¼ tsp baking soda
Pinch salt (about ½ tsp)
½ cup milk
½ cup multicolored sprinkles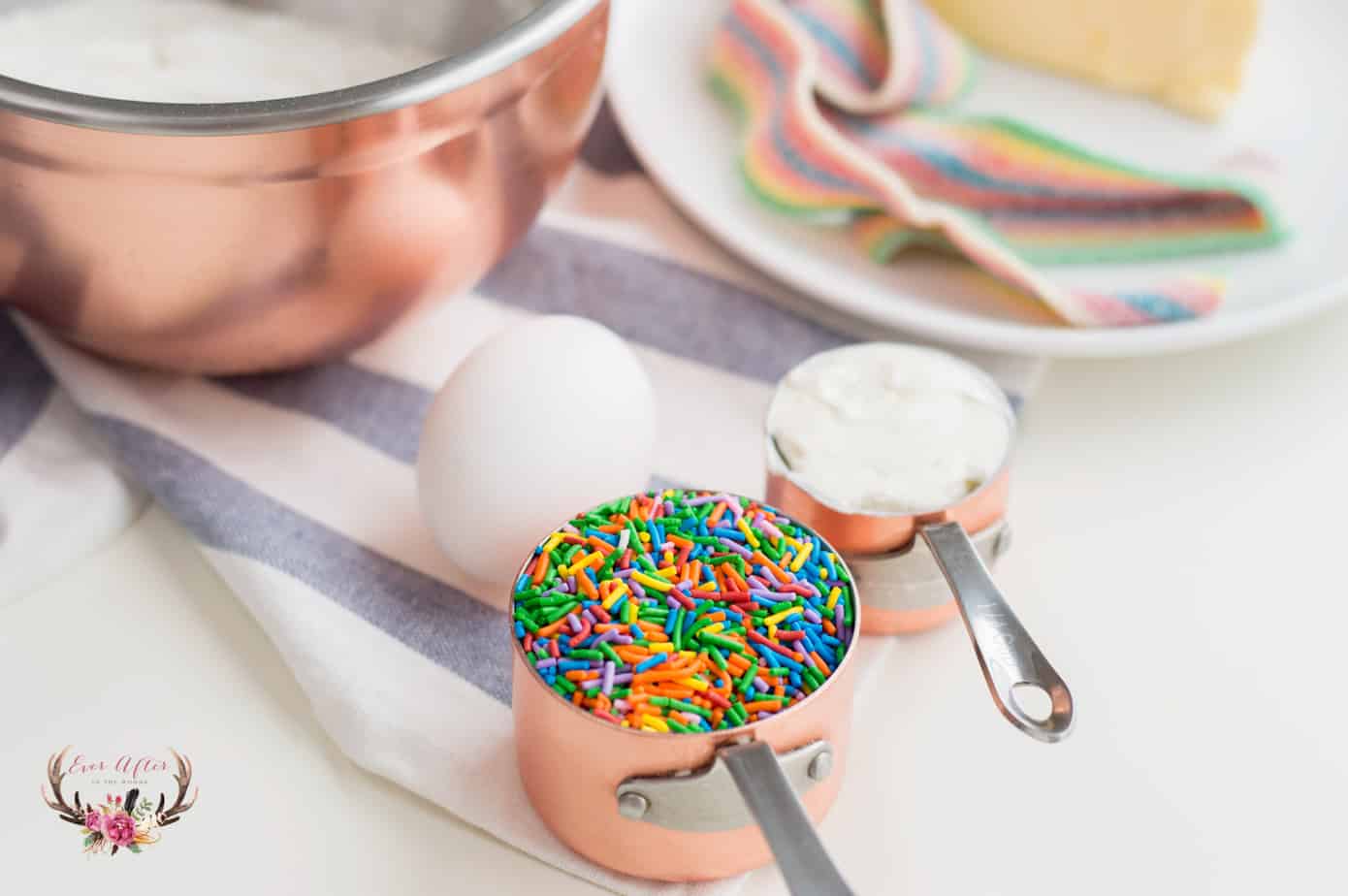 For the decorations
1 stick unsalted butter (about ½ cup), softened
2 cups confectioners' sugar
2-3 tbsp milk
3 tbsps multicolored sprinkles
12-15 rainbow candy strips, cut into 3 inch pieces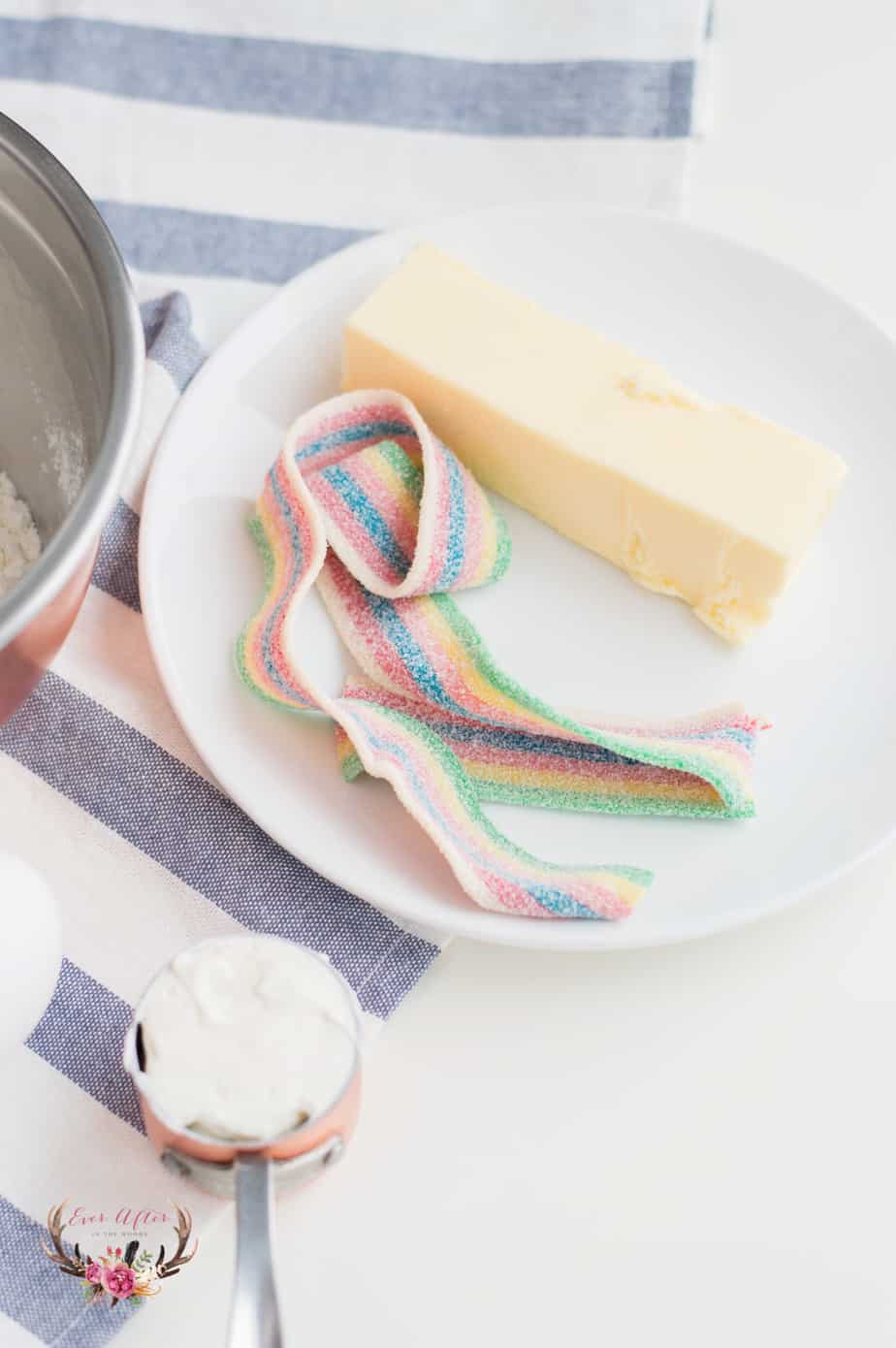 Yields: 12 to 15 cupcakes
Directions:
Preheat oven to 350 degrees F.
Line a muffin tin with paper liners and set aside.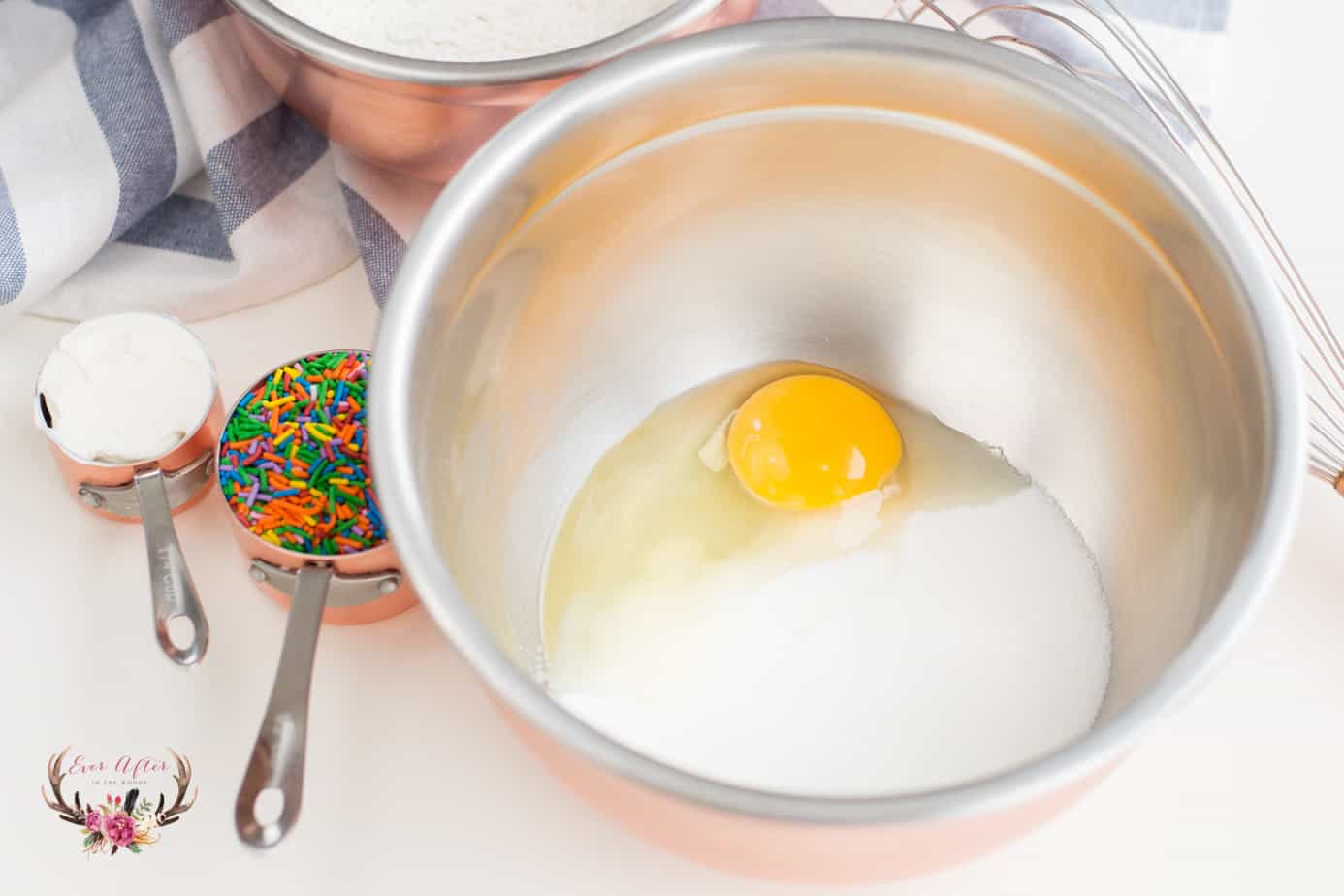 In a large bowl, cream together sugar and egg.
Add melted butter, vanilla and sour cream. Mix until all ingredients are well-incorporated.
In a separate bowl, whisk together all dry ingredients: flour, baking powder + soda and salt.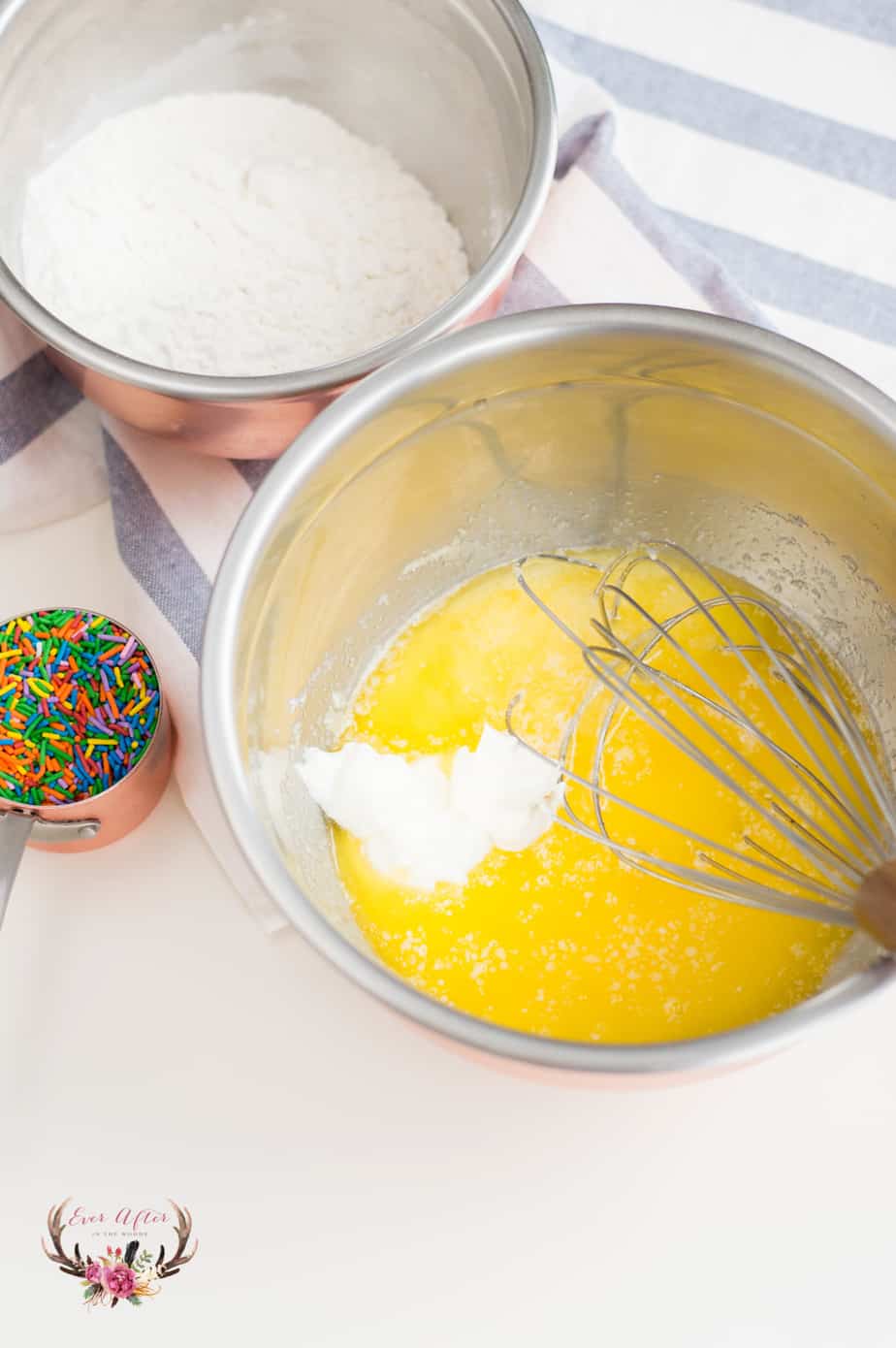 Slowly mix dry ingredients into wet ingredients, alternating with the milk. Mix with a spatula until all ingredients are well-incorporated, forming a cupcake batter.
Gently fold sprinkles into the batter.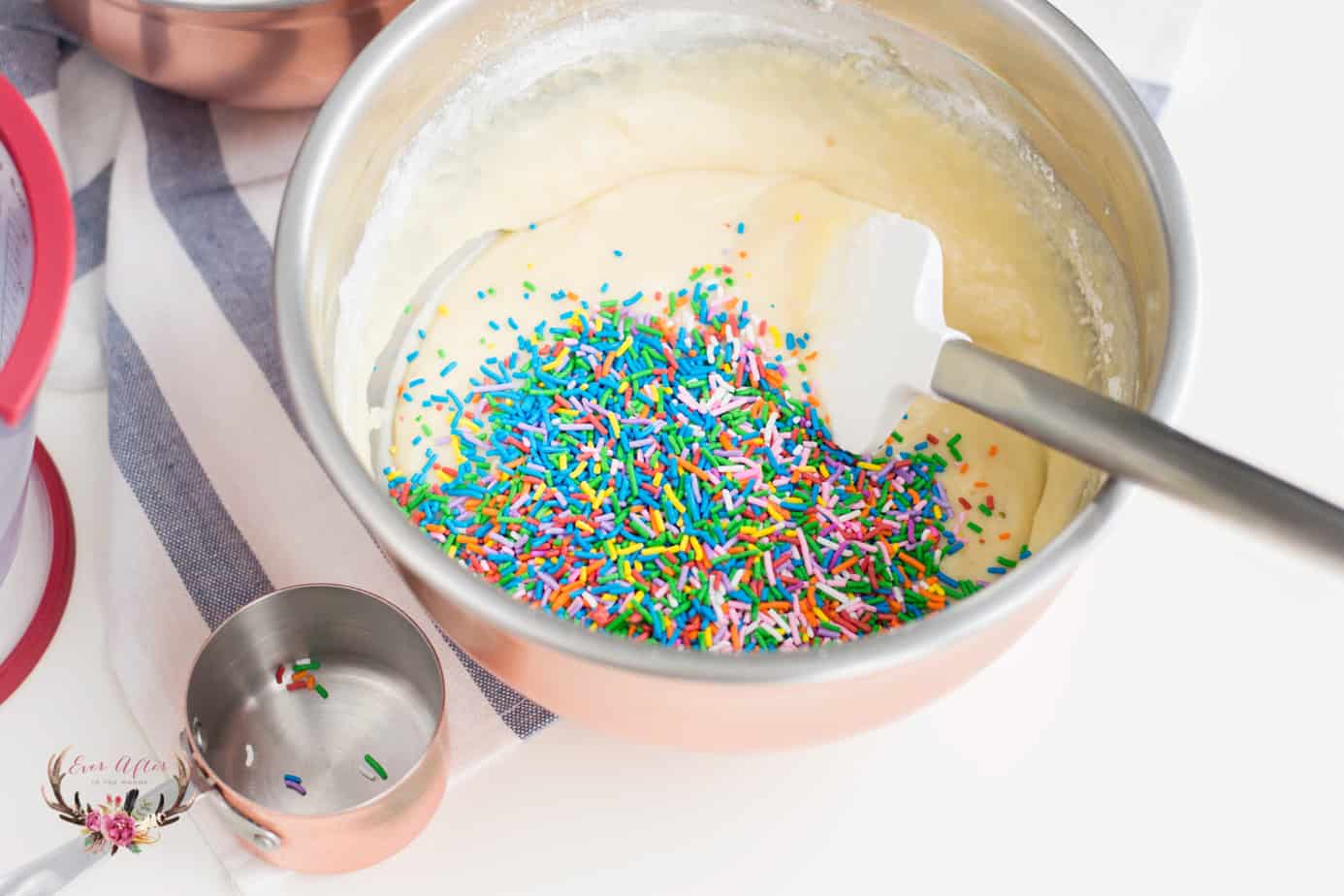 Fill the lined muffin tin with cupcake batter, about 2/3 of the way.
Bake for 15 to 17 minutes. Allow to cool completely on a wire rack before decorating.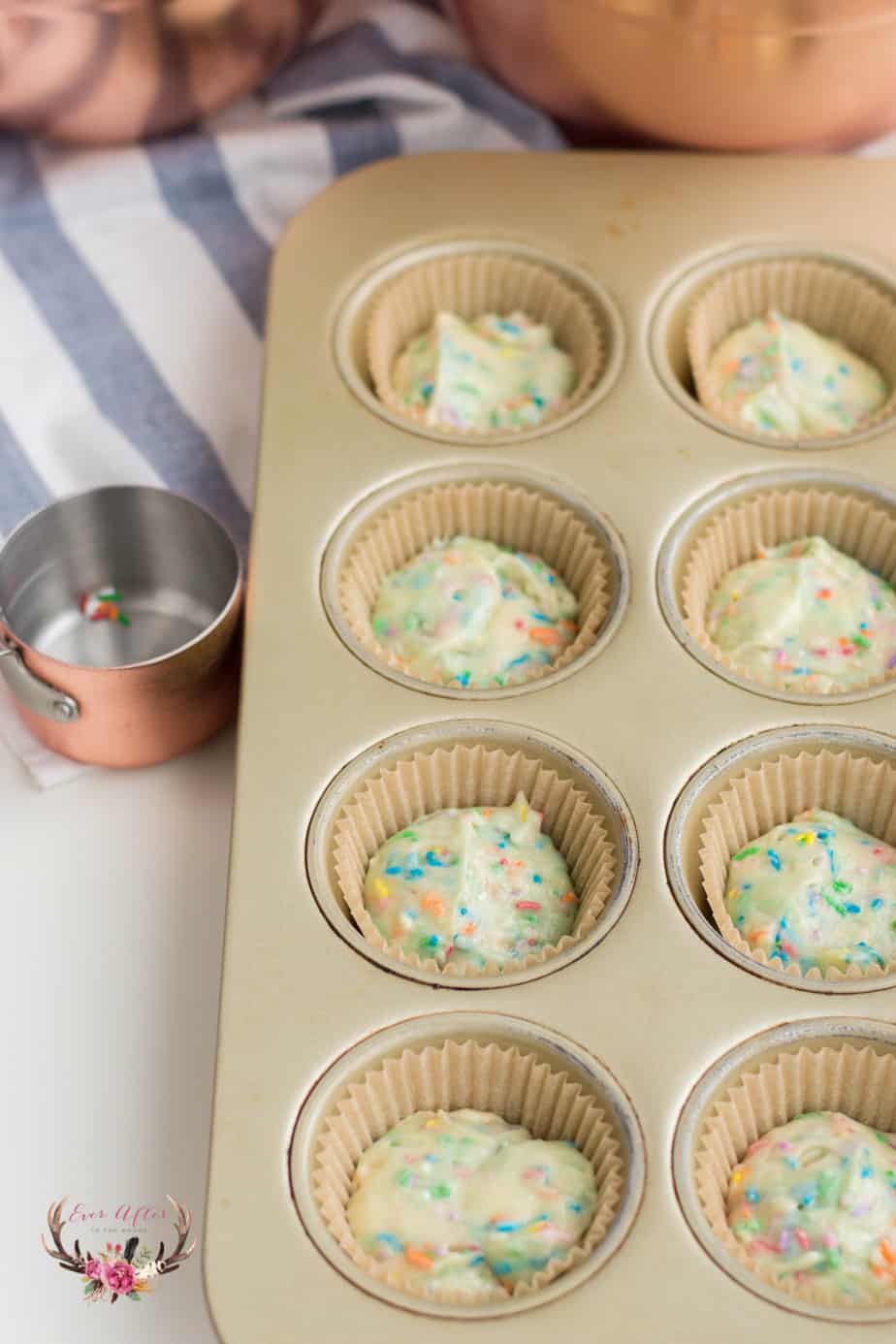 To decorate:
In a large bowl, use an electric mixer to beat together the softened butter, confectioners' sugar and milk. The buttercream is ready once everything is smooth and forms semi-stiff peaks.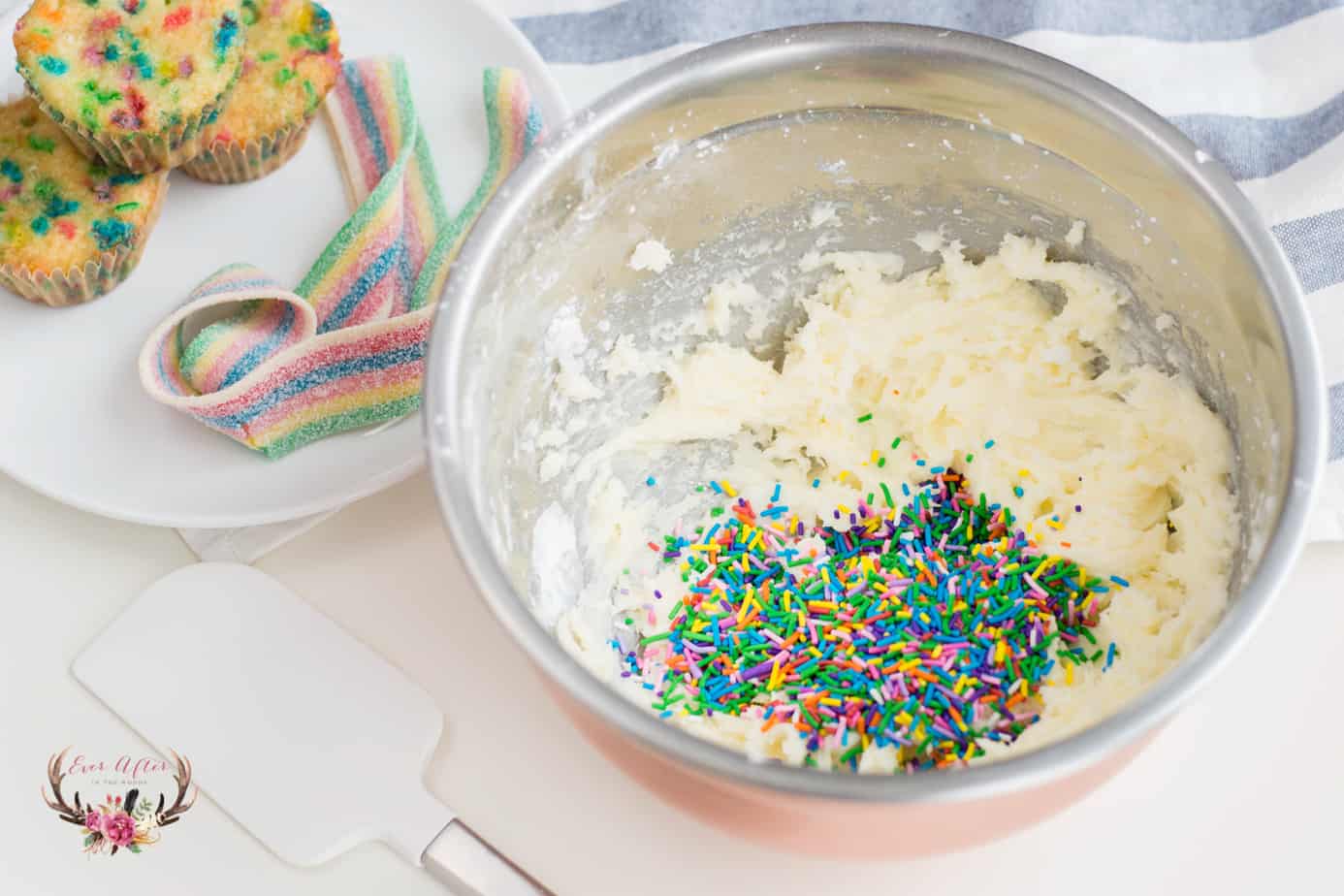 Gently fold sprinkles into buttercream.
Scoop the buttercream into a piping bag, with Wilton tip #12 attached. Frost each cupcake.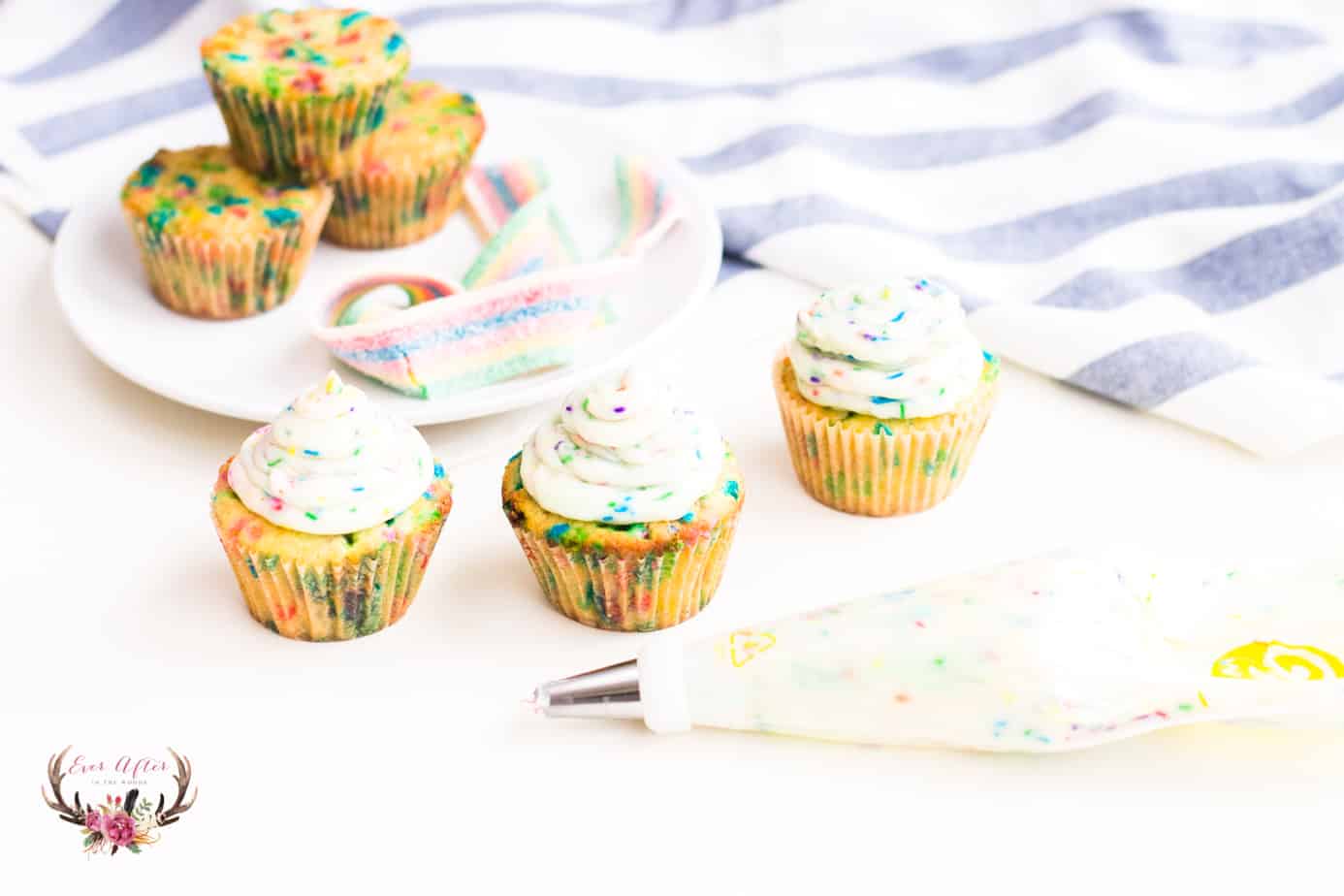 Add a rainbow candy strip on each cupcake, arching it on top to give it a "rainbow" look. Serve and enjoy.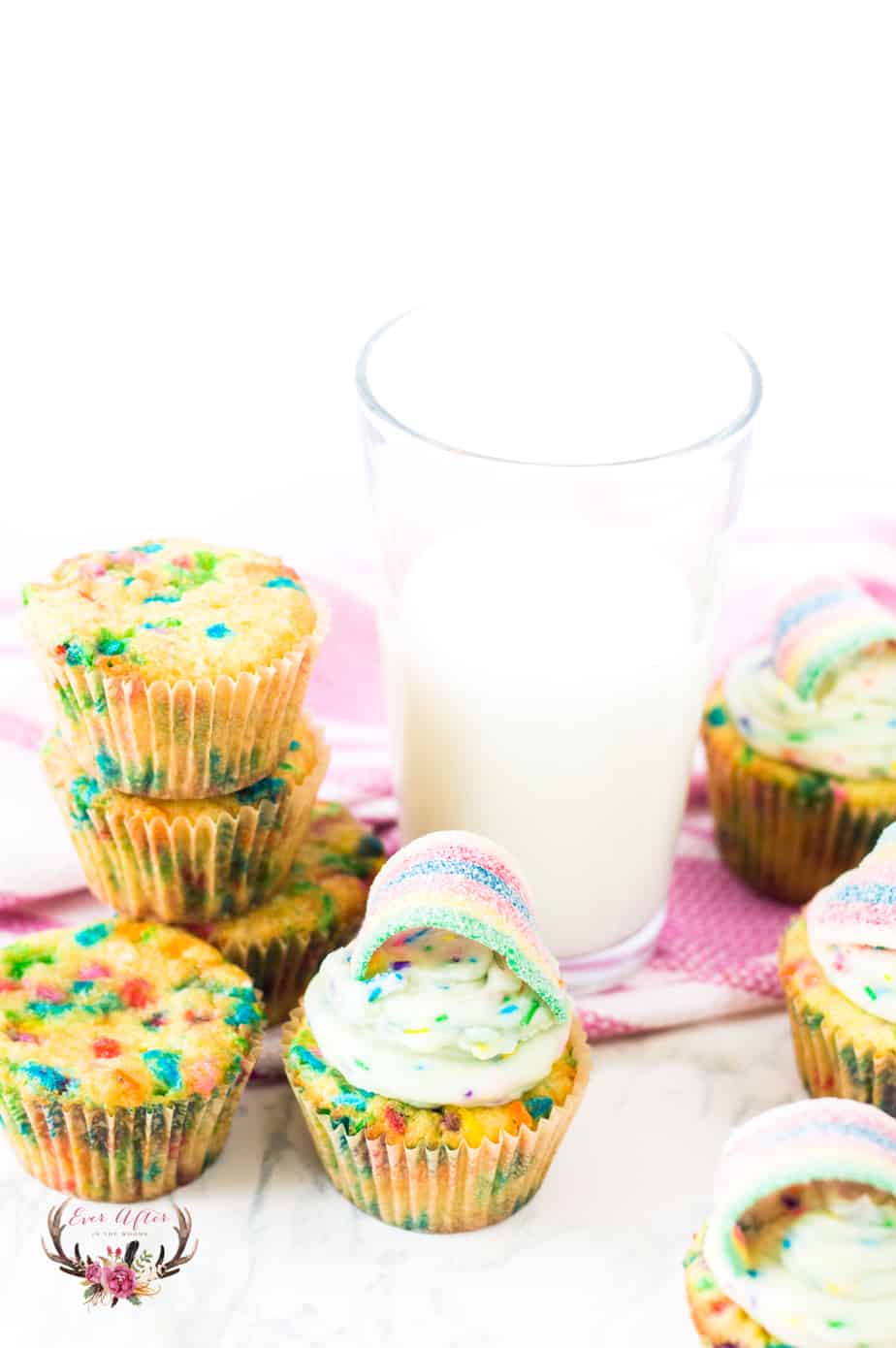 Happy Baking!!
Have a look at these other family friendly desserts: