Andes Mint Chocolate Cupcakes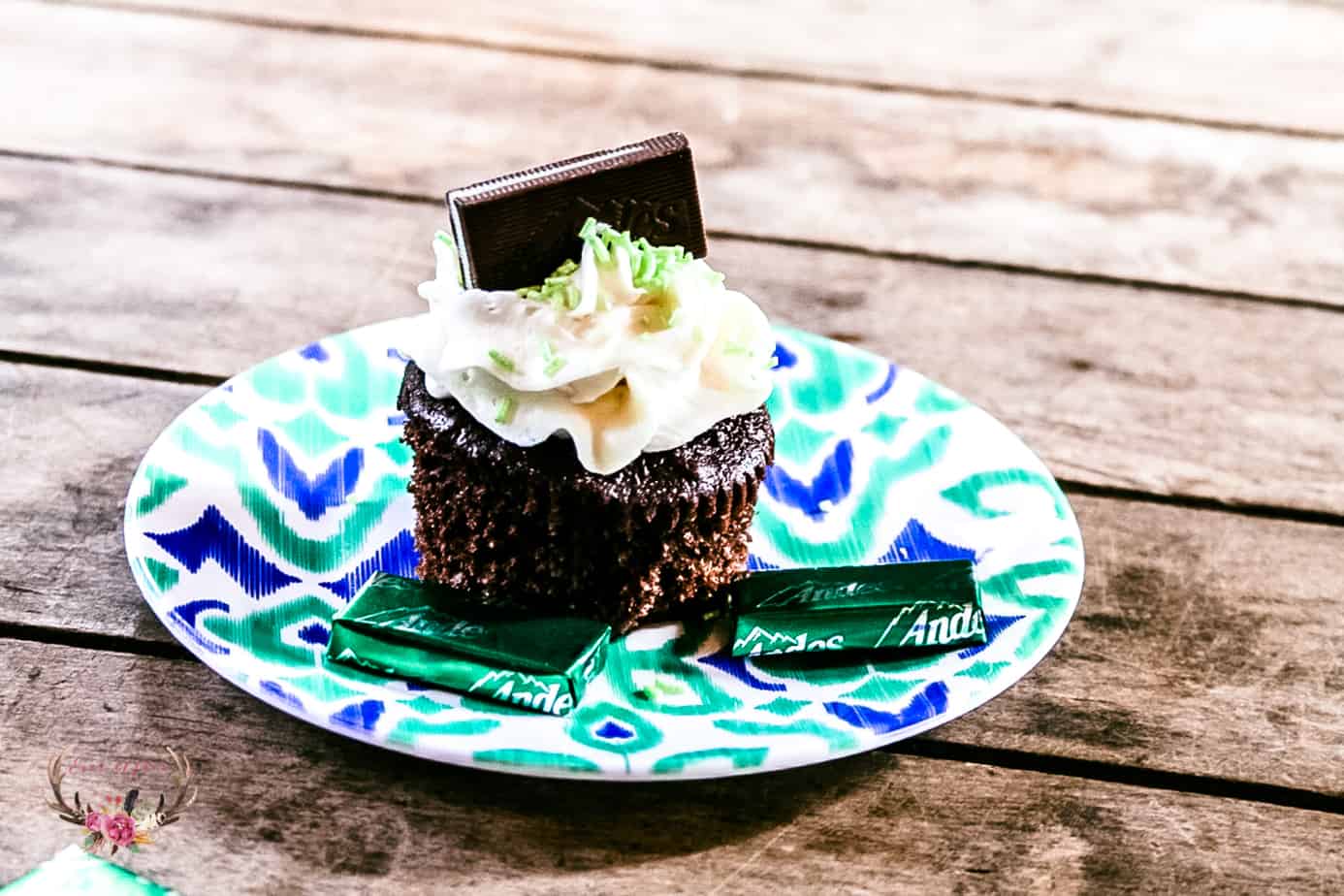 These Andes Mint Chocolate cupcakes are the perfect dessert for a birthday or just because. These are probably the most delicious cupcakes with the perfect pairing of mint and chocolate chips!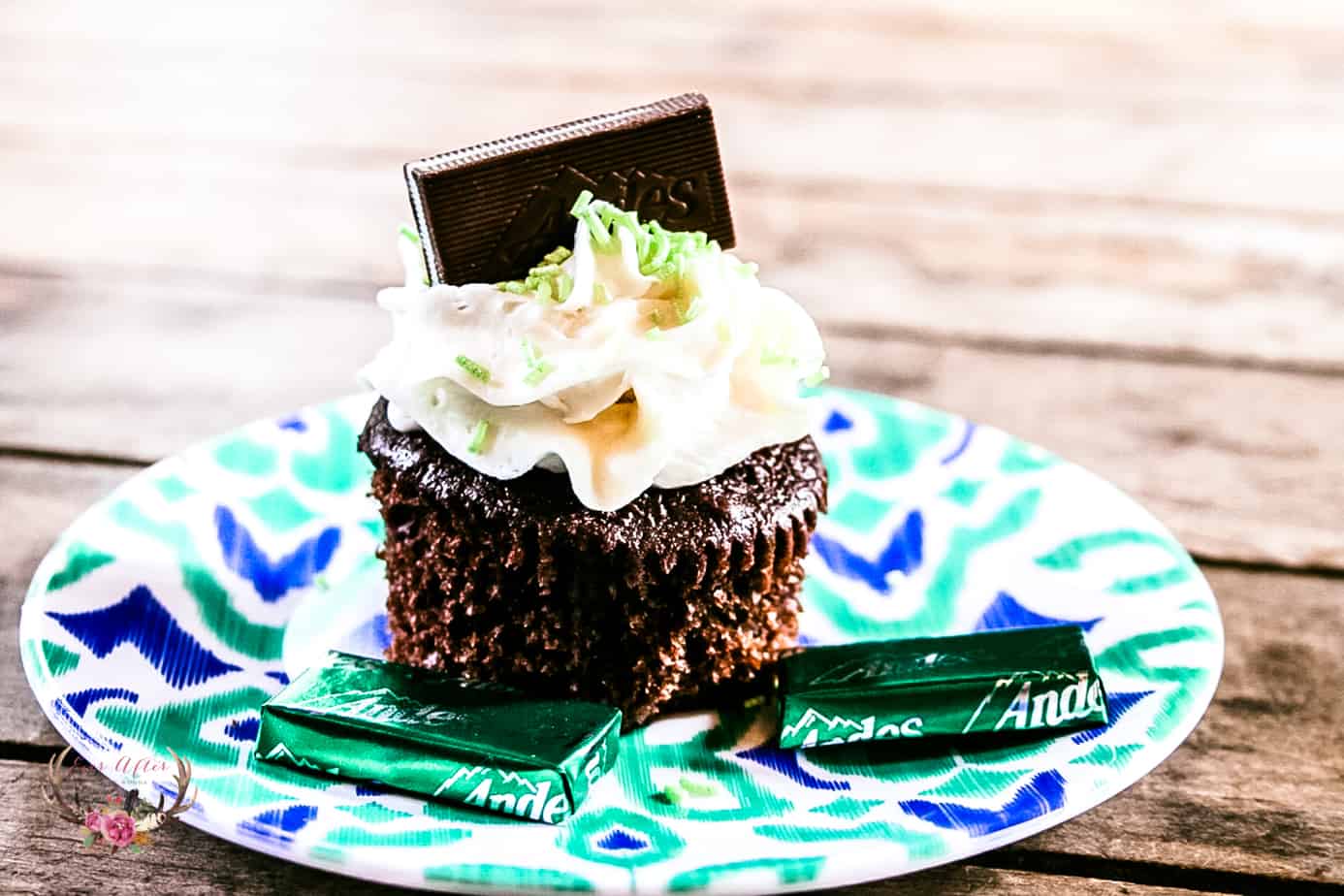 Easy Andes Mint Chocolate Cupcakes
If you like mint chocolate chip ice cream than these cupcakes are perfect for you!

How to Make Andes Mint Chocolate
Ingredients
For the cupcakes
Chocolate Cake box mix and the ingredients to make them into cupcakes
12 Andes Mint Chocolate candies, broken into pieces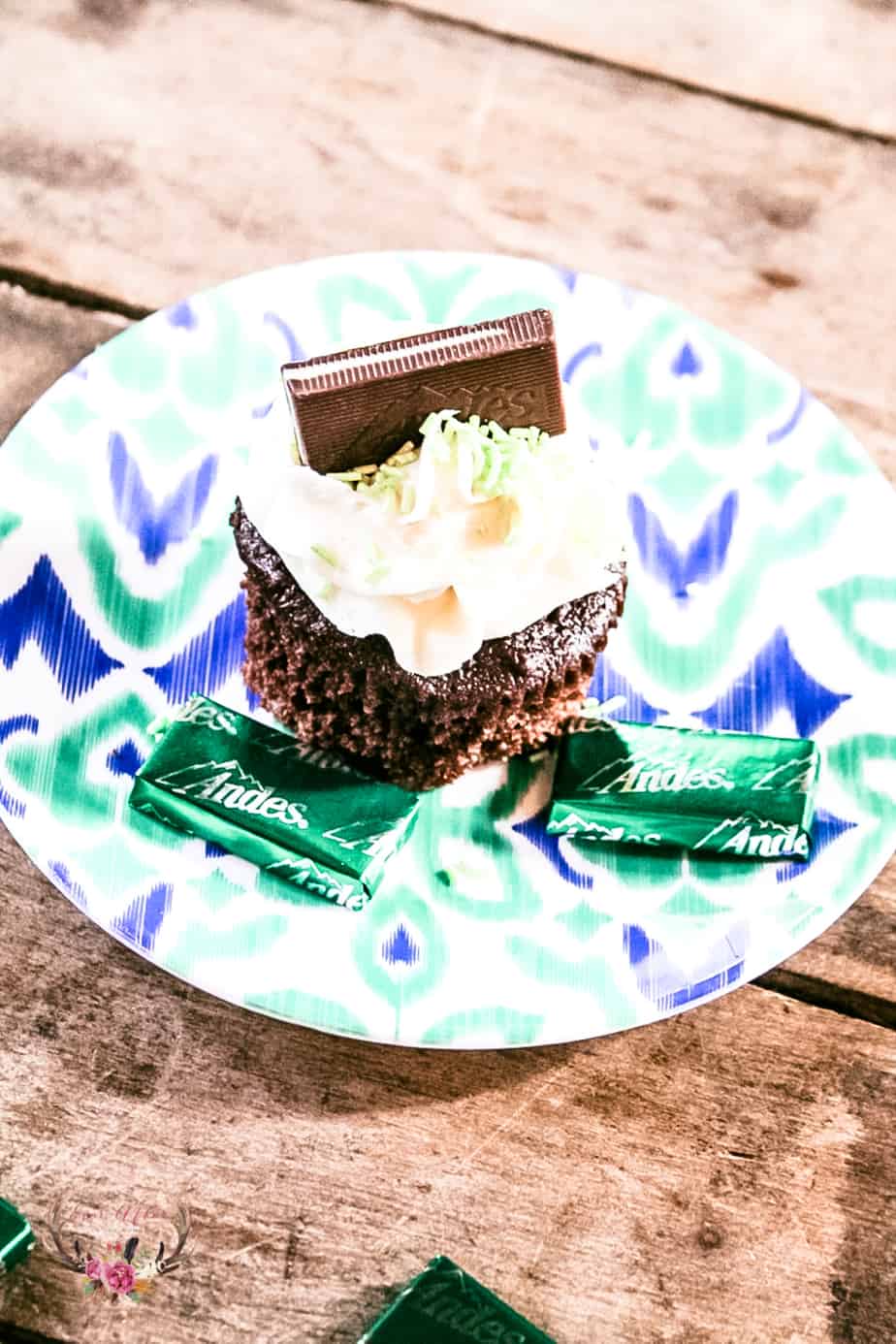 Icing-
2 sticks butter
4 cups confectioners' sugar
1/2 tsp mint extract
2-4 tbsp milk
24 Andes Mint Chocolate candies for garnish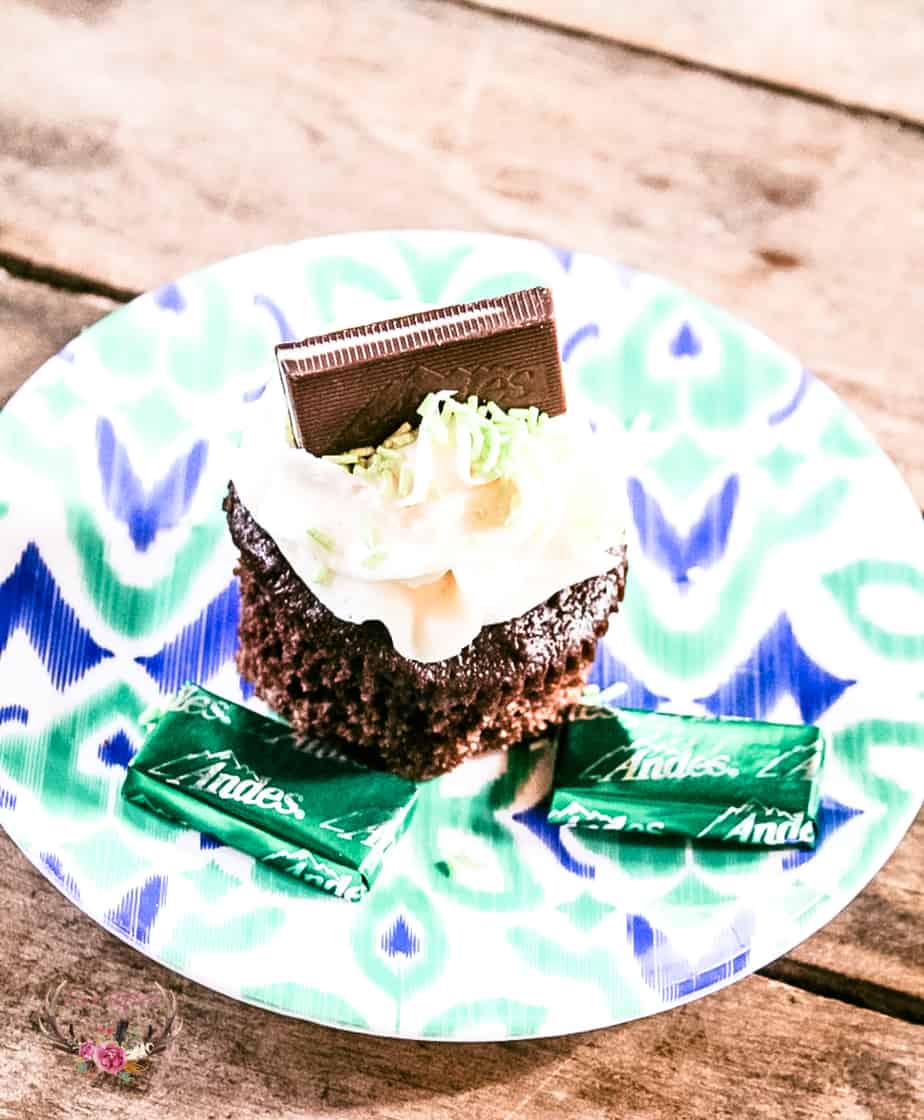 Yields: About 24 cupcakes
Directions
Prepare your cupcakes according to the box's directions.
Mix in the crushed Andes Mint Chocolate candies.
Bake according to package directions.
Allow to cool completely before decorating. (Cake box mix usually yields 24 cupcakes)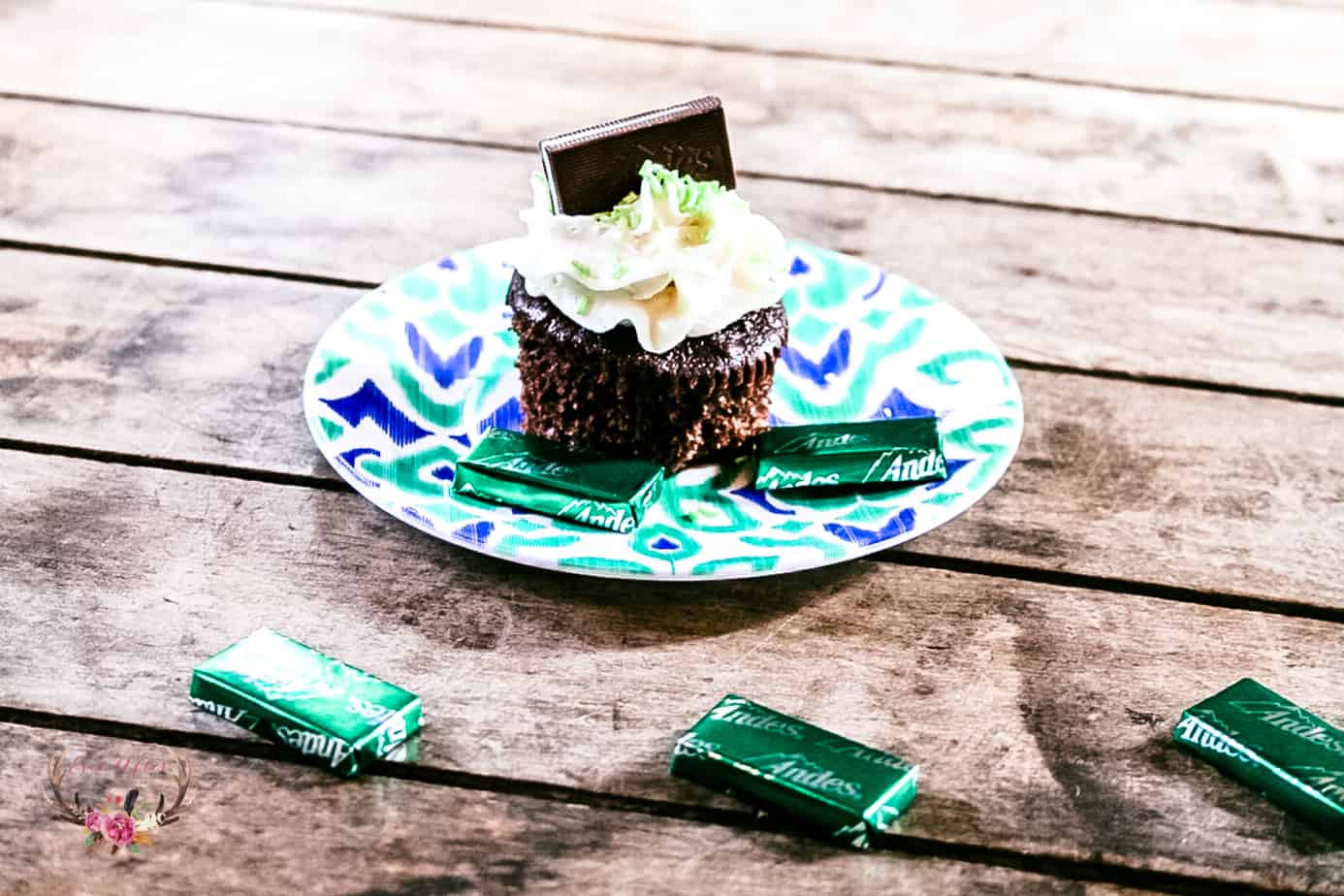 For the icing, use an electric mixer to beat the butter, sugar, mint extract and milk on high. You'll want your buttercream to form stiff peaks. Add confectioners' sugar to stiffen it up or milk to loosen it.
Place your frosting in a piping bag and top each cupcake with a swirl.
Add a Andes Mint Chocolate candy and sprinkles if desired.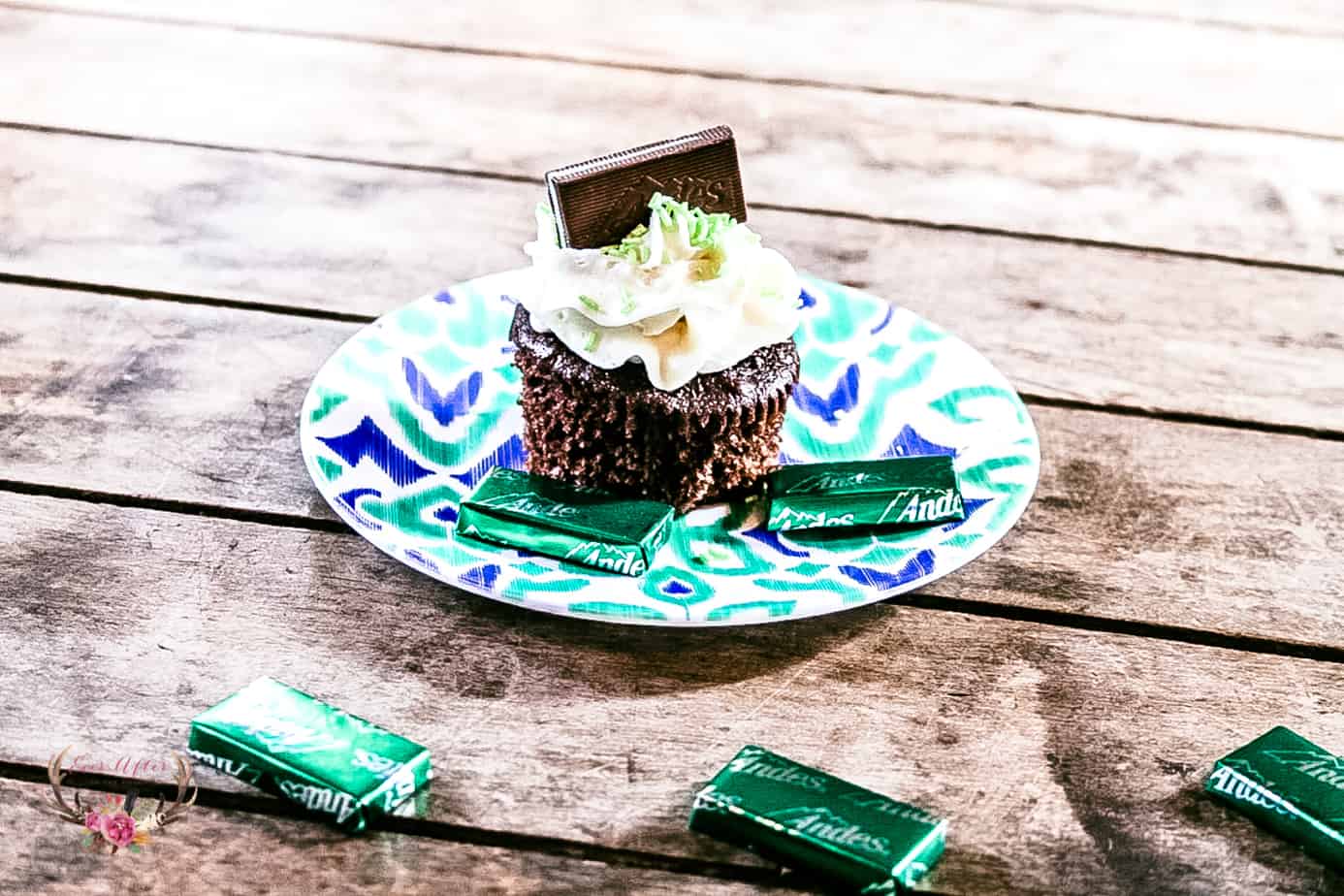 These cupcakes are the perfect way to incorporate mint chocolate flavors into your favorite cupcakes.
If you liked these cupcakes, have a look at our other cupcake recipes: